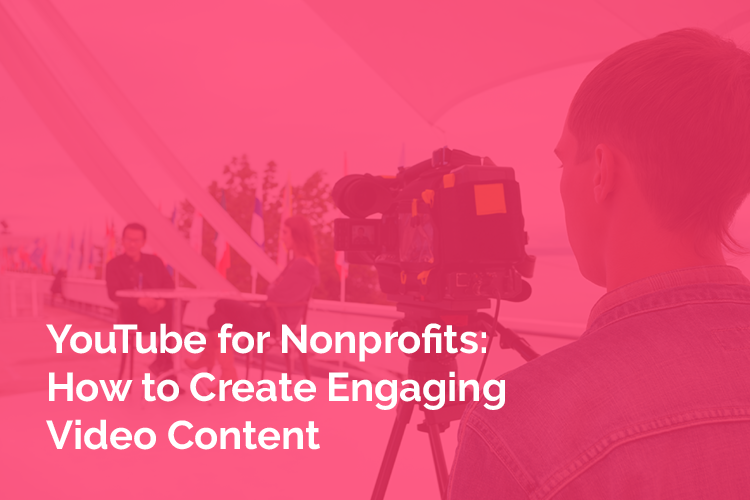 YouTube is a powerful platform for nonprofits looking to expand their reach and boost donor engagement. With over 2.1 billion viewers every month, YouTube allows you to share your video stories with a larger, more diverse audience, including people who may not be active on other social media platforms.
Plus, you can create a YouTube channel and upload videos for free, meaning you can attract new donors and retain current supporters without having to deplete your advertising resources. It's a win-win for nonprofits and supporters!
In this guide, we'll explain how YouTube helps to empower charitable causes like your own and provide tips for sharing nonprofit video content through the platform. Let's get started!
What is the YouTube Nonprofit Program?
The YouTube Nonprofit Program provides eligible nonprofit organizations with additional tools and resources to help them raise awareness and funds for their cause. According to Double the Donation, the program allows eligible nonprofits to:
Collect donations directly from their YouTube videos using "Link Anywhere cards" and donation buttons.
Access the Creator Academy, filled with content creation and video marketing lessons specifically designed for nonprofits.
Monetize their videos through ads and YouTube Premium revenue.
Customize their YouTube channels and profile pages to more effectively tell their organization's story.
Use YouTube's video editing tools and analytics to create and track the performance of videos that promote their mission.
To be eligible for the program, organizations must have 501(c)(3) status in the United States, or be registered as a charity in other countries. Additionally, you must comply with YouTube's Community Guidelines and Terms of Service.
Now that you know how the Youtube Nonprofit Program works, let's explore four tips for how to make the most of it.
4 Tips for Nonprofits Using Youtube
1. Narrow down the scope of each video
To get started with the Youtube Nonprofit Program, create a content strategy that defines your goals and identifies the type and format of content that will best reach your target audience.
Keep in mind that people's attention spans are short, so each video that you create should have a narrow focus. Honing in on a specific topic or story ensures that your message is clear and your audience understands its purpose.
Here are a few essential videos to add to your channel:
Organizational videos: An organizational video introduces viewers to your work and helps to raise awareness for your mission. As such it should be representative of your nonprofit's brand, including your logo, tagline, and relevant design choices.
Fundraising videos: Fundraising videos are used to drive donations to timely campaigns. Include relevant details about your campaign and make a specific ask, such as $100,000 to rebuild a facility or a series of $20 donations to feed the hungry.
Testimonial videos: Testimonial videos focus on an individual's connection to your cause, allowing them to affirm your nonprofit's impact in their own words. You could choose to shine a light on a beneficiary, donor, volunteer, or board member, depending on your needs and supporter availability. Share footage from events, such as community members volunteering or donors bidding on silent auction items.
Explainer videos: Explainer videos often use animations and graphics to take viewers on a deep dive into the specifics of your work and clarify complex issues, such as the fight against world hunger. When done correctly, they can position your nonprofit as an expert in the field and provide a vision for a brighter future.
Videos that cover a similar theme or topic should be stored on your YouTube channel as a playlist. For instance, if you roll out a series of fundraising videos throughout the year to solicit support, you can organize them under a playlist entitled "Making a Difference: Witness Our Fundraising Efforts in Action." Those interested in the topic can then scroll through the content and learn how to lend their support.
2. Leverage YoutTube's built-in tools
As you create content, consider how you can stand out from the competition and make the most of YouTube with extra features like:
Thumbnails: A thumbnail is a small preview image used to represent your content across the search engine results page, recommended videos column, and your channel. This is one of the first things that people will take into account before deciding to click on your content, so make it enticing! Use a snapshot of your most compelling scene to draw people into your video.
Link Anywhere Cards: YouTube's Link Anywhere Cards feature allows nonprofits to direct supporters to their donation page, website, or any external URL of their choosing from within their videos. Links can be placed at any point in the video and can be used to promote fundraising campaigns and other initiatives.
Live streaming: Connect with audiences in real-time using Yotube's live streaming capabilities. This is especially useful for broadcasting virtual and hybrid events.
All of these tools can help nonprofits increase awareness of their work, connect with their audience, and ultimately increase their impact.
3. Adopt a multichannel marketing strategy
Once your content is filmed, produced, and edited, it's time to push it live on YouTube. Tectonic Video's guide to video marketing recommends that nonprofits share the live link across multiple marketing channels, including:
Email: Link video thumbnails and GIFs in your email campaigns to engage recipients and drive traffic to your content.
Social media: Splice your videos down into short clips and post them as teasers on your nonprofit's Instagram, Facebook, and TikTok accounts. Then, reach out to influencers with a decent following and ask if they would be willing to share your content with their own networks.
Website: Embed videos across relevant pages on your nonprofit website to create a more complete user experience. For instance, an explainer video could be housed on your services page to further clarify how your programs and initiatives work.
With a multichannel marketing strategy, you increase your chances of reaching supporters on their preferred platforms and inspiring them to act.
4. Prioritize Search Engine Optimization (SEO)
Search engine optimization (SEO) is the process of optimizing content to increase visibility and drive traffic through organic search engine results. It's an important practice for nonprofits, because it drastically improves the chances of being found by potential donors and supporters.
Optimize your YouTube videos for SEO by following these best practices:
Conduct keyword research to identify relevant search terms and include them in the video title, description, and tags.
Add closed captions and subtitles to increase accessibility, and include relevant keywords in the captions.
Use a custom video thumbnail that accurately represents the video's content and encourages clicks.
Post videos frequently and on a consistent schedule to establish a regular online presence.
By optimizing YouTube videos for SEO, you can increase your visibility on the platform and attract a larger audience to your stories.
---
Now that you know how the YouTube Nonprofit Program can support your video storytelling efforts, you can begin creating and publishing content that engages your audience. For the best results, consider partnering with a nonprofit video production company. Dedicated video professionals know how to make your content stand out on YouTube and can refine your strategy so that it succeeds well into the future.
Author: Doug Scott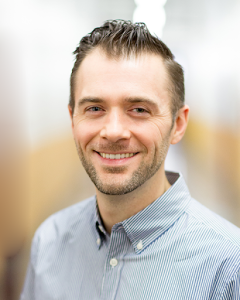 Doug is the Founder & CEO of Tectonic Video. He has more than 20 years of nonprofit communications experience as a filmmaker, communications director, chief marketing officer and leader of two creative agencies for nonprofits. Doug is a global citizen having traveled to more than 50 countries. He earned his B.A. in Strategic Communications from DePaul University, and he's a frequent guest lecturer at Stanford University on topics related to nonprofit storytelling and storytelling ethics.