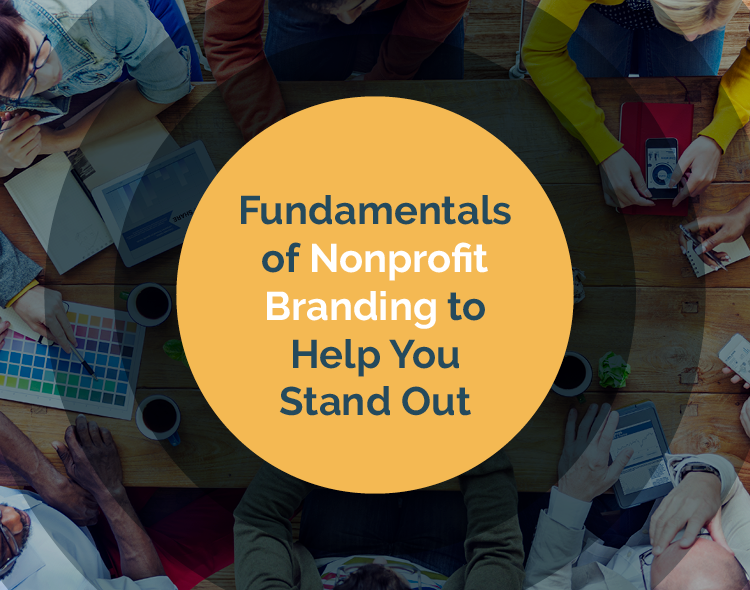 As a nonprofit, you depend on the power of branding to access prospective supporters. Your brand is a critical marketing tool, so it's important to strategically plan your branded elements to capture your nonprofit's personality.
Whether you're building a brand from scratch or a professional looking to strengthen your existing design assets, understanding the basics of nonprofit branding should be the first step in your planning process. To do so, let's answer some frequently asked questions you might have to set you up for success. Get ready to be inspired!
What is a nonprofit brand?
Nonprofit branding is the process of creating a visual identity for your nonprofit that people recognize and remember. As a nonprofit, your brand should center around your mission and beneficiaries. 
How you portray your nonprofit's brand can influence the public perception of your organization. Thus, it's an important part of your nonprofit marketing plan. We'll go over how to articulate and spread your brand later.
What are the fundamental elements of nonprofit branding?
Even if you're a complete beginner when it comes to branding, you likely already know some of the important visual aspects of a nonprofit brand, which can include:
Logos

Taglines

Typography

Color palettes

Graphic design
Branding is usually associated with visual elements, and while they're important, they aren't the only components you should focus on. In fact, shaping your brand with your story, name, and mission is key to creating an emotional, nuanced brand that your audience can connect with.
Once you've determined your brand elements, standardize and record them in a brand guide. That way, your team has a source of truth while branding different materials. Avoiding brand confusion is key to bringing in supporters who resonate with your message.
What are some examples of nonprofit branding? 
You see for-profit brands in action every day on commercials and billboards, but nonprofit brands aren't as ubiquitous. That's why we've gathered some samples of nonprofit branding to inspire your thought process.
Down Syndrome Association of Northeast Ohio (DSANEO)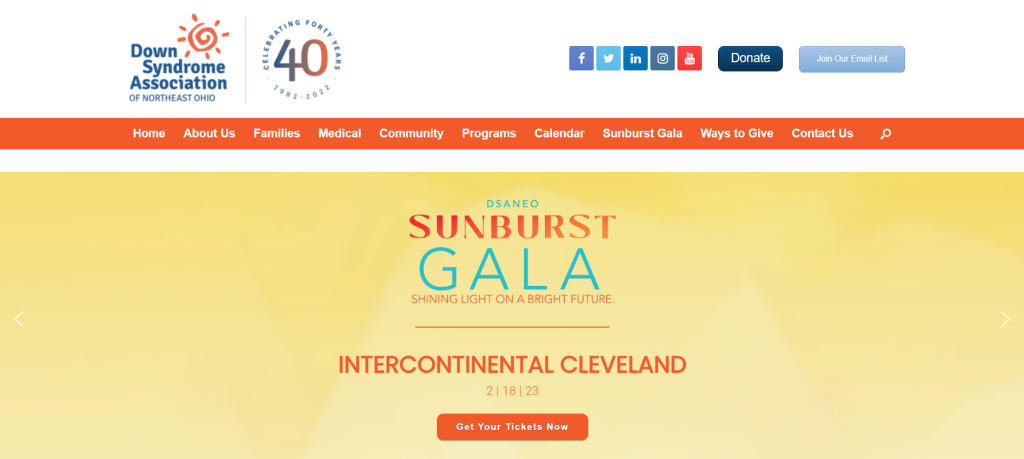 As evidenced by its website, DSANEO puts its nonprofit branding to work whenever possible. The organization's color scheme is attractive and consistent across the homepage. Also, the organization employs appealing custom branding for its Sunburst Gala event and for its 40-year anniversary that coincides with other core brand elements, like its logo. Ultimately, DSANEO's warm and welcoming brand appearance reflects its mission of uplifting and empowering individuals with Down syndrome.
Atlanta Community Food Bank (ACFB)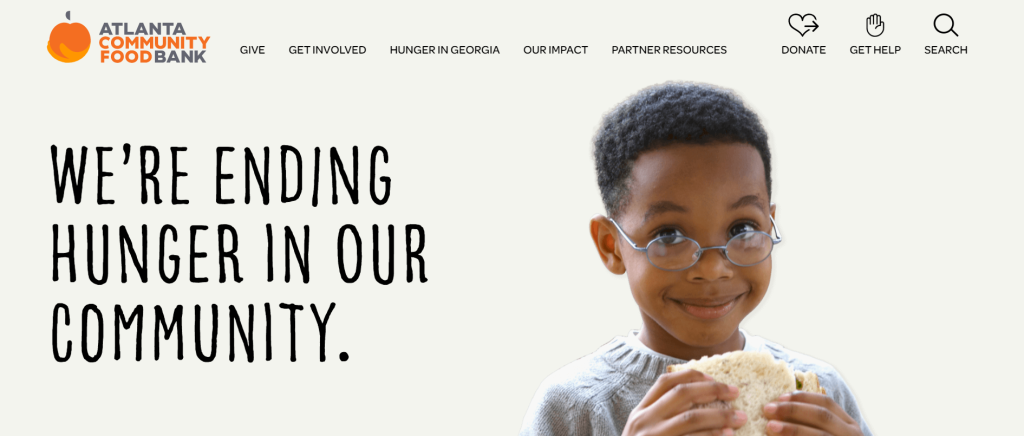 ACFB's branding is exceptional because they immediately highlight what's most important – its beneficiaries. By including a photo of a real beneficiary alongside a direct explanation of its mission, ACFB emphasizes the tangible impact of its initiatives and encourages the audience to get involved. Additionally, ACFB's logo directly reflects its mission of feeding hungry Georgians by incorporating a peach into the design, which is the state's fruit. Overall, ACFB immediately connects with its audience by using emotional imagery and powerful language in its branding. 
What's the best way to refine my nonprofit brand?
Since every nonprofit is unique, there isn't a one-size-fits-all approach to branding. The best way to roll out a brand strategy based on your organization's strengths is to create a nonprofit marketing plan. According to Double the Donation, a nonprofit marketing plan should include:
A goals section

An audience research debrief

A list of brandable outreach opportunities

Projected timeline
To start the guide, work with your team and supporters to understand what makes your nonprofit special. Then, you can start making the first iterations of your brand identity based on the results of your marketing plan.
Where do nonprofits spread their brand?
Your nonprofit's branding should be present on all public-facing deliverables. Some common places to include your branded elements are:
Your website:

As the online information core of your organization, many of your prospective supporters will likely first encounter you through your website. Ensure that you customize your website with your organization's color scheme, font, and graphics to showcase your brand from the very first click. 

Email:

To brand

your marketing emails

, consider creating templates in your email management software that include your logo and color scheme.  You might also add your nonprofit's slogan to your email signature to raise additional brand awareness. 
Social media:

Customizable social media platforms make it simple for you to build your nonprofit brand identity. Use consistent branding for your nonprofit's profile picture, banner, and posts across platforms. 
Printed media:

For those who encounter your nonprofit's staff in person, add branding to printed deliverables, such as business cards, office signage, and fundraising flyers. You can even make custom merchandise, such as t-shirts and mugs, with your nonprofit's color scheme and logo.

Ad campaigns:

Programs such as

Google Ad Grants

provide nonprofits with affordable online advertising space to bring in new supporters. To attract like-minded potential donors and volunteers, authentically express your nonprofit's personality and mission through your branded advertising materials. 
Implementing and building a new brand identity can seem daunting, but you only need a thoughtful course of action in your nonprofit marketing plan. To structure your branding process, consider the most important marketing channels you use to interact with beneficiaries and community members and prioritize branding these components. For instance, let's say your nonprofit conducts community outreach by attending your local farmer's market. Once you've determined your visual brand elements, prioritize getting a poster for your farmer's market booth designed and printed as soon as possible so you can leverage it.
Wrapping Up
Establishing your nonprofit's brand identity is crucial to the long-term success of your nonprofit. To ensure your brand accurately represents your organization, consider working with a nonprofit marketing and branding agency. According to Fifty & Fifty, a nonprofit marketing agency can help your nonprofit with graphic design, website development, advertising campaigns, brand establishment, and other marketing components. Most importantly, they'll preserve your organization's unique personality and voice so you can connect with passionate supporters for years to come.