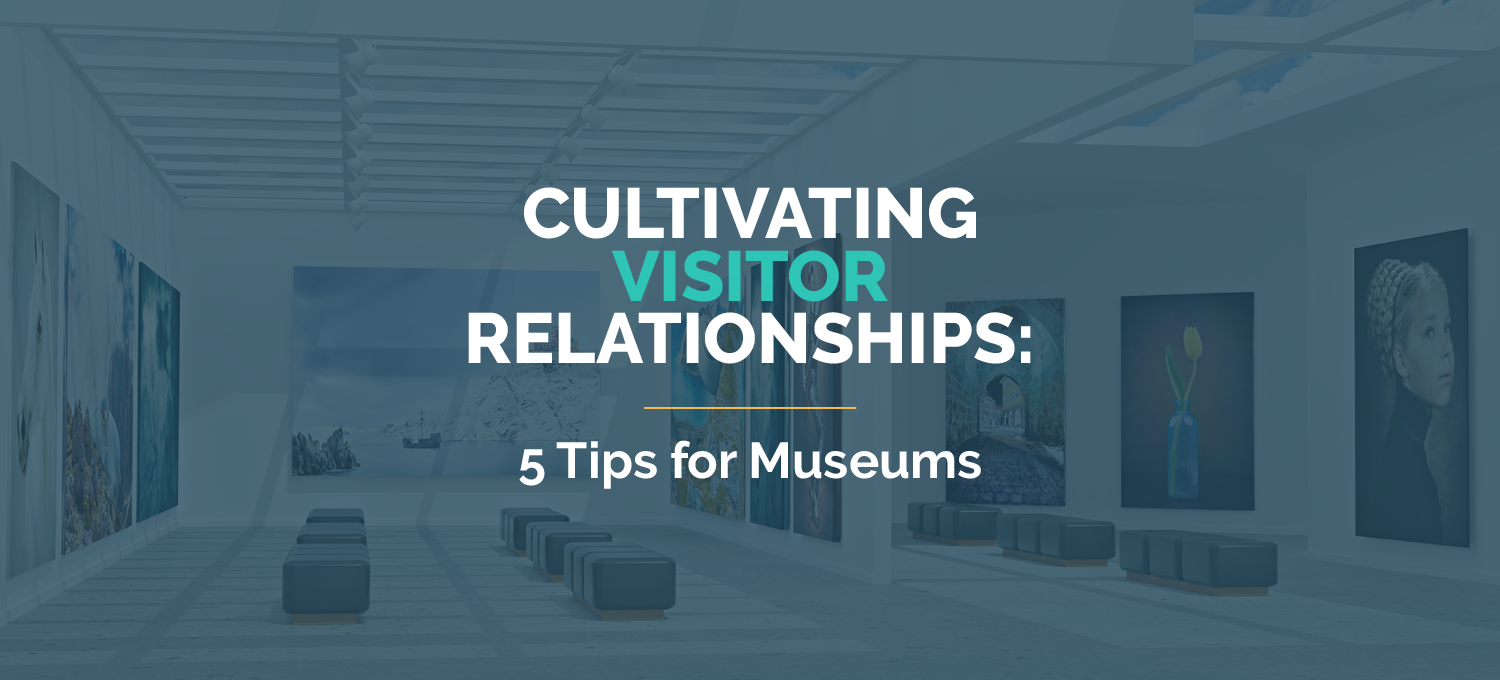 For museums like yours, support from your community is essential for your organization to thrive. Your organization exists to bring a range of individuals together by creating shared, memorable educational experiences. So, your goal should be to not only get visitors in the door but also keep them coming back to engage with everything your organization has to offer.
To retain supporters in this way, it's important to cultivate lasting relationships with as many visitors as possible. In this guide, we'll walk through five tips for doing just that, including how to:
Segment Your Supporters
Create Engaging Marketing Materials
Plan Engaging Events and Programs
Thank Your Visitors Individually
Leverage Specialized Museum Software
Visitors to your museum want to feel connected to and valued by your organization. Showing that you've invested in them by applying these tips to your strategy will encourage them to stay involved. Let's get started!
1. Segment Your Supporters
Understanding your audience is the first step in effectively building relationships with them. However, the more visitors your museum gets, the more challenging it is to get to know each of them individually.
To solve this problem, Doubleknot recommends segmenting your audience, or dividing them into groups based on shared characteristics. The exact segments you develop will depend on your museum's priorities, but here are some key groups you'll likely include:
After you develop some segments, make notes in your supporter database about which visitors belong to which group. Then, leverage your segments to create targeted communications that specific audiences will be receptive to.
2. Create Engaging Marketing Materials
As you create supporter segments, note each visitor's preferred communication method. Incorporating these preferences into your marketing strategy will help you understand the audience for each communication channel and tailor your messages accordingly.
Here are some popular marketing methods to include in your museum's strategy:
On each of these platforms, consistently incorporate your museum's logo, color scheme, and other branding elements. Branding makes your communications—and your organization—more recognizable and memorable for your visitors.
3. Plan Engaging Events and Programs
Special events and educational programs allow visitors to experience your museum's offerings in a new way. Plus, they allow your staff to interact with supporters directly and help them feel more connected to your organization.
Some ideas for activities you could plan include:
Hosting a successful event or educational programming requires an investment of resources and effort up front. However, when planned effectively, these activities can help you attract new supporters and retain existing ones.
4. Thank Your Visitors Individually
An essential part of showing visitors that your museum values them is to express gratitude. Promptly follow up with each first-time visitor, donor, and event attendee by sending a thank-you message specific to their involvement. This is also a great opportunity to remind them of your organization's mission and the upcoming activities made possible by their support.
According to eCardWidget, supporters who feel like they're a valuable part of your museum community are much more likely to return. To demonstrate that you value individual visitors, include the recipient's preferred name in the greeting of each thank-you message and reference the specific ways they've engaged with your museum as you show your appreciation.
5. Leverage Specialized Museum Software
To take your visitor relationship cultivation efforts to the next level, your museum needs to invest in the right tools. Consider leveraging museum management software that includes the following features:
Make sure that the solution you choose is specifically made to serve the needs of admissions-based nonprofits (i.e. museums, zoos, aquariums, nature centers, and similar organizations). Additionally, take into account your museum's individual goals and budget as you weigh your options.
---
Building relationships with your museum's visitors takes time and effort. But with a solid strategy and the right resources on your side, you'll be able to cultivate a strong community that will benefit both your organization and its supporters.