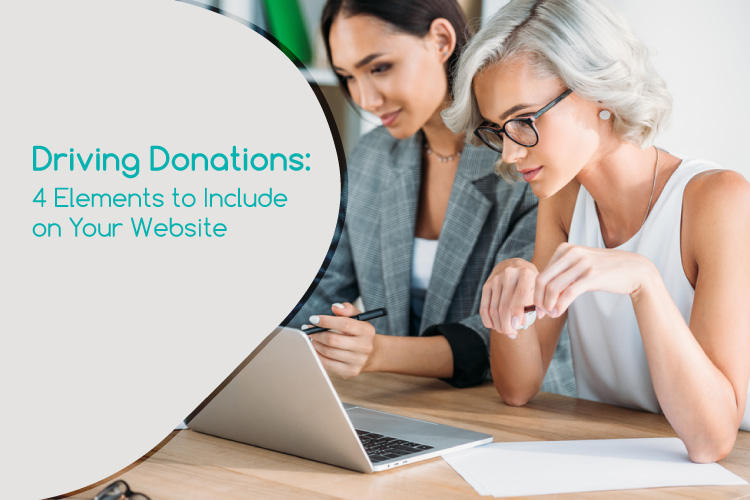 Your nonprofit needs a strong digital fundraising strategy to fund its operations. A well-designed website can help your organization expand its reach, engage new and prospective supporters, and drive donations year-round. However, if you don't have web development experience, creating a comprehensive website designed to motivate donors can feel out of reach.
This is where simple website design tips, backed by a strong tech foundation, come in handy. Whether you need to build a website from scratch or revamp your site to appeal to donors, the right tools can help you achieve your online fundraising goals. With a reliable donation pipeline, your nonprofit can successfully power its essential community services, fundraising events, and more. 
To help your organization build an engaging nonprofit website, we've created a quick design guide, complete with four elements that every effective nonprofit website needs, including:
Your website content has the power to connect with supporters and rally them around your cause. With a strong web design strategy, you can increase your donor acquisition rate and retain donors for the long run. Let's get started. 

Optimized donation page
When prospective donors land on your donation page, they need to be met with the best user experience possible. Your donation page should not only be informative but also visually appealing to grab their attention and encourage them to complete the donation process.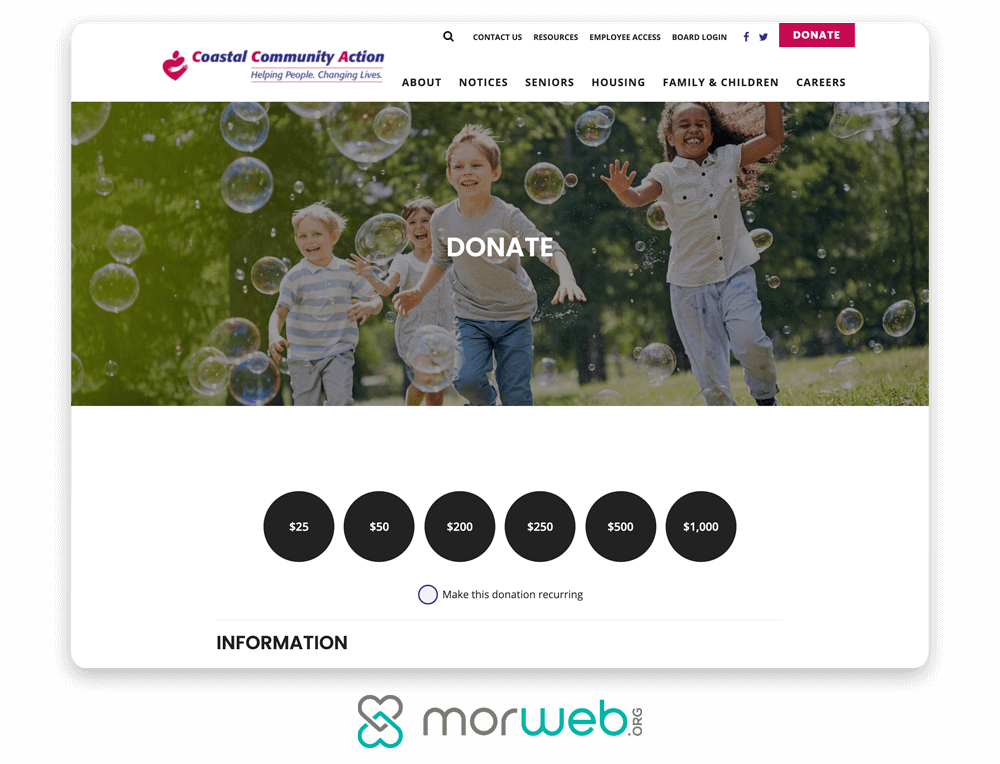 To boost your donor conversion rate, ensure your donation page has the following qualities: 
Branding.

Incorporate your nonprofit's unique fonts, color scheme, page theme, and logo to unify your donation page with the rest of your digital presence. This

web design best practice

can help boost your brand visibility, give your donation page a more professional appearance, and help donors feel confident they're donating to

your

organization. 
Impact story. To demonstrate how donations power your nonprofit's impact in the community, share a brief story highlighting one of your nonprofit's projects or an individual you directly helped. For example, if you're an environmental organization, you can highlight an ecosystem restoration project your nonprofit recently completed. Be sure to emphasize how donor support made this possible. People want to feel that their donation is making a difference. 
Limited prompts.

A lengthy donation form can frustrate users and lead to donor abandonment. Only ask donors for the most essential information, including their name, donation amount, and billing information. This will streamline the donation process, saving your donors time and making it more likely that they'll donate again in the future. 
Mobile-optimization. A mobile-friendly donation page will open your organization up to a wider audience. Younger donors in particular are more likely to find your page on mobile. Ensure that your donation page can resize to all screen sizes and donors can complete the donation process, or even participate in events such as auctions with a mobile bidding feature, without having to do too much scrolling or pinching. 
Matching gifts.

Many employers will match their employees' contributions to charitable organizations, allowing your donor to increase their impact so your nonprofit can earn more revenue. Work with a matching gifts provider to integrate a

matching gifts tool

directly into your donation page. This will allow employees to easily look up their eligibility during the donation process.
When choosing a matching gift software, look for auto-submission features so donors can complete the matching gift submission process immediately. According to Double the Donation, matching gift auto-submission saves donors time and simplifies the matching gift process, making it more likely that they'll donate and increase their impact. 
Whether you're revamping your annual donation page or creating an event-based donation page, these elements can help you maximize donations and foster stronger relationships with supporters. 

Social media integration
Nonprofits can leverage social media to increase their donor networks and boost awareness by keeping supporters updated on upcoming fundraisers, events, and projects. With the help of a nonprofit-specific CMS, you can connect your website with your social media platforms, directly engaging your audience.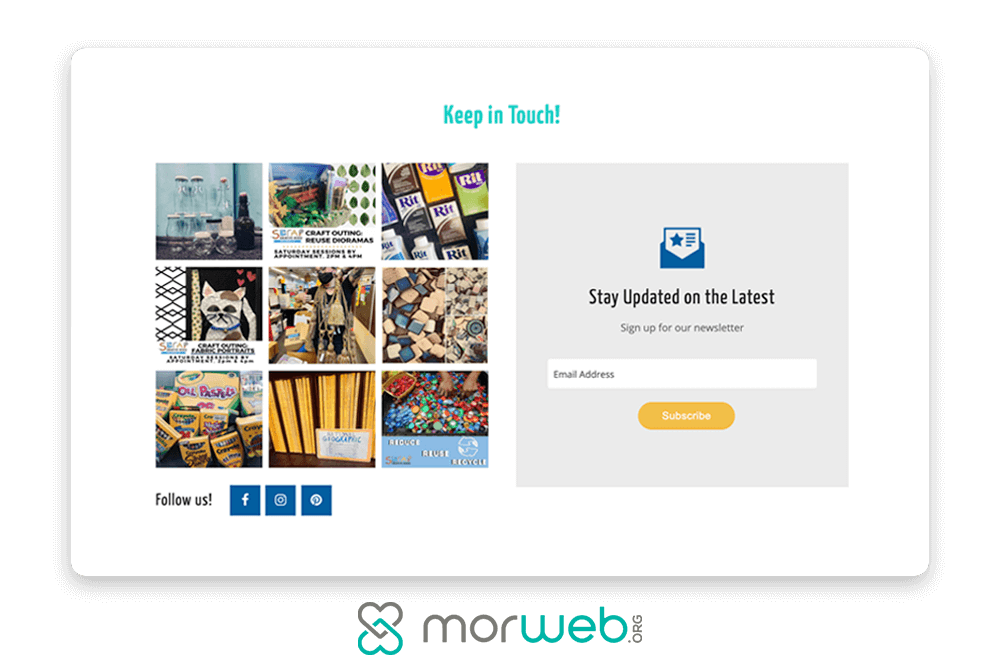 Here are a handful of options for incorporating social media on your website:
Embed social media feeds.

Live feeds will update each time you post to your linked social media pages. Embedding them on your website allows visitors to see your posts in real-time without having to navigate away from your site. 

Add social media share buttons.

Share any post, page or image from your website directly onto popular platforms like Facebook, Twitter, and Linkedin. Choose relevant platforms for different pieces of content to boost engagement. For example, Instagram is well-suited for image-based content like videos and

graphic designs

, while Facebook is optimal for longer-form written content. 

Link to your social media pages.

In either the header or footer of your site, link to your social media accounts. This way, visitors can follow your accounts without having to navigate to each platform and locate your page themselves.
Social media is a tried and true way to connect with new supporters and drive higher engagement levels with your current donors. Integrating social media elements as a part of your organization's web design will help improve your digital presence and connect with your audience on a more personal level. 

Blog page
To drive even more engagement on your website, develop a blog. A well-run blog helps your organization share educational resources related to your nonprofit's mission, offer different perspectives from volunteers and major donors, and even explain the impact of donors' contributions. Once you have a blog set up, you can then promote it through your multichannel marketing strategy by sharing it on social media or in your emails and newsletter.
The best nonprofit blogs stick to a consistent posting schedule. If you start off posting once a week, but then wait another month to publish your next blog post, you may lose traction with your blog and see a drop-off in engagement. Create a posting schedule that your nonprofit can reasonably follow, as this will boost accountability and help you stay on track. 
As you create blog content, actively monitor metrics like page views, time spent on page, and the different channels visitors are using to land on your content. This will help you adjust your blogging strategy to create content that most appeals to donors' interests. Plus, you can ramp up your marketing efforts for your blog on certain channels to maximize engagement. 

SEO tools
Search engine optimization (SEO) plays a major role in a well-rounded digital marketing strategy. By optimizing your website for SEO, you can improve your visibility on search engine results pages and attract new donors to your cause. 
To enhance your SEO strategy, incorporate the following elements into your website: 
Alt text.

Nonprofit web accessibility and SEO best practice is to provide context to what your images are displaying. This way, users that can't see your content can still engage with it. Plus, this allows search engines like Google to better understand your content and therefore rank it for the appropriate topic. Explore

Morweb's nonprofit web accessibility guide

for an overview of this and other best practices.

Custom meta descriptions.

A meta description summarizes a page's content and its purpose. Search engines display this on the search engine results page as a brief introduction to the page, which can directly influence click-through rates.

High-quality content.

Create content that is engaging, easy to read, and informative. This includes making your content easily skimmable, such as breaking up text into shorter paragraphs and ensuring that every section has a clear point. 
Partner with a CMS that will allow you to easily optimize your website for SEO with front-end editing. This will save your organization time that can be used towards advancing your mission. 
The Gist
Your website is pivotal to achieving your online fundraising goals. By optimizing your website, you'll be able to reach wider audiences and keep existing supporters engaged and eager to give more. Work with a nonprofit-specific CMS with user-friendly features so you can apply these essential design strategies with little effort. With a solid tech foundation, you can spend less time developing your site and more time securing fundraising dollars. Good luck!
_____________________________________________________________________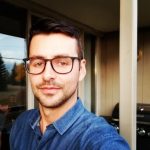 Guest Author: Murad Bushnaq, Founder and CEO of Morweb
Murad Bushnaq is the Founder and CEO of Morweb. Since its inception in 2014, Murad has acted as Creative Director and Chief Technologist to help nonprofits spread their vision online through engaging design, intuitive software and strategic communication.