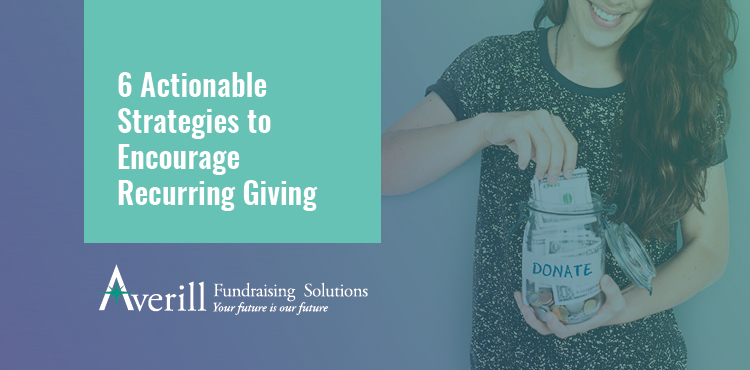 6 Actionable Strategies to Encourage Recurring Giving
Recurring support is crucial to your nonprofit's success. During a normal year, the repeated generosity of your most dedicated supporters ensures that you're able to look beyond  immediate projects and develop plans for your more long term goals.
However, 2020 isn't a normal year. With the ongoing pandemic and economic crisis, your nonprofit may be struggling to secure funding from previously trusted sources. Your supporters may simply have less capacity to give during this time. Due to this, many nonprofits are adjusting their fundraising strategies and turning to COVID-19 fundraising resources to reach their goals.
Simply emphasizing and encouraging recurring gifts may be a great solution to your pandemic fundraising challenges.
Recurring gifts spread the large, one-time gifts your supporters may have made out over a longer period of time. Instead of making one bulk gift, they can make a smaller gift each month. This is not only easier on the giver's finances, but also often results in them giving more in the long run.
This means that recurring gifts have two benefits: 
They're more accessible for supporters.

They empower you to be

more effective with nonprofit strategic planning

.
Today, we're taking a look at some of the top strategies your organization can use to grow your list of supporters who are motivated to give repeatedly. We'll show you some effective ways that your nonprofit can increase recurring giving:
Emphasize your organization's goals in your fundraising campaigns.

Understand your supporters' giving capacities and preferences.

Personalize your approaches toward your supporters.

Make giving convenient for your supporters.

Always demonstrate your gratitude.

Revitalize your strategies to keep supporters involved.
Even during the most turbulent of fundraising landscapes, recurring giving can provide valuable stability to your organization. Continue reading for our top tips to encourage recurring gifts across your supporter base.

1. Emphasize your organization's goals in your fundraising campaigns.
The supporters who are most likely to become loyal givers are those who believe in your organization's mission and goals. To encourage recurring giving, share your goals with your supporters and keep them updated on your progress toward reaching those goals.
Looking for the most effective means of keeping your supporters in the loop? There are several ways to share your progress with supporters and motivate them to give again, including:
Keeping your website updated.

For many of your supporters, your website is the first place they look for news regarding your organization. Updated information about your progress and the work you still have to do can encourage them to provide recurring support.
Sharing your annual report.

Readers of your annual report will better understand your progress thus far and will be motivated to give again to help you reach your goals.
Sending supporter acknowledgments.

More than just a thank-you note, a detailed supporter acknowledgment explains to givers where their support is headed. This understanding can encourage them to give again, especially to specific causes that your organization works on.
When your supporters see that their gifts are helping your nonprofit reach your goals, they'll be motivated to give again. They'll also be more receptive to your appeals when you ask them for the appropriate size gifts. 

2. Understand your supporters' giving capacities and preferences.
Your supporters share an interest in your organization's mission and a dedication to helping you reach your goals. But it's almost certain that they have different preferences when it comes to how they give. Your nonprofit will form stronger and more lasting connections with supporters when you approach them according to their individual giving preferences.
To reach out to your supporters most effectively, your organization will need to measure and understand key analytics, including your supporters' capacity and affinity to give. 
Giving capacity measures wealth markers to help your organization understand the appropriate size gifts to ask for from different supporters. Wealth markers include:
Real estate ownership.

Stock holdings.

Job titles and business affiliations.

History of giving to political campaigns.
Giving affinity takes into account philanthropic indicators, providing your nonprofit with a clearer picture of your supporters' giving histories and pointing toward the specific causes in which they are most interested in supporting. Philanthropic indicators include:
A history of giving to your organization.

A history of giving to other nonprofits.

Volunteer work for nonprofits.

Expressed support on social media or other platforms for nonprofits and the causes they address.
Addressing your supporters' individual interests in your organization's work and asking them for the right size gifts will make them feel good about giving. They'll feel more connected to your organization and will be motivated to give again in the future. 
If you've conducted this research previously, it may be valuable to revisit in light of the current economic challenges many are facing. The information you used to calculate capacity previously may have changed, and you don't want to ask a supporter for a gift that they're simply unable to make right now.

3. Personalize your approaches toward your supporters.
Your nonprofit is most likely to transform one-time supporters into recurring givers when you demonstrate their individual importance to your organization. Supporters want to give to organizations that value their interests and concerns, so take the time to learn about the specific causes or aspects of your work that motivate your supporters to give.
To find the information you need and put it to use in your next outreach efforts, turn to your fundraising database.  According to this guide to segmentation, you can use the information in your database to segment your supporters and create more personalized communications for each group. You may want to segment them according to:
Giving levels or tiers.

Your communications with supporters who may contribute major gifts in the future should be different from your communications with mid-level and lower-level supporters. 
Form of engagement with your nonprofit.

Reach out to returning supporters with messages referencing the support that they have provided in the past, whether that is a previous gift or another form of involvement such as volunteering.
Interests they have expressed.

Have your supporters demonstrated their involvement with one of the causes on which your organization is focused or a specific aspect of your mission? To appeal to them and encourage them to keep supporting you, reference these interests in your communications with them.
Employer or business connections.

For example, many employers have expanded

their corporate philanthropy programs

in light of COVID-19. If any of your supporters work for organizations with matching gift or volunteer grants programs, reflect that in their outreach. Their smaller recurring gift could make an even larger impact!
Once you have reached out to your supporters as individuals committed to your cause, they'll be motivated to give again. To help them complete their intended gifts, make the giving process as convenient for them as possible.

4. Make giving convenient for your supporters.
Your supporters are happy to contribute to your organization, but many of them will be deterred if the giving process becomes overly complex or time-consuming. No matter how much they give or what giving method they choose, supporters will be motivated to give again when the process is easy for them.
For your mid-level and lower-level supporters, how convenient it is to give is connected to your online strategy and virtual fundraising software. You'll need a website that you update regularly as well as a location on the site that visitors can use to make their gifts (your online donation page). Simply including a recurring gift option on your donation page can go a long way to encourage regular giving.
When your supporters can stay updated on your organization's progress and make gifts at any time and from any location, they're more likely to become recurring supporters. You can check out DNL OmniMedia's nonprofit digital strategy steps for more information on how to reach supporters online.
Supporters with the potential to contribute major gifts—and other high-capacity supporters—will most likely require a different approach. For these essential supporters, an individualized approach is key. Your team should focus on building relationships with specific supporters who have the potential to make major gifts. 
If you're working with a fundraising consultant, they can bring their extensive experience to the process of strengthening connections with your most significant current and potential supporters. They can help with specific campaigns as well as your organization's general fundraising strategy.
Whether they've made the transition from one-time to recurring givers due to your nonprofit's tech-savvy fundraising strategy, your personalized approach, or a combination of both, each of your supporters is highly valuable to your organization. Always remember to show your gratitude whenever they make their gifts.

5. Always demonstrate your gratitude.
Your organization depends on the generosity of your supporters, especially those who make recurring gifts, to keep your good work going. Your supporters are more likely to give repeatedly when you demonstrate how much your organization values them.
The first and most essential step in showing your gratitude for your supporters is thanking them after they give. Supporters who make their gifts online should receive an instantaneous thank-you email as well as some form of supporter acknowledgment that records their gift information. This is important not only for thanking your givers but also for their own record-keeping and tax purposes.
For your major supporters, you'll want to make sure that you thank them in conversation in addition to a letter and a more formalized acknowledgment. Consider asking board members to make personal thank you calls. And, as much as possible, use your thanks and acknowledgments to let your supporters know where their gifts are headed. Let them know that these important projects wouldn't be possible without their generosity!
When you recognize your supporters for their generosity and demonstrate how much your organization values their gifts, they'll be motivated to give again. Your nonprofit should work continuously to find ways to encourage giving among your supporters.

6. Revitalize your strategies to keep supporters involved.
Your nonprofit can motivate recurring giving by reaching out to your supporters in inventive ways and offering them options as to how they would like to contribute to your work. The more options you offer your supporters, the more they'll find ways to stay involved with your organization.
Not sure how to expand your giving and involvement offerings beyond those that you currently offer? If you're working with a fundraising consultant, they'll be able to provide guidance as to where your strategy should expand next. If you're not yet working with a consultant, Averill Fundraising Solutions' guide to nonprofit fundraising consultants is a valuable resource that you can reference to learn how your organization may be able to benefit from the expertise they can bring.
Whether or not you choose to work with a fundraising consultant, a few strategies you can implement to motivate supporters to make recurring gifts include:
Expanding your online and other convenient tech-enabled giving methods

Setting up

a monthly giving program

Helping supporters participate in their employers' corporate matching gift programs
With motivated supporters who understand the importance of their gifts to your organization's good work, your nonprofit is sure to encourage recurring giving that enables you to set new goals and make even more progress.
Your organization depends upon the continued support of recurring givers to continue your good work and further your mission. This is especially true when the fundraising landscape is turbulent.
When you make the giving process convenient for your supporters, interact with them on a personal level, and recognize them for their essential support, they're sure to want to give again. 
This article was contributed by Bob Happy of Averill Solutions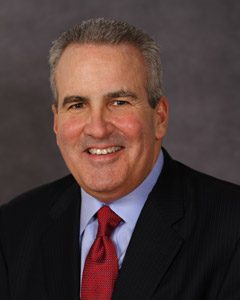 Bob Happy brings nearly 35 years of experience providing expert leadership and direction to clients across the not-for-profit sector to his current role as President of Averill Solutions. Before forming Averill Solutions, Bob served as the Executive Vice President and Chief Operating Officer of the nation's largest fundraising firm. He has mentored hundreds of professional fundraising practitioners and many have joined him at Averill Fundraising Solutions.