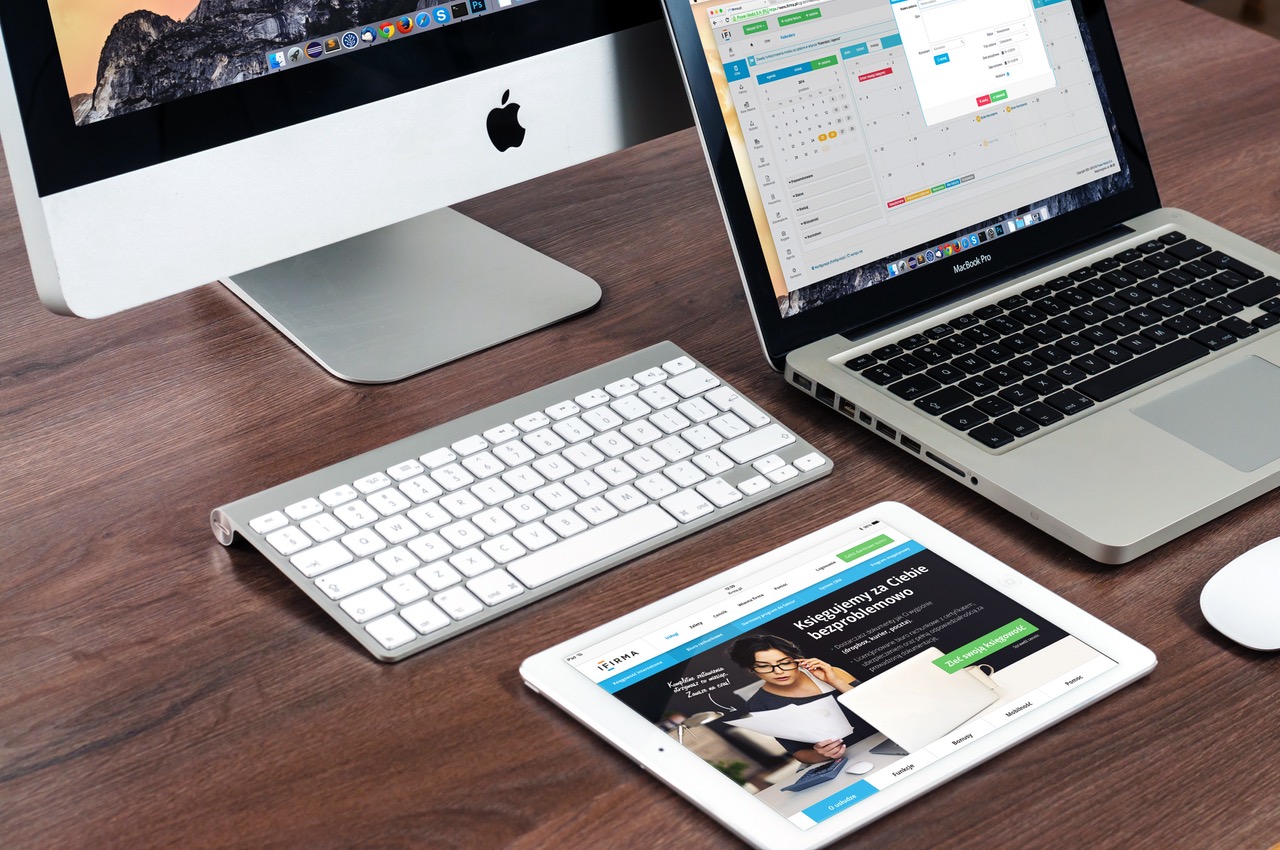 An essential part of online fundraising is having a well-designed website. Your website is the place where donors can connect with your nonprofit, learn more about your mission, and ultimately support your cause.
Whether the end goal is for donors to make a contribution or register for an event, it's going to be hard to reach your goals if the user experience isn't enjoyable.
That's why we've created a list of best practices to help your nonprofit optimize your website and reach your goals.
The best practices we'll cover include:
Keep reading to learn more!
   
1. Maintain a consistent brand
You probably have an established brand for your nonprofit, and that's great! Your brand is how supporters can recognize your organization and its mission.
Even if you use a theme to design your website, you still need to have a cohesive design that matches your nonprofit's brand. That way, your website is unique and memorable.
Moreover, maintaining a consistent appearance on your nonprofit's website is important for the following reasons:
Eliminates distractions
Imagine visiting a website where every page had a different aesthetic and color scheme. A site that doesn't have consistent branding would be extremely confusing and distracting. Visitors will question if they're are dealing with the same nonprofit every time they land on a different page.
Additionally, a consistent brand is just more visually appealing, and it conveys a sense of unity between all the content on your website.
Builds your online presence
No matter where donors see your content, your brand will let them know that they're interacting with your nonprofit.
For instance, if a donor lands on your blog via a social media post, that person should know that they've landed on your nonprofit's blog just by the color scheme and logo.
Establishes trust
This is especially true when donors are filling out forms. Donors want to know that their sensitive information is going to your organization. By maintaining a consistent brand, donors will know who they're interacting with at all times.
Consistency is all about ensuring that your brand is represented on every page. Here are a few tips to help you succeed:
Place your logo in the top left corner of every page. Donors will expect to see it located there, as it's become the standard for websites.
Limit your color scheme to 2-3 colors and a few neutrals.
Pick an easy-to-read font (sans serif fonts work best for the web) and use it throughout your website.
For more inspiration on how to maintain a consistent brand, check out Double the Donation's list of top charity websites.
In summary, keeping a consistent brand is about more than just having a visually appealing website; it also helps your nonprofit establish authority and trust among your visitors.

2. Place your "Donate" button in a prominent location
Your website's purpose is to, ultimately, lead visitors to your online donation page. To achieve this goal, you need to be strategic about how you present your donation button.
When donors have to search around your website to make a donation, they might get frustrated and give up on actually making a contribution. The last thing you want to do is make contributing hard for your donors!
By placing your donation button in a prominent location, like at the top of the page, it's immediately visible when donors land on the page.
In addition to your home page, you should also include your donation button on your blog to give your visitors a next step after reading your content.
Feature your donation button in your navigation as well to ensure your donation page can be accessed on every page.
To make your "Donate" button even more distinct and eye-catching, you can:
Use one of your brand's colors that pops against the rest of your web design.
Create a button that's large. The bigger the button, the easier it will be for donors to spot.
Use specific and unique language on your donation button. For instance, instead of saying "Donate," use "Support our cause!"
In summary, when your donation button is easy to find, you won't miss out on donations because donors couldn't locate it.

3. Keep navigation simple
Navigation — essential to every website — deserves solid strategic planning. Navigation is how your donors locate information on your website, and it will determine how your site is structured.
Moreover, your navigation is a crucial part of every aspect of your design.
While it's tempting to be very detailed and inclusive when mapping out your navigation, you should focus on keeping this aspect (as with many others) of your website simple.
Simple navigation will eliminate any distractions and help guide visitors to the most important information.
How do you keep your navigation simple?
Here are a few tips:
Write short titles. Titles should be 2-3 words max so that information is easy to scan. Additionally, use language that's easy to understand (avoid industry teams that visitors might not understand).
Use dropdown menus. Dropdown menus allow you to categorize and divide your content. Keep your dropdown menus to one level.
Only include crucial content. Not every piece of content needs to make it on your website's navigation. Only include the information that donors immediately need (like information on your mission, for instance).
Where you display your navigation is just as important as the content that you include.
Traditionally, navigation can be placed in two locations: at the top or on the side of the page. However you decide to display your navigation, just make sure that it's easily visible when donors land on your page.
In summary, stick to a simple, straightforward navigation so that donors aren't overwhelmed by too many choices and can easily find what they need.

4. Integrate your website with your CRM
Your website is built on multiple web forms — including donation pages, event registration forms, and subscription boxes — that collect donor data.
That donor data is useful when you cultivate relationships with interested supporters and potentially lead them to support your organization further.
However, to make the most out of that donor information, you need a place to store that data and organize it in a way that's easy for your nonprofit staff to locate and use.
When you gain information for your donation forms, the data needs to be stored in your donor management system or nonprofit CRM. However, that can't happen if the two platforms aren't able to integrate with each other.  It will require more time because you'll have to transfer the information manually (which could take valuable hours of your time!).
That's why integrating your website with your CRM is such a good practice. Not only does it save time, but it puts all your donor data in a centralized location for everyone to access.
Additionally, having your donor information together will make it easier for you to analyze the information, which can lead to improvements on your website and other fundraising efforts.
Make sure to purchase a database that can generate branded forms, as these can be incorporated into your website. Conversely, if you're looking for a website builder, choose one that supports your CRM.
In summary, making sure that your website connects with your CRM will ensure that your donor data is seamlessly transferred and can be easily accessed by your entire staff.

5. Provide your donors with direction
Keeping donors on your website is beneficial for multiple reasons.
When donors stay on your website, they'll get a chance to learn more about your organization and learn other ways they can support your cause. Plus, the more your donors know, the more passionate they'll feel about your cause.
Once a donor makes a contribution, signs up for a newsletter, or reads a blog post, you should direct them to other relevant content to learn more about your nonprofit (and hopefully lead them to your online donation form).
In other words: you should encourage donors to take another action by presenting them with more content or asking them to make a contribution.
If you're not sure how to give donors other ways to interact with your nonprofit, here are few examples:
Encourage donors to follow you on social media.
Provide donors with relevant resources at the end of blog posts.
After a donor gives, you can provide them with information on upcoming events.
Mention your newsletter.
It's important to provide donors with other ways to stay involved in your nonprofit organization. Not only will it help you develop deeper relationships with your donors, but these interactions could lead to a second or third donation.
In summary, supporters often need direction. To keep your visitors engaged with your nonprofit, offer other ways for your donors to support your cause and stay connected to your mission. That way, you stay in your donors' minds.

6. Update your website on a regular basis
Web design trends are constantly changing (and improving!), and your website's design is the first thing that visitors will notice. It only makes sense that your nonprofit's website should do the same.
By updating your website on a regular basis, you ensure that your website stays current, which will make your site more credible and authoritative.
So, how often should you update your website?
You should consider making changes to your website every 2-4 years, but the updates you make don't always need to be a complete overhaul.
In fact, if you're making updates every so often, the changes you make shouldn't be huge fixes, but instead small improvements.
Conversely, nonprofits who haven't updated their websites in a long time should consider making larger improvements if:
The current layout or design looks outdated.
The website isn't mobile-responsive.
The nonprofit has gone through a recent rebranding.
When it comes to deciding what needs to be updated, you should evaluate current trends and seek outside help from a fundraising professional (like a consultant or website design firm!).
A professional can give you feedback on what improvements will be the most beneficial to your nonprofit.
In summary, updating your website every couple of years will ensure that the design stays current and will show visitors that you're actively looking for ways to improve their user experience.
---
Your website is a huge part of your online presence; with more and more donors going online to interact and support organizations, it's imperative that your website stands out.
Implementing these best practices will not only improve your web design, but it can also raise awareness and funds for your mission.
For more web design best practices for all industries, check out a few of our favorite additional resources: