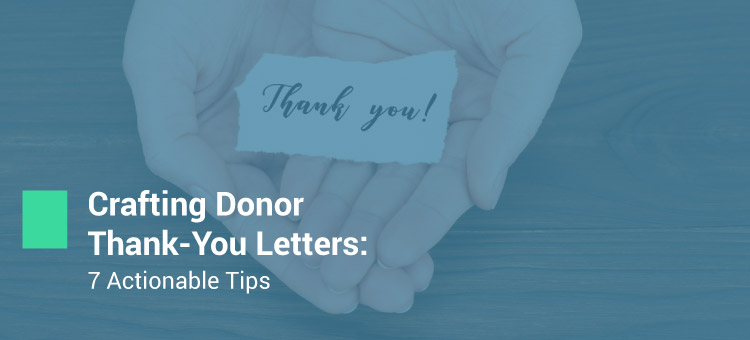 As someone who works for a nonprofit, you know the importance of gratitude. From donors to volunteers, staff members to beneficiaries, expressing gratitude is one of the easiest ways to create connections between members of your community.
But how can you make sure you're expressing this gratitude honestly and effectively? Share thank-you notes!
Thank-you notes are a powerful way to show supporters you appreciated their contributions to your cause.There are a lot of ways to write a thank-you note, but we've collected some tried and true methods to help your team cover its bases.
When crafting your nonprofit's thank-you notes, you should:
These tips are sure to make your donors feel appreciated1 and build the foundation for a strong, ongoing relationship between them and your nonprofit. Let's get started.

1. Make a good first impression.
In every step of your fundraising process, from event invitation to donation page2, remember that putting your best foot forward is the most important thing! This means that your donor has to want to read your letter once they receive it.
The first step to this is making sure that you send your thank-you note as soon as possible! Don't let it sit on your to-do list for months. Your donor will think you've either forgotten about them, or you don't care about their gift.
Once they receive their thank-you letter, they need to know that you appreciate them personally. That means that you have to get their name right—no exceptions.
You should also ensure that you have the correct salutation for them recorded in your donor database. Someone who has earned a PhD deserves to be called Dr., and you want to recognize their hard work when you write to them!
It's important to keep these preferences updated, so that you don't call someone by the wrong salutation. Getting into this habit will both make your letters more personal and avoid putting you in an awkward situation by referring to someone incorrectly.
A tip about the structure of the letter that we like to follow is to keep it short and sweet. Your letter should be no more than one page. Any longer, and it's possible that your donor will miss some important information on the second page because they assumed it was unimportant!
Finally, don't forget to proofread, proofread, proofread. You want your organization to be viewed as professional, and typos and grammatical mistakes will reflect poorly on you.
Here are our suggestions for avoiding these errors:
Use spell-check. When typing into a design program, any writing mistakes might slip through the cracks. Put all written text through a word processor first.
Get multiple eyes on the letter. Ask your boss, your intern, or anyone to proofread what you've written. Your eyes start to scan over mistakes once you've read over them too many times, so a new pair of eyes might catch something you didn't.
Print out the letter and read it on paper. Reading on a computer is hard for the eyes, so printing it out and reading it away from the screen might help you catch a mistake you previously overlooked.
Now that you've handled the mechanics of writing the letter, you're ready to get started on the content.

2. Make your thank-you letter personal.
Writing a personal thank-you letter doesn't stop at addressing your donor by name. In fact, the personalization should be present from the greeting all the way through to the signature.
Use a warm, engaging, and friendly tone in your letter, so that the donor knows that they are considered an important part of your nonprofit's family.
In the body of your letter, be both specific and original. Even if your nonprofit is using a thank-you letter template, your letters don't have to feel repetitive from campaign to campaign.3
Use the data you have about the donor to personalize the letter to their contribution, and ensure that your letter has information specific to the campaign that they just gave to—not a previous one.
Information about your donor that you should include and recognize in your letter includes:
The size of their donation
Their status as a previous donor
Their volunteer history
By recognizing these things, your donor will feel like your organization understands that the mission matters to them and that they've been a dedicated supporter for a while. Donating should make them feel good4, not taken for granted!
Brand your thank-you letter to your organization, so the recipient of your letter is sure that your letter is coming directly from your nonprofit and isn't coming from either a third-party letter writer or someone trying to scam them.
Don't forget to include photos and stories in your letter, so that the donor has a connection to the people or animals that they're helping. We'll expand on this in the upcoming section.
3. Let the donor know where their money is going.
Your letter is an important part of your nonprofit's storytelling and outreach strategy5. While the technical aspects of your organization are vital to keeping it running, your donors are more interested in the lives touched by your mission.
Your donor has given their own money because they believe in the cause that your organization serves. Now is the time to show them how much you've achieved with their essential contributions!
In your thank-you letter, along with photos of the community that you're helping, specifically describe what their donation accomplished. If someone gave $50 to your animal shelter, explain how many puppies you fed for a week with that money, for example.
You could also include a timeline of your organization's ongoing projects. Describe what your goals are and when you're hoping to achieve them. This has the added benefit of keeping your donors invested in seeing you succeed continue down the road.
Other ways you can inform your donors of their specific impact are:
Sending them another thank-you letter, written by someone that your organization helped.
Sending them pictures of the building their donation helped complete.
Your donors want to be involved in the success of your organization, and they'll love to hear what you're up to! Don't be afraid to give them a lot of information. They'll be glad to have it.

4. Encourage more engagement.
Don't worry! We're not about to tell you to make another ask in your thank-you letter. In fact, we're big fans of the opposite: do not make another ask in your thank-you letter.
That makes your donors feel as though you only see them as an open wallet, and not as a valued contributor to the nonprofit's mission6.
Instead, what you should do is offer other ways to stay engaged in the success of your organization. Donors are frequently also supporters in other ways: they like to attend events, work as volunteers, and otherwise spread the word about your missions.
Here are some ideas for encouraging more engagement:
Include a printed invitation to your next stewardship event in your thank-you letter.
Include a flyer for your next fun-run or charity auction7.
Add a postscript letting your donors know about the next volunteer opportunities.
Invite them to follow your social media accounts or use your fundraiser's hashtag.
Another way for donors to increase their impact on your organization is to offer them information on matching gifts programs. Through a matching gifts program offered by their employer, they can double their impact without having to pay more!
Your donors want to stay involved as much as you want them to. Make sure to impress upon them that their engagement doesn't end after their donation has been processed. There is no end to the ways that they can stay active in your nonprofit community.

5. Include your contact information.
While your donor obviously knows how to contact you, if they've already completed a donation, there are still more ways to encourage them to reach out to you.
Consider including the contact information for different people in your organization, based on what the nature of their question or comment would be.
Offering multiple ways to reach people within your nonprofit is a wonderful way to make your organization seem more approachable and personable, rather than cold and monolithic.
These people could be volunteer coordinators, matching gifts officers, or anything in between. The priority is to keep your supporters engaged with your organization, even after their gift has been completed.
Consider asking them to inform you on what their preferred method of contact is, so that you can use that information to contact them in the future!

6. Use the thank-you letter as a tax receipt.
If your donor is planning on claiming their donation as tax-deductible, they're going to need a formal acknowledgement from you to do so. Why not just make the thank-you letter the formal acknowledgement?
This way, you save paper by not having to print things out multiple times, as well as making it easier for all donors to have their acknowledgements on-hand.8
The things that you need to include for your letter to count are:
A statement of your tax-exempt status.
The name of your organization.
The name of your donor.
The date of their contribution.
Details of the contribution (monetary value or description of a non-monetary donation).
Statements regarding good faith estimates of value of goods and services. (For situations where your organization give out small gifts or food in exchange for donations, like charity dinners.)
A first-time donor might not know that they need to ask for a formal acknowledgement of their donation, so you're doing them a favor by automatically including the necessary information in their thank-you note!

7. Personally sign your thank-you letter.
This is the last step of your thank-you letter process. It's been a long journey from donation page9 to here, so make sure you end with a bang.
Your donors are important to you, and your thank-you letter is the best time to let that show. When you print out your thank-you letters to be sent off, take them around the office and ask people to sign them!
Of course, whoever is in charge of writing them should sign every letter. But having some other members of the team also sign your letters is a beautiful way to demonstrate the impact that a gift can have for an organization.
This can vary in difficulty, depending on the size of your organization, but putting in just a little effort on this front can go a long way.
Think of when you were little, and your whole kiddie-league soccer team would sign a thank-you card for your coach. Your coach was so touched, even though it was just your signatures, right?
The same principle applies here. The idea that a whole group of people appreciates what you've done is a powerful one, and your donors deserve to feel that appreciation.
If someone has given a particularly generous gift (think your major gifts donors), consider handwriting their entire letter. A handwritten letter is a gorgeous way to show your appreciation for their gift through the effort of your own hand.
---
No matter how you write your thank-you note, or how you choose to deliver it, your note is sure to show them how much they mean to you.
Their gifts help to keep your organization striving towards its goals, and with our 7 tips, you're sure to make them feel acknowledged and appreciated.
Looking for more information to help you make the most of your relationships with your donors, as well as your latest fundraising campaigns? Check out some of our favorite resources:
---
Author bio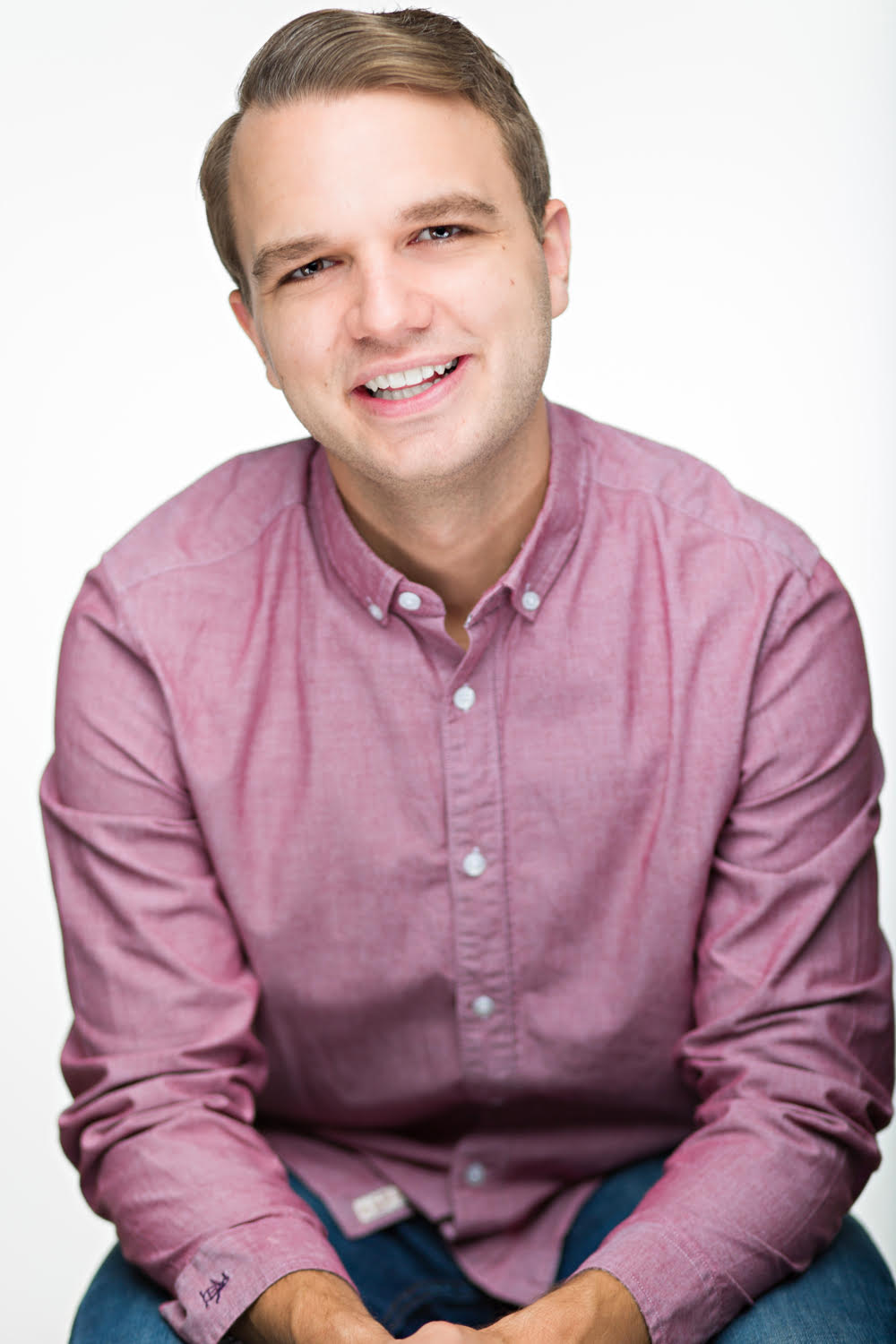 Andrew Berry is the head of marketing and customer success for Donately. After getting involved with nonprofits at a young age, he discovered a passion for helping the organizations that are making the world a better place. Knowing how vital online fundraising has become, his goal is to help nonprofits raise more money online each year! In his spare time, you will find him cooking up dinner, playing with his dog or cheering on Boston sports teams.