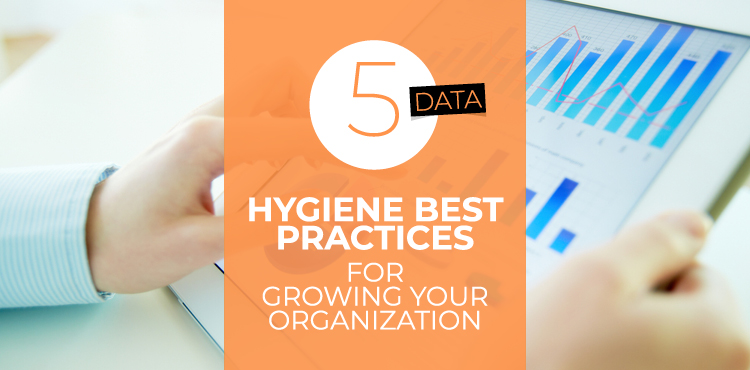 5 Data Hygiene Best Practices for Growing Your Organization
As the COVID-19 pandemic hit, many nonprofit organizations found themselves immediately tight on resources. You've needed to pivot events online, adjust fundraising strategies, and start working from home. You are working to serve constituents while keeping staff members employed, something that requires a consistent funding stream.
There's a decent chance you've experienced a decrease in revenue as a direct result of the pandemic. Replacing this lost funding includes discovering new audiences and attracting them to your mission, an effort that's fueled by strong marketing.
Did you know that the key to stronger, more efficient marketing (and therefore, growing your organization in return) is an asset already in your arsenal? We're talking about data and the many ways you can use it for more effective outreach.
However, before you can even think to utilize your data to grow your audience, you must first ensure it's clean, accurate, and up-to-date.
In this guide, you're going to explore the top 5 tips to keep your organization's database in check. When revisiting your data hygiene practices, make sure to:
Begin with an audit of your current database.

Remove unhelpful and hurtful information.

Examine your database with a detail-oriented mindset.

Only house the data you plan to utilize.

Work with a team of data management experts.
The landscape created by current events is more challenging than ever for nonprofits. With data, you may unlock the door to expanding your audience and with it, your organization— but only if your data is well maintained.

Begin with an audit of your current database.
We know that data can be invaluable when it comes to guiding your decision making. However, that doesn't hold true if that data is flawed.
That's where data hygiene comes into play. This is the practice of cleaning your database to remove inaccurate or otherwise unhelpful information. It's a combination of large database sweeps and ongoing maintenance. However, if you've never explored data hygiene before, you're likely going to need to begin with one large clean-up.
This is because so many operations are tech-based and automated. Across the nonprofit sector, a decent part of your efforts are probably aided by technology.
Every one of those tech tools is gathering data and a lot of it. So much data that it might become overwhelming and cloud your organization's decision making!
So, begin by diving into your database and conducting a full audit. With this audit, aim to get a high-level overview of your database's health. Which data points are needed, and which are not? Which areas of your database contain the most inaccuracies?
After doing so, you can begin cleaning your database.

Remove unhelpful and hurtful information.
While it may seem intuitive to collect as much data as possible— after all, the argument in this piece is that data can have a major positive impact on operational efficiency— it's also entirely possible to have too much data. In performing your nonprofit's data audit, be sure to determine which data points your organization will actually use to make decisions and which ones are just extraneous information.
Data is only helpful if it leads to actionable insights (more on this in a later section). In addition, there are types of data that can directly work against your organization's efforts. Effective data hygiene includes discovering that data and removing it so your team isn't led astray.
A very important aspect of data hygiene involves the suppression of unusable information from your database that can jeopardize your efforts. This includes:
Do not mail listings.

DMAChoice is a service created for consumers by the Association of National Advertisers that allows consumers to place their names on an official Do Not Mail classification. Remove these addresses from any direct mail-related databases.

Do not call listings.

Similar to DMAChoice, the National Do Not Call list was created for consumers that don't want to receive telephone solicitations. Remove those phone numbers from any marketing lists you are managing.

Minor individuals.

Making direct marketing appeals to children can result in fines from the FTC, so ensure any minors (children under 18) and their contact information is removed from your database.

Imprisoned individuals.

When a person is incarcerated in state, federal, county correctional, or city facilities, they're unable to respond to your marketing initiatives. Remove their information from your database to prevent wasted marketing dollars. 

Deceased persons.

Remove the information of individuals that are now deceased, preventing sending information to their family members and wasting marketing dollars.
As this AccuData article shows, data-based marketing can drastically improve and optimize your outreach efforts. However, you can also end up wasting a decent amount of your budget due to a cluttered database. Removing this outdated information ensures that you're only sending communications to those that will be interested and able to respond.

Examine your database with a detail-oriented mindset.
Beyond removing unhelpful and harmful data, there's another aspect of data hygiene: fixing incorrect data.
Whether a single missed keystroke, a data migration gone awry, or even an incorrectly copied-and-pasted line of text due to crisis-addled "foggy" brains, it's incredibly easy to introduce errors into your database. While it may not seem like a huge issue, that single error can lead to you sending outreach to incorrect addresses, the wrong supporter, or worse.
When doing your initial clean-up, examine your database with a fine-toothed comb. Look for:
Duplicate entries.

For example, was a donor recorded twice, with a slightly different spelling? It's crucial that you remove duplicates that have slipped through the cracks due to slightly incorrect, or nonstandard, information.

Nonstandard entries.

For instance, are some addresses coded as "Road" while others are "Rd."? Ensure that all of your addresses (being mindful of the CASS certification system), numbers, titles, and other common areas of dissonance are standardized.

Non-verifiable entries.

If you're unable to verify an email or phone number, there's a decent chance it's incorrect. This results in communications bouncing back to you, so you'll want to remove those entries.
The goal here is to ensure that the data in your database is accurate, so you can confidently make decisions using it.

Only house the data you plan to utilize.
After you've completed an audit of your database, removed unhelpful information, and fixed incorrect entries, your database will be in great shape. However, how long will it remain in that state?
We've already discussed how your digital efforts are continuously generating a ton of data— whether you're collecting donations and handling payment processing through your website or  sending out regular email drip campaign communications. This means that in little time, you could have an overwhelming, cluttered database to clean again!
Your data hygiene goals are to avoid these major clean-ups as much as possible. One way to do so is to be mindful of the data you're entering into your database in the first place.
You should aim to only collect and house data that you truly plan to utilize. However, this could be different for different organizations, so it's important to dive into your own goals to determine what will be useful.
To help illustrate this, let's break down an example. 
Let's say you are a nonprofit trying to fundraise more efficiently.
As you can learn in this guide, wealth screening helps nonprofit organizations discover those donors most likely to make large gifts, and allocate their major gift outreach resources accordingly. In addition to basic contact information (name, phone number, email address, etc.), this nonprofit may choose to append donor and third-party data that can assist them with wealth screening. 
While you may have heard that the more data you collect, the better, this isn't necessarily the case. Discover the exact data that would best benefit your organization and only collect that— no more, no less.

Work with a team of data management experts.
While data hygiene is essential, that doesn't necessarily mean it's a simple process! Diving into a database and making changes with confidence, without displacing or disrupting key information, can be a challenge for even the most experienced of leaders.
Luckily, there are consultants that can create data hygiene procedures and help your organization analyze this data for optimal marketing results. You can learn about these data and marketing analytics companies in this AccuData guide.
Regarding data hygiene in particular, a team of data experts can do the following:
File Conversion:

Converting files into usable formats.

Intersection Discovery:

Finding areas of intersection between records and grouping those records together.

Merge and Purge:

Identifying and combining or removing duplicate records in your database.

Key Coding:

Assigning identifiers to records in your database and noting them for easy rediscovery later.

Parsing:

Breaking elements of a record apart into separate fields in your database.
This only covers the data hygiene services! Additionally, these teams can help your organization create hygiene procedures for going forward, develop a marketing strategy, and even carry that strategy out depending on the level of support needed.
If your organization is looking to grow through supporter acquisition and believe data is key to doing so, a team of data experts can be a valuable resource.
With powerful marketing, your nonprofit can expand its audience and grow through the challenges presented by the crisis. The most effective way to improve your marketing efforts is to dive into your data, cleaning up your organization's greatest asset to use it for impactful outreach. With these tips, you'll be off to a great start.
This post was contributed by Gabrielle Perham, MBA, Director of Marketing at Accudata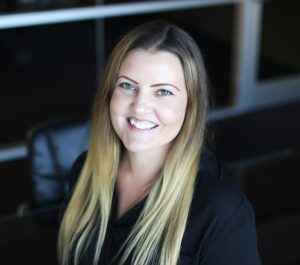 Gabrielle is the Director of Marketing for AccuData Integrated Marketing. She joined the organization in 2017 and possesses more than 15 years of experience in strategic marketing, branding, communications, and digital marketing. She earned a B.S. in Marketing and an M.B.A in Marketing Management from the University of Tampa.