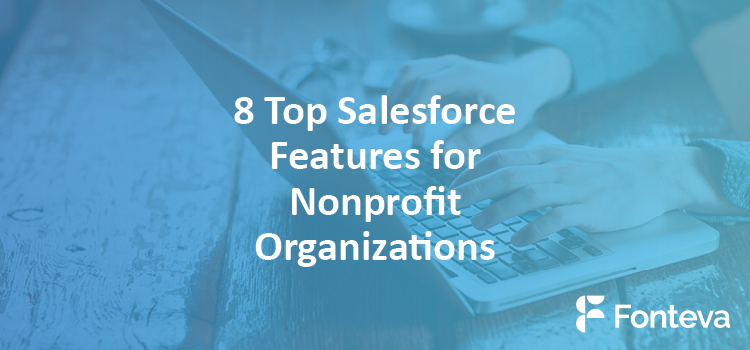 Nonprofit organizations around the world have turned to Salesforce to handle a wide variety of their management needs. As one of the most reliable, customizable, and comprehensive CRM solutions on the market, Salesforce (and the Salesforce for Nonprofits configuration) have been perfect partners for countless organizations.
Just as the business world must constantly adapt itself to a changing technological environment, using new platforms, exploring new apps, and adopting new best practices, nonprofits have to stay on their toes, too!
That's another reason why Salesforce remains a powerful choice for all sorts of organizations. The AppExchange makes it incredibly easy to ensure your team is outfitted with the newest, best Salesforce apps out there. This customizability is one of the major benefits of the platform.
Aside from staying up-to-date on apps, however, it's important that nonprofits take the time to really familiarize themselves with all the platform has to offer. 
Since the system is so comprehensive, many users don't consider ways in which it might be tweaked or built upon to provide even more streamlined or nonprofit-specific functionality. We at Fonteva are a leading provider of Salesforce Apps, for both membership and event management purposes. Using our expertise on Salesforce and the best ways to expand its platform, we've highlighted a few of the top features for nonprofit organizations to leverage:
Constituent Profiles

Time Tracking

Event Management

Dashboards and Reports

Campaign Management

Mobile Optimization

Salesforce Inbox

Field Customization
While a few of these features are unique to the Salesforce for Nonprofits configuration or require slightly more customized solutions, the rest are standard-issue for all Salesforce users. If your organization uses the platform but could be making even greater use of its huge range of functionality, read on!
1. Constituent Profiles
The ability to track and store contact information in tidy profiles is of course the core function of any CRM platform. Salesforce, however, knocks this basic task right out of the park. 
Donor, contact, or constituent profiles in Salesforce are much more than a simple page in an address book. They're a comprehensive record of engagement that sums up your organization's relationship with that individual, providing insights at both the detailed and big-picture levels.
Tracking contact information, social media accounts, donation and attendance history, and other custom metrics helps refine your organization's strategies and build more meaningful relationships with those constituents. For instance, these insights can help inform your:
Event planning.

Target every aspect of your event, from the location to the guest list to ticketing options, based on what has been proven to boost engagement in the past.

Campaign strategy.

Analyze past engagement rates and donation histories to determine your most successful strategies and identify potential volunteer fundraisers for upcoming peer-to-peer fundraising campaigns. 

Membership management.

Manage your membership program with a native Salesforce app (like Fonteva), providing useful tools and increasing member renewal rates.
Membership programs are a particularly important context in which nonprofits need to make full use of Salesforce's constituent profile capabilities. Staying in touch and up-to-date with your closest supporters is essential for maintaining high levels of engagement. 
Explore Fonteva's comparison of top membership software for a sense of the differences between native Salesforce applications and fully external solutions.
2. Time Tracking
Many smaller nonprofits that use a simplified Salesforce for Nonprofits configuration might not immediately think of time tracking as one of their highest priorities. Yet for larger organizations with more customized Salesforce solutions, accurately recording internal processes is crucial for keeping operations efficient.
The fact is that the right time tracking tool can be a smart move for any nonprofit that uses the Salesforce platform. Its benefits for your organization might include:
Internal efficiency and record-keeping:

For nonprofits with paid internal staff, traditional time tracking functions are essential for efficient operations.

Smarter volunteer management:

Smaller organizations that rely heavily on volunteers and other nonprofit volunteer programs can each benefit from tools, especially ones that organize the tracking progress and cut down on wasted or redundant tasks.

Project management:

Accurate records of who worked on which tasks and for how long can provide invaluable insights into your organization's workflow and areas for growth.
Nonprofits that need to implement time tracking into their Salesforce CRM system should research apps and other customized solutions. If streamlining internal operations to better focus on your mission sounds like a good idea, time tracking is a major feature to look into.
3. Event Management
Planning and hosting fundraising events is crucial for nonprofits of all sizes. The inbuilt and customizable features of Salesforce for Nonprofits provide the core logistical functions and the engagement insights that are essential for effective event planning.
The right event management Salesforce app can provide even more functionality. With a full suite of event tools, you can accomplish everything in one place with full access to your most important data. For example, you can:
Build guest lists based on engagement metrics and trends.

Set custom ticket pricing levels and create ticketing packages.

Create event microsites to share updates and register guests.

Manage venue logistics, sponsors, and speakers in one place.

Generate automatic and custom event reports on key metrics.
Planning events in Salesforce generally requires an event management app that can handle all the moving parts without overwhelming your team. Making the most of your CRM's donor, member, and constituent insights as you plan a fundraising event is simply the smartest way to ensure that your target audience will be interested in attending!
4. Dashboard and Reports
Along with constituent profiles, data reporting is another core feature that nonprofits should expect from any CRM platform. With Salesforce, however, you can expect a lot more than simple automated reports.
Fully customizable data reporting combined with intuitive dashboard displays gives your team the level of detail it needs to make smarter strategic decisions in real-time. Whether you need ground-level insights or birds-eye trends, Salesforce has got you covered. 
Consider metrics like these:
Revenue and expense trends, broken down into categories

Membership renewal and engagement or attendance rates

Ticket sales and revenue per event, all sorted by type

Donation records and amounts over time

Microsite engagement statistics
Essentially any data set that might be relevant to your team's decision-making process can be configured to automatically report into a customizable display. This level of detail and flexibility is essential for a truly adaptive strategy. 
After all, a lot goes into the success of a campaign or event. Simply measuring final results doesn't give you the full picture. Rather, understanding your organization's operations from every angle is the best way to grow and develop your strategies in organic ways.
5. Campaign Management
The robust fundraising campaign management features built into Salesforce for Nonprofits are a major asset to the organizations that use them to their full extent. 
No matter what your campaign's underlying concept, goals, or unique twists might be, you need a management platform that can handle all those moving parts. An average fundraising campaign involves many different elements, all of which need to be properly tracked and managed. This includes:
Online fundraising outlets and content

Fundraising event planning and management

Campaign marketing and communications

Donation tracking at all levels
Your team can probably think of even more fundraising aspects within your own campaigns. The point is that your CRM system should handle all of these, tracking key data and revealing trends at every step in the process.
The benefits are twofold. Effective campaign management means smarter real-time decision making during the campaign. It also means actionable big-picture lessons once everything draws to a close and you review the campaign's major trends.
6. Mobile Optimization
The most common way to lose your relevance to your donors and members? Losing their attention. Donors are highly unlikely to stay engaged if they don't hear from you, never receive a thank-you or an invitation, never hear about your work again, or can't find you online.
Salesforce features can actively help nonprofits keep their donors' attention by meeting them where they are. That is, on their phones. 
A huge proportion of web traffic today occurs on mobile devices, and Salesforce's top features are easily accessed and optimized for mobile use. These include:
Internal-facing management features,

including donor profiles, data dashboards, and collaborative documents, and event planning tools. 

External- or donor-facing tools,

like self-service profiles, event microsites, registration tools, and scheduling portals.
Salesforce offers a mobile app that gives your team the freedom to take its management and planning tasks on the go. Imagine how useful these capabilities might be when preparing for a conference or managing a major event.
7. Salesforce Inbox
When it comes to streamlining the internal operations of any organization, nonprofit or for-profit alike, communications tend to be a major target. When staff members and volunteers need to continually navigate between digital workspaces and communication channels, a lot can fall through the cracks. 
Reducing overhead, in terms of both financial and time expenditures, often begins with simplifying your processes. Salesforce's internal email solution, Salesforce Inbox, is a tailor-made solution for addressing just that need. Plus, it includes additional features like:
CRM views within the inbox for insights as you draft messages

Salesforce email templates to maintain consistency

Calendar syncing for your team members
Plus, Salesforce Inbox can be configured to work alongside your email marketing. Create custom email templates to save your staff time, and use your database to automatically customize the openings of your mass emails to donors.
8. Field Customization
Underlying a great many of the features outlined above is the hugely important ability to customize data fields in Salesforce.
The platform's high levels of customizability is part of what makes it such a powerful management and database choice for nonprofits. One great example involves adding custom data fields to your donor profiles. You might need to collect and record all kinds of data points, like:
Preferred methods of communication

Membership ID number

Dietary restrictions

Major gift prospecting data, like wealth metrics
If your team is fairly experienced with Salesforce, you likely already know how to create customized data fields as needed. If you're looking for a more comprehensive overhaul or want to get started with Salesforce, hiring a technology consultant might be a smart idea.
Explore DNL OmniMedia's guide to Salesforce-specific consultants for more insight into the custom configuration services a nonprofit tech consultant can provide your organization. 
---
Your organization might already use Salesforce. If so, take the time to ensure every member of your team understands its huge range of features and how they can impact your strategy development!
For nonprofits looking to upgrade their existing management and database tools to Salesforce, keep researching everything that it can offer your work. The platform's features, customizable tools, and AppExchange have earned it a well-deserved reputation as the industry leader.
---
Author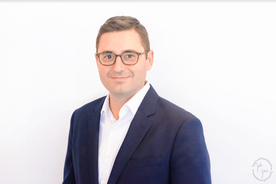 Jake Fabbri is the Chief Marketing Officer at Fonteva with over 18 years of experience working in marketing management. He has experience with lead generation, content marketing, marketing automation, and events. 
Social Channels:
https://www.linkedin.com/in/jacob-fabbri-329b59/
https://www.facebook.com/Fonteva/