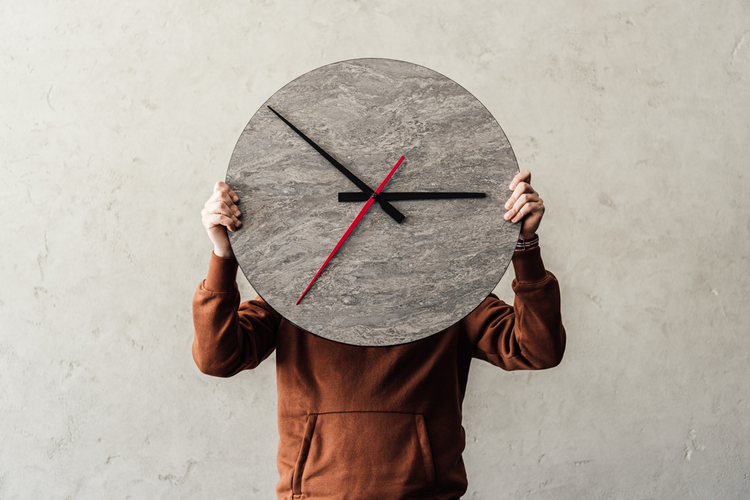 3 Key Ways Time Tracking Can Boost Your Fundraising
We've all heard the age-old cliché "time is money," and its repetition throughout culture and business is a testament to its veracity.
The phrase especially holds true for nonprofit professionals. And when you are working tirelessly to generate support and funding for your organization's mission, it often feels like both time and money are in short supply.
Too often, we focus our attention solely on money. But time also deserves the spotlight. Especially in a world where remote work is the norm, it's more important than ever to know how time is spent at your organization.
By implementing time tracking, you can gain a deeper understanding and increased control of one of your nonprofit's most precious resources. 
Collecting and analyzing time tracking data will boost your fundraising efforts beyond just finding a few missed opportunities for enhanced productivity (though that's also an important outcome). At ClickTime, we've seen firsthand how time tracking can help nonprofit organizations develop a more successful fundraising strategy.
Thanks to the power of rich data and versatile reporting, time tracking can help your nonprofit:
Craft data-driven campaigns and plans.

Increase transparency.

Maintain accurate and useful records.
Ready to explore how time tracking can benefit your bottom line? Let's dive in.
Craft data-driven campaigns and plans.
The best plans build on historical knowledge of what works and what doesn't.
You're probably already making decisions based on which of your past fundraising efforts have generated the most (or least) revenue. But taking employee time tracking data into account can give you a more complete picture. 
This extra dimension allows you to interpret the true cost of each fundraising activity and see which efforts make the most powerful but economical impact on your constituents. Especially if your team is working from home, time tracking data is the best way to get a complete picture of your activities.
Outside of planning your next fundraising goals, nonprofit time tracking can yield insights in other areas to help you plan for the future, including:

Project management.

When you have accurate information about how long different tasks take, it's easier to assign work to your team. This ensures efficient work distribution and helps you set more accurate deadlines—improving both day-to-day scheduling and long-term project timelines.
Team capacity.

Time tracking can reveal whether your nonprofit is currently under- or over-staffed, allowing you to make more informed hiring decisions and assess whether your team can handle a new endeavor. For example, if your fundraising team is running low on bandwidth but you're ready to tackle a major new project, it might be a good time to hire a

nonprofit consultant

that specializes in capital campaigns.
Prioritization.

The data may illuminate a gap between where your nonprofit's priorities are and where your time is

actually

being spent. If that's the case, work with your team to better align your activities going forward and double down on your mission. 
Time tracking insights ultimately help your team designate more realistic deadlines and timeframes for your campaigns. When you use this data to strengthen your planning processes, you'll be set up for more successes than frustrations. Check out this DNL OmniMedia guide to nonprofit data management for more tips on how to use data to drive your campaign strategies.
2. Increase transparency.
Major donors, grant-giving institutions, and other funding sources deserve (and often require) transparency about the finances of your organization. Can you precisely communicate how their contributions are impacting your mission? 
Translating funding into direct impact is fairly straightforward when thinking about concrete resources that are distributed, but that's not always the case. Time is also an important resource, but without a tracking system, reports have to rely on estimates and generalities.
With time tracking, you can provide specific information about where funds are going and be able to prove it. Instead of just providing a lump-sum labor metric, you can break down how funds are tied to certain projects and outcomes. Although overhead costs are unavoidable for any organization, providing insights into how donated support translates into mission-critical (on-the-ground or in-office) activities can provide more transparency for your funders.
Many government grants come with stringent requirements for transparency, and accurate timekeeping can ensure your nonprofit continues to meet the appropriate standards. Timesheets can also provide valuable data that simplifies grant writing for other funding sources since you'll have clear and precise information about exactly where the funding will go. You can also track volunteer time that will help you secure eligibility for specific grants.
3. Maintain accurate and useful records.
Nonprofits have to follow a long list of rules and regulations to maintain tax-exempt status and seek additional funding. 
Record-keeping helps outside parties understand and evaluate the overall efficacy and compliance of your nonprofit, and timesheet data ensure that your records are accurate rather than estimated. 
Time tracking data will better equip your nonprofit to handle:
Regulations.

Time tracking data will guarantee you are in compliance with any and all requirements and regulations as an employer. You'll always have the right information on hand for tax season and never be caught off guard preparing for an audit.
Donor reports.

Accurate reporting can boost engagement with your donors. When donors can fully see and understand their effect on your mission and your ability to pursue it, they will feel more connected to your work. If you're looking to work on donor relationships more strategically, a fundraising consultant can help you create donor engagement strategies that are tailored to your community and mission.
Internal Budgets.

Timesheets generate useful information about the average length of time required for certain activities. When you start preparing a budget for an upcoming fundraising campaign, you'll be better prepared to predict the associated labor costs. This information can also help you allocate your staffing budget across different departments.
Aggregate timesheet data has immense value when reporting information to government agencies or other interested organizations, and keeping detailed and accurate records now can save your nonprofit time in the long run. 
And luckily, gone are the days of trying to manually tabulate timesheets to find this kind of data. With the visualizations and reports available in advanced nonprofit timesheet software like ClickTime, you can export easy-to-read information in a variety of formats.
Time tracking software and strategies allow you to gather key information to support many aspects of your organization. 
With the right data, you can improve your nonprofit's fundraising efforts through stronger planning, donor engagement, and accurate record-keeping.
This article was contributed by Ernest Cheng of ClickTime 

Ernest Cheng is a San Francisco-based marketing professional who focuses on technologies that drive performance. He is currently the Head of Marketing at ClickTime, an award-winning time tracking platform for nonprofits, billable professionals, and growing businesses in over 65 countries.