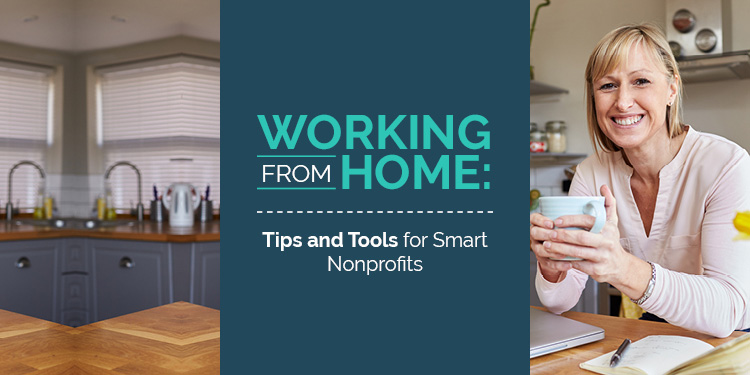 In the past few months, an unprecedented number of individuals have begun working from home within industries all across the board. From multi-million dollar corporations to small businesses and nonprofit organizations, this change, along with many others, has significantly impacted employees throughout the world.
While this certainly is a big adjustment, it doesn't have to be the end of productivity within an organization. For nonprofits in particular, this continued efficacy is essential due to a limited supply of funding and resources to begin with.
That's why we've compiled this guide to help ease the transition for you and your team as you shift to a remote model of work.
Ready to walk through the current shifts in work-from-home tendencies and the best ways to maintain a healthy work environment throughout this disruption? Let's get started!
The Rising Trend of Working from Home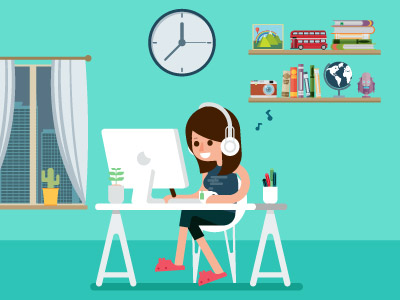 Although we are currently in the midst of a global pandemic and huge shifts in the economic and social environments worldwide, we know that this will not last forever. Due to social distancing and shelter-in-place guidelines, millions of Americans are now working from home. But what will happen to those employees once the crisis settles down?
While some employees may be counting down the days until their offices are re-opened, others are beginning to adapt to the freedom that working from home allows. To many, the pandemic has shown that more positions are able to be handled remotely than previously thought possible.
From the employers' perspective, work-from-home models allow organizations to hire anyone who is right for the job, regardless of physical location. Plus, an increasing percentage of the workforce wants the flexibility to work from their desired location and choose the working hours that fit best into their schedules.
With the right infrastructure in place and a solid foundation of technology, it is possible that remote employees become the norm. That means it's a good idea to familiarize yourself with strategic work-from-home tips both to carry your team through the current COVID-19 crisis and into the unknown future.
Tips for Nonprofits Moving to Work from Home
Whether it's your first week of working from home or you're well-acquainted with the practice, here are six tried-and-true tips for maintaining high levels of productivity in a remote working environment.
1. Change into work clothes every day.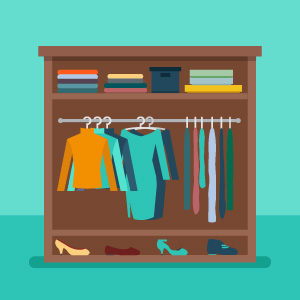 It might be tempting to stay in pajamas or sweatpants all day long. After all, no one will see your fashionable outfit, so what's the point?
However, there are actually several reasons why changing into work-appropriate attire at the start of every day can be a beneficial habit to get into.
For one thing, changing into your professional ensemble can signal to your brain that it's focus time. This is especially crucial when other work-life boundaries have become blurred. Your change of clothes is a clear transition from lounging around to dedicated work time.
Additionally, it can still be a good idea to dress to impress, even if the only one being impressed is yourself! A nice outfit can boost self-confidence and lead to increased motivation for the day ahead.
2. Choose a dedicated workspace.
Even if your work-from-home experience is only a temporary solution, it's a good idea to have a semi-permanent work set-up in your living space. This is where you should keep your computer, files, and other work supplies so that it can all be contained in one place.
Not only will this keep from cluttering the rest of your home, but you can further establish a set of boundaries between work and home life, even if both occur in the same area.
Additionally, you'll be much more productive from a desk and chair than from your couch or bed, and removing any unnecessary distractions is a good way to keep focused on your work.
3. Set a routine and stick to it.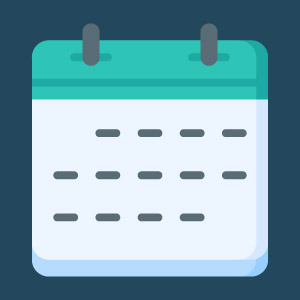 Draw up a schedule concerning when you plan on rising, eating, working, etc. and then try to keep with it as closely as possible.
Life is unpredictable, as we know, so surely there will be times when you end up straying from your daily routine. However, it's a good practice to maintain a schedule as regular as possible for consistency and productivity's sake.
Avoid the temptation of sleeping during the day and working into the wee hours of the night. Instead, try to keep your daily routine as similar to your normal daily plans to maintain a sense of normalcy during a strange time.
4. Make sure you set aside time to exercise or get outside.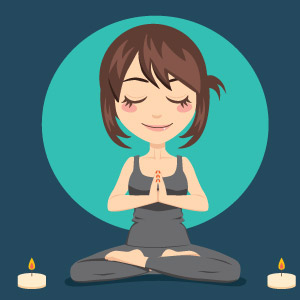 Working from home likely means you'll be spending a lot of time in a compact area. Be sure you still make time to get out and about in any way you can!
Consider implementing an at-home workout routine or taking a daily walk or jog around your neighborhood. Not only is the exercise good for your health, but it gives you an opportunity to wind down after a long day (or get pumped up for a new one!).
Don't let your "me" time fall through the cracks of a disrupted work-life schedule – consider penciling in a blocked out period on your daily schedule!
5. Start doing video calls.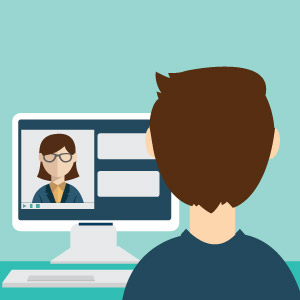 Scheduling video calls is a great way to retain a sense of normalcy from your in-person relationships as they transition to remote versions.
Being able to see the person on the other line adds an extra layer of togetherness, even when separated by large physical distances, that traditional phone calls cannot.
If you're planning on establishing weekly phone check-ups with your newly remote employees or coworkers, consider making them video check-ins instead!
Most nonprofits have begun to adopt live-streaming and other video-based virtual fundraising methods anyway, so video calls should be part of that adjustment.
6. Schedule time for catching up and building relationships.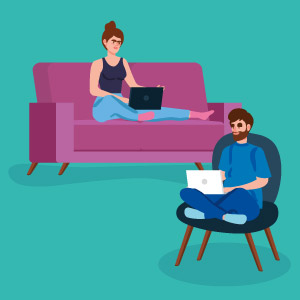 Work calls are going to be important during this abrupt transition to working from home. However, it's also crucial that you set apart time for maintaining your non-work related relationships as well.
After all, social distancing is affecting not only your daily routines when it comes to work, but the ways you relate to family, friends, and even colleagues. Be sure to prioritize your important relationships and spend some time phoning or video-chatting your loved ones.
Even working from home can lead to burn-out when you don't take the time to invest in self-care and a healthy personal lifestyle.
Work-from-Home Productivity Tools
If you want to ensure effective work-from-home practices, it's important to first have the right resources. These are some of our favorite productivity tools to maintain a successful and well-managed workforce in an unprecedented time.
Double the Donation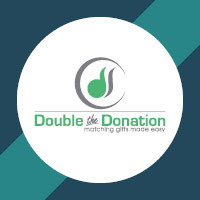 Double the Donation is an easy-to-use fundraising tool that can boost your organization's revenue in no time – all from the comfort of your own home.
By leveraging corporate matching gift programs offered by your donor's employers, you can start receiving two donations for every one solicited! Simply embed a company search tool in your organization's website or donation page, and encourage donors to quickly check their own eligibility and submit a match request.
Effective fundraising strategies are more important now than ever, so if you haven't begun taking advantage of corporate philanthropy, now is the time to do so.
Zoom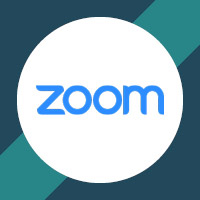 Zoom is a telecommunications platform specializing in virtual meetings, webinars, and video conferences. It's a great way to keep in touch with employees and coworkers that are working from home amid current social distancing requirements.
Whether you're hosting a one-on-one meeting with a colleague or an organization-wide conference with all employees, Zoom allows you to clearly and easily communicate necessary information.
G Suite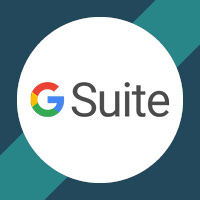 G Suite is Google's suite of cloud-based productivity and collaborative business tools including Gmail and Google Docs, Drive, Calendar, and more.
These programs are among the easiest ways to communicate and collaborate with team members and employees across vast distances.
By utilizing a suite of integrated tools for your organization's daily operations, you can store and retrieve information in seconds and maintain a streamlined management process.
Artisan E-Learning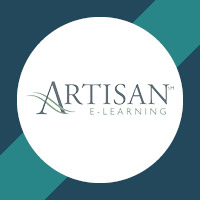 Artisan E-Learning is an education platform that provides award-winning remote learning development tools.
For schools and other educational institutes adjusting to a work- (and learn-) from-home model, this is a great tool to ease the transition.
The Artisan team works with educators to transform traditional learning materials into e-learning resources. By providing an accessible education even from a distance, this program can work to streamline the urgent digitization of schools worldwide.
Astron Solutions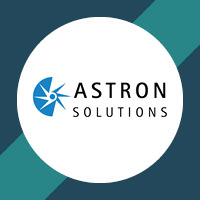 Astron Solutions is an HR consulting and talent management firm that also offers a unique software solution called Flare®.
Flare® is a cloud-based talent management system that makes managing employees remotely a breeze! With ten separate modules to pick and choose from, you get to customize the program to meet your organization's specific needs.
Recognize hard work, administer compensation, evaluate and track employee progress, and more – all with an easy-to-use interface.
ClickTime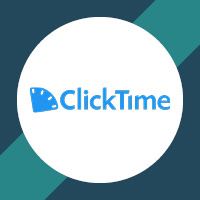 ClickTime is a provider of time-tracking software utilized by industries across the board including nonprofit organizations.
Whether your organization has yet to implement any sort of time-tracking practices, or you're still using spreadsheets or written logs, it might be time to rethink that strategy.
Working from home does offer new waves of freedom for employees, but employers want to be sure that work is still getting done. That's why high-tech, virtual timesheet software is the perfect solution.
Boardable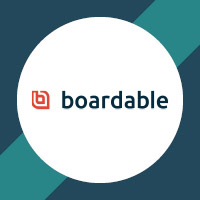 Boardable offers affordable nonprofit board management software that may be crucial in a time like this.
Not only must you retain effective communication with your employees, but your board members as well. Board members likely have a lot on their minds during this time, so it's important that you make their tasks within your organization as seamless as possible.
Host virtual meetings, build detailed agendas, and manage goals and tasks through completion. After all, an effective board is important for an effective organization.
Gusto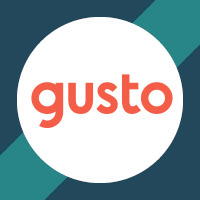 Gusto is a payroll and benefits management service that works directly with small businesses and organizations to manage employee relations to keep your team happy and healthy.
Through automatic payroll and time-management tools, you can make sure your employees are being fairly compensated for the hard work and value they bring to the organization.
By making use of these productivity tools and others like them, your nonprofit can build a solid foundation for employees and management alike.
The Future of the Nonprofit Workforce
Although the future is unknown, there is a certain stability holding the nonprofit industry in place. Containing the third largest workforce in America, nonprofits nationally employ almost 12 million individuals.
A study of previous nonprofit employment trends has shown a continuous growth in the nonprofit workforce even throughout past recessionary periods. This is largely because even in the midst of a social, medical, and economic crisis, constituents maintain a high demand of the services offered by nonprofits everywhere.
The nonprofit sector will survive. As to whether nonprofit employees will continue working from home or begin returning to their offices any time soon – only time will tell. However, boosting productivity and efficiency in the meantime is never a bad idea.

---
Wrapping Up
Throughout the entire pandemic, one of the most important things to keep in mind is the power of a positive attitude. Although there are sure to be bumps in the road here and there, with the right tips and tools in your pocket, your organization can continue to thrive during this time and into the distant future.
For more information on maintaining a successful nonprofit organization, check out the following resources: