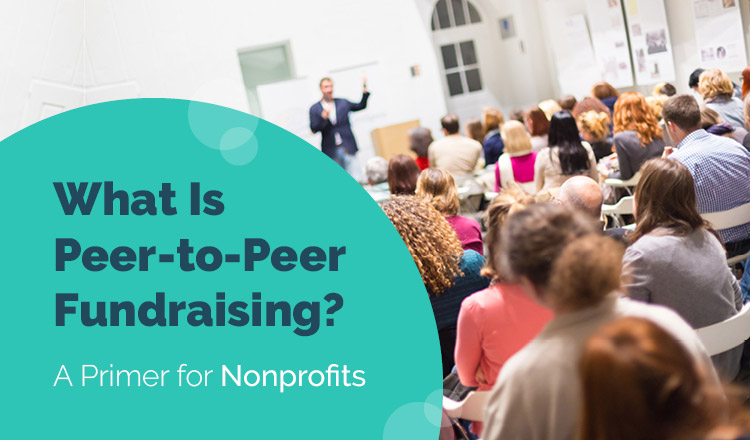 Thinking of ways to expand your base of support, reach new donors, and raise more money? Peer-to-peer fundraising is the answer.
It's quickly become one of the most popular fundraising styles for organizations of all sizes, and for good reason!
Peer-to-peer fundraising campaigns are highly engaging for participants, and they're great for boosting the online visibility of your cause. They make great warm-ups for major events but also work just as well as standalone online campaigns.
So, what is peer-to-peer fundraising?
Peer-to-peer fundraising is an online fundraising method that relies on your supporters to solicit donations for you.
With audiences more digitally connected than ever, this technique has become an incredibly effective way to raise more money for your mission and reach new supporters both online and in your community.
How does it work?
Here's the basic process:
Your volunteers each create their own fundraising page or a team page via your peer-to-peer fundraising software or platform.
They share their page online and promote it to their respective networks of friends, family, and neighbors.
Your nonprofit provides coaching, support, and additional opportunities for your volunteers to get potential donors excited about the campaign.
When the campaign ends, you've raised more money for your cause and significantly expanded your online audience.
This fundraising style is extremely flexible. Your organization can fit peer-to-peer fundraising into a broader campaign that culminates in an event, or you can offer year-round peer-to-peer fundraising capabilities for supporters to create their own DIY-style campaign.
Let's walk through a few key topics to help get you started. Here's what we'll cover:
Use the list above to jump ahead to a particular section, or just follow along from the top.
Peer-to-peer fundraising campaigns are raising more money per participant than ever before, so it pays to do your research, invest in the right tools, and develop smart campaign strategies!

Why Peer-to-Peer Fundraising Works
Peer-to-peer fundraising has very quickly become a reliable technique to raise money for nonprofits, but it took a while to get there. The idea of a decentralized, social model of fundraising was very different from the direct-to-donor style that organizations relied on prior to the rise of social media.
Today, peer-to-peer fundraising offers some major benefits for organizations of all sizes:

Benefits of Peer-to-Peer Fundraising
It reliably raises more money than direct-to-donor fundraising.
It reaches a broader base of potential supporters via social media and email.
It facilitates deeper donor engagement by offering multiple ways for supporters to get involved.
It's a flexible fundraising style that can be adapted to multiple types of campaigns and timeframes.
It's easy to get set up with peer-to-peer software to begin planning and hosting a campaign.
Here's how Paul Young, former Director of Digital at Charity: Water, describes the value of peer-to-peer fundraising:
The majority of charity marketing uses a direct-marketing model acquiring monthly givers. The goal is to convert a user into a direct donation, and ideally a monthly subscription. At charity: water, we focus on acquiring fundraisers because it is so much more valuable.

While our average donation size online is similar to most charities I have benchmarked, our average fundraising campaign is worth many times more. But even more importantly, every fundraising campaign brings in, on average, 13 new donors.
That kind of growth in your donor base and online audience is a powerful way to expand your reach, amplifying the impact of every subsequent campaign you host.
But why does peer-to-peer fundraising resonate so well with online supporters? Social proof.

Peer-to-Peer Fundraising and Social Proof
Peer-to-peer fundraising is powered through social proof. Think of social proof as direct, personal word-of-mouth delivered online. When a friend or colleague supports a cause, it's worth your attention.
Social proof is one of the leading motivators for donors to peer-to-peer fundraising campaigns. In the OneCause Social Donor Study, 55% of first-time donors reported that they gave because they wanted to support their friend who was promoting the campaign.
Our personal connections and desire to help our loved ones are powerful forces when combined with philanthropic missions! This is the real power behind peer-to-peer fundraising. Great software, strategies, and marketing are effective for boosting your campaign — just don't forget that human emotions are what's driving all of that valuable fundraising and engagement.

How to Set Up a Peer-to-Peer Fundraising Campaign
These are the core steps you'll need to follow to set up your first peer-to-peer fundraising campaign: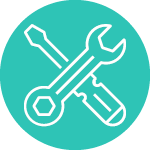 Step 1: Select your tools.
If you've never conducted a peer-to-peer fundraising campaign before, you'll need to invest in a software solution or online platform that provides all the features you think you'll need.
There are a lot of different options available today, so to help cut through the clutter, we've selected a few top picks below.
Step 2: Determine what type of campaign you want to host.
As mentioned above, this fundraising model is flexible. It can be adapted to a variety of campaign styles. There are two main types of peer-to-peer fundraising campaigns:
Event-based. These one-time campaigns require strategy and planning, and they typically take place over several months. You'll help train your volunteers, create marketing materials, and host a grand finale event for your community and participants. Peer-to-peer walkathons and 5Ks are popular examples.
Rolling or DIY-Style. These are simpler peer-to-peer fundraising campaigns that your supporters can create and conduct on their own. You'll need peer-to-peer fundraising software that can be fully implemented into your website. One popular example of this style is when you see someone promoting a fundraiser online for their birthday.
Think about what type of campaign you'd like to conduct first. Ideally, your peer-to-peer software will support both types of campaigns, but reviewing your immediate fundraising priorities can help guide the buying decision more generally.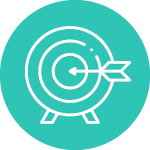 Step 3: Define your fundraising goals.
What does your peer-to-peer fundraising campaign need to accomplish? As with planning any fundraising campaign, it's important to have a clear picture of your goals before diving in headfirst.
Your ultimate goal might be to raise a certain amount in donations, acquire a specific of new donors, or simply to increase online engagement as much as possible to drive more attendance at the grand finale event.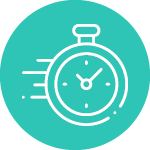 Step 4: Develop a timeline and digital materials for the campaign.
If you're planning an event-based campaign, set specific start and end dates, plus staggered check-in times to review the campaign's performance and adjust your strategies.
For any type of peer-to-peer fundraising campaign, you should also take the time now to develop its digital materials. This includes designing the main campaign page itself, plus configuring the customization options that will be open to your volunteers on their own pages. For event-based campaigns, remember to set up and direct users to easy registration tools, too.
Develop a multichannel digital marketing plan to help ensure your whole community knows how to get involved.
Step 5: Recruit and train your volunteers.
For event-based campaigns, make sure to include some extra time in the beginning to recruit and train your core group of volunteer fundraisers.
They need to understand the ins and outs of your peer-to-peer fundraising software. They'll also need your support to help keep up the momentum, so incorporate some gamification techniques, engagement opportunities, and unique challenges throughout the campaign.
For rolling-style campaigns, take the opportunity before launching the tool to review your website. Do you have clear instructions for supporters to use it? Include a way for them to get in touch if they have questions, too.
Once you invest the time, effort, and resources in hosting your first peer-to-peer fundraising campaign, you'll benefit from a strong peer-to-peer infrastructure. It'll become easier over time to launch and refine your campaigns as you learn more about what best engages your online community.

Top Peer-to-Peer Fundraising Software Providers
Now, let's briefly walk through a few of our favorite peer-to-peer fundraising software providers. These picks span a range of functions and price ranges, but they all provide powerful features that can support your campaigns:

| Peer-to-Peer Fundraising Software Provider | This software is best for: |
| --- | --- |
| Salsa Labs | Comprehensive peer-to-peer support |
| OneCause | Stylish peer-to-peer fundrasing suite |
| Soapbox Engage | Nonprofits that use Salesforce |
| Fundly | Individuals and small organizations |
| Qgiv | User-friendly peer-to-peer fundraising |
To learn more about each entry plus some extras, check out our full reviews of the Top 10+ Peer-to-Peer Fundraising Platforms.
---
Peer-to-peer fundraising is a major force in the nonprofit world today, and for good reason!
If you're ready to get started planning your next (or first) peer-to-peer fundraising campaign, start by reviewing your software options and setting some goals. You'll be reaching new supporters in no time.
Be sure to continue your research with a few additional resources, too: