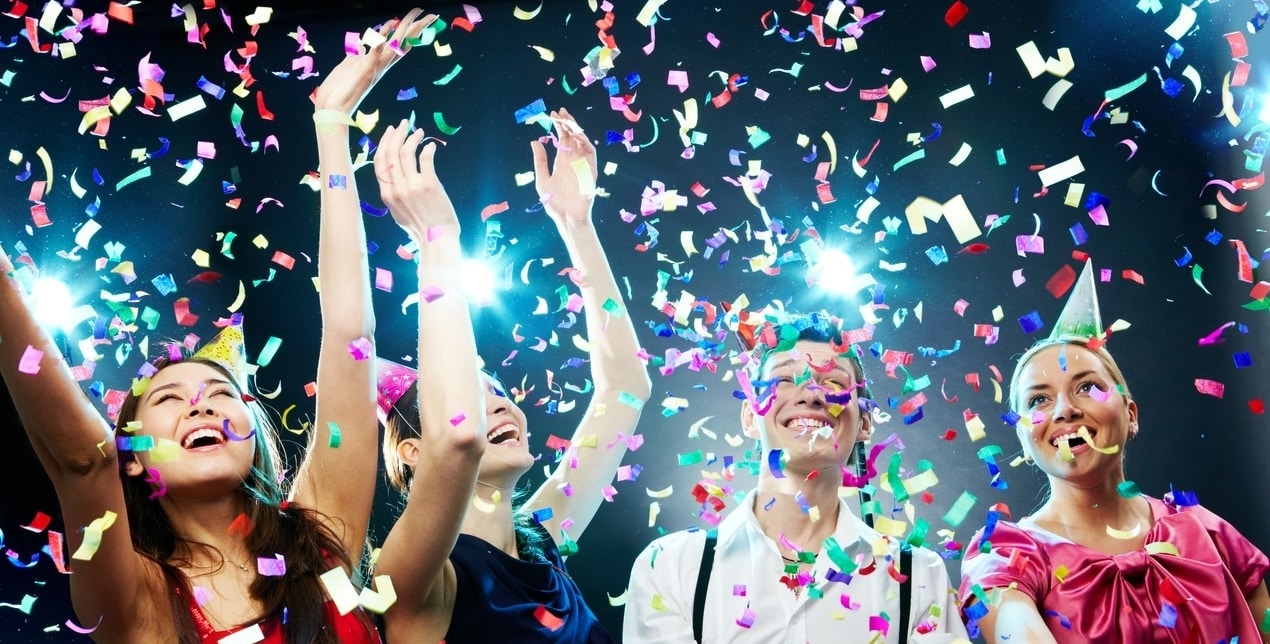 Whether it's a community 5K, an award luncheon for volunteers, or a hybrid gala just for donors, it's clear that nonprofits thrive on events. Carefully-planned events are what bring your community together on behalf of your cause, boosting enthusiasm for your work and empowering you to connect with supporters old and new. Events are also a critical element of your organization's fundraising strategy.
However, some nonprofit leaders and event planners can get so caught up in the details of planning a big event —  venues, entertainment, menus, decorations, dress codes, and more — that they can overlook the importance of creating excitement in anticipation of the event.
Cultivating excitement amongst your supporters ahead of an event is a critical part of the planning process. It's not enough to pass out some colorful posters and hope they do the trick. In reality, it takes some strategizing to get your supporters counting down the days to your next event. In this post, we'll give you five actionable tips for building this excitement:
Pulling off a successful nonprofit event is no small feat, and the more enthusiasm and excitement your supporters bring with them on your big day, the better. Plus, taking deliberate steps to build the hype around your event will pay dividends as you strengthen your relationship with your community and pull in funds that help you move your mission forward. Let's get the party started!
1. Add an element of exclusivity.
Your supporters might be watching the next Academy Awards in their pajamas instead of walking the red carpet, but that doesn't mean they don't like to feel like superstars! By adding an exclusive element to your upcoming event, you can make your donors, volunteers, and community members feel special, like they're part of a meaningful club. Plus, you might even get more people to register for your event once they perceive certain activities or experiences as more special than they first thought.
Try out these ideas to make people more curious about your event by casting it as the next exclusive party that everyone will want to attend:
Offer discounted event registration for email newsletter subscribers or social media followers. Just as you're more inclined to buy an extra carton of orange juice at the grocery store when you see it's on sale, your supporters will be more likely to register for an upcoming event and spread the word if you offer an exclusive discount.
Gift swag to the first registrants. Everyone loves getting free stuff. You might, for example, offer free branded race t-shirts or water bottles to the first few people to register for your walk-a-thon. This will make other people excited to register early to try to get their own free stuff. You could also offer things like extra drink tickets or an exclusive meet-and-greet with the event speaker or performer.
Offer prizes for the first people to share event information on social media. Social media can spread the word about your event like wildfire. Mobilize your supporters by incentivizing sharing. For example, try offering a prize drawing or gift card to the first few social media users who share event information.
Everyone likes the feeling of being part of an exclusive group. This is why making elements of your event promotion exclusive can help galvanize and excite your supporters ahead of time.
Remember, when deciding what to make exclusive, consider what you know about your supporters. For example, if you know your supporters love the singer you've booked for your gala, you might want to offer free backstage passes to the first few people who buy tickets.
2. Frame your event as an opportunity to make an impact.
Food, music, and streamers are all elements of a party, but a clear purpose is what makes a party into a meaningful and memorable nonprofit event. After all, the people who register for your event don't just want to have a good time. They also want to make a difference.
If you can demonstrate how attending your event will contribute to positive change, your supporters will be much more inclined to buy a ticket, encourage friends to come, and arrive on the big day ready to mix and mingle with others who want to see your organization succeed. Here are some ways you can root your event in your work:
State your purpose on your promotional materials. There's no need to beat around the bush. If your event is geared toward raising money to provide cleft palate surgery to kids in developing nations, say so. This will remind your supporters why they connect with your work and make them want to participate in your event.
Illustrate what registration fees are going toward. What are supporters contributing to when they buy a ticket to your bowling tournament or masquerade ball? Make it clear on your registration form that tickets and associated fees are going toward your mission. You can make this even more meaningful by sharing pictures of beneficiaries who your organization will help thanks to event attendees.
Offer additional ways to give. At the end of the day, attending a nonprofit event is really about giving back. You can provide your supporters with additional giving opportunities on your registration form. For example, you might include a matching gift tool on your payment page or offer registrants the opportunity to opt in to your monthly giving program when they check out. You could also offer more event-specific donation methods, like having the option to sponsor a table at your gala or pay to request a song from the band.
The people who want to attend your nonprofit's events are ready to have a good time and to help you move your mission forward. Make sure you show them that your event is important to your overall cause and give them the chance to do more to give back.
3. Invite well-known VIPs to promote your event and attend.
Star power can definitely help boost your supporters' excitement before an event. And while booking Beyoncé might not be possible, there are plenty of pillars in your local community whose involvement can add to the prestige of your event and help you pull in more registrants. All it takes is a thoughtful invitation that emphasizes how their participation can help them connect with the community and give back.
Wondering who you should reach out to? Try inviting:
Local celebrities: Does your community have a current or former sports star, reality TV show contestant, social media influencer, or politician who might be interested in getting involved with your cause? Reach out to them and ask them to attend. You could even give them a special role, like emcee or auctioneer.
Major donors: According to Donorly's guide to prospect research, major donors are the people in your nonprofit community who not only have the wealth to give to your cause, but who also have a deep love for your work. These donors want to do more than just write checks, so invite them to your events and encourage them to extend the invitation to their colleagues, family, and friends.
Long-time volunteers: Perhaps your community is aware of an individual that has been volunteering their time and talents to your organization for years. Invite these individuals to participate in your event. You could even scope out some time in the schedule for them to talk about the importance of volunteering and encourage your attendees to sign up!
Local business owners: People get excited to see the shop and restaurant owners they know and love contributing to the community. Connect with local business owners to help you promote your event by putting posters in their windows or passing out save-the-dates at their cash registers. Their attendance at your event will make the community feel more connected and also help them bring in more business!
To get these community members participating in your event, invite them to promote your event within their personal and professional networks. You might provide them with customized event flyers, a registration discount code for their social media followers, or spruce up their invitation by including a gift basket or branded swag. They will be instrumental in getting people to look forward to your big day!
4. Build hype by revealing event information incrementally.
Another excellent way to build anticipation surrounding your next event is to deliver information about your event slowly. Don't give all the details away at once! Instead, reveal information a bit at a time, encouraging your supporters to keep checking your social media profiles or your website to learn more about your event each day. This is not only a great way to make people more curious about your event, but also to get them engaging with your nonprofit online. 
Here's an example of how this might work. Say your nonprofit hosts a big gala each year that has become a tradition in your local community. You might first tease information about the theme for the gala, posting a video on social media of staff members wearing three different themed outfits. Then, you could encourage interaction in the comments, asking your supporters to guess the theme out of the three options. Once you reveal the theme, you could also incrementally share information about the venue, entertainment, as well as raffle and auction items.
This strategy of sharing information slowly can be a lot of fun, but make sure you use it sparingly! Withholding too much information or assuming that guests are interested in mundane details like the color of your napkins may, in the end, work against you instead of for you.
5. Share memories of past events on social media
Nonprofit events are so much fun because they bring people together and help you make memories with those who champion your cause. Get your supporters excited about your events by sharing memories of past events on your social media profiles.
To do so, you could share any of the following:
Pictures: Pictures are a great tool for getting your supporters to say, "Remember when…" or "I loved that last year, we were able to…" Share pictures from your last thrift swap, car wash, or community dance to create a visual reminder of what your work is all about and how much fun it is to be involved with your mission.
Videos: Videos can infuse a memory with emotion and get people to act. For example, a video of a ribbon-cutting ceremony at your facility that includes emotional music can make a special impression on a supporter who was there to see it happen in person, encouraging them to register for your event and invite their friends.
Beneficiary Stories: If you want your memory-sharing efforts to focus solely on your organization's purpose, try sharing the stories of beneficiaries that your supporters were able to help by participating in a previous event. Maybe their registration fee went toward supplying books to an underfunded school or the hygiene kits they helped assemble went to a refugee camp in need.
To make this virtual reminiscing extra effective, include links to your online event registration page and donation form in each of your posts. Then, your supporters can take action when your nonprofit's upcoming event is top of mind.
---
Hosting exciting and meaningful events is an integral part of your nonprofit's work. Events bring your community together over a shared determination to further your cause, and they can be a lot of fun!
As you work on building excitement around your future events, examine how event planning and execution fit into your nonprofit's overall strategy. It may be helpful to work with a fundraising consultant to learn how events factor in. Check out Donorly's guide to hiring a fundraising consultant to kickstart this process. Good luck!