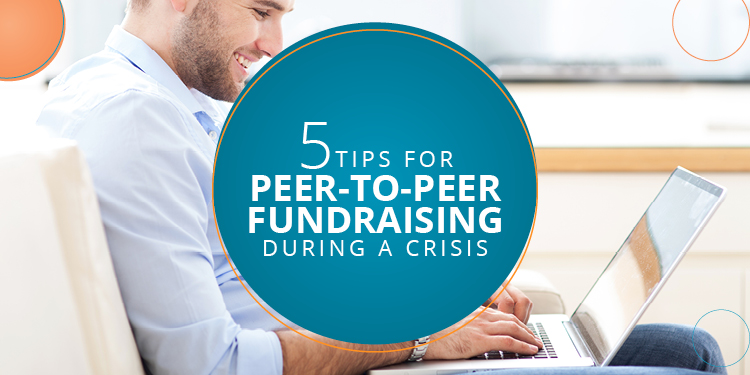 2020 has been chaotic for nonprofit professionals in all roles, but it has posed especially unique challenges to individuals planning peer-to-peer (P2P) fundraising events.
Many P2P fundraisers collect pledge donations that correspond with an in-person finale event like a run or walk. But in order to adhere to CDC guidance advising against crowds, these large-scale events have been unable to proceed as planned. 
Thanks to rapidly advancing technology, organizers have been able to pivot events to the digital sphere instead of canceling their in-person events. 
To effectively adapt your P2P fundraising strategy for a crisis, your organization must act strategically and empathetically to develop a plan that makes sense for the current climate —without losing energy and motivation from your supporters.
At SalsaLabs, we're passionate about helping nonprofits engage their communities and empower their strongest advocates to generate campaign support. In recent months, we've seen how the right strategies can still lead to success for your P2P fundraising efforts, so we've assembled some of those best practices to help nonprofits learn from other experiences in the field.
Salsa's recommended peer-to-peer fundraising best practices in the midst of a crisis are:
Understanding and empowering your participants

Providing useful and effective tech tools

Maintaining accurate and up-to-date communications

Holding virtual events to maintain momentum

Staying flexible and adapting when needed
Even if supporters can't gather in-person in the name of your mission, they can still be mobilized to spread awareness, acquire new supporters, and raise funds on behalf of your mission.

1. Understanding and empowering your participants.
A key component of a successful peer-to-peer fundraiser is an accurate understanding of your supporters and their networks. During a crisis, you should take extra time to assess the needs and motivations of your community.
Look to your donor management software to assess supporter data. Supporter information will help you decide on important campaign elements, like the fundraising goal, the duration and type of campaign (rolling or time-based), and even the theme.
Consider the age, location, and tech-savviness of your community. P2P fundraisers are a great way to harness the power of Gen Z and Millennial giving, but supporters of all ages can participate in or donate to this kind of campaign if they have the right tools.
It's always wise to customize outreach based on supporter data, and that becomes even more critical when planning a P2P campaign. You should solicit participation with emotion-provoking content that aligns with supporter priorities and interests.
Encourage your supporters to reflect on why they care about your organization, what your mission means to them personally, and how they have made a difference. By tailoring your efforts to entice your dedicated supporters, they will be even more likely to commit to a P2P campaign and fundraise on your behalf.
Once your supporters are on board to participate in your P2P campaign, your organization should support them. Fundraising is intimidating for many, especially individuals who have never done it before! Provide learning opportunities like virtual training sessions, online coaching, and template resources to empower supporters and maximize the campaign.
2. Providing useful and effective tech tools.
In the COVID-19 era, it's more critical than ever to establish a strong tech foundation for your P2P fundraiser. Your participants need a powerful platform they can depend on to drive their efforts.
A comprehensive peer-to-peer fundraising platform will have a centralized campaign dashboard that your organization can keep an eye on during the campaign itself. This will help you track important metrics regarding your progress towards your goals.
Plus, many P2P platforms also allow for gamification features to fuel good-natured competition between fundraising individuals and teams. Especially in a crisis, fun elements like badges and leaderboards can create a more positive and enjoyable experience for participants.
Here are a few considerations you'll want to keep in mind when choosing a platform to add to your fundraising toolkit:
Is it simple to set up? Your P2P fundraising software should be both intuitive and flexible. It should be easy to launch both the overall campaign and individual fundraising pages. Look for a platform that allows for a deep level of configuration to fit your nonprofit's specific needs.
Is it user-friendly for both fundraisers and donors? The software should be intuitive to use from start to finish. Participants should easily create and customize individual pages for DIY fundraisers, "a-thon"-style events, and more. With the right software, donors can choose from a variety of gift options including memorial gifts, in-kind contributions, matching gifts, stock donations, recurring gifts, and more.
Does it offer analytics? Your P2P software should include reporting options for vital fundraising metrics. Determine whether the system can track data from individual participants and teams. You'll also want analytics on the fundraiser itself to see where your page views and conversions come from. This will help you adjust your marketing strategy and maximize awareness of your campaign.
Can it integrate with other systems you already have in place? You'll want to choose a P2P fundraising software solution that connects seamlessly with your existing technology, specifically that which stores fundraising data for the future. You'll want to sync donor activity with your CRM so all your engagement data is accessible in a centralized location. It's likely your supporters will bring new people to your organization who are not currently part of your marketing efforts, and your system should automatically add their information as they participate in the P2P event.
Investing in full-featured software will help your participants—and your organization—get the most success out of your P2P fundraiser.

3. Maintaining accurate and up-to-date communications.
In the midst of a crisis, it can seem like the only certainty is uncertainty. You don't want to frustrate your participants even more by going radio silent or providing inaccurate information.
To keep all participants connected and reassured, you should develop an effective communication strategy that is:
Timely. During a crisis, plans can change quickly. When you have to make decisions that impact your participants, like pivoting an in-person event to an online platform, convey all necessary information to supporters as soon as possible—without being overzealous. Communicating changes prematurely can sometimes lead to additional challenges and chaos down the line, so double check that everything is finalized before making an announcement.
Consistent. Be sure your communication is consistent across all platforms—campaign emails, fundraising pages, and social media content should all have a unified message and voice. Plus, maintaining consistent communications helps supporters feel reassured that you're responding to the crisis appropriately.
Supportive. Make sure your participants understand how much you appreciate their efforts. Provide them with everything they might need to effectively leverage their networks and generate funds, including graphics, testimonials, sample social media and email templates, and of course, powerful software. Then, be sure to send thank-you messages and updates about your projects so that your generous supporters understand the impact they've made toward your mission.
Targeted. Segment your participants based on a variety of factors to tailor your communications during the fundraiser. For example, you may want to send a specific coaching message to participants who are close to hitting a particular goal.
One of the most common mistakes made with peer-to-peer fundraising is a lack of centralized information and a communication strategy. Be sure to stay in touch with your participants throughout the campaign with reminders, pep talks, resources, and plenty of thank-yous.

4. Holding virtual events to maintain momentum.
In recent months, nonprofits have adapted all kinds of events to virtual settings—conferences, auctions, community events like craft nights, galas…the list goes on.
P2P fundraising events can also be executed in a remote setting. Peer-to-peer fundraisers are an excellent way to spread the word about your event while raising funds for your campaign. If you're hosting an annual campaign that has a longstanding tradition of incorporating a high-energy culminating event, you don't want to lose momentum by canceling completely.
For example, you can still build excitement to lead up to a fun-filled event like a walk-a-thon fundraiser. Just like with an in-person race, your participants can gather pledges from donors for each mile they run—but then the race occurs independently. Runners can log miles through fitness tracking apps like Fitbit or Apple Activity. This keeps participants safe while still creating a connected experience.
But you aren't just limited to a virtual run. You can hold other engaging online P2P events including:
Other virtual races like bike races, hikes, and walks
Virtual trivia competitions
Dance-a-thons
Virtual talent shows
Virtual events give your fundraiser participants something to look forward to and work towards. And according to DNL OmniMedia, virtual P2P events have the additional benefits of being more accessible and less expensive than their in-person counterparts. This means that when they're well-planned, virtual events may have a higher return on investment for your organization and potentially allow for more participants

5. Staying flexible and adapting when needed.
With so much uncertainty this year, the only thing you can really plan for is that your plans will likely change once or twice before the event. Make sure your peer-to-peer fundraiser is flexible enough to pivot if the situation requires it.
If you're planning for an online event, you won't need to worry about any potential changes in social distancing guidelines, but you should still keep an eye on both national and local developments in the crisis. You'll want to make sure your campaign messaging and fundraising strategies are sensitive to the evolving needs of your supporters.
Even once your peer-to-peer campaign is underway, you may need to make adjustments based on the current circumstances. For instance, if the economic downturn is impacting donations more than you anticipated, you may need to develop new strategies to reach a wider audience, extend your campaign timeline, or find other ways to get individuals more involved.
By following the tips outlined throughout this article, your P2P campaign will be well-equipped to adapt if necessary. Powerful peer-to-peer fundraising software and strong communications strategies will enable you and your participants to successfully handle anything the crisis may throw at you.
The pandemic has impacted every aspect of nonprofit fundraising, and it's not over yet. According to a survey by the Peer to Peer professional forum, 75% of P2P fundraisers expect COVID-19 to negatively impact P2P revenues this year.
With this list of tips, you can help your organization to weather the crisis and continue to run successful P2P campaigns.
__________________________________________________________________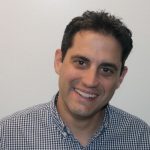 Guest Author: Gerard Tonti, Senior Creative Developer of SalsaLabs
Gerard Tonti is the Senior Creative Developer at Salsa Labs, the premier fundraising software company for growth-focused nonprofits. Gerard's marketing focus on content creation, conversion optimization and modern marketing technology helps him coach nonprofit development teams on digital fundraising best practices.