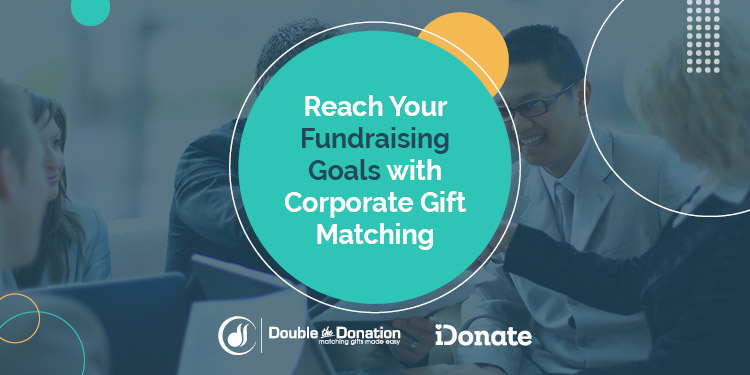 If you operate a nonprofit organization, you know just how much fundraising matters. You rely on funds from your donors to do important work and fulfill your organization's mission to create positive change in your communities. And your supporters believe in your mission—that's why they donate! 
It goes without saying that donors are always looking to deepen their impact on the nonprofits they support. So what if we told you that you could help your donors double or even triple their contributions to your organization without spending more of their own fundraising dollars? That's the magic of corporate gift matching, made possible by an integration powered by iDonate and 360MatchPro by Double the Donation. 
The teams at iDonate and Double the Donation encourage your nonprofit to take advantage of corporate social responsibility: companies putting effort into making the world a better place through different forms of philanthropy, including corporate gift matching. In recent years, corporate giving has raised around $20.77 billion for charitable causes, and you can claim part of those funds for your organization using iDonate and 360MatchPro.
The process is easy. Not only will you be able to implement the 360MatchPro tool into your iDonate page with no hassle, but donors will also be able to start the gift matching process with a quick search and the click of a button! It makes increasing your fundraising revenue easy for everyone involved: companies, individual donors, and you! Let's see how it works.

Inform Your Donors of Gift Matching Opportunities
When supporters make a contribution on your donation page, they'll be able to search for their employer in the 360MatchPro company name search bar to see if they are eligible for gift matching. With over 18 million individuals working for companies that offer gift matching programs, your donor is likely to find that they are eligible.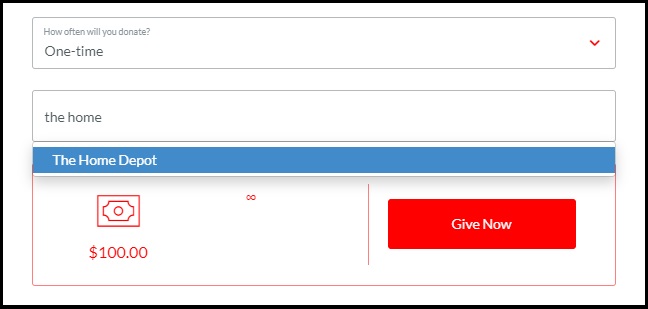 After confirming eligibility, the 360MatchPro tool provides donors with key information about their employer's gift matching program policies via follow up communications. This helps inform donors about the gift matching opportunities available to them and help your nonprofit claim funds companies set aside specifically for organizations like yours! 
Every company's gift matching program is different, so providing your supporters with a simple and clean way to view their donation eligibility, match amounts, and other information helps make the gift matching process easier for everyone. Since the iDonate and 360MatchPro integration compiles all this information automatically, it saves you the trouble and enables donors to move forward with the gift matching process.

Since donors are in charge of filling out their employer's gift matching application forms, it's crucial that you remind them to complete their matching gift request so you can see that increase in fundraising revenue. Only 7% of donors at companies with matching gift programs actually submit a matching gift request, so keeping up with your donors to make sure they follow through can make all the difference in your fundraising efforts. Luckily, the iDonate and 360MatchPro integration offers solutions to help you move the gift matching process forward.
You already send your donors confirmation emails, so why not supplement those emails with 360MatchPro automated emails and encourage supporters to move forward with the gift matching application process? Providing your supporters with multiple opportunities to access their employer's gift matching application form means they're more likely to go ahead and submit.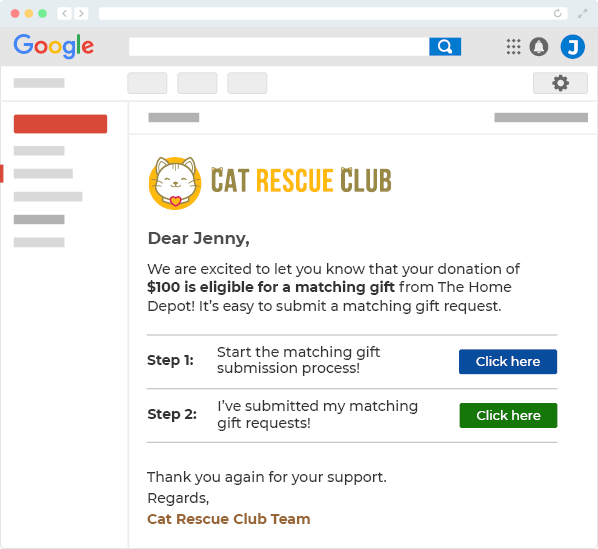 Emailing your supporters after they make an initial donation reminds them that they are eligible to help their impact for your organization go further. And since $4-$7 billion in matching gift revenue gets left on the table each year, you want to make sure your message gets across! The customizable and automated offered through the integration does that work for you, and creates yet another point of contact between you and your eligible donors.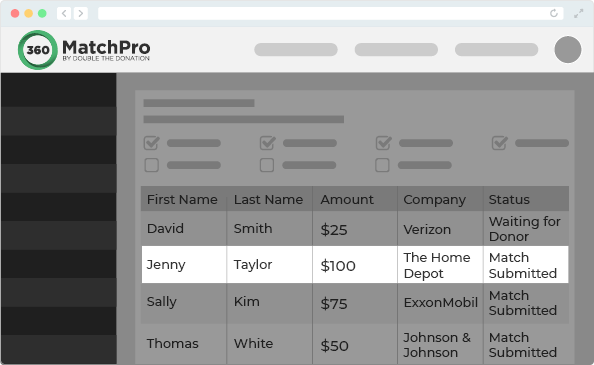 iDonate and 360MatchPro by Double the Donation help you keep tabs on your eligible donors and their progress to gift matching by providing you with information about their donation amount, contact information, employer and email status. Having everything in one place helps you stay organized and efficient so you can focus on keeping those gift matches coming! 

Work Together to Reach Your Fundraising Goals
Corporate gift matching takes teamwork, and your organization can only benefit from more donors, more funds, and more teammates working together to help you reach your potential as a nonprofit. With iDonate and 360MatchPro by your side, you can make it easier for you to work with your donors and their employers to optimize your fundraising.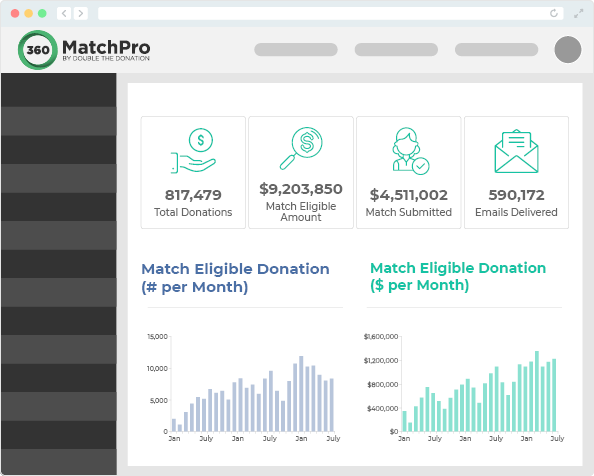 Fundraising is paramount for nonprofit organizations, and you could just be getting started! Corporate philanthropy can have an incredible impact on your nonprofit if you know how to take advantage of the resources available to you. The iDonate platform offers a simple, centralized, and secure way for your nonprofit to drive donations, and the 360MatchPro plugin follow suit with the following features:
Automated email capabilities to contact your donors based on your organization's needs

Identification tools to help your donors understand their matching gift eligibility through a plethora of identification methods that are easy to integrate into your donation process

Easily customizable emails and confirmation pages to keep your branding consistent and trustworthy

Firewall protection, two-factor login, data encryption, and employee login-tracking to keep your donation operations secure
Companies want to be positive influencers on their communities, and donors want to see your organization thrive. iDonate and 360MatchPro by Double the Donation want to bridge the gap between you and the people who want to help you! 
If you want more information on how to move forward with corporate gift matching using the tools shared with you today, visit the 360MatchPro website to get started. The future of fundraising is waiting for you!
---
Here are some more resources on fundraising strategy and getting started with gift matching: