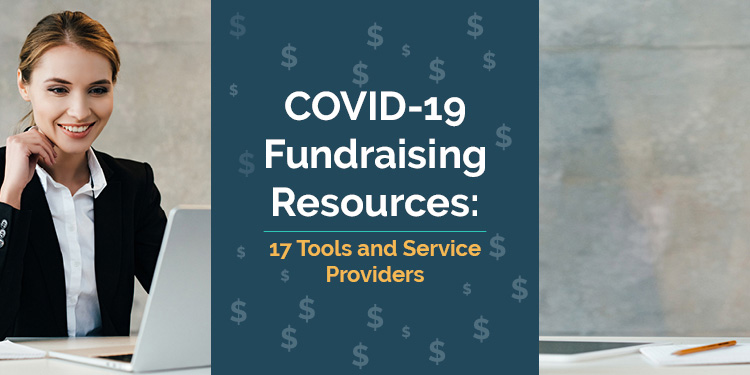 Coronavirus has thrown the world for a loop. Nonprofit organizations have been hit especially hard as they find that their fundraising efforts are less lucrative and their programming needs to be re-worked to adhere to social distancing guidelines. 
Essentially, nonprofits have needed to rework every strategy in their 2020 playbook. This has lead to much confusion and many scrambling organizations. Everyone is asking questions about how to best handle the virus and what resources are available for nonprofits to craft new strategies for engaging donors. 
In this guide, we'll review the resources that nonprofits are using to help get them through these difficult times. But first, we'll cover some of the frequently asked questions that organizations are encountering as they re-strategize to account for the societal and economic changes that have accompanied COVID19. 
FAQs: COVID-19 Strategy Adjustments
Should my nonprofit pause fundraising? 
No. Nonprofits should not outright pause their fundraising efforts. While we know you don't want to be intrusive on the lives of your donors, you never know if your supporters will be able and willing to give or not until you ask. 
You'll need to change your fundraising strategy slightly, however. Be sure to prioritize the well-being of your nonprofit supporters before the fundraising needs of your nonprofit. You may also consider lowering your fundraising asks slightly to account for the economic downturn. 
When should my nonprofit re-open the doors? 
We recommend that your nonprofit pay attention to the guidelines set by the CDC and WHO in order to determine when it's the right time to open the doors, allowing for various in-person programs to recommence. 
When you do re-open, be sure to take additional precautions to ensure the safety of your staff members, volunteers, and constituents. Resources like masks, gloves, and sanitation stations can go a long way to show everyone that you're handling the pandemic responsibly. 
How should my budget change during these tough times? 
Your organization may find itself facing difficult economic challenges now and over the coming weeks and months. Cutting discretionary spending is the first step to ensuring your nonprofit has the resources it needs to effectively continue advancing toward your mission. 
Be sure you're also taking advantage of programs offered by the government in order to take some of the pressure off of your finances. Stay on top of developments at the federal and state levels as the public health and economic situations continue to evolve.
How can software help my nonprofit during these tough times? 
Nonprofit software solutions help nonprofits to streamline their fundraising efforts, manage their fundraising calendars, manage important metrics, and organize data so that you can craft your new strategy according to your needs. This is true for virtual fundraising and traditional fundraising alike.
Investing in the right software now can also help your new strategy reach its fullest potential. This takes your resources further and ensures you're getting the most out of your manpower and finances. A feat especially difficult during challenging times such as these. 
We will cover the various types of nonprofit software solutions available to help your organization succeed during COVID-19. These resources will fall under the following categories: 
Feel free to use the above navigation to jump to the section of COVID-19 fundraising software that will most benefit your specific strategy. Or, you can read along with us from the beginning. Let's get started. 

Virtual Fundraising Software
With social distancing regulations and everything moving virtual, it's more important than ever to have effective fundraising software that will also fit into your virtual fundraising strategy during the COVID-19 pandemic. 
Virtual fundraising software offers resources that your organization needs to get off the ground running with online fundraising campaigns in which people can participate from their homes. 
From online donation pages to peer-to-peer fundraising campaigns, your organization should have the freedom, ability, and flexibility to raise funds from your supporters no matter where they are. Be sure that no matter the solution you choose, you can implement some donation page best practices such as: 
Customizing the page to match your brand.

You should have the ability to change the colors, fonts, logos, and images on your donation page so that they match the rest of your website. If it doesn't match, you risk your supporters mistrusting the donation page, believing that they've been funneled to a third-party website, and ultimately abandoning the donation form without contributing to the cause. 

Including suggested giving amounts.

Suggested giving amounts provide a reference point for your supporters about what's an appropriate amount to give to a particular cause. If they're considering donating $10, but see the lowest suggested giving amount is $25, that individual is more likely to increase their contribution. Providing suggested giving amount buttons on your donation page makes it easy for donors to decide an amount to give to the cause, which speeds up the donation process. 

Offering recurring gift options.

Recurring donations are extremely valuable for nonprofits because they provide a stable source of income for organizations into their annual funds. Plus, it allows a supporter to continue giving to your organization without needing to input their donation information every time. Instead, the funds are automatically taken from their accounts. 
Each of the following providers makes these best practices possible. They also offer their own unique features that nonprofits like yours can use to strengthen your strategies. Here are our top picks for virtual fundraising software solutions: 
Soapbox Engage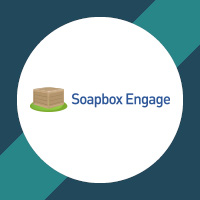 Soapbox Engage is a handy nonprofit software provider because they offer individual tools and apps that integrate directly with the popular CRM solution, Salesforce. This means that your organization can collect donations, sell merchandise, and even sell event tickets online using the applications available through Soapbox Engage. 
The donation forms available through Soapbox Engage are easily added to your nonprofit's website and are accessible through any device. This means nonprofit supporters can contribute to your organization using their mobile devices, tablets, or desktops with ease. Plus, all of the data collected through the form will automatically be available in your CRM if your organization uses Salesforce. 
Donately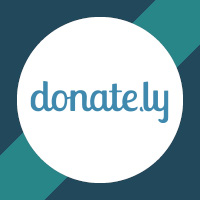 Donately offers easy-to-use donation forms that your nonprofit organization can easily embed directly onto your website. These forms are designed to streamline the giving process for your donors by including options like recurring gifts and multiple methods of giving like through a credit card, ACH, and PayPal.
Your organization can also leverage Donately's tools to reach out to supporters and request donations through text messages. You can connect with supporters in their homes by text and link them directly to your virtual giving page, making it that much easier to contribute. 
Qgiv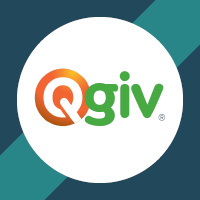 Qgiv's fundraising platform offers features for nonprofits to raise money through a number of different fundraising campaigns. You can use this platform to embed fundraising pages on your website, to encourage supporters to text in their contributions, to host a peer-to-peer campaign, or even to get started with your virtual auction. 
With this platform, your organization has additional flexibility in the type of fundraising campaign you want to host, making it easy to plan out your virtual fundraising strategy for both now and into the future. 
Snowball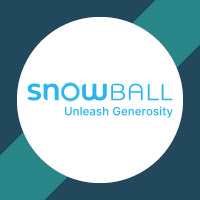 Snowball Fundraising is an inexpensive option for nonprofits to get started with their virtual fundraising strategy, making it a perfect tool for smaller organizations that may be new to the idea. Their donation pages are simple and easy to use, helping organizations quickly implement them to get started with virtual fundraising as fast as possible. 
In addition to their streamlined online fundraising pages, Snowball also offers text-to-give campaign tools and event ticketing, helping organizations connect the various aspects of their fundraising strategies into a single comprehensive approach. 
Boardable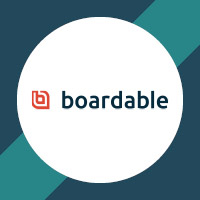 Boardable is easy-to-use nonprofit board software for any cause. Designed for board engagement, their tools centralize communication and drive productivity, so your team can stay on track no matter what challenges it's facing. With their comprehensive platform, you can painlessly plan your meetings, securely store documents, and foster a spirit of collaboration.
Built by a team of nonprofit professionals, Boardable understands the challenges nonprofits face every day. To help overcome these obstacles, they offer a 30-day free trial in which you'll receive full access to their intuitive tools. Beyond that, the software comes at an affordable price of $79/month. Enhance communication, boost productivity, and equip your board to make snappy decisions with Boardable's comprehensive tools!

Virtual Event Platforms
When you plan out your fundraising for each year, one of the aspects of your strategy that forms the backbone of your calendar is event planning. Fundraising events act almost as benchmarks throughout the year for many nonprofits. You may host a few events scattered throughout the year both to raise money for the cause and provide regular opportunities for supporters to stay engaged. 
However, social distancing and an attempt to keep everyone healthy has forced events to occur entirely in the virtual sphere. Therefore, nonprofits need to make sure they have the COVID-19 fundraising resources they need to continue hosting events, but ensuring the entire things can be converted to an online experience. 
When you're looking for virtual event platforms for your nonprofit, you should consider the following key questions: 
What type of event are you planning on hosting?

Your nonprofit may be hosting a primarily campaign-based fundraising event or a simulated attendance event. The difference is that your audience can join and participate in a campaign over a period of time, but a simulated attendance event gathers everyone together in the same virtual space at a specific time. For example, a peer-to-peer event can be completed over a period of time with everyone acting separately, meanwhile, at a gala, everyone is gathered together in the same online space for a shared experience.

How will you keep supporters engaged?

Supporters will need various activities and immediate satisfaction from those activities in order to stay engaged during a virtual event. It's a lot more difficult to hold an individual's attention while they stare at a screen than if they're immersed in the event environment, so the timing of activities may need to be altered slightly. If you have a virtual speaker, you may decide to shorten their speech time to allow for more time for questions and audience involvement. 

What outcome do you want from the event?

If you host an online auction, your primary goal is likely to encourage your supporters to bid on auction items. If you host a virtual game night, your primary goal is likely stewardship. Decide what your goal is for the event, then be sure to choose a virtual event software solution that is designed with that type of goal in mind. 
It may not be feasible to directly convert your existing event plans onto a virtual platform. You'll need to re-strategize to make sure you're receiving the full potential from your technology and best engaging your audience. If you're looking for event ideas to rework your organization's plans, consider this list of possibilities for inspiration. 
We've listed our favorite virtual event solutions below for your nonprofit to peruse and consider while you're re-working your fundraising strategy. 
OneCause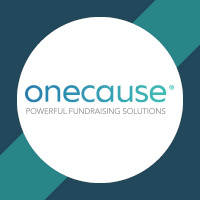 OneCause's tools are useful to plan and execute both in-person and virtual events for nonprofits. Their specialty is virtual auction software. OneCause helps nonprofits with every step of the auction process, from procurement to event ticketing to mobile bidding to auction checkout. 
With their software, your supporters can get involved with event activities directly from their smartphones with mobile bidding and online classes accessible via smartphone. You can recognize your sponsors directly on the platform and collect all of the analytics you need for the future. 
Pathable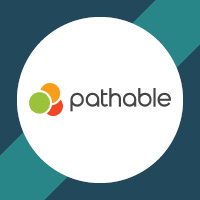 Pathable offers a specific virtual event platform to organize online conferences. If you're a part of an association or putting together a nonprofit conference of any type, Pathable offers the tools you need to help your attendees learn and network with one another. 
This platform offers conference-specific features such as interactive webinar platforms, chat options, discussion forums, breakout sessions, and virtual meetups. These features make it possible for your attendees to learn from both presenters and from one another, making it just as valuable as an in-person conference opportunity. 
Check Out Pathable's Platform!
Regpack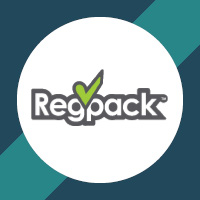 Regpack is an online event platform that helps organizations plan and collect registrations for events, both in-person and virtual. You can simplify your payment system no matter how complicated the event ticketing might be. For instance, you can set prices for each of your virtual sessions and even apply discounts automatically.
Their livestream options and options to distribute prerecorded content make it easy for you to make sure all supporters have access to your unique content no matter where they call home. Plus, everything is mobile-responsive, making it easy for supporters to view content on any device. 
Visit Regpack's homepage to learn more!

Nonprofit Consultants
As we mentioned, nonprofits are reworking their entire fundraising strategies in order to account for the societal changes brought about by the global pandemic. Re-strategizing can be scary! It requires nonprofits to try a lot of new things all at one time, which can either end really well or very poorly. 
Therefore, when re-strategizing for your nonprofit, it might be helpful to discuss your options with a nonprofit consultant first. There are many reasons to hire a nonprofit consultant, but one of the main ones given current circumstances is that they can tell you the tried and true changes they've seen among similar nonprofit organizations as they've worked to adjust their strategies. You can then implement these changes with more confidence than if you were to adjust your strategy on your own. 
Before you hire a nonprofit consultant, you'll want to make sure they fit in well with your organization. Therefore, prior to hiring, you should consider the following criteria of a firm: 
Will they help you with your individual needs?

Many consultants focus on a particular aspect of your nonprofit strategy. Consider what aspects of your organization that you'd like to focus on the most. Then, look for a consultant who can help you with that part of your strategy. 

Have they worked with similar organizations in the past?

Check out the other organizations that various firms have worked with. If they have a similar mission to yours, the firm may be well suited to provide more tangible and relevant advice for your mission. 

Have they worked with similar-sized organizations in the past?

Different sizes of nonprofits have different needs. Smaller organizations may be more focused on building their name in the community, while larger organizations may be more worried about stewarding major donors. Make sure the consultant you choose has worked with other organizations about the same size as your own. 
While most consultants have stopped on-site training and assistance, they offer virtual options that your nonprofit can take advantage of in order to better re-position yourself for the given crisis and for the future. Consider our top picks for nonprofit consultants below: 
Aly Sterling Philanthropy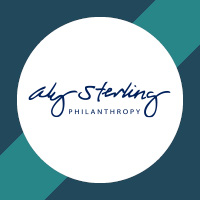 Aly Sterling Philanthropy is a nonprofit fundraising consulting firm that can help your nonprofit restructure your development strategy to incorporate social distancing guidelines while still earning the revenue necessary to keep the organization in full operation. 
As the Aly Sterling Philanthropy team realizes how difficult these times are for nonprofits, they've put together some free toolkits and guides that your organization can use to better adjust to the changes in society. Download their Crisis Response Toolkit and Worksheets to get started re-working your strategies and goals and reach out to their team if you have any pressing questions or residual concerns. 
Download Aly Sterling Philanthropy's Free Resources!
Grants Plus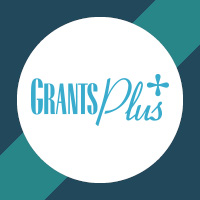 Grants Plus recognizes the importance of grant funding at a time in history when the fundraising has become increasingly difficult. In many cases, grant funding is more important than ever during times of crisis. This is especially true as many grant funders have expanded their programs to account for these difficult times. 
With the Grants Plus team on your side, your nonprofit will have experts ready to help you find and write grants that are best and most appropriate for your cause. According to their website, Grants Plus clients realize a 12x return on their investment to work with the provider. 
Averill Fundraising Solutions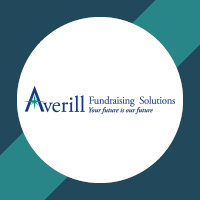 Averill is a nonprofit consulting firm that helps nonprofits develop their annual fundraising strategies. Your annual fund is especially important during a time of economic crisis because these funds are unrestricted and can be put toward the aspects of your organization's operations that most need support right now. Things are ever-changing and more flexibility with your funding makes it easier to re-strategize as necessary. 
Averill will also help your nonprofit with strategic planning and specific campaign direction. These elements of your organization's strategy are also challenging given the current circumstances and the societal changes that we're experiencing. Averill can provide additional direction and tangible actions to take to drive your fundraising forward, even in the midst of crisis. 
Learn More About Averill Solutions!
For even more nonprofit consultants with a wider range of specialties, check out our complete directory of top providers.

CRM & Donor Management
During these difficult times, many nonprofits have unconsciously stopped reaching out to their supporters at an individual level to contribute to their cause. Fundraisers may not realize how impactful their individual outreach efforts to their supporters are. Every time you take a supporter out to lunch or to grab a cup of coffee, they take notice. 
The ever-increasing lack of individualized attention due to social distancing guidelines is bound to harm fundraising efforts for nonprofits. Therefore, you need to make sure you're going the extra mile to make personalized connections with your supporters using virtual efforts. This all starts with your CRM software. 
When you have effective CRM software, you have the information you need to call, Facetime, or Zoom with your individual donors and the data to engage them in engaging conversations during these calls. 
Therefore, you need to make sure you have the best CRM software for these troubled times. Look for CRM software with functionality like: 
Comprehensive donor profiles.

Your donor profiles should store individual information about your supporters such as the campaigns they've participated in, your recent communications with them, dates from their past interactions, their interests, and other relevant data. 

Notes to record notable conversations.

Make sure you have the capability to take notes when you have discussions with your supporters. This way, you don't accidentally reach out to the same donor twice, not realizing that you've already discussed certain topics with them. 

Records for every interaction you've had.

If your donor database offers a section for notes about individual interactions you've had with supporters, you can record the details from your conversations with them. These notes can inform future interactions and conversations.
We've listed our favorite CRM software tools to help you build out your COVID-19 fundraising resources. They each have the above functionality and so much more to help your organization. Learn more about our favorite software below: 
Bloomerang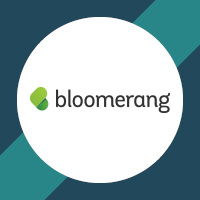 Bloomerang is a CRM solution built to help nonprofits gain and retain their supporters for the long haul. Donor retention is an important and vital part of nonprofits' fundraising efforts because it's much more expensive to acquire new donors than it is to retain existing ones. Plus, retained donors are more likely to contribute more over time than those who only give once. 
While it's especially difficult to raise funds right now, it is possible, with the right tools to maintain high engagement rates among your supporters so that they will continue contributing after the economic downturn has reversed its trending. In order to encourage retention throughout this time and into the future, you'll need to be able to track engagement. Luckily, Bloomerang offers a donor engagement score on every donor profile so that you can recapture supporters before they lapse. 
Salsa CRM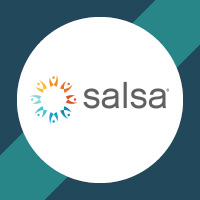 Salsa CRM is a donor database solution that helps nonprofits to understand more about their supporters, boost fundraising efficiency at the moment, and collect additional data for the future. Their rich donor profiles and donation tracking software make it easy for your nonprofit to know who is engaging with your organization even during tough times. 
Salsa also comes equipped with fundraising and marketing solutions built in that you can use to engage your supporters further. Host an advocacy campaign or set up an email drip stream. Neither of these options asks for anything other than time from your supporters. You can track how well the campaigns perform in your database so that you better understand the metrics for the future. 
CharityEngine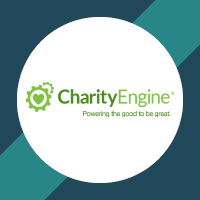 CharityEngine is an all-in-one donor database and fundraising solution that your organization can use to maintain a digital presence and virtual connections with your supporters during the COVID-19 crisis. With CharityEngine's solution, you can host virtual events and fundraising campaigns, then immediately track audience participation and other important metrics in your CRM. 
With all of your information in a single location, you can more easily gauge which of your virtual strategies were the most effective among your audience. Then, you can make adjustments to your strategies to maximize your virtual fundraising success as much as possible.
Check Out CharityEngine's Website!

Giving Databases
Giving databases are designed to help nonprofits maximize their fundraising potential and use their resources as effectively as possible. This is an especially important activity as nonprofits experience a net decrease in their fundraising revenue. 
As individuals find it more and more difficult to contribute due to a turbulent economy and job loss, it's important that your organization makes the most of every fundraising opportunity that arises. 
Giving databases can help you maximize your strategies through the use of opportunities like: 
Matching gifts.

Matching gifts are a part of corporate philanthropy programs that stipulate that companies match the contributions made by their employees to eligible donations. 

Automation.

Automating various aspects of your nonprofit's strategy helps you get more from limited manpower. This means your staff (and particularly your fundraisers) can accomplish more for your nonprofit given the time they have during the day. 

Prospect research.

Prospect research helps nonprofits identify mid-level and major donor opportunities. It also helps you collect data and learn more about each potential supporter in order to best appeal to their interests. 
We've chosen our favorite giving databases to highlight so that your nonprofit can maximize your COVID-19 fundraising resources. Read more about our top picks below: 
Double the Donation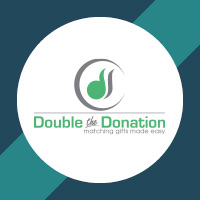 Double the Donation is a matching gift database designed to help nonprofits maximize their fundraising revenue by informing supporters of their eligibility for corporate philanthropy programs. Billions of dollars are left on the table in matching gifts funds every year because individuals simply don't realize they're eligible to receive a match. 
Therefore, Double the Donation offers a matching gift engine search tool that nonprofits can embed on their donation page or donation confirmation page to allow supporters to look up their eligibility. They simply need to type the name of their employer into the search tool and click through to see the information on that employer's matching gift program.
Learn More About Double the Donation!
360MatchPro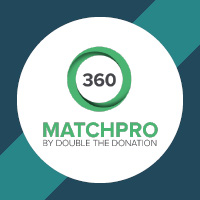 360MatchPro by Double the Donation is another matching gift tool using the same comprehensive database of employer data. However, this tool is completely automated so that nonprofits can proactively identify match-eligible supporters and contact them to inform them about their potential to contribute additional corporate funds. 
When someone gives to a nonprofit that uses 360MatchPro, the system automatically scans their email domain and other factors to see if they used any information that would identify their employer. You can set up email streams so that if the system recognizes this match eligibility, the supporter will automatically be notified and directed to the next steps to submit their matched gift. 
DonorSearch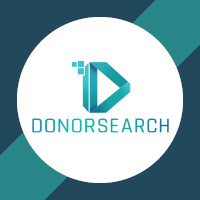 DonorSearch is a different type of database. It offers prospect research software that nonprofits can use to learn more about an existing supporter or donor prospects. This information can lead supporters to better understanding who their potential major and mid-level donors are so that they can reach out, cultivate a relationship, steward the supporter, and ask for these valuable contributions. 
During COVID-19, DonorSearch's tools are especially valuable. You can use these tools to identify new high-level donors and start engaging them in the organization's activities (even if they're not likely to give in large amounts yet). They'll recognize the effort your organization makes to build relationships even during the worst of times. Then, in the best of times, they'll be more likely to contribute in high values.
Additional COVID-19 Fundraising Resources
With new societal standards and the introduction of new regulations, additional research is invaluable for nonprofits. This research can help you best re-strategize according to the new demands of your organization. 
The following list of articles includes our recommendations to further your organization's research about COVID-19 and how you can take action to help the organization survive and thrive. Check out these guides: