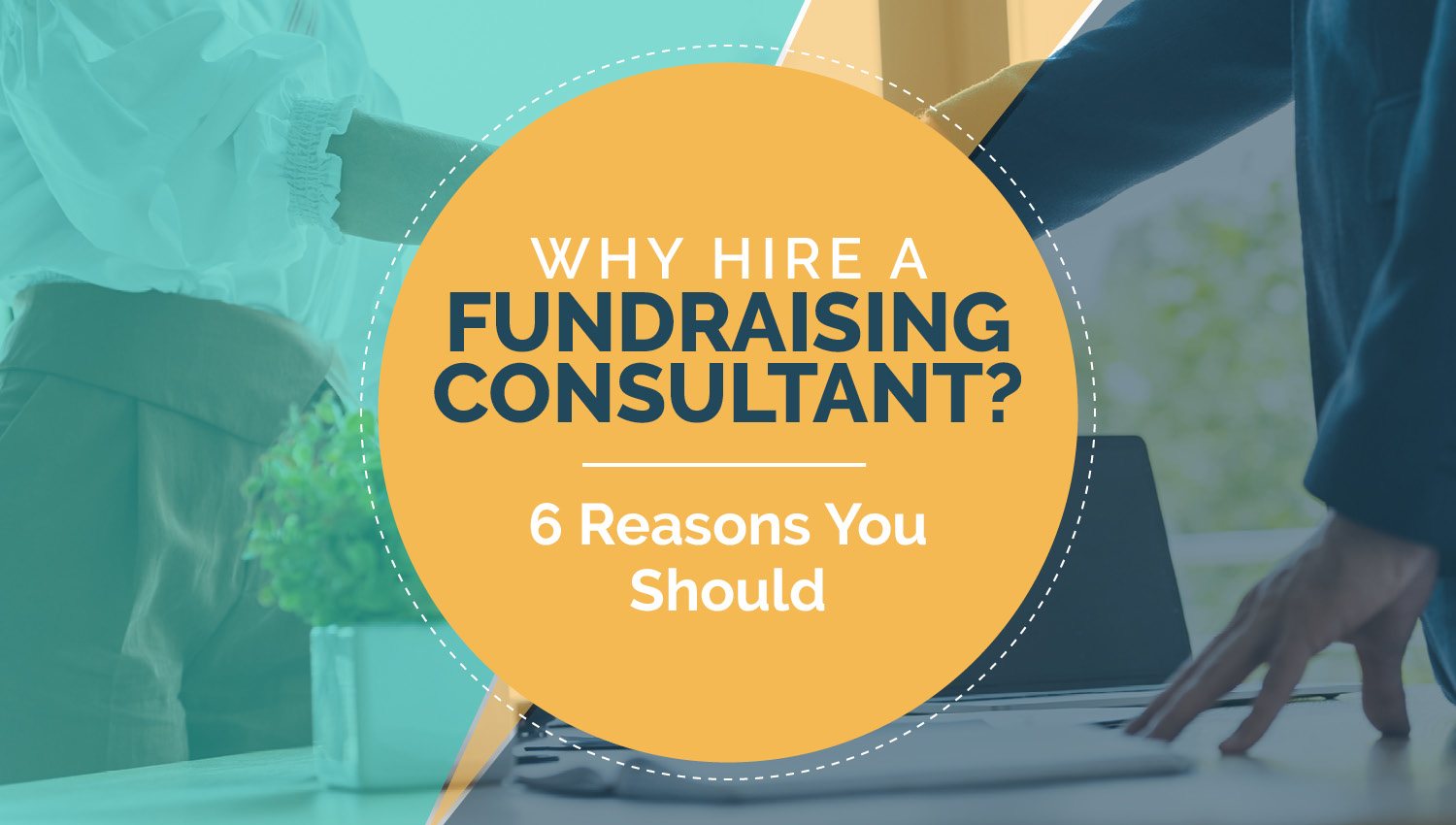 Any nonprofit can benefit from working with a consultant, but how do you know when it's the right time to start that partnership? Different nonprofits have different needs, so an engagement with a consultant can occur at different times.
Brainstorm with your team on your nonprofit's strengths, weaknesses, and plans for the future. Which campaigns do you feel well-prepared for? What plans are you still working the kinks out of?
Depending on the habits and strengths of your nonprofit, you might need to consider hiring a fundraising consultant for different situations. Here are some common scenarios in which nonprofits find themselves wanting to hire a fundraising consultant:
These situations can be difficult for any nonprofit, but if you hire a fundraising consultant, they can help you navigate them with grace and ease.

1. You're enhancing your campaign marketing strategies.
To successfully fundraise, you must proactively promote your campaigns and get your mission in front of likely supporters. However, developing a marketing plan takes a lot of work. Some problems you might encounter when launching a fundraising marketing campaign include:
You're unsure of the best audience to target with your outreach.
Your team lacks experience with certain marketing techniques.
You don't know what platforms to use to connect with prospects.
Your branding guidelines are outdated.
Your team is having trouble communicating its case for support.
Successfully marketing your fundraiser can be a real challenge, especially when you're trying to stand out from other nonprofits in the competitive digital landscape. That's where a fundraising marketing consultant can come in handy.
How hiring a fundraising consultant can help:
Handling your nonprofit's marketing is a full-time responsibility that requires a lot of research and maintenance. If your organization lacks staff members to delegate these responsibilities to, outsourcing the work to a professional can take pressure off your team.
Marketing consultants bring years of experience and an outside perspective to help you rethink your marketing approach. These fundraising consultants commonly offer the following services:
Branding. Marketing consultants will help you decide on or revamp your brand identity, positioning, and key messaging. This ensures you can clearly communicate who you are and why your audience should care about what you do.
Website. Your nonprofit's website is a core part of your brand. A marketing consultant will help you optimize your website, creating a cohesive visitor experience and helping it rank on different search engines.
Social media. Social media platforms are a powerful tool to reach existing and potential supporters. A marketing consultant will advise you on what type of content you should post to generate engagement.
Campaigns. If you're trying to promote a specific event or educate the public about a certain issue, a marketing consultant will create a plan for your next campaign, ensuring you drive the support you need.
If you want to venture into new marketing techniques, having an expert on your side can make all the difference. According to Nonprofits Source, search ads have an incredible ROI of $4.78 for nonprofits. However, if you were to handle Google Ads on your own, you would need to invest a significant amount of staff time into research to ensure that you create effective ads. An expert, on the other hand, will already have the necessary knowledge, minimizing your learning curve.
That's why we recommend turning to a Google Ads consultant to help market your fundraisers and maximize your potential on search engines. Experienced Google Ads agencies can handle everything from keyword research to analytics tracking. While your team can make sure ads convey your core message, your consultant can put that message in front of the right prospects.
Our top fundraising firm to consider:
We recommend Getting Attention as our top fundraising firm for marketing. They specialize in Google Ad Grants, which is a program that provides eligible nonprofits with $10,000 of free credits to spend on Google Ads every month. Getting Attention helps its nonprofit partners apply for the program and create winning ads for their causes!
They offer every Google Grants service you can think of, from keyword research to ongoing account maintenance. They'll work with you to understand your mission and develop ads that champion your cause. That way, you can build more awareness for your fundraisers and achieve your marketing goals.


---

2. You're launching a capital campaign.
Capital campaigns are of the utmost importance to a growing and expanding nonprofit, but they can be difficult to pull off! Capital campaigns have a longer timeline and larger fundraising goals than almost any other fundraising campaign your nonprofit will hold.
Some of the problems a nonprofit can encounter during a capital campaign include:
A loss of momentum after a period of time.
Donor and volunteer fatigue.
Disengagement of the community in the success of your fundraiser.
With the stakes as high as they are during a capital campaign, you want to make your nonprofit as prepared as possible! And you can do that by hiring a fundraising consultant.
How hiring a fundraising consultant can help:
The main benefit of hiring a fundraising consultant is that your nonprofit gets to leverage its external perspective, previous experiences, and new ideas.
Bringing in an external perspective for a campaign as long as a capital campaign is invaluable, because the consultant is not hindered by long-embedded habits or institutional inertia.
When they send their proposal to your nonprofit for consideration, you know that their suggestions are based exclusively on their understanding of your nonprofit and not on the bureaucratic politics that may influence other decision-makers.
Conducting a feasibility study is one of the most important parts of planning for a capital campaign, and your fundraising consultant is the best choice to run that study. Because they are an outsider, your board members and other stakeholders in the nonprofit will be more candid and honest about their thoughts during the information-gathering part.
Finally, a fundraising consultant will bring their prior knowledge and experience to your nonprofit to help you circumnavigate common pitfalls. They've helped other nonprofits avoid or mitigate the same issues, so they can offer solutions.
Our top fundraising firm to consider:
The best fundraising firm to hire for a capital campaign is Averill Fundraising Solutions. They've managed major campaigns for nonprofits of all sizes and missions, and are committed to helping your nonprofit achieve its goals.
They will work with your organization to build a customized plan of attack, and then work on-site with your team for implementation and problem-solving. They also stay with your nonprofit to work on the front lines until the job is done.
We also love that a feasibility study is the first step in planning any major campaign with them, no matter what. This prepares your nonprofit for whatever lies ahead.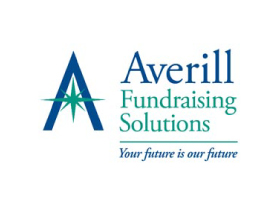 ---

3. You're implementing new technology.
Choosing new nonprofit technology solution can be a difficult scenario to navigate for any organization: your team has to be trained, the software has to be set up, and your whole team needs to reestablish their daily activities.
This can be an overwhelming experience for a lot of nonprofits, especially when the new nonprofit software is multifaceted, like a multichannel fundraising tool or an all-in-one online giving suite and donor database.
Technology is built to make your job easier, but a lot of work has to be done before you get to that stage!
But did you know that there are fundraising consultants who specialize in nonprofit technology?
How hiring a fundraising consultant can help:
Fundraising consultants that are experts in nonprofit-specific technology solutions and software can be your team's new best friend while you're changing systems.
In fact, they can even help you choose the systems, as well as set up and implement them. That will give you the advantage from the get-go, because with the help of technological experts, you can avoid the trial-and-error period of adjustment.
These experts will be on your side to:
Teach your staff the ins and outs of your new software.
Be on hand as you get started to ease your transition.
Make sure your new system integrates with the remaining ones.
Bringing on a strategy consultant with nonprofit tech experience for this transition will ensure that your nonprofit can continue to run smoothly, even while the change is occurring.
Our top fundraising consulting firm to consider:
For technological consulting, no one can beat DNL OmniMedia. They're a certified Blackbaud Solution Provider, as well as a partner of other big names like Adobe, Salesforce, WordPress, and Salsa.
Not only will they help you set up your new software and get it running, but they can build your nonprofit technical strategy from the ground up. Their mission is to make it easier for nonprofits to achieve their missions through implementing smart tech solutions.
They're also qualified to help nonprofits better their marketing strategies, optimize their web presence, and improve their fundraising strategies. There is nothing Team DNL can't do for your nonprofit's technology strategy.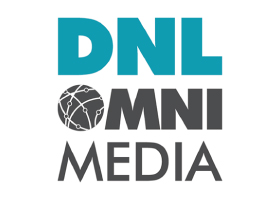 ---

4. You're trying to revitalize your board members.
Your nonprofit's board, as the stewards and vanguards of your nonprofit, are a vital part of both your nonprofit's culture and your fundraising strategy. But what happens when they start to stray from their mission, or worse, don't know what the mission is?
Some common issues that occur with board members are:
Mission drift: the decisions that the board makes start to fall more and more outside of your nonprofit's mission statement.
Complacency: board members stop being active participants and start letting the active few make decisions for the passive many.
Disagreement: members lose the ability to reach a consensus and can no longer present a unified front.
Your board contains the important individuals interviewed during your feasibility study, and it is the fundraising machine responsible for the success of your capital campaign. If they're not at the top of their game, your nonprofit could suffer.
These are just a few examples of issues that might taint your board's governance, but they're certainly not the only ones.
How hiring a fundraising consultant can help:
While not every problem with your board creates major issues (some may just slow down the decision-making processes, for example), it can still help your nonprofit to bring in an outside perspective to refresh your board and revitalize its policies and processes.
If you hire a fundraising consultant, they can help your board realign itself and its own personal mission by:
Providing an external and impartial diagnostic evaluation.
Developing a plan of action by reviewing and refining current practices.
Helping with the implementation of new practices while holding the board accountable for change
It can be hard for a board to change: organizational inertia is a powerful force, especially if things aren't going poorly. But if they could be going better, don't be afraid to hire a fundraising consultant to set the board back on track.
Our top fundraising consulting firm to consider:
When it comes to revitalizing your board, there is no one we trust more than Aly Sterling Philanthropy. Their trademarked Board Catalyst approach to assessing, strengthening, and energizing a nonprofit board is unbeatable.
Their approach focuses on the five most important components of governance for a nonprofit board: purpose, education, architecture, results, and leadership.
By steering your board towards the highest level of each of these components, your board's efficacy will improve, and so will every other aspect of your nonprofit's strategy.
If your board is ready to change and improve, then Aly Sterling Philanthropy is the fundraising consulting firm to hire.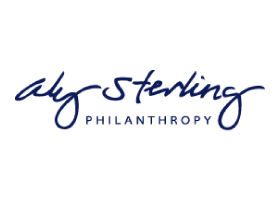 ---

5. You're conducting donor research.
Donor and prospect research, no matter what campaign or event it is for, is a vital part of maximizing a fundraising strategy.
By using publicly available data to search for wealth markers and philanthropic behavior indicators about your donors and people in your community, your team can strategize more effectively about soliciting donations, especially major gifts.
Donor research includes learning things about prospects like:
History of nonprofit giving and engagement, as well as political giving.
Homeownership records.
Vehicle, boat, or plane ownership records.
SEC holdings.
The first three data points indicate an affinity for giving, or the tendency of a person to engage in philanthropic behaviors. The second three points indicate a capacity to give, or how able they are to give donations and in what proportions.
How hiring a fundraising consultant can help:
Donor and prospect research, while reliant upon public information, can be difficult to do. That's why leaving it to the expert fundraising consultants is a good idea. Because of a consultant's years of experience of finding relevant data, it will be easier for them than an inexperienced staffer.
They will also be more adept at utilizing relevant software for prospect and donor research, as well as gauging what information indicates a willingness to donate to your nonprofit and what indicates that they will not.
When a fundraising consultant does your donor research for you, it frees up your major gifts officer and their team to actually conduct the outreach and engagement necessary to solicit gifts.
If a fundraising consultant can provide a list of high-priority potential donors, your major gifts officer can plan their strategy around the list, instead of wasting time soliciting people who have neither affinity nor capacity.
Our top fundraising consulting firm to consider:
The expert donor researcher in the fundraising consultant field is definitely Donorly. Donorly, founded and led by Sandra Davis, is a research-focused consulting firm that specializes in donor and prospect research.
Their goal is to help nonprofits to "fundraise beyond their size" by finding organic and elegant solutions to individual problems. Everything they do is backed by hours of research, so your nonprofit can trust that their actionable suggestions are grounded in your nonprofit's reality.
Donorly is one of our favorite consulting firms to hire because of their commitment to a collaborative environment based on your nonprofit's mission and culture. Their answers to your problems are tailored to fit into your nonprofit's existing strategy—no overhaul required.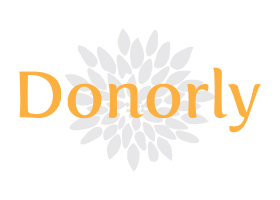 ---

6. You're trying to make your fundraising more efficient.
This scenario can happen to any nonprofit at any time. You and your team look back and reflect on your last fundraising campaign and you find that your team:
Can't effectively measure success from start to finish.
Lost a lot of time in long, ineffective meetings.
Made too many detours in pursuit of the end goal.
In short, your fundraising campaign was less successful than you would have liked because of either a lack of focused productivity, deviations from the main plan of your fundraising campaign, or a lethal combination of both.
As a nonprofit, you don't have a lot of extra money lying around. To use your resources in the most effective manner, you need to make sure your productivity and efficiency are the highest they can be and that you don't waste any time while you're asking for donations. This is where a fundraising consultant comes in.
How hiring a fundraising consultant can help:
When it comes to tightening up your nonprofit's strategy and ensuring maximum productivity for minimum cost, a fundraising consultant is the best person to ask.
Their objective, external perspective allows them to come to your nonprofit and take a good look at the unquestioned policies and processes that allow the time-wasting to slip into your strategy.
They don't have any institutional inertia or long-ingrained bad habits, so they're going to be able to help your nonprofit break those habits. Their previous experience with helping other nonprofits through similar issues means that they will bring previously-tested methods and tactics to help your nonprofit streamline its processes.
Our top fundraising consulting firm to consider:
Founded by the creator of the "Leaky Bucket Assessment for Effective Fundraising" and "Fundraising the SMART Way" techniques, Ellen Bristol, the Bristol Strategy Group is the best nonprofit consulting firm for maximizing staff fundraising productivity.
With their keen focus on performance management, assigning Key Performance Indicators to every variable in a fundraising campaign, and fundraising best practices, they can stop your nonprofit from being a fundraising "leaky bucket" and make sure your techniques are "watertight".
Ellen Bristol and the Bristol Strategy Group can help your nonprofit assess your weaknesses, build better strategies, and then grow beyond your current capacity.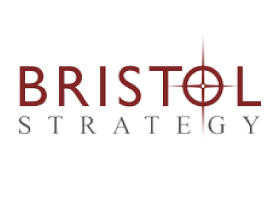 ---
Additional Resources
There is never a bad time to hire a fundraising consultant, especially when you think your nonprofit could benefit from an unbiased external opinion. For more information on consulting firms, their work, and other nonprofit best practices, check out some of the following additional resources:
Capital Campaign Best Practices. These campaigns are long and grueling, but with these top-notch best practices from Aly Sterling Philanthropy, you can walk confidently on the path to success.
Top 20+ Nonprofit Consulting Firms. Still looking for the right consulting firm for you? Check out our guide to the top 20+ nonprofit consulting firms for more ideas and suggestions.
Prospect Research – The Fundraiser's Guide. Curious for more information about prospect research? Read this handy guide to prospect research from Double the Donation to get you started.