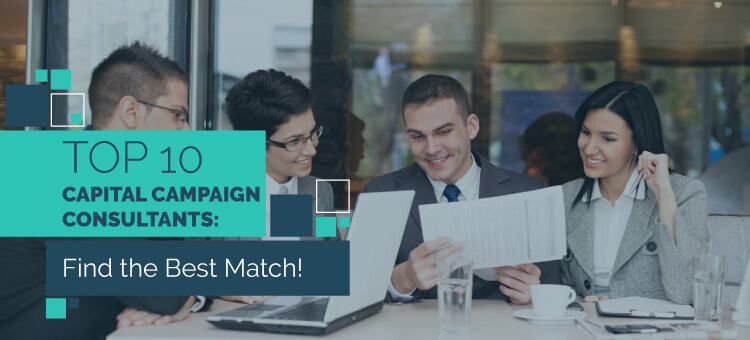 A capital campaign is an important step for your nonprofit as it continues to grow, but it's also an enormous undertaking! Between soliciting major gifts and ensuring the ongoing support of your community through the process, there's a lot on your team's plate during these campaigns.
There are experts who can help you through the process, though. Capital campaign consultants are professionals in the nonprofit world who work with different nonprofits to guide them through every aspect of a successful campaign, from maximizing their marketing strategy to measuring fundraising metrics.
But how do you decide which capital campaign consultant is the right fit for your nonprofit? Luckily for you, we've compiled this list of our 10 favorite consultants so you can get a feeling for who would work best with your team.
All of these consultants have their own unique philosophies, strategies, and areas of expertise, so read our list and find out who would be the best capital campaign consultant for your nonprofit!
---
---
---
---
---
---
---
---
---
---
---
Now that you've learned about our top ten favorite capital campaign consultants, check out some of our other most trusted additional resources to strengthen your fundraising: