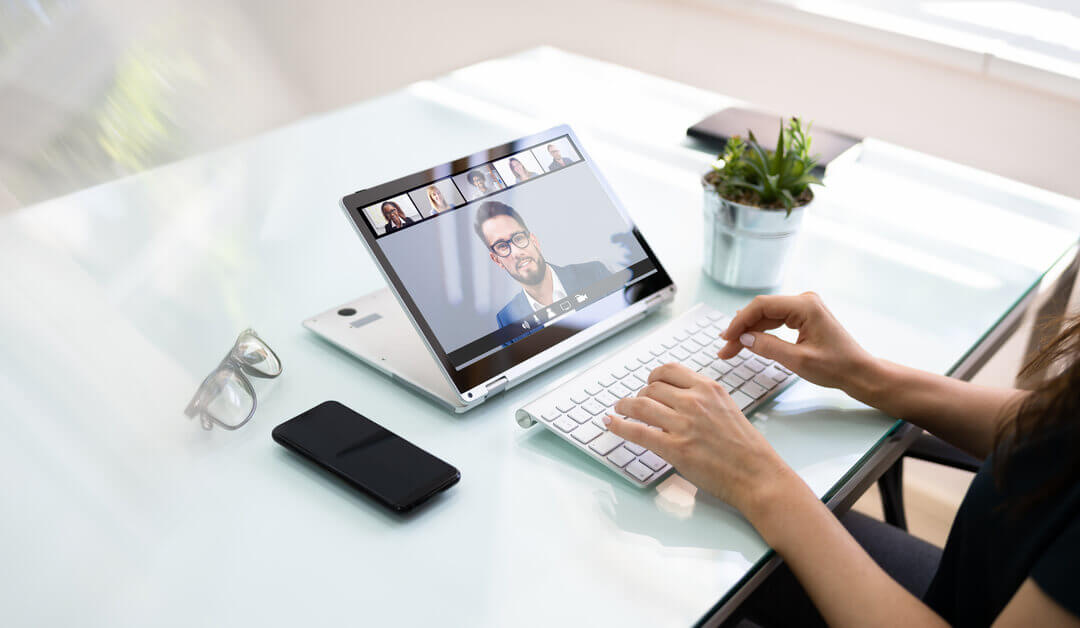 Hybrid events can have many benefits for your association's members. They are more flexible than virtual and in-person events, allowing you to accommodate more attendees. Additionally, giving members the option to choose between attending online or in-person helps you meet their preferences and boost member satisfaction.
Your association will also see the benefits of both types of events. Specifically, hybrid events can help you reduce event expenses on food, printed materials, and venue spaces, a key benefit of virtual events. On the other hand, these events also allow for face-to-face connection and in-person networking like traditional conferences.
Along with these benefits, hybrid events come with some challenges. In particular, it can be difficult to keep both your remote and in-person audiences engaged and satisfied with the quality of their conference experience. Many associations find it helpful to think of the in-person and online experiences as separate events and plan one set of activities fit for a virtual conference and another set that aligns with in-person conferences. Or, you can provide the same activities agenda but ensure that it fits both virtual and in-person formats.
In this guide, we'll walk through tips and strategies you can use to ensure both audiences are engaged at your conference and have a chance to connect with your association and fellow members. Let's get started.
1. Plan engaging content.
No matter what type of conference you are organizing — virtual, in-person, or hybrid — planning engaging activities and content is essential to keeping attendees engaged. Your association should focus on selecting topics and speakers that are highly relevant to your field, hone in on current issues or breakthroughs, and appeal to your members' interests.
Here are some of the ways you can put together a conference that is engaging for attendees:
Choose appealing speakers. Request speaker submissions far in advance to give yourself enough time to evaluate the submissions you receive. Be sure to use a straightforward submission form that collects all relevant information (e.g., name, contact information, industry, and summary of research/topic) about the speaker so your session selection committee can determine if they are a good fit. Once your team receives these submissions, it can perform additional research on the speaker to see if they have the proper experience and credentials to speak at your conference.
Plan networking events. Networking events give attendees a break from the typical structure of conferences and allow them a chance to speak with attendees, presenters, and association executives. You might schedule lunch or dinner at local restaurants for in-person attendees and set up a virtual networking call for online attendees. To ensure everyone attending is aware of these events, include them on your conference's schedule.
Incorporate videos. Using video can help make your speakers' presentations more dynamic and exciting for viewers. For example, you might ask each speaker to create a short video introduction that will play before their presentation explaining who they are, how long they've worked in the field, and what their research focuses on. Another option is to include videos about the research itself like a video with moving graphics that break down a complicated process for viewers. These videos can be used as educational resources or posted on social media to show off what happens at your conferences.
As you select topics, speakers, and dynamic content like videos for your conference, remember to stop and consider what your audience would be most interested in. To get a concrete understanding of this, reference attendance numbers at past events and conferences to see what the most popular topics and speakers were. If you want more current data on member preferences, send out a brief survey asking members what they'd like to see in your upcoming conference.
2. Encourage connection.
At hybrid events, virtual and in-person audiences can feel very separate and limited in their interactions with one another. Attending virtually can also feel isolating if online attendees don't have opportunities to engage with each other and members attending in person. In addition to allocating time to networking events, your association can also build other ways to motivate attendees to connect with each other during and after the conference.
Here are some ways to encourage connection between online and in-person attendees:
Discussion forums. Offer discussion forums during your conference where attendees can ask questions and talk about different presentations. Consider creating a general board for discussion about your conference as well as more specific ones dedicated to conversations about different topics and speakers. To motivate attendees to participate, ask speakers to highlight the forum at the end of their presentation and add links to the forum on your website and in other communications with attendees. Your team might also create discussion prompts for each forum centered around a specific question or topic to generate responses.
Social media interaction. Encourage attendees to post about their experience at your conference. For in-person attendees, set up photo backdrops with the name of your conference. You can also create a unique hashtag for your conference that anyone who attends can use to share about the conference on social media. Members can then explore the hashtag to find and connect with other attendees.
Membership directories. These directories give your members access to a database full of information about fellow members so they can find and connect with professionals in their field. To ensure members can connect (whether they met online or face-to-face), Fonteva's guide to membership directories recommends including fields like name, phone number, email address, photo, location, and social media handles in your directory.
These opportunities for connection and networking can help bridge the gap between your virtual and in-person audience to make sure both groups have interactive experiences. Plus, offering virtual alternatives to traditional networking opportunities ensures that virtual attendees won't miss out on the chance to expand their professional networks during your conference.
3. Use polls and live chat features.
Another way to make your conference more engaging is to shift your virtual attendees from passive observers to active members of the audience. While it's easy for in-person attendees to raise their hands and ask a question or show their support with a round of applause, it's harder for virtual attendees to take part in providing this feedback.
Choosing the right video conferencing platform can help you bring these opportunities to your virtual audience. The platform you choose should come with live chat, polling, and reaction options and should integrate with your AMS to streamline registration. Live chat features allow virtual attendees to comment on the presentation and submit questions while polls give them the chance to weigh in with their opinion on questions from the speaker in real time with in-person attendees. With virtual reactions, attendees can send quick, non-verbal feedback like a thumbs up or applause to the speaker.
These polls and transcriptions of live chats can serve as great supplementary resources to recorded presentations later on. For example, virtual members might add new perspectives or pose insightful questions through the chat feature. Make sure to save polls and chat transcripts to publish on your membership website along with recordings for anyone who couldn't attend the conference.
---
After your conference concludes, keep in mind that the days and weeks immediately following a positive, engaging event are a great opportunity to send membership renewal letters. Fundraising Letters recommends that nonprofits remind members of the special perks they get from being a member, and this advice applies to associations as well. What better time to remind members to renew than after a memorable experience with your association?
While it can be challenging to set up a successful hybrid conference, taking the extra time to plan engaging opportunities for both in-person and virtual attendees can greatly enhance their experience and deepen their connection with your association.