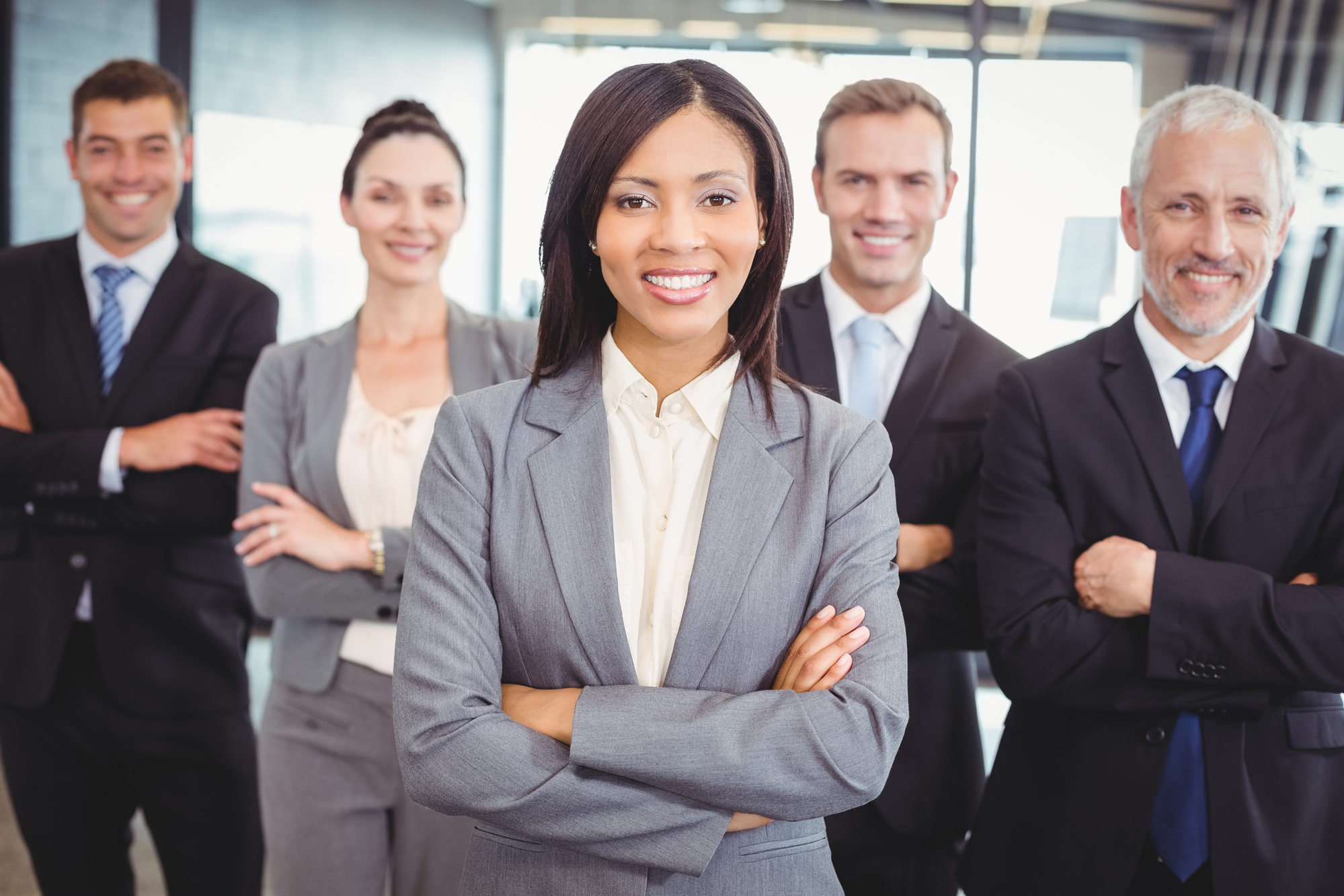 Many nonprofits are finding virtual events to be an effective vehicle for furthering their organization's programs and plans. Virtual events are organized to train staff and volunteers, raise funds for a cause, create awareness, and promote other advocacy purposes. However, these events often require enlisting speakers who can create immersive learning, lead thoughtful conversations, and facilitate attendee engagement.
Great content production and delivery are essential to stimulate the interest of attendees and create momentum in a virtual environment. Speakers play a major role in making that experience happen. As a result, it is critical to carefully select virtual event speakers that will create a memorable experience.
This article explores how you can find and enlist interesting speakers for your virtual event and set them up for success. Here are the tips we'll consider:
Continue reading to learn more!

Set Event Content and Speaking Requirements
In your virtual event planning, identify the content gaps you want to fill and set speaking requirements that can help you to fill those gaps. Below are some questions to consider:
What do you want attendees to feel, know, and learn?
What do you want them to do with what they learn?
What standards do you want to meet with your event?
What formats will your presentations take?
How do you want speakers to interact with attendees?
What additional requirements do you need from speakers?
Once you've figured out the requirements, you can start thinking through the important qualities that potential speakers should have to be a good fit.

Explore Several Options to Find Speakers
Finding the best speaking talent for your virtual event requirements will require leaving no stone unturned. You will need to explore different options including the following:
Talking to your colleagues and clients
Searching popular event speaker databases to find potential speakers
Asking past event attendees, speakers, and podcast hosts in your industry for recommendations
Doing a keyword search on Google
When you find potential speakers, pre-qualify them before engaging in further discussions. Find out if they have virtual event or video conferencing presentation experience. Ask to see a recording of their past virtual presentations, if possible.

Make a Compelling Invitation to Speakers
Once you've spotted the right speaking talent for your event, start communicating with them proactively to gain their commitment. Some great speakers don't make event commitments easily, so you may have to convince them beyond doubt that your platform is worth their time. Here are some ideas to help you secure speakers:
Make your proposal attractive to them
Communicate past event success
Offer a long-term relationship that goes beyond speaking at the event
Offer networking opportunities
Offer mentorship opportunities
Offer appropriate compensation
Speakers need to see benefits to being involved in your event beyond financial compensation. Show them how the audience will feel their impact if they agree to speak. Give them a full picture of your event and what you are trying to achieve.
If you have a topic in mind, let them know. Also, allow them to provide their input on topics. Discuss the date of the event, time, duration, the format of presentation, as well as due dates for content collection.

Co-Create Content with Speakers
One of the things you can do to set speakers up for success is to co-create content with them. Although your speakers might be experts at what they do, you can still collaborate with them to ensure that their presentations blend with your virtual event template and goals.
When working with speakers on content development, it is important to consider the perspectives of event attendees, sponsors, and partners. Focus on designing and creating experiences that will resonate with them.

Provide Hands-On Guidance on Event Technology
When it comes to technology, there are two primary areas in which you need to prepare speakers to have a great event experience. These include the speakers' presentation tech and the virtual event platform.
Speakers' Presentation Tech
This has to do with the gadget and equipment the speakers require to make their presentations successfully.
This includes:
System and internet requirements: Specify system requirements in case certain software needs to be installed. Also, specify internet speed and bandwidth for optimum connectivity. If required, speakers can also be advised to use two monitors: one to interact with their slides, and the other to monitor live chats, Q&A, or see the faces of attendees.
Audio: Advise speakers to use an external microphone or headset and not rely on their system's mic so they can have quality audio output.
Video: An attachable high-quality webcam or standalone camera can help to achieve better video angle and quality than a computer webcam. To enhance the video quality, speakers can use a table lamp or ring light to focus light on themselves. They should avoid sitting in front of windows or other light sources, to ensure they're not backlit.
If you want to achieve a uniform video and sound production with all speakers, consider shipping tech (production) kits to them.
Virtual Event Platform
Your virtual event platform is the web interface where event sessions and interactions will take place. Therefore, allow the speakers to experience the platform and run trial presentations. This can help both you and them to identify possible challenges and quickly resolve them before the event. It will also help speakers make better use of the platform on the day of the event. Also, if you have a dedicated mobile event app, you can guide speakers on how to use it to enhance interaction with attendees.

Guide Speakers on Presentation Elements
The way your speakers appear on camera can affect audiences' perception of your event. Guide speakers to make sure that their speaking environment is ideal for a high-quality presentation. Here are some considerations to follow:
Environment & Background
Whether presenting from home or their office, the speaker's environment should be quiet and free from audio and visual distractions. Recommend a plain background or something academic, such as bookcases. You can also create a themed or virtual background for your event's presentations.
Dressing
Advise speakers to dress for the occasion. Their clothing style should be quite similar to what they would wear at in-person events. However, if you want your presenters to dress in a certain way, let them know ahead of time. Plain-colored dressing is ideal, as clothes with stripes or patterns can lead to distortion of video quality. Also, speakers should aim to have a contrast between their clothing and their background.
Voice Preparation
Speakers need to keep their energy levels high and be as audible as possible when presenting. You can recommend warm-ups or vocal exercises to keep them energized before the event. Some speakers might opt to use lozenges to clear their throats or drink tea with lemon or honey.
Posture
Advise speakers about the appropriate posture they should maintain when giving their presentations. This could be a sitting or standing posture – whichever one enables them to be at their best. However, it is important that they exude confidence, keep eye contact with the camera, modulate their voices, and connect with the audience emotionally.

Conduct a Trial Event or Dry Run
Before the event, set an appointment with all your speakers to conduct a dry run of your event. Ask them to set up their technology in the exact place they want to present from, and probably dress similarly to how they plan to dress for the event. Do a quick session with each speaker to ensure compliance and comfort with event expectations.
To avoid distractions, ask speakers to turn off applications and notifications they do not need during their presentation. However, they can place note cards beside them to remind them of the key parts of their presentation. That might help them to be more conversational rather than reading through their slides.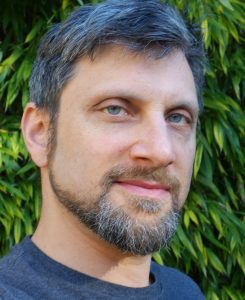 ---
AUTHOR: JORDAN SCHWARTZ
Jordan Schwartz is president and co-founder of Pathable, an event app and website platform for conferences and tradeshows. He left academic psychology for the lure of software building, and spent 10 years at Microsoft leading the development of consumer-facing software. Frustrated with the conferences he attended there, he left Microsoft in 2007 with the goal of delivering more value and better networking opportunities through a next-generation conference app. Jordan moonlights as a digital nomad, returning often to his hometown of Seattle to tend his bee hives.