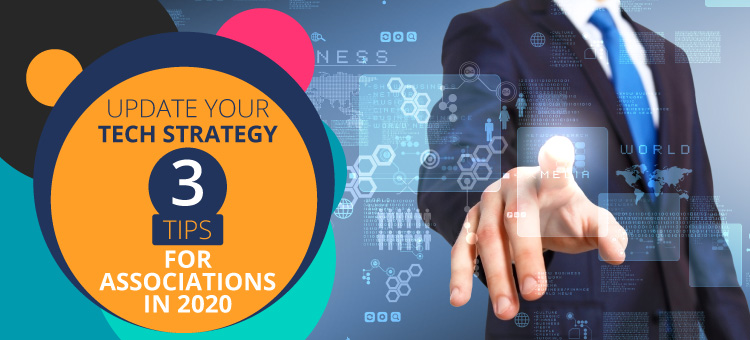 As we reach the final stretch of the year, this is a great opportunity to find pain points in your association's current tech stack and make plans to improve them.
Hopefully, your association has kept your technology up to date in years past. That said, 2020 has presented unique challenges for associations in all sectors— so reviewing your tech plans, goals, and needs now has major benefits. Most importantly, you'll set your team up for success in a world that's more distanced than ever before.
Thankfully, digital tools and community platforms are effective at engaging members and generating growth. Updating your tech stack could be the key to ending the year strong, despite the challenges presented by COVID-19!
At DNL OmniMedia, we help organizations develop new tech strategies and customized solutions to fit them. We've seen firsthand how even minor adjustments and updates can help organizations better engage their communities and raise support.
We have three core strategies that should be on your association's radar as we head into the end of the year:
Look for new community-building strategies and tools.

Invest in your ability to engage with mobile members.

Refresh your digital marketing strategies.
Plus, we'll cover some extra steps for conducting a tech check-up for your association.
Proactively looking for ways to improve your organization's operations is the best way to ensure your association stays above the tides of change. Ready to learn more? Let's get started by walking through three key strategies that can help up your tech game.

1. Look for new community-building strategies and tools.
An association is all about community, bringing together individuals around a shared profession or cause to advocate on behalf of that shared interest. You most likely already have tools in place to foster deeper engagement online, such as:
Your association management platform's online portal

Your association's social media pages

Email newsletters or listservs
That said, we'd bet that you're looking for new ways to expand your online community-building efforts in light of COVID-19. With so many conferences, seminars, and networking events canceled to abide by safe distancing practices, a strong online community is the only way you can engage your association's members.
There are a variety of digital engagement strategies and tools that can strengthen the bonds between your association and members. 
For example, you can tap into video conferencing and live streaming tools to present panel discussions, expert conversations, and even virtual networking events. These virtual events are an effective replacement for any canceled events that are unlikely to be rescheduled during the 2020 calendar year.
Another great idea is conducting an advocacy campaign. This can make the most of your digital engagement toolkit, build a stronger sense of community among members, and raise awareness for your association's work. These campaigns have seen a lot of energy in recent years, and according to this Double the Donation guide, the digital tools to support them are more advanced than ever.
Essentially, if the pandemic has led to any holes in your community-building strategy, we'd bet there are tech tools that can help fill the gaps.

2. Invest in your ability to engage with mobile members.
As an association professional, you likely seek mobile-optimized products in your day-to-day life to make using tech more convenient. How do we know this? Well, just look at this listing of Salesforce apps for associations. Many of them are created to be mobile-accessible!
As we all know by now, mobile matters. If you're not meeting members where they are (their smartphones), you might not be meeting them at all. 
Why is this so crucial in 2020, in particular? We've already covered that all of your engagements with your association's members are happening over the internet. At the same time, we know that 1 in 5 adults in the U.S. is a smartphone-only internet user. This means that if your site isn't mobile-optimized, there is a decent chance you're alienating a chunk of your membership from engaging at all!
As a baseline requirement, your website should definitely be mobile-optimized. Your member portals and discussion boards should be mobile-accessible, as well, and ideally via a dedicated mobile app.
It could be a good idea to conduct a survey of your members about their satisfaction with your association's mobile experience. This will point you to both immediate issues that need addressing and to longer-term improvements worth investing in.
Bonus! If you're thinking of pursuing the advocacy strategy we discussed in the first section of this piece, there are apps for that too. In fact, according to this DNL OmniMedia guide, these apps have been game-changing for advocacy efforts in the past five years! If you're curious to see customized advocacy apps in action, feel free to reach out to us at DNL OmniMedia to request a demo. 

3. Refresh your digital marketing strategies.
Just as you should fortify your online community-building strategies to overcome the pandemic's challenges, you should also do so with your digital marketing efforts.
The greatest benefit of digital marketing is that it constantly generates more engagement data, effectively giving you real-time glimpses into the effectiveness of your strategies. That being said, developing a marketing strategy, even a very thorough one, at the top of the year and then letting it run its course isn't enough. Your team should be actively checking in at regular intervals to adjust any marketing strategies or outlets that aren't generating results.
Look through your existing stack of marketing tools and consider how you use them. These are a few common areas of improvement for many organizations:
Email automation.

Combining smarter automated platforms with proven strategies for writing engaging emails can help to boost your open rates and actually get your messages seen by members.

Website integrations.

Hopefully, you're already using digital tools on your website that allow you to cleanly report any engagement data they generate. Taking it a step further to directly integrate your website and CRM, however, is an ideal way to improve your website's usefulness for both your team and your members.

Search engine optimization.

Your association is likely a thought leader in its space, so take the time to develop and pursue a concrete SEO strategy. This can significantly boost your search engine visibility around key terms and help raise awareness of your work.
If this list seems overwhelming, don't be afraid to seek out association and nonprofit marketing consulting. A marketing consulting firm can help guide your team through a variety of outreach efforts, including improving your website, optimizing your SEO presence, creating effective email drip streams, and more!
Conducting a Tech Check-Up for Your Association
After reviewing these three strategies, take a few steps to help prevent your team from losing time, focus, or money as you make tech updates.
Technology planning is the process of developing a comprehensive strategy for identifying improvements you need, making updates, and then incorporating long-term plans for keeping your tech running smoothly. 
The basic steps of developing a tech plan include assessing your toolkit, determining your priorities and needs, outlining a budget, researching vendors, and finalizing a timeline. An overarching strategy will help tech projects of any size stay on track. Focus on these best practices:
Re-evaluate your goals and how technology supports them.

If boosting your member acquisition or renewal rates were major goals last year, are they still? Is it time to shift focus to a new strategic priority, or do you want to double down and refine your efforts? How can your technology play an increased role in retaining members during challenging times?

Conduct a technology audit.

This fits into the "assessing your toolkit" step mentioned above. Take a systematic approach to review and examine each tech tool that your association currently relies on to operate smoothly and engage its members. What works well, and what could use improvement? Are there any missed opportunities or wasted efforts that your new tech strategies should address? We'd bet that there are a few tools that are no longer serving you, while others (

such as learning management software

) that could be valuable to invest in this year.

Follow data hygiene best practices.

This should be a continuous practice ingrained into your internal operations. Keeping

your association management software

organized and clean is the only way to keep it truly useful. Periodically sweep your database for redundant information, merge overlapping records, and create new custom fields whenever necessary.
Additionally, remember to look for ways to build out your existing efforts. Are there any areas in your engagement strategy that have been successful so far but could be expanded further? Let these opportunities help guide your tech strategy development.
The challenges of 2020 have likely dated your nonprofit's tech strategy faster than anticipated. Luckily, there are a variety of association software options (check out this overview for a sense of what's available) that can fill any gaps in your plan.
With these tips, you can refresh and refine your strategy to overcome this year's unique obstacles successfully
____________________________________________________________________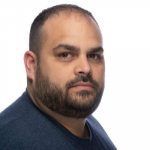 Guest post by Carl Diesing, Managing Director of DNL OmniMedia
Carl co-founded DNL OmniMedia in 2006 and has grown the team to accommodate clients with on-going web development projects. Together DNL OmniMedia has worked with over 100 organizations to assist them with accomplishing their online goals. As Managing Director of DNL OmniMedia, Carl works with nonprofits and their technology to foster fundraising, create awareness, cure disease, and solve social issues. Carl lives in the Hudson Valley with his wife Sarah and their two children Charlie and Evelyn.