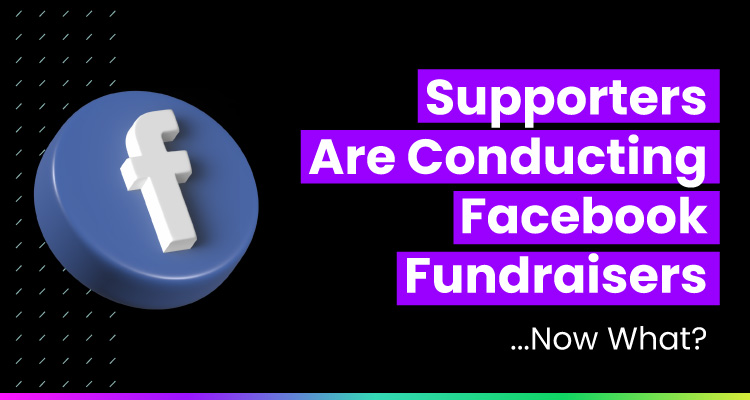 According to M+R's recent Benchmarks Study, nearly all nonprofits indicated they have an active presence on Facebook, with an average of 685 followers for every 1,000 email addresses. Therefore, chances are your organization has already had its fair share of activity and interactions with supporters on the platform.
In order to optimize Facebook fundraising as part of your overall fundraising strategy, it's essential to understand your audience's interests and cultivate relationships that secure their support for years to come. In this guide, we'll share five top ways to make the most of Facebook:
Maintain consistent branding across Facebook fundraisers

Share a Facebook fundraiser guide with supporters

Express gratitude for every Facebook fundraiser

Cultivate community with Facebook Groups

Use Messenger to connect with users one-on-one
Out of all of Facebook's fundraising tools, supporter-created fundraisers generate the most revenue for nonprofits, accounting for 37% of all gifts received on the platform. If your organization is looking to maximize your Facebook fundraising results, use the following tips to get started.
Maintain consistent branding across Facebook fundraisers
A strong nonprofit brand identity can go a long way toward securing support for your cause and expanding awareness of your work. While you may not have direct control over the images and messaging that supporters use in the Facebook fundraisers they create on your behalf, GoodUnited's Facebook fundraising for nonprofits guide recommends several ways to set them up for success.
For instance, optimize your nonprofit's Facebook page by:
Featuring an impactful cover photo.

When users start a fundraiser, Facebook automatically populates it with your nonprofit's cover photo. While creators have the option to change this, they'll be less inclined to do so if you've already provided a relevant and compelling photo for them to use.
Crafting a clear and inspiring mission statement.

Similarly, your supporters can write their own fundraiser descriptions, though it will pre-populate with the "About" information on your nonprofit's Facebook page. By including an effective mission statement, you'll encourage users to adopt the language you prefer in their own campaigns.
By creating Facebook fundraisers that match your nonprofit's branding, supporters can assure prospective donors that the funds they contribute will go directly toward furthering your mission. This added confidence makes people more likely to give, and to give in greater amounts, so be sure to provide users with a solid foundation by optimizing your nonprofit Facebook page.
Share a Facebook fundraiser guide with supporters
Help your supporters take their Facebook fundraisers to the next level by providing a dedicated Facebook fundraising user guide to boost their efforts. Consider featuring a user guide on your website that details the basics of successful fundraising on Facebook, such as:
Making the first donation.

The more donations that come in soon after a user creates a fundraiser, the more motivated others will be to join in with their own contributions. Supporters should kick off their efforts by making the first gift to encourage those in their personal networks to follow suit.
Harnessing the power of matching gifts.

Facebook users can enhance their results by pledging to match all gifts made to their fundraisers and effectively doubling the amount raised. Additionally, include information about

corporate matching gift programs

to provide more opportunities to increase the funds further.
Sharing a personal story.

Facebook fundraisers are peer-to-peer campaigns, which means some donors may be more motivated to give in support of the user hosting the fundraiser rather than the nonprofit itself. By sharing their personal connections to your nonprofit, users can better inspire their friends and family to support their fundraising efforts.
Communicating regular updates.

Throughout their fundraisers, users should actively communicate their deadlines, how much has been raised, and how much more is needed to reach their goals. This will build excitement and urgency to compel prospective donors to give.
Nonprofit professionals are naturally well-accustomed to the ins and outs of online fundraising, related software solutions, and best practices. However, your Facebook supporters could be conducting fundraisers for the first time. Sharing tips will help create a positive experience for users as they fundraise on your behalf, motivating them to continue doing so.
Express gratitude for every Facebook fundraiser
For any fundraising initiative, it's essential to express gratitude to everyone involved, from donors to peer-to-peer participants to volunteers. Yet, the thanking process can be slightly more complicated when it comes to Facebook fundraisers.
From starting birthday fundraisers on Facebook to contributing to your nonprofit's impact at year-end, there are many occasions that prompt supporters to fundraise on the platform. Since Facebook doesn't alert your organization every time a user starts a new fundraiser, it's important to use the "Sort & Filter" tool to find recently created fundraisers that your nonprofit has not yet expressed gratitude for.
As eCardWidget's guide on how to thank donors suggests, going above and beyond thanking donors indicates that you're devoted to cultivating long-term relationships with them. Maximize the impact of your thank-yous by providing additional opportunities to get involved with your organization, inviting supporters to join a Facebook group with other fundraiser starters, and encouraging them to connect further via conversational messaging on Facebook Messenger.
Cultivate community with Facebook Groups
Facebook Groups can significantly boost peer-to-peer fundraising efforts by creating a sense of community among all participants. For instance, let's say your nonprofit is running a virtual peer-to-peer push-up challenge, in which users aim to complete 30 push-ups a day for a month while raising funds. They can join a Facebook Group with other participants, share fundraising tips, and send encouragement.
Additionally, Facebook Groups allow your organization to:
Host fundraising events

, such as live-streamed talent shows or workshops.
Elevate ambassadors

by creating an exclusive group for dedicated supporters to connect.
Share upcoming events and opportunities

via group updates.
There are several ways to get users to join groups, from sending direct invites to running targeted Facebook ads. This can be an effective way to expand your nonprofit's reach across the platform and make the most of social giving.
Use Messenger to connect with users one-on-one
One of the most highly impactful ways to engage users is through one-on-one conversational messaging on Facebook Messenger. By leveraging conversational messaging, your organization can: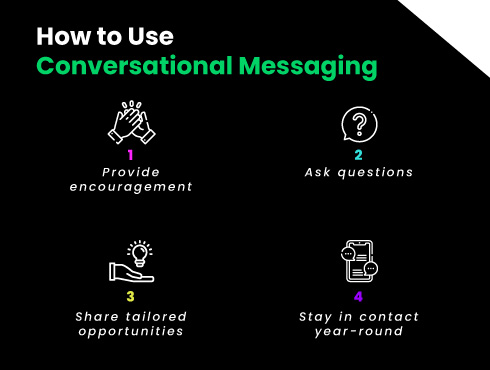 Provide one-on-one encouragement to users throughout their fundraisers.

If users have questions about their fundraisers, you can provide them with personalized answers and guidance.
Ask questions and share surveys to learn more about supporters.

This can provide your nonprofit with important information such as why users support your mission and how they may prefer to engage in the future.
Share tailored opportunities with individual supporters.

Based on supporters' interests and past engagement, you can suggest opportunities that are likely to resonate most with each individual.
Stay in contact with Facebook users year-round.

With conversational messaging, your nonprofit can continue communicating with one-time fundraiser hosts throughout the year and increase the likelihood that they start another fundraiser on your behalf.
After all, re-engaging past donors and offering new ways for them to get involved is crucial for building lasting relationships with them. This makes conversational messaging on Facebook Messenger ideal for improving your organization's donor retention rates.
Wrapping Up
Facebook is an excellent tool for boosting your organization's fundraising efforts. As your nonprofit's Facebook following increases, however, the time and effort needed to thank users, manage groups, and engage in one-on-one conversational messaging become more and more intensive.
To facilitate the process of engaging Facebook supporters and setting their fundraisers up for success, consider working with a company that provides managed services for Facebook fundraising, like GoodUnited. By taking advantage of automated conversational messaging sequences, your nonprofit can continue to understand, inspire, and engage your supporters year after year.
About the Author: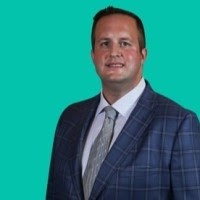 Nick Black is the Founder and CEO of GoodUnited, a venture backed Software as a Service (SaaS) startup that helps nonprofits like Wounded Warrior Project, American Cancer Society, World Wildlife Fund create 1:1 relationships with their donors through the combination of data science and human judgement delivered in conversational messaging platforms. Nick's work with GoodUnited resulted in being named The University of North Carolina at Chapel Hill's 2017 Distinguished Young Alumnus. 
Nick has been an innovator and leader at the intersection of business and social impact for over ten years. The concept for GoodUnited came through Nick's work co-founding and leading Stop Soldier Suicide, a 501c3 that grew from startup to national leader in reducing veteran suicide to the national average in ten years. Stop Soldier Suicide's growth and impact resulted in Nick being selected as a Presidential Leadership Scholar and a Leadership North Carolina Fellow. 
Nick co-founded Stop Soldier Suicide stemming from his experiences leading Paratroopers as a Ranger qualified Army Officer with the 173rd Airborne during 27 months deployed to combat zones in Afghanistan. During Nick's six years of service he was awarded two Bronze Stars, an Army Commendation Medal for Valor and as a Field Artillery Officer, was repeatedly ranked 1st among 50 peer Officers in a premier Infantry Battalion.
Nick received a BA from The Johns Hopkins University. At Johns Hopkins, Nick was a four-year member of the Varsity football team, the first two-time President of Alpha Delta Phi Fraternity and a four-year scholarship winner of the Army ROTC program. Nick received an MBA from Kenan-Flagler Business School at the University of North Carolina. At Kenan-Flagler, Nick was awarded the Rollie Tillman Award for Leadership, selected as a Kenan Institute Leadership Fellow, was President of the Veterans Club and awarded the 2018 Distinguished Young Alumnus
Nick lives in Charleston South Carolina with his wife Amanda. Amanda and Nick have a five-year-old daughter and four-year-old son.