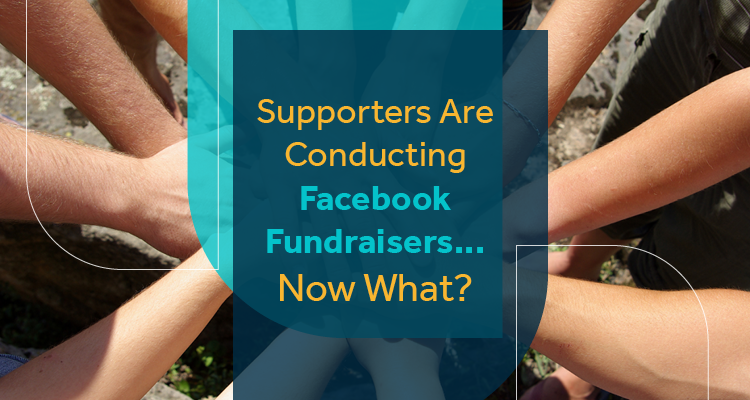 It's 2021, and by now, your organization probably has a fairly successful Facebook presence. As a nonprofit fundraising professional, you likely regularly share content, have a decent following, use targeted advertisements to reach new audiences, and readily encourage users to create Facebook fundraisers.
You're seeing some donor acquisition from Facebook fundraising, but it's hardly enough to make a major impact on your overall fundraising strategy. So, what can you do to better understand your Facebook supporters, create experiences that inspire them to give, and grow your relationships with them over time?
At GoodUnited, we've researched and reported on Facebook fundraising, specifically to help nonprofits elevate their strategies using the platform. We've noticed that a few top methods to make the most of the platform have been drastically underutilized, so we're sharing them with your team today.
To raise your relationships with your nonprofit's Facebook supporters, you should:
If your nonprofit's Facebook strategy has grown stagnant, or you're otherwise looking for ways to elevate your current efforts, these tips are for you. Let's dive in.

Express gratitude for every Facebook fundraiser.
As a fundraising professional, you're well aware of the importance of expressing gratitude to everyone involved with your fundraising efforts— donors, participants in peer-to-peer fundraisers, volunteers, and more. However, you probably noticed that as users create Facebook fundraisers on your behalf, it can be slightly challenging to thank those involved.
First, Facebook doesn't alert your organization every time a new fundraiser is started, so these efforts can easily stay off your radar. And, when you initially view the Fundraisers section of your nonprofit's profile, the campaigns are sorted to show those that have raised the most money first. Often, these campaigns are those that are almost complete, so it can be hard to have any meaningful impact before they end.
Your goal should be to thank the users that start Facebook fundraisers as early in their campaign as possible, both to encourage them and provide resources to help them succeed (more on that later). Luckily, Facebook's newly unveiled "Sort & Filter" tool can help you do just that. Simply complete the following steps:
View the Fundraisers section of your nonprofit's profile.

Use the "Sort & Filter" tool to view the fundraisers that were created most recently and are unthanked.

Post comments on each of those fundraisers, thanking the user for their efforts.
Make it a habit to complete this process regularly so no fundraisers fall through the cracks. Beyond that, consider taking your thank-yous up a notch by including any of the following:
Next steps for how to get involved with your organization.

An invitation to join a Facebook group created specifically for users that start fundraisers.

An invitation to chat with your organization via Facebook Messenger to connect further.
For the purposes of this post, we've focused on how you can thank users that start Facebook fundraisers rather than those that donate to them. However, if you're looking for tips to thank donors, you can check out this GoodUnited guide for a full breakdown.

Create community with Facebook Groups.
In the past section, we briefly mentioned inviting your supporters to join Facebook Groups associated with your nonprofit. This is a method of engaging with nonprofit supporters that is highly favored in Facebook's algorithm— meaning supporters are more likely to see posts from your group than they are individual friends or your nonprofit's main Facebook page.
First and foremost, groups can empower virtual peer-to-peer fundraising efforts by creating a community for all participants to connect. Let's say you're running a virtual peer-to-peer steps challenge, and users are walking 10k steps each day for a month while raising P2P funds in support of the effort. They can join a group on Facebook with other participants, share fundraising tips, donate to one another, and send encouragement to get those steps in each day.
Beyond that, you can do the following within Facebook Groups:
Host fundraising events.

A variety of virtual fundraising events involve

a livestreaming component

, such as streaming talent shows, gala entertainment, or even workshops. Within a group, you can livestream and collect live donations at the same time.

Elevate ambassadors.

If your organization has a subset of particularly engaged supporters on Facebook, you can create an ambassadors group for those users to connect and discuss new ways to support your organization.

Share upcoming events and opportunities.

Because groups are highly favored in Facebook's algorithm, it's more effective to share updates within groups than from your main Facebook profile. If you have an event, fundraiser, or volunteer opportunity on the horizon, you can share information about it in your various groups and trust that users will see the update.
There are a few ways to get users to join groups. As we mentioned before, you can send a group invite to users that start fundraisers directly in your initial thank-you message. However, you can also run targeted ads that encourage users to join your groups— and, it can be easier to measure the success of this effort. While you can't see how many users create Facebook fundraisers as a result of an ad, you can see how many join your group after an ad campaign!

Use Messenger to connect with users one-on-one.
For many nonprofit fundraising professionals, it can seem as though they're already doing everything they can to engage users on Facebook. They regularly share content and updates, engage users in a two-way conversation in the comments section, and have used targeted ads to grow their following.
However, we'd guess that those professionals aren't using Facebook Messenger to converse with users. Through one-on-one conversational messaging on Facebook Messenger, you can:
Encourage users one-on-one throughout their fundraising campaigns.

If the user has questions about a specific fundraising challenge, you can provide personalized answers and recommendations to help them overcome the hurdle.

Ask questions and share surveys to learn more about Facebook supporters.

This method can give you access to contact information that you can't collect from Facebook itself, or information such as why the user supports your mission and how they want to engage in the future.

Share upcoming opportunities directly with a supporter, rather than broadcasting them to your entire base

. So, let's say you're connecting with a Facebook

peer-to-peer fundraiser

that has expressed interest in fitness challenges in the past. You can tell them about your upcoming 5k peer-to-peer event firsthand.

Stay in contact with a specific Facebook user year-round, turning a one-time fundraiser host into a lifelong supporter.

Many users' first introduction to Facebook fundraising is through birthday fundraisers, which happen once a year. With Messenger, you can continue engaging with one-time fundraiser hosts throughout the entire year and increase the likelihood that they fundraise for you again.
According to the donor retention experts at Qgiv, re-engaging past donors and offering new ways to give are two strategies to increase your organization's donor retention rates. With Messenger, you can forge lasting connections between your nonprofit and each individual supporter.
Before you can engage on Messenger, you first need to get users to opt in to connect with you in the channel. There are two main ways to do this: through groups and with your initial thank-you comments. Post an invite for users to opt in to conversational messaging and go from there!

Share fundraising and branding tips for more successful fundraisers.
Last but not least, one easy way you can level up your efforts on Facebook today is to increase your team's and supporters' social fundraising literacy. If both your team and your supporters are armed with the best practices and tools to be successful on the platform, they will be!
Consider creating a user guide on your website that details the basics of successful fundraising on Facebook, such as:
Making the first donation.

Did you know that 94% of fundraisers that don't receive their first donation within 24 hours never receive a single donation? Users should kick off their efforts by making the first gift to avoid this problem.

Consider matching gifts.

Facebook users can pledge to match all gifts made to their fundraisers and effectively double the amount raised. You could even educate them about

corporate matching gift programs

as well, to see if they can increase the funds further.

Share a personal story.

Facebook fundraising is a peer-to-peer platform, meaning that some of the donors are giving due to their support of the user hosting the campaign rather than the nonprofit itself. Users should share information about their personal connection to your organization to inspire their friends and family members to support them.

Share regular updates.

Users should market their deadline, how much has been raised throughout their campaign, and how much is left to go until they reach their goal. This will build excitement and encourage their friends and family to give.

Maintain your organization's branding.

You can even share suggested images, text, and naming conventions to help users maintain your brand identity. This will preserve your brand online and build the validity of the user's campaign.
As a nonprofit professional, you're used to fundraising online (and doing so with the help of virtual fundraising software). But for your supporters, this could be their first experience conducting a fundraiser. Sharing educational and branding tips will create a positive experience for the user as they support your organization on Facebook, and that experience will inspire them to continue doing so going forward.
Wrapping Up
We realize that not all organizations— especially the larger organizations with well-developed Facebook followings— can easily thank users, manage groups, and chat with each individual one-by-one. As your following grows, so does the administrative lift of such a task.
If these tips seem out of range for your organization's current bandwidth, consider working with a company that provides managed services for Facebook fundraising (such as GoodUnited!) With this, you access custom automated messaging sequences for Messenger, full group management, and thank-you notes sent to 100% of users that start fundraisers.
This turn-key social fundraising solution empowers you to understand, inspire, and grow relationships with your next generation of supporters. Good luck!
About the Author: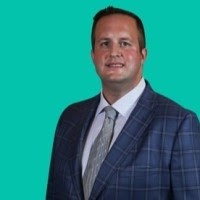 Nick Black is the Founder and CEO of GoodUnited, a venture backed Software as a Service (SaaS) startup that helps nonprofits like Wounded Warrior Project, American Cancer Society, World Wildlife Fund create 1:1 relationships with their donors through the combination of data science and human judgement delivered in conversational messaging platforms. Nick's work with GoodUnited resulted in being named The University of North Carolina at Chapel Hill's 2017 Distinguished Young Alumnus. 
Nick has been an innovator and leader at the intersection of business and social impact for over ten years. The concept for GoodUnited came through Nick's work co-founding and leading Stop Soldier Suicide, a 501c3 that grew from startup to national leader in reducing veteran suicide to the national average in ten years. Stop Soldier Suicide's growth and impact resulted in Nick being selected as a Presidential Leadership Scholar and a Leadership North Carolina Fellow. 
Nick co-founded Stop Soldier Suicide stemming from his experiences leading Paratroopers as a Ranger qualified Army Officer with the 173rd Airborne during 27 months deployed to combat zones in Afghanistan. During Nick's six years of service he was awarded two Bronze Stars, an Army Commendation Medal for Valor and as a Field Artillery Officer, was repeatedly ranked 1st among 50 peer Officers in a premier Infantry Battalion.
Nick received a BA from The Johns Hopkins University. At Johns Hopkins, Nick was a four-year member of the Varsity football team, the first two-time President of Alpha Delta Phi Fraternity and a four-year scholarship winner of the Army ROTC program. Nick received an MBA from Kenan-Flagler Business School at the University of North Carolina. At Kenan-Flagler, Nick was awarded the Rollie Tillman Award for Leadership, selected as a Kenan Institute Leadership Fellow, was President of the Veterans Club and awarded the 2018 Distinguished Young Alumnus
Nick lives in Charleston South Carolina with his wife Amanda. Amanda and Nick have a five-year-old daughter and four-year-old son.