Mobile. Mobile mobile mobile. Mobile mobile, mobile mobile mobile. Mobile. That's what your brain should be telling you when you read, think and hear anything about social media, web and digital. Just think about these two stats:
68% of Facebook activity and 90% of Twitter activity takes place on mobile devices.
That's 2/3 of Facebook and email activity (usually two of the largest drivers of online traffic and donations) happens on mobile phones now. But does this mobile activity actually lead to key actions for charities? Brandon Granger from Blackbaud had a great post and infographic (below) on npENGAGE on this very subject titled 5 Myths of Mobile Fundraising, Debunked.
What his real-world data from over 300 nonprofits told him was that 1 out of 6 donors from email and 1 out of 5 event registrants are from mobile. Not insignificant numbers already and my first thought was 'how many donors and event registrants didn't complete the transaction because of the mobile experience?'
Mobile will only continue to gain in areas of usage, traffic, donations, etc. in 2015 so before you spend too much time thinking about your Facebook, Twitter and social media strategy or your online fundraising and digital strategy, you may want to take a good hard long look at the current state of your website and calls to action on mobile. Otherwise it could be a lot of wasted effort.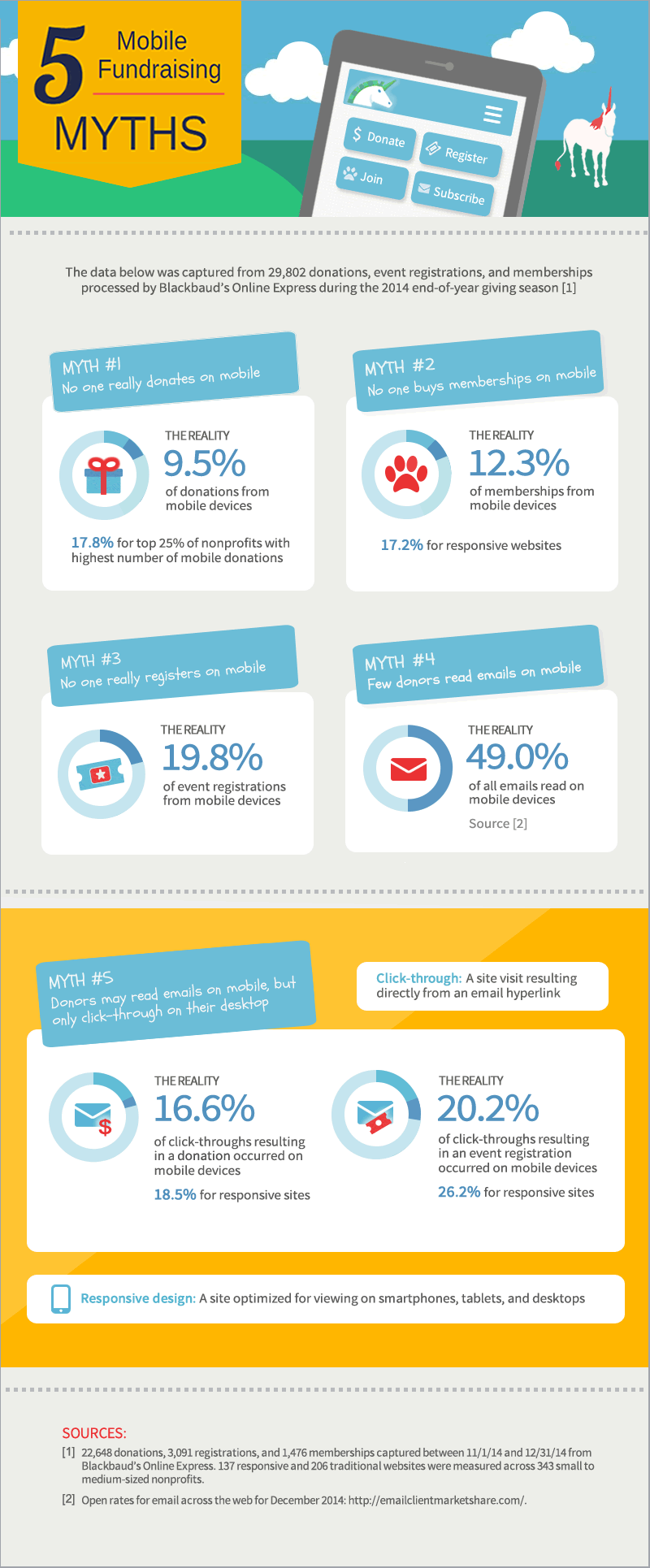 Read the full post on npENGAGE here and get more social media stats for nonprofits from Nonprofit Tech for Good here.