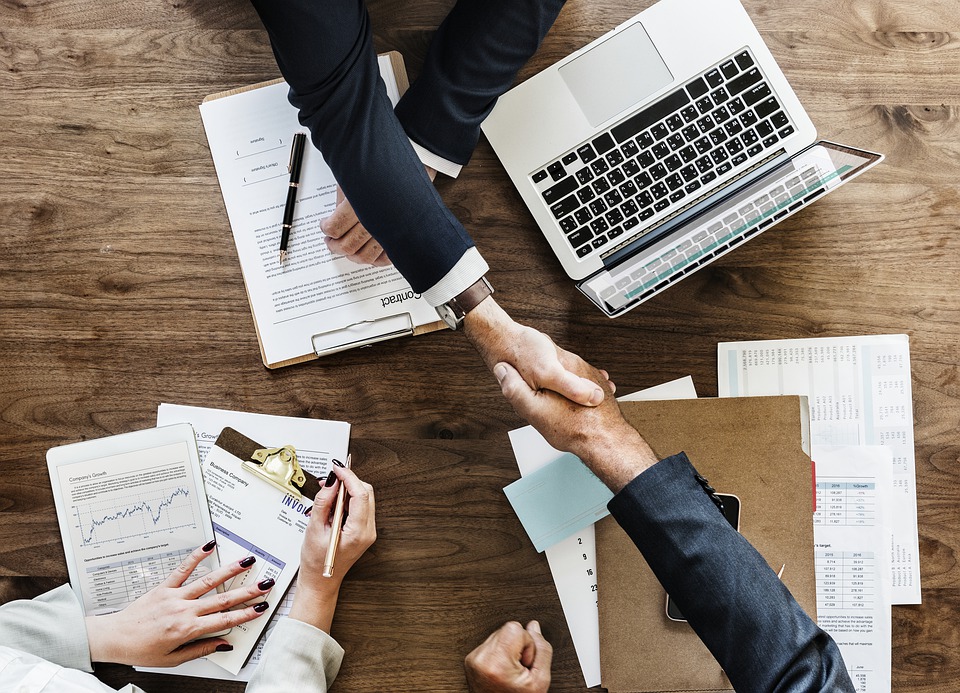 Fundraisers are constantly developing and refining new fundraising strategies, techniques, and technologies. One of the most popular, effective strategies thus far is peer-to-peer fundraising.
Peer-to-peer fundraising is a strategy that capitalizes on your nonprofit's supporters. Instead of your nonprofit asking for donations en mass, your supporters ask their friends and family members for donations on behalf of your organization.
Peer-to-peer fundraisers are often paired with events, such as walkathons or fun runs. Participants usually have an individual fundraising goal that they strive to meet before the event takes place.
Because P2P fundraisers have so many logistical components, it's important to employ the most effective strategies that can help your organization. Here's a guide to help you:
Let's get started!

1. Choose a peer-to-peer fundraising platform.
If you're hosting your first peer-to-peer fundraiser (or P2P fundraiser), you may be thinking of incorporating peer-to-peer into your existing online platforms.
While it's possible to use a traditional donation form to host a P2P fundraiser, peer-to-peer software provides a more integrated, streamlined approach.
Take the case of the Catholic Charities of the Archdiocese of Denver.
This organization hosts an annual cycling event called Ride the Rockies to raise money for homeless shelters. In their first few years of hosting the fundraiser, they used a simple donation form where donors would have to include a memo to show which person they were supporting with their gift.
By using peer-to-peer software, the organization received a 500% increase in donations, with one fundraising team raising $40,000, over the course of three years.
Like Ride the Rockies, many peer-to-peer events can benefit from software that's designed to connect individual fundraisers to a nonprofit's core website. The increase in donations is very likely the result of an integrated peer-to-peer platform.
How does it work? Peer-to-peer software allows each individual fundraiser to create a personal donation page and subsequently accept donations.
Each page should feature:
The individual fundraiser's name.
Their personal story, including their connection to your nonprofit and the cause you serve.
A fundraising thermometer that displays their goal and progress.
Space for relevant videos or photos.
Social media sharing features so that they can easily spread the word.
Each of these features allow your supporters to appeal to their personal networks for donations. After all, P2P donors want to support the people they care about, not just your cause (especially if they've never encountered your nonprofit before).
P2P software allows donors to support both!
In summary, with an effective P2P platform, your nonprofit can empower your supporters and increase donations at the same time!

2. Manage your individual fundraisers.
One of the great things about P2P fundraisers is that your supporters get to take the lead! However, you don't want to leave your fundraiser entirely in your supporters' hands.
To make the most of your P2P fundraiser, it's important that you employ the right management tools and practices.
Management doesn't mean breathing down your supporters' necks or telling them how they should ask for donations. Rather, it involves empowering your supporters with the right guidance and tools so that they can reach their full potential.
Additionally, properly managing your individual fundraisers can enable the long-term success of your nonprofit, as you build a loyal team of ready-and-willing fundraisers.
To maximize your management, you'll want to:
Send reminders about registering for your P2P event.
Update your donor database with new information gleaned from your supporters' participation in the fundraiser.
Offer support to individual fundraisers who are struggling to meet their goals.
Send regular updates about the progress they're making.
Provide your most dedicated supporters and donors with additional opportunities for engagement, such as membership programs.
Offer toolkits or webinars to train your supporters in setting up their donation pages and asking for donations.
These are just a few examples of the types of management you'll likely need to employ.
In summary, manage your individual fundraisers by providing them with the support and information they need to reach their fundraising potential.

3. Brand your peer-to-peer fundraiser.
Even though many different supporters will be advertising your cause, you still want to present a consistent, cohesive message.
Everyone who encounters your peer-to-peer campaign should be able to understand how their donations will be used to further your cause.
To ensure that you're presenting a clear message, brand your P2P fundraiser.
Branding your fundraiser means paying careful attention to how your nonprofit is presenting itself throughout the fundraiser, through both content and design.
There are a few key strategies you can use to ensure that your brand is effective:
Provide your supporters with suggested copy. Not every supporter will want to write out their personal story (and who could blame them? Sometimes it's hard to know the right thing to say). Your organization should provide templates with suggested copy for donation pages, emails, and social media posts. The copy should be easy to customize to an individual so that your message is consistent, yet personal!
Design an effective template. Most P2P software will allow your organization to create a template or design scheme for each individual donation page. Ensure that the colors and fonts you choose reflect your nonprofit. Most importantly, make sure that your nonprofit's name and logo are integrated into the template.
Focus on your cause. To really empower your supporters while staying on-brand, you'll need to provide them with toolkits that detail how this fundraiser will help your cause. Include at least one high quality photo of the recipients of your nonprofit's aid, as well as a specific story of how your nonprofit will help them. Supporters can use this material when they ask for donations.
Branding is about more than aesthetics; it's about building recognition and trust between your organization and your donors.
In summary, building a brand for your fundraiser is important for maintaining a consistent, powerful message across a multitude of supporters.

4. Maximize your communication channels.
With a P2P fundraiser, your supporters can reach out to their networks in any way they choose; there are endless ways to ask for donations, and each supporter will have their own strengths when it comes to communicating with potential donors.
For example, an avid Facebook user may find it easy to reach their friends and family over social media, while another supporter may prefer to speak to donors over the phone.
Your nonprofit can maximize the reach of your supporters' appeals by crafting communication strategies behind the scenes.
For example, you should:
Create a hashtag so that supporters can easily consolidate posts across multiple social media channels.
Encourage supporters to link to your nonprofit's website in their emails so that donors can learn more about your cause themselves.
Write a suggested script for phone calls that supporters can reference.
Advertise your P2P event and fundraiser through multiple communication channels, and encourage supporters to spread the word via social media.
By following these strategies, you set the groundwork so that supporters can hit the ground running in whichever channel they choose.
Of course, you can also use any channels that are unique to your organization as well. For example, churches can make live appeals during sermons or print information in bulletins. The key is to use the communication channels you already have to their full advantage!
In summary, maximize your communications by helping your supporters utilize the channels that are already in place.

5. Create friendly competition.
To keep your supporters motivated and engaged throughout your P2P fundraiser, try creating friendly competition.
Your fundraising teams can compete to raise the most money, which can motivate them to reach beyond their individual goals.
Here are a few ways to do just that:
Leaderboards, which display the top fundraising teams in real time.
Fundraising badges, which supporters can earn for reaching certain fundraising milestones and display on their personal donation pages.
Recognition, which allows you to thank your most dedicated supporters for their service to your cause via social media.
In all of these strategies, it's important to note that the rewards are based on showcasing supporters' accomplishments.
Be cautious of rewarding fundraisers with tangible gifts or flashy prizes; you don't want prizes to overshadow your cause!
In summary, generate friendly competition to encourage supporters to reach beyond their goals.

6. Implement fundraising matches.
Fundraising matches are a type of corporate philanthropy that can greatly benefit a peer-to-peer fundraiser.
Fundraising matches occur when a company offers to match the amount of money that one of their employees raises through your fundraiser.
That means that you can receive double the amount of funds that one of your supporters raised!
The biggest hurdle to reaping the benefits of fundraising matches is making your supporters aware of them in the first place. After all, your supporters have to apply for fundraising matches themselves.
Your nonprofit should inform supporters about the opportunity to seek out fundraising matches; most of them will be eager to double their impact!
Though you can always use your communication channels and toolkits to teach them about the benefits of fundraising matches, you should also look into matching gift tools.
Matching gift tools, like the one featured on this ASPCA website, allow supporters to search for their employers and determine the match-eligibility of their donations. A simple tool like this one integrates into your site so that it can be easily accessed.
In summary, encourage your supporters to pursue fundraising matches by informing them of the opportunity and implementing matching gift tools into your website.

7. Steward your donors.
Donor stewardship is an important aspect of any campaign, whether it's a peer-to-peer fundraiser or a capital campaign.
However, peer-to-peer fundraising presents unique opportunities and challenges. For one, many donors who give to a P2P campaign likely do so because they want to support an individual that they know.
They might not feel invested in your organization or interested in your cause right off the bat. It's important to build a strategy to recognize all of your donors and welcome new ones into your organization.
Ensure that your fundraising teams know the importance of thanking the people who donate to their campaigns. Since they're reaching out to their own networks, your supporters will be best equipped to genuinely thank donors in the most effective and meaningful ways.
However, your organization should still play a role to retain these donors by doing the following:
Email new donors to welcome them to your organization. Invite them to your website, where they can learn more.
Use donation receipts wisely. Once donors confirm their gifts, direct them to additional opportunities for engagement, such as a form to register for a walkathon or a list of upcoming volunteer opportunities.
Invite donors to follow your social media channels. With social media, you can recognize donors for their contributions and showcase your organization at the same time.
The key is to engage donors so that they don't vanish once your P2P campaign ends. Show them that they're valuable partners to your organization, and you want to work with them!
In summary, reach out to new donors with engagement opportunities to introduce them to your nonprofit.
---
Whether you're a P2P expert or are just getting started with your first campaign, these 7 strategies can keep your fundraising efforts on the right track!
---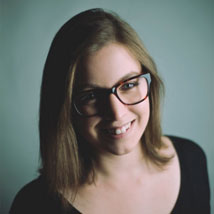 Abby Jarvis is a blogger, marketer, and communications coordinator for Qgiv, an online fundraising service provider. Qgiv offers industry-leading online giving and peer to peer fundraising tools for nonprofit, faith-based, and political organizations of all sizes. When she's not working at Qgiv, Abby can usually be found writing for local magazines, catching up on her favorite blogs, or binge-watching sci-fi shows on Netflix.