In today's digital world, people are spending more time than ever on their cell phones. In fact, studies show that the average American spends over 5 hours on their mobile device every day! Rather than trying to steal your supporters' attention away from their phones, meet your audience where they are by creating a robust SMS marketing strategy.
SMS marketing is a tried and true way to connect with donors and volunteers. Whether you're running an annual campaign or a giving day fundraiser, SMS marketing can help your organization drive revenue and build strong relationships with donors and volunteers.
By texting your supporters directly, it's much more likely that they'll open and read your messages. In fact, text messages have a 99% open rate and a 90% read rate within just three minutes of sending. Plus, engaging and inspiring texts can effectively motivate your donors to take the intended next action and get more involved in your work.
Use these essential tips to grow a thriving donor base that you can rely on year-round:
Building an SMS marketing strategy takes time and effort, but it's a worthwhile investment to rally your donors around your cause. Let's begin.

Work with a text messaging provider who understands fundraising.
Before you can launch your SMS campaign, you'll need a reliable text messaging platform. An ideal text messaging platform acts as an all-in-one solution for everything you need to power your outreach and has the fundraising experience to provide the right support.
According to Tatango's guide to nonprofit text messaging, you should invest in software with the following features:
Mass sending. With the simple click of a button, your nonprofit should be able to reach hundreds or thousands of supporters. Ensure that your text messaging software has fast messaging speeds so your supporters receive your messages right after you send them. This is especially important if you're running a fundraising campaign with a tight deadline and need to send urgent reminders to donate.
Automation. Sending a message each time a supporter opts in to your texts or donates is time-consuming and nearly impossible if you have a large donor base. Instead, partner with a provider that will automatically send welcome and thank-you messages to donors, helping your supporters feel valued and saving your nonprofit valuable time.
Subscriber segmentation. Creating personalized communication experiences with your supporters builds donor relationships and makes it much more likely that they'll donate to your campaign. Work with a text messaging provider that enables segmentation based on giving history, recency of opting into your campaign, and other relevant factors.
Security. Your text messaging software will have access to important information about your supporters. If a data leak occurs, an unauthorized user can send out messages with your nonprofit listed as the sender, which could lead to a decline in trust in your organization. Partner with a provider that has two-factor authentication, secure sending, and automated logout so you can run your text messaging campaign safely.
Your text messaging provider should also help your nonprofit stay compliant with the Telephone Consumer Protection Act (TCPA), which protects consumers from receiving unsolicited communications. A trusted expert in the text messaging space will support your nonprofit in creating a legally compliant campaign so you can make the most of your SMS marketing efforts.

Create a memorable keyword.
A keyword is a word or brief phrase that supporters will text to your nonprofit's shortcode or long code, allowing them to opt-in to your campaign. When creating a keyword, keep the following qualities in mind:
Make it relevant to your campaign. A keyword that is closely tied to the purpose of your campaign will help donors get excited about your cause. Plus, they'll feel confident that they're opting into the campaign that they intended to join. For example, a higher education institution named Dingo State University could make their text-to-give keyword "DONATE2DINGO."
Make it catchy. A keyword that is easy to remember is also easy to market. Tap into your creativity and make a keyword that supporters can easily recognize as belonging to your organization and can share with their personal network.
Avoid using special characters. If your keyword is overly complicated, donors may have a hard time correctly typing it on the first try. As a result, they may get frustrated and abandon opting into your campaign altogether. Choose a word or short phrase that is easy to spell and avoid using special characters that will slow down your donors.
If your nonprofit plans to run multiple text messaging campaigns, make sure to use a distinct keyword for each campaign. This will prevent any confusion from taking place and help donors easily opt-in to the campaign of their choice.

Grow your contact list.
An important element of making your SMS marketing campaign successful is having a robust contact list. According to NXUnite, a strong multichannel marketing strategy can help you motivate donors to opt-in. Use the following marketing channels to spread the word about your SMS campaign:
Email. Send an email to your supporters explaining how to sign up for your organization's text messages to receive updates about your work and fundraisers. You can also add your keyword to your email templates and feature your keyword periodically in your e-newsletter. Plus, consider segmenting your emails based on donation frequency, recency, and amount to make your emails more targeted and relevant to different audiences.
Website. Highlight your SMS campaign on your website by including it in your 'Stay in Touch' tab. Or, if you're running a text-to-give fundraiser for a specific event, include how to sign up for your campaign on your event landing page. Be sure to add a phone number field to your donation, subscribe, event, and advocacy forms to simplify the opt-in process.
Social media. Create engaging graphic designs that explain how to opt-in to text messages from your nonprofit, what text-to-give is, and the convenience of donating from your mobile device. Post about your SMS campaign on relevant social media platforms where donors are most likely to see your content.
Building your contact list over time can help you reach more supporters and create specific, one-on-one communication experiences through segmentation. You can also tap into your existing database to grow your contact list. If constituents have given your nonprofit their phone numbers in the past, your organization can add these individuals to your text messaging campaign with the option to unsubscribe at any time.

Incorporate storytelling into your texts.
Because donors are always on their phones, it's highly likely that they'll see and read your texts. However, you don't just want them to read your texts. You want them to feel more passionate about your cause, get involved in your work, and donate towards your fundraising campaigns.
To create inspiring text messages that encourage donations, share a story about a problem that your donors can help solve. This will help create urgency and communicate to donors how they can become the hero of the story. For example, if you're an animal welfare organization, you can highlight recently rescued animals who need medical care to heal. Include an image to help donors visually understand the problem that needs solving.
At the end of your text, make sure to include a strong call to action to give, along with a mobile-friendly link to your donation page. Or, you can also use SMS campaigns to ask supporters to register for your upcoming event or volunteer. Ensure your call to action is specific and provides next steps on how donors can be a part of the solution.
With a strong SMS marketing strategy, your nonprofit can successfully grow its audience, drive more donations, and ignite passion around its cause. Do your research to find a reputable text messaging software that will help you set up a winning text-to-give campaign. Once you've built your contact list and are ready to launch your campaign, create inspiring text messages that will engage your audience and make them eager to give. Good luck!
---
Author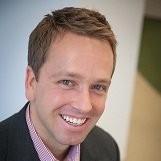 Mike Snusz brings 19 years of digital fundraising experience to his role as Director of Nonprofit Customer Experience at Tatango, a text messaging platform for nonprofits and political campaigns. Prior to Tatango, Mike spent 15 years at Blackbaud leading a team of digital consultants that helped nonprofits improve their online fundraising, monthly giving, email marketing and peer-to-peer fundraising programs. Mike started his nonprofit career managing the Ride For Roswell from 2003 to 2005 in his hometown of Buffalo, NY.