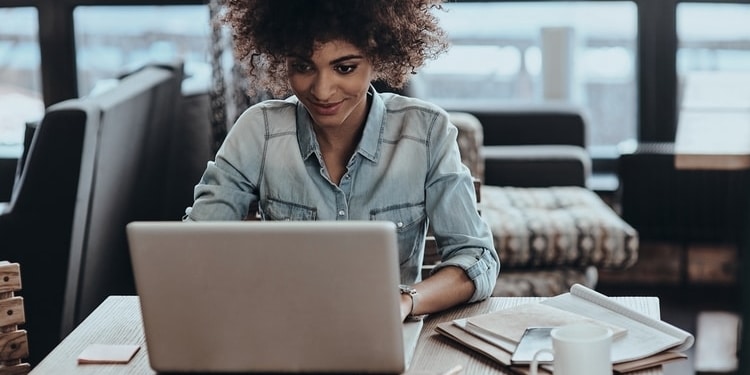 Do you work at a nonprofit that works regularly with volunteers? Have you struggled to onboard them? How about retain them?
The more confident your volunteers are, the more effective they are at doing important work for your organization. Fostering confident and empowered volunteers starts with good placement and training. Investing sufficient time into developing a standout training program can increase volunteer engagement, motivation, and retention rates.
When you invest in your volunteers, the rewarding experience that your team provides can lead to lifelong support. They'll feel valued and may choose to invest even more of their irreplaceable time into your organization.
So how do you create an amazing volunteer training program? Well, in 2021, e-learning is your best option. This article will explain why your organization should consider investing in e-learning to help maintain volunteer engagement and retention during social distancing and beyond.
Here is a quick outline of what we will be covering:
Why use e-learning for volunteers?
How can e-learning help new volunteers?
How can e-learning help retain existing volunteers?
What steps should your nonprofit take to implement e-learning?
If you're ready to develop a highly engaging volunteer program through e-learning, let's get started!
---
Why use e-learning for volunteers?
There is nothing more frustrating to a volunteer than the feeling that their time is being wasted. Any volunteer program director's goal should be to ensure that every minute of a volunteer's time is spent on something productive and valuable.
In-person classes have their perks like team bonding, but they can often take up more time than necessary. From driving to a location to waiting for classes to begin, it can almost double a volunteer's time investment in training.
E-learning offers the most efficient and convenient training possible for volunteers. In an increasingly digital world, most people are now comfortable using a computer, making e-learning more feasible than ever before. Online training allows volunteers to fit their training into their own schedules with the added convenience of not needing to leave their homes.
E-learning is also the most convenient way to track training completion for each volunteer; you can even sync up your LMS with your volunteer management solution to share that training data between systems.
By doing this, you ensure that a volunteer is only ever scheduled for shifts and roles they are qualified to work once they have completed their training. This is a huge advantage for reducing manual administration and ensuring everything is tracked for historical reporting.
---
How can e-learning help new volunteers?
When onboarding new volunteers for your organization, there is often a lot of 101 training to get through before they can even begin doing anything for your team. This training can often feel like a lot all at once for new volunteers. That's when breaking training down into small or microcourses comes in handy.
Microlearning breaks down training into short or snack-sized courses that take 5 to 10 minutes to complete. This way, a volunteer can learn a specific skill they need to do a particular task quickly without learning everything all at once. This also allows volunteers to fit in a course or two when they have a little free time at home, making this even more convenient for them.
Remember, the goal with new volunteers is to get them excited and invested in your organization's mission and positive impact. The last thing you want is to overwhelm them and scare them off, so make sure you're selecting straightforward courses that share exactly what they need to know.
---
How can e-learning help retain existing volunteers?
There are many reasons why volunteers donate their time to an organization. One of them is to gain new skills through training to better themselves personally and professionally. This motivation makes training for existing supporters essential to volunteers' engagement and commitment to the organization for the long term.
Investing in e-learning and providing volunteers with access to skill-based courses offers value to your organization and participants. Depending on your learning management system, your organization may even have the ability to make training fun by using gamification and offering awards and recognition for those volunteers who complete the most courses.
Not only does e-learning offer you the opportunity to increase training in less time and with fewer resources, but it can also act as a perk for your volunteer team. E-learning offers a truly win-win scenario in which your volunteers gain more skills, and your organization develops well-trained volunteers who can make a more notable impact.
---
What steps should your nonprofit take to implement e-learning?
Now that you're versed in the benefits of e-learning, it's time to consider how you can implement it in your volunteer program. First, you will need to take a look at your annual tools and resources budget to figure out how much you can allocate toward a learning management system. Once you have a budget in mind, next up is looking for a system that meets your needs.
Once you have the system in place, you can begin repurposing your existing training materials and turn them into online courses. When considering what new training to implement, consider reaching out to your current volunteers and asking them what they think could help them do a better job and what they are interested in learning.
---
Volunteers invest their valuable time in your organization, so it's important to ensure they have the resources to succeed. E-learning can help your organization return the favor by offering volunteers a chance to learn new skills along the way. Now it's time to get out there and start your e-learning journey!
---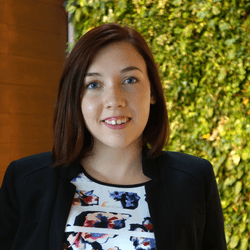 Guest Author: Cassandra Smallman
Head of Marketing at InitLive
Cassandra is a passionate content creator dedicated to fostering positive impact through thought leadership in both the Nonprofit sector and live events industry. You can find her work at www.initlive.com or on Linkedin and Twitter.