Having volunteers is a great way for your organization to get the extra manpower it needs to work toward achieving your goals. Volunteers love to give their time and effort, after all. But with those extra helping hands comes a caveat: You'll need to effectively keep track of them.
There are many ways to go about keeping track of, engaging with, and retaining your volunteers. However, the most effective strategies we've found include:
Using software

Soliciting volunteers directly

Communicating regularly
Let's take a closer look at how these strategies come into play!
1. Use software.
In order to keep track of your volunteers, it's essential that you invest in the right software to streamline this entire process. Automatically track volunteer applications and view the information provided in easily accessible reports.
For example, your software should allow you to:
Filter through volunteers.

Use an online registration system

that allows you to filter your applicants. This way,  you can find the volunteers who are best suited to the tasks you have as well as gather their contact information.

Integrate background checks.

When your volunteers first start out, you'll likely need to run a background check on them. If you use software that

integrates background checks with your registration process

, you'll be able to take care of it all in one fell swoop!
Have an effective time-tracking system.

One of the most important metrics any volunteer manager has to keep in mind is the hours their supporters put in. It's also handy for any records you need to keep, whether to show appreciation for your volunteers or if you need to apply for any outside grants.
Investing in the right software can make the entire process smoother. When all of your solutions are in one place, you'll be able to focus on what's most important: the goals your organization is working toward.
2. Solicit volunteers directly.
While keeping track of your volunteers is important, engaging them from the start is equally so. One of the most effective ways to first find volunteers is to reach out to them directly. However, simply sending out a bulk email with a volunteer opportunity could come off as impersonal and cause the recipients to ignore the email.
Instead, try out these strategies to obtain volunteers:
Make it personal.

Reach out to those on your volunteer list in a personal manner. Using filtering tools, look for volunteers you know would be well-suited to the project you're thinking about and explain why you think they would be a good fit. People like to feel valued for their contributions and will be more likely to respond if this is highlighted. Software that allows tokens to personalize emails will make this even faster. Draft one email and the tokens will personalize the fields for all of them.

Offer smaller commitments.

Tell potential volunteers all the things they can do within even one hour of volunteering time. Make it clear what they'll gain by volunteering their time in general, too. If you use software that allows scheduling, you can include a link to sign up for a time slot in your email, which makes it easy for volunteers and automates the process for you. You can then email those who have signed up for a specific day or time directly for reminders and other pertinent information.
Offer volunteers a compelling, personal reason to get involved with your organization. You'll find that this is more effective than sending out emails in bulk. When individuals feel important, they'll be more likely to get involved.
3. Communicate regularly.
When it comes to retaining and tracking your volunteers, part of this effort will involve effective communication. Communicate regularly with your volunteers as a way to track their progress, feedback, and current state of mind.
For example, as part of your communication strategy, you could:
Communicate in various ways.

Aside from email outreach, you can use texting to engage and communicate with volunteers. Your registration software can also easily facilitate communication.

Show appreciation.

Say thank you to your volunteers for their work. You can even host dedicated events to show your organization's appreciation, like a movie night or dinner. Give out prizes to top volunteers, or provide

t-shirts they can wear

for all volunteering events.

Remind people of your goals.

Be sure to regularly check in and remind volunteers what their work is contributing to. You can do this through emails, photos, events, regularly scheduled check-ins, and compliments on their hard work.
Communication is the key to maintaining a good relationship with your volunteers and keeping track of their progress as well as that of your organization's. Having your goals in mind and openly communicating in a variety of manners will go a long way.
Keeping track of and engaging with your volunteers can be made easier by investing in the right software and effectively communicating. Follow the right path that works for your organization and start efficiently managing your volunteers.
This post was contributed by Asaf Darah of Regpack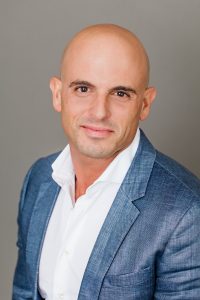 "Asaf Darash, Founder and CEO of Regpack, has extensive experience as an entrepreneur and investor. Asaf has built 3 successful companies to date, all with an exit plan or that have stayed in profitability and are still functional. Asaf specializes in product development for the web, team building and in bringing a company from concept to an actualized unit that is profitable."