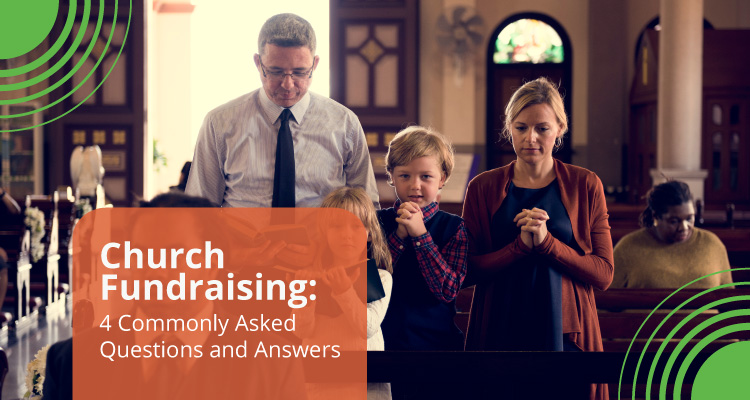 Leading a church is a rewarding job in itself. Connecting with community members, offering services to congregants, and providing valuable opportunities and experiences all drive your mission. With all the good that you do, an area of management you might find yourself leaving to the wayside is your church fundraising efforts.
Church fundraising is critical to the health of your institution. Currently, churches in the United States are self-funded. The money they do have goes toward paying for basic administrative costs like property maintenance, staff salaries, and utilities. 
Typically, these costs are supported through the weekly offerings your members give during service. These payments are called "tithing" and involve individuals or families giving 10% of their annual income to the church. 
However, this is often not enough. 
You might not think you need it, but having a dedicated fundraising strategy and some online tools at your disposal can drive your church's offerings further and help you better serve your community. If you haven't started thinking about upgrading your fundraising efforts but want to, you've come to the right place. 
This guide can help your church figure out their modern fundraising plan as well as learn about best practices and ideas you can implement yourself. Should you invest in church donation software? Should you take tithing to a digital format? Keep reading to answer these questions and more.
Specifically, we'll be addressing:
Why is church fundraising important?

Should churches invest in online donation forms?

How can you increase your church fundraising?

What are some church fundraising ideas you can implement?
With improved and revitalized strategies driving your church fundraising, you can better lead your congregants and provide them with the services they deserve. Let's begin.
Why Is Church Fundraising Important?
As mentioned earlier, churches need funds from their community and congregants to cover basic administrative costs. 
Church members know that tithing is important. After all, it's a representation of how we can trust God with our finances and lives. However, it's likely that the tithes your church receives are not enough to actually sustain your institution. There are often unprecedented costs, like a broken appliance that might need fixing. 
In fact, many churches often struggle to make ends meet, especially in the last couple of years with the unstable economy. That's where church fundraising comes in. 
However, you shouldn't fundraise just because you can. Many people actually believe that churches shouldn't fundraise, that the tithes they already have and their faith should be enough to keep them going. That's why when your church does fundraise, you need a specific goal in mind. No one, even your church members, likes giving money when they don't know where it's going.
So, consider your church's priorities and needs for the upcoming year. Do you need the funds to cover the staff salary? Or to support a more in-depth and engaging youth program? Will they help fund the yearly mission trip you send some of your most passionate churchgoers to? Do you simply want to maximize your year-end giving? 
Now, let's move on to talking about how you'll receive these funds and the tools that you might invest in to do so. 
Should Churches Invest In Online Donation Forms?
It's time to do some self-reflection. Where does your current church fundraising stand? Your efforts can range from collecting cash in person and putting it in a bucket, to perhaps using an online banking app like Venmo, to having a comprehensive and dedicated church fundraising solution.
Likely, your own church fundraising stands somewhere in the middle. However, our modern world is a digital one, and it's time your church starts putting itself on the same playing field. If you still depend on offline spreadsheets or physical notebooks to track your funds, you risk quickly becoming disorganized and missing out on your fundraising potential. 
In fact, your best bet is going to be investing in a dedicated online church fundraising solution with customized donation form capabilities. This way, congregants can give from their computer or mobile devices, forgoing the need to handle cash. 
Taking insight from this Qgiv article on church donation forms, here are some of the top benefits an online fundraising solution can bring you:
Form customization to include all necessary fields (like name and payment details) and brand it to the church's colors.

Payment process automation and assurance that your church members' data is secure and protected.

Recurring gift options for those who want to make their donation (or tithe) a regular occurrence.
The most significant benefit that converting to an online solution will bring is that you now have a comprehensive and accurate database of all your church members. This allows you to track who gives and integrate with accounting software, making church management much easier. 
How Can You Increase Your Church Fundraising?
Now that you know the importance of investing in an online solution to support your church fundraising efforts, it's time to consider how you can use it to your advantage. 
Simply using an online donation tool is not enough if you really want to revamp your church fundraising and reach your goals. There are a couple of tips that we can share to better the chances of increasing your revenue. These are:
Optimize your online donation form.

All donation forms should be as simple as possible. The longer they take to fill out, the more people you'll lose along the way. Try to only ask the critical questions, like personal information, gift amount, and payment details. 

Ensure your donation forms are mobile-friendly.

Did you know that mobile-responsive donation pages

yield 34% more donations

? Your donation form should be mobile-friendly if you want to reach your fundraising potential. Keep your form design vertical and make sure the text is legible on smaller screens. This way, your church members can give at their convenience with their smartphone. They can even use their phone to provide a tithe right after a service is over!

Use a dedicated giving mobile app.

If you want to really encourage your church members to tithe electronically, you should invest in a mobile giving app. This enables church members to quickly give a gift without having to reenter their payment information over and over again.

They can even set up a recurring payment to represent their tithes to the church. Offering these digital ways to give tithes and additional offerings is even better because this way, your congregation won't have to hit the bank beforehand and pick up cash.
Connect with congregants on social media.

Want to take your fundraising to another level? Engaging with your church members outside of actual service can help. Consider creating a church social media account and interacting with members through these online platforms. 
You might even embed your social media connections into your online donation form and page so that supporters can easily access them and even share their gifts to their accounts. 
Along with the ideas above, your church fundraising can go the extra mile with specific events and campaigns you host. Read on to explore some of our favorite church fundraising ideas. 
What Are Some Church Fundraising Ideas You Can Implement?
Coming up with new ideas to engage your church members and inspire them to give isn't the easiest thing. After all, your congregation likely already gives regular tithes, so asking for more support can be challenging. 
However, with a clear goal, along with a great idea, your congregation will love supporting your church and all of your offerings. Here are some of our favorite church fundraising ideas that anyone can implement: 
Crowdfunding

is a tried-and-true method of raising a lot of money in a short amount of time. It involves creating a dedicated crowdfunding donation page and marketing it profusely on social media and other online platforms. This is great because your church members don't have to give a lot. Instead of asking for large contributions, crowdfunding collects smaller gifts from the majority of your congregants. Make sure to set a fundraising goal and deadline and track your progress in real time.

Peer-to-peer fundraising

is similar to crowdfunding but instead involves enlisting the help of your congregants. They'll create their own dedicated peer-to-peer page and fundraise on your behalf. This idea is excellent if you want to get your church members engaged or if they wish to be more involved. Peer-to-peer fundraising multiplies your effort exponentially with more members raising money on your behalf. As a result, your church's mission will reach additional audiences and social circles.

Giving kiosks

aren't necessarily a fundraising idea, but a key method to increasing giving in general. These are onsite tithing, giving, and event registration tools. This allows church members to donate or sign up for an activity in person but still forgoing the need for cash since the kiosk can accept credit or debit cards. 

Shoe drives

are usually extremely successful fundraising ideas for churches because it's easy for the entire congregation to get involved. All you need to do is ask your church members to gather and donate their old shoes and designate an area where they can drop them off. Then, you'll send these shoes to a company that pays for donated shoes, like

Funds2Org

. 

Text fundraising

allows individuals to give back with a couple of texts on their smartphones. Your own church can take advantage of this handy tool and set up your own dedicated text fundraising phone number and keyword. To learn more about this, we recommend this

text fundraising guide

.
Raising money for your church shouldn't be left on the back burner. Take ownership of your fundraising efforts and use the ideas above to start inspiring your congregants even more. 
Conclusion
Taking the time to rethink your current church fundraising can always help. Ensure that you have the right tools at your disposal and put the power in your church members' hands to give whatever they want when they want. 
Ready to take your church fundraising to another level? Here are some additional resources to get you started:
---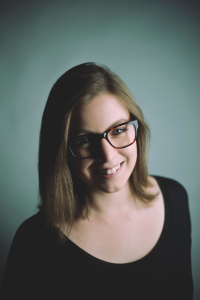 Author: Abby Jarvis
Abby Jarvis is the Nonprofit Education Manager at Qgiv, a company that's dedicated to building powerful fundraising tools that empower nonprofits to thrive and grow. In her 8 years at Qgiv, Abby's become passionate about understanding industry best practices, learning how they can help nonprofits be more effective, and sharing that information with other fundraisers.