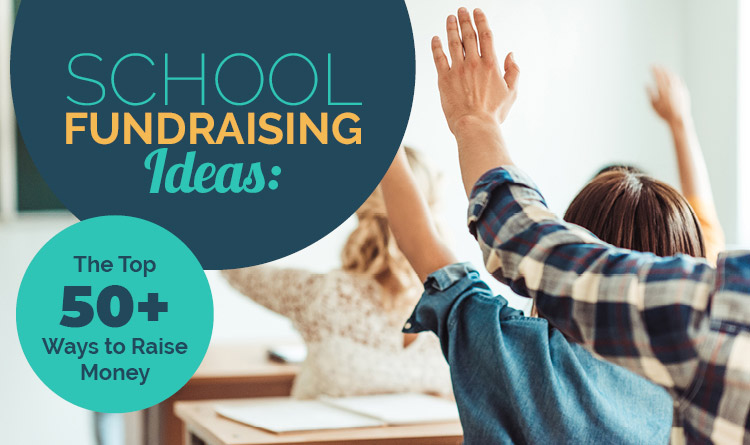 It's an unfortunate fact that many schools are massively underfunded, given the importance of the work they do.
Funding, and a lot of it, is needed to facilitate the experiences schools provide to students. From the baseline education standards to sports teams, the arts, field trips, and other supplementary activities– money is needed to provide these experiences!
Because of this, the responsibility often falls on schools, PTO/PTA/Booster Clubs, and even parents and teachers, to raise the needed funding. This is a huge undertaking, from planning to simply coming up with fundraising ideas to begin with!
We've pulled together a comprehensive list of fundraising ideas, broken down by age range and season. We're going to explore fundraising ideas in the following categories:
First, we're going to explore how you can optimize your fundraising, in general, to make the most of every fundraiser. Then, if you see a particular fundraiser grouping that applies to your school, feel free to jump ahead. If not, continue reading for 50+ ideas to help your school reach its financial goals!

How to Make the Most of Your School Fundraising Campaign
Before we dive into the fundraising ideas, you need to make sure your school is ready and able to bring them to live and effectively raise money. Follow these best practices to make sure you get the most out of your school fundraising campaign.

Communicate!
Even if you've crafted the best possible fundraiser for your students, one that has benefits for both the involved families and your school, you're unlikely to reach your fundraising goals if you're not effectively communicating the opportunity.
That's why you should create a marketing plan before your campaign starts. As you brainstorm your strategies, think about how you can connect with different community members. For example, you might:
Send fundraising flyers home with students
Post flyers on community bulletin boards
Include an announcement in your school's email newsletter
Post announcements on social media
Publish digital ads on your website
Publish ads in your local newspaper
No matter how you market your school's fundraisers, you'll need to make sure your collateral is eye-catching and informative. Between teaching and making the learning experience the best it can be, your school's team likely doesn't have time outside of the classroom to learn the intricacies of graphic design and then create these materials. That's where a graphic designer comes in handy!
We recommend Kwala, a team of design experts who deliver quality graphic design services. They'll work with you to create eye-catching flyers, banners, and more — whether you want to lean into digital or print advertising for your school's campaigns. With unlimited revisions, they'll keep designing until you have the perfect collateral for your school!
In any case, communicate with supporters early and frequently to make sure every potential donor is aware of your fundraiser. The school year is a particularly busy time with homework and after-school activities galore. Make sure your fundraising opportunities aren't getting lost in the mix by communicating regularly.

Educate donors about matching gifts!
Corporate matching gift programs are when a company pledges to match the nonprofit donations its employees make. This means that a donor can effectively donate twice as much without actually spending any extra on their end.
The process is simple: a supporter makes a donation, they submit this donation to their employer, their employer contacts the nonprofit to verify the donation and, if verified, makes a matching gift to your school. 
However, as simple as the process may seem, it's still surprisingly underutilized by many organizations,  as many employees are unaware of these programs existence at all.
Your biggest challenge then becomes educating parents and other supporters about these programs. Then, these donors can check their eligibility and be fully informed of all of the opportunities they have to give!
One of the easiest ways to discover these programs, and then educate donors accordingly, is through using a dedicated matching gift tool.
Tools such as those offered by Double the Donation equip you with a searchable matching gift database, that you can then embed directly on your website or online giving form. Then, when parents or other supporters give to your school's fundraisers, they can easily search their own eligibility and discover the next steps for submitting a match request.

Ask companies in your community!
Matching gift programs are created due to a business's corporate social responsibility, or its efforts to improve society in some way. These philanthropic actions can range anywhere from the creation of matching gift programs to simply incorporating socially-responsible policies in the workplace.
Is there any better way to improve society than by contributing to students' education?
In addition to educating your supporters on the potential of matching gift programs, you'll also want to reach out to companies in your community to both discover hidden programs and propose the creation of new programs. 
That way, you can be aware of any opportunities that exist, whether matching gifts or even corporate sponsorships, and generate new programs for future use!

Offer many opportunities to get involved!
In addition to informing donors about how they can increase their gifts to your school, you should provide them with positive incentives when doing so, too.
Parents are asked to give to schools and fundraise on behalf of schools frequently– and it's understandable considering how many resources are needed to give students the education they deserve. However, this repeat solicitation risks a sense of donor burnout in your school community, something that hurts your school fundraising potential in the long run.
Provide a variety of enjoyable, and at times downright useful, experiences and products throughout the school year and summer to avoid burnout in your donors. Read on to explore 50+ school fundraising ideas, many of which create unique new opportunities that your donors will be excited to engage with.

Fundraising Ideas for Elementary Schools

Quick fundraising ideas for elementary schools
Online Greeting Cards
Digital greeting cards are a fantastic way to raise money for your elementary school. Compared to traditional fundraising methods, they have incredibly low upfront costs since they eliminate the need for physical materials, printing, and so on. Plus, everyone loves sending personalized cards to let others know they're thinking about them!
To launch your fundraising eCards, test out these tips:
Encourage creative expression. Family members will be more inclined to purchase cards featuring their child's artwork, so sell students' designs instead of having faculty create them. This might call for a design competition since you won't be able to sell every design. Regardless, choosing students' designs can create a sense of pride and support for the school among families.
Prioritize versatility. Create designs for every occasion, from celebrating birthdays and Valentine's Day to expressing thank you or condolences. Offering a full collection will transform this one-off school fundraiser into a year-round money generator.
Offer incentives and rewards. Children love to challenge themselves! Provide incentives and rewards to encourage them to participate. For example, offer prizes or recognition to the students who sell the most eCards or reach certain fundraising milestones. This might motivate students to actively promote your online greeting cards to their friends and family, directly boosting sales.
To power your campaign, choose an online fundraising platform that allows parents, students, and your school community to purchase your online greeting cards. One that comes equipped with fundraising features will empower you to raise money with ease!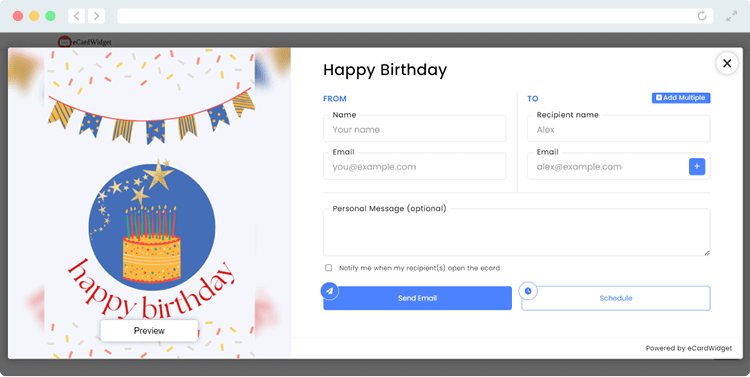 By choosing your platform and designs carefully, you'll maximize sales and create a school fundraiser that focuses on communication and spreading joy.
Read-a-thon Fundraisers
Instead of asking students to go door-to-door selling popcorn or handing out candy gram pamphlets to their families, why not host a lucrative fundraiser that also provides educational value to young students?
Read-a-thon fundraisers are simple and cost-effective peer-to-peer campaigns where supporters donate to students' fundraising pages as they read. Families, friends, and community members will be eager to support children's education, and you can quickly and easily organize, manage, and market your campaign using a dedicated read-a-thon platform.
Additionally, you can even host your reading sessions during regularly scheduled class time to make this fundraiser as convenient as possible for students and your team!
Fundraising Letters
A fundraising letter campaign is a quick and easy fundraising idea for schools with students of all ages. Just draft your donation appeal, personalize each letter for the intended recipient, and send your mailings.
To build your donor network, consider asking students, parents, and teachers to provide contact information for family and friends they believe would be interested in supporting your school fundraiser. Or, you can rent an existing donor list from a direct mail fundraising company like GivingMail!
Bake Sale
A bake sale is a staple in school fundraising. Invite parents and staff to contribute to a one-day sale of baked goods, being mindful of any food allergies present in your school. Then, invite children and their parents to purchase a sweet treat!
Pajama Day
Nothing is more fun for a younger crowd that silly, dress-up days. Invite your students to wear their favorite pajamas in exchange for a small donation, and enjoy the comfiest school day of the year.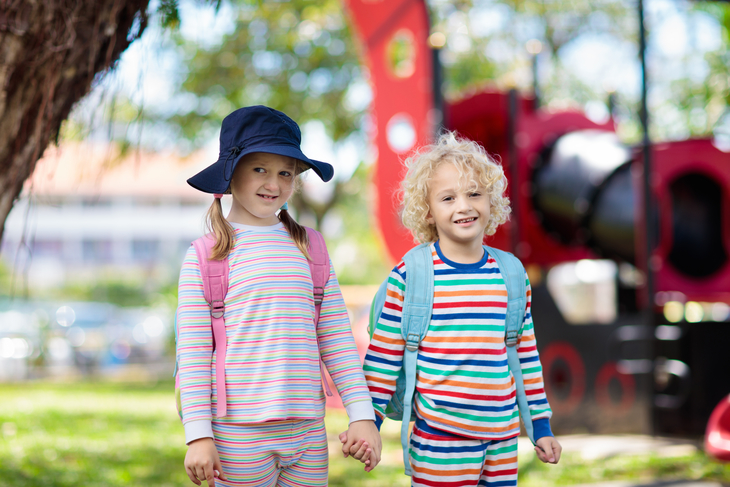 Basket Raffle
A basket raffle is a tried and true fundraising method. Challenge each classroom to create and contribute a themed basket to your next school event. You can create baskets that appeal to students, such as Disney or sports themes, or parents, with food/drink/activity topics. Then, you simply sell raffle tickets at the event (maybe even using a mobile bidding software) and choose basket winners at the end of the night!
Unique fundraising ideas for elementary schools
Shoe Drive Fundraiser
Your elementary-aged students have probably outgrown a fair amount of athletic shoes during their time at your school. Through a shoe drive fundraiser, you invite parents to donate new, gently worn and used athletic shoes to your organization. Then, you simply mail in the shoes and wait for the funds to arrive!
Learn more about shoe drive fundraisers here.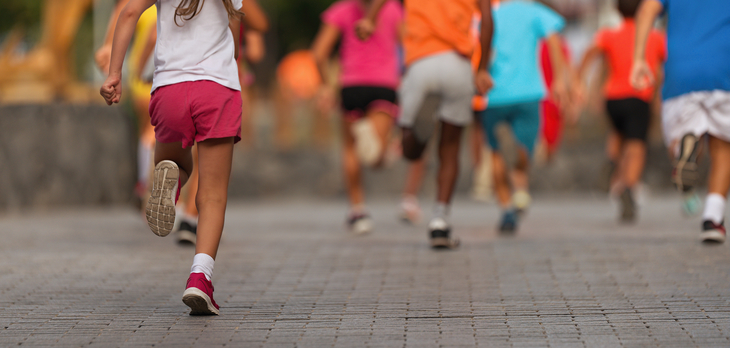 Create a Cookbook
There are two ways to take this idea: inviting students to bring in their favorite family recipes, or inviting them to invent their own! Then, you combine all of these recipes into one cookbook and sell copies to parents and loved ones. You'll either have a collection of your school's best recipes, or a cute keepsake of elementary imagination.
Art Auction
Incorporate one big project into your art curriculum, giving students an extended period of time to create their best artwork yet. Then, at the end of the school year, hold an art showcase where your students can proudly display their work and their parents can purchase pieces. 
School Sleepover
A school sleepover involves inviting students to return to your school for an overnight sleepover excursion! For a small donation, parents can drop their students off overnight and enjoy a date night while you and your staff coordinate fun activities for the children.

Cheap fundraising ideas for elementary schools
Product Fundraiser
Product fundraising is a simple, low-cost fundraising idea for all sorts of schools and student groups. And in many cases, launching a product fundraiser requires no upfront investment!
By partnering with a dedicated fundraising company like ABC Fundraising, you can choose from a number of available products (including branded merchandise, discount cards, and high-profit snacks) to sell to families, friends, and the overall community.
Box Tops Campaign
Box Tops for Education is a tried-and-true fundraising method that requires little effort from you or your students. You simply register your school for the program and ask students and their families to bring in any General Mills box tops they've accumulated. Then, you send these box tops in and receive funds back!
Field Day
A field day can be an incredibly affordable fundraiser if you pay attention to the resources your school already has. Get creative, using the sporting and arts equipment you already have to host a fun day outdoors for your students. Consider selling field day t-shirts, or extra drinks and snacks, at the event to raise funds.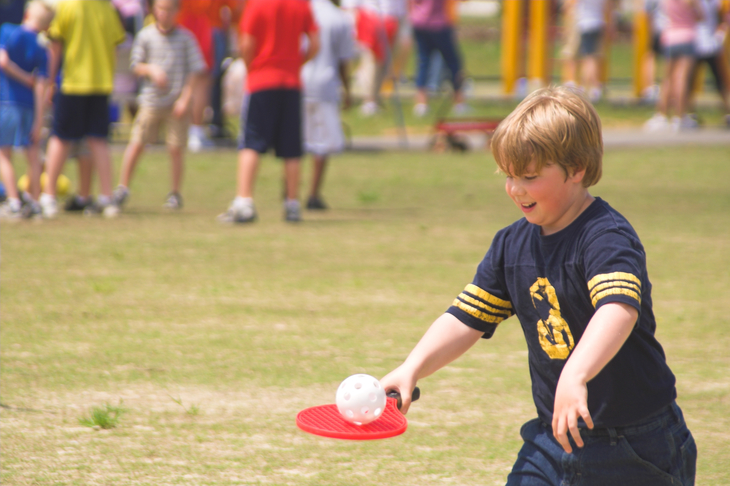 Movie Night
To conduct a successful movie night, you really only need access to a school-approved film, a projector, some popcorn, and a space large enough to host your students! Then, you invite students (and their families) to return to school after hours for a schoolwide movie night. By selling tickets, popcorn, and other goodies, you're sure to hit your fundraising goals.

Creative fundraising ideas for elementary schools
Book Swap
A book swap is particularly well-suited for elementary-aged kids, as they're both just learning to read and consuming shorter books at a rapid pace. Invite students to bring in books they've finished reading to donate to the swap. Then, host a book fair event after-hours, at which parents and students can purchase these lightly-used books at a reduced price.
Talent Show
Without a doubt, you probably have quite a few talented students in your school! Invite students to showcase their skills in a school talent show, and charge a small admission fee for attendees.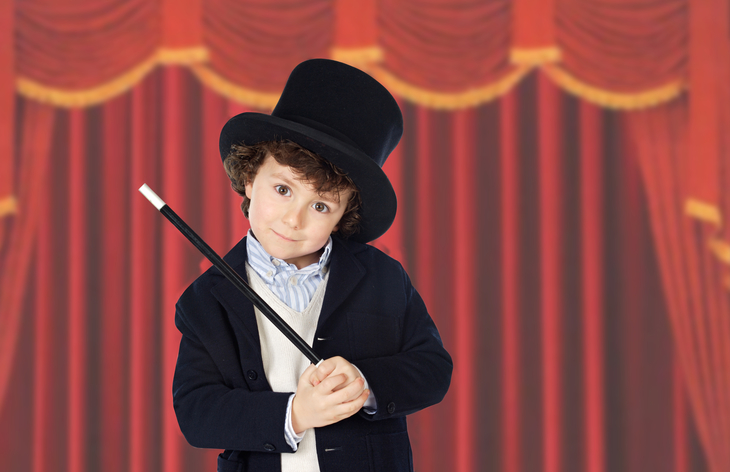 School Calendars
The school year is the busiest time for families, with field trips, after-school activities and holiday breaks being scheduled. Consider creating a high-quality academic year calendar, including all pre-scheduled school events. Then, sell this calendar to parents at the beginning of the school year as a helpful tool to stay in the loop! 
Parent's Night Out
A parent's night out event involves your staff providing childcare for a few hours after school. Invite parents to drop off their students at school after hours for a small fee. Then, put together some fun activities for the students while their parents enjoy a date night!

Fundraising Ideas for Middle Schools

Quick fundraising ideas for middle schools
Walk-a-thon
A walk-a-thon is a pledge-based fundraiser, similar to a read-a-thon. Students gather pledges from their friends and family, with these pledgers promising to donate an amount for each mile or lap that a student walks. You can then organize a community walk-a-thon event and watch the donations grow!
To learn more about hosting this kind of fundraiser, check out this event a-thon mini-guide.
Balloon Pop Party
A balloon pop party functions as a guessing game for students and a fundraiser for you! First, you inflate balloons and place small papers corresponding to prizes such as homework passes, snacks, and games inside. Then, you sell these mystery balloons to students at a balloon pop party, and they pop them to discover the prize!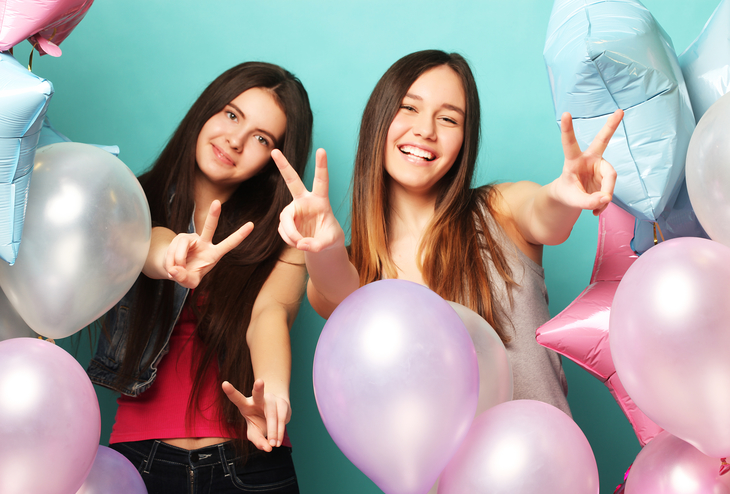 Jail a Teacher
"Jail a Teacher" fundraisers bring in the needed funds for your school while also promoting teamwork within classrooms. Set a fundraising goal for each classroom, and encourage students to bring in donations. Once the classroom hits its fundraising goal, the teacher "goes to jail" and the students get a free period!

Unique fundraising ideas for middle schools
Principal Challenge
To hold a principal challenge, you set a fundraising threshold for students to reach. Once they've raised enough donations to surpass the designated amount, your principal completes a fun challenge! Some examples include sitting in a dunk tank or receiving a pie to the face. 
"Big Clean-Up"
A "big clean-up" event involves gathering your students for a day of service in your community. Whether that's tidying up a local garden or gathering trash around the park, the important point is that it benefits your community. Then, you can gather sponsorships from local businesses interested in supporting the good work your students are doing in the community.
Shoot-a-Thon
Similar to the read-a-thon listed earlier, a basketball shoot-a-thon is a pledge-based fundraiser. Students collect pledged donations from their friends and families in advance, with this network promising a set amount for each basket the student makes at the event. With this event, you encourage physical activity and raise funds at the same time!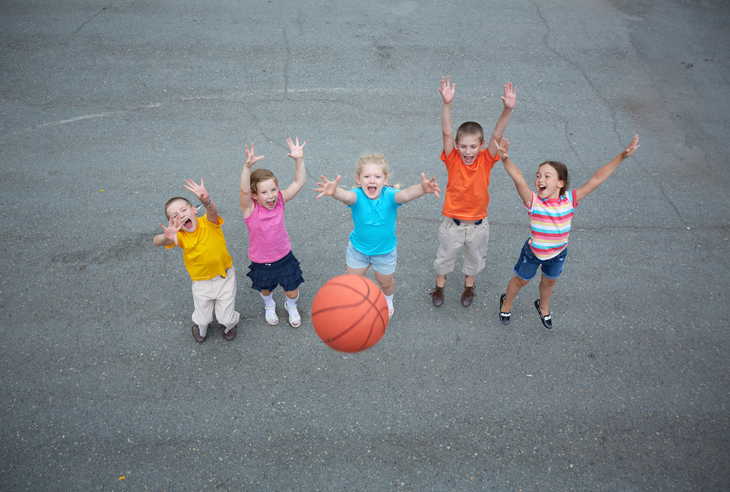 Video game day
If there's anything pre-teen students love, it's video games! Capitalize on their popularity by hosting a video game event, sourcing a variety of consoles and games from your staff and greater community to use at the event. Charge a small admission fee and place time limits on each game, ensuring every student has a turn to play.

Cheap fundraising ideas for middle schools
Spelling Bee
A spelling bee requires little to no resources from your school, other than those required to provide prizes to the winners. Host a spelling bee and invite parents to observe, charging a small attendance fee for the event. See your students' hard work over the school year in real-time, and raise funds through the process!
Fun Run
If a straight-forward 5k is a bit too intensive for your middle school students, consider hosting a weekend fun run. Instead of setting up a distance run, you create running intervals with a fun activity placed at the end of each. Or pick a unique theme for the run and encourage students to wear costumes.
You can raise funds through collecting a registration fee and
pledge-based methods
, similar to the read-a-thon fundraiser mentioned earlier.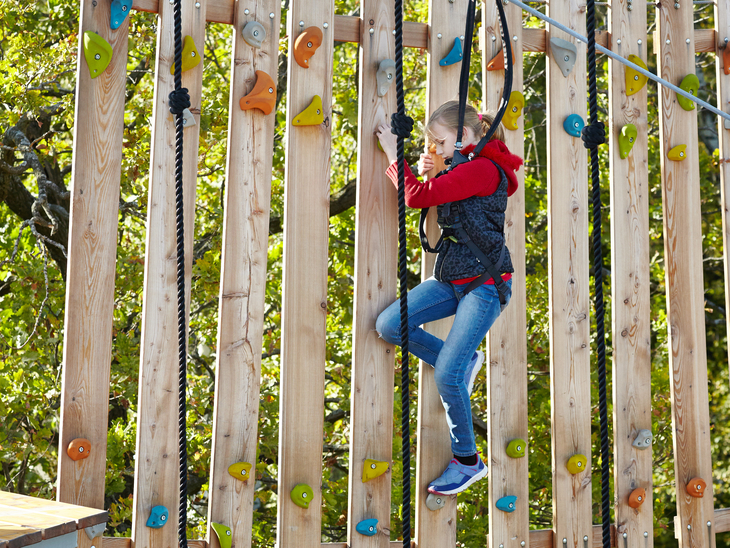 Community Sponsorship
Solicit donations from local businesses in exchange for advertisements. Whether a banner placed on a perimeter fence or an ad in your school's monthly newsletter, you'll be providing a useful service for those in your community and raising funds in the process. 
For tips on how to write effective sponsorship letters, read more here.

Creative fundraising ideas for middle schools
Scavenger Hunt
Challenge your students to complete a schoolyard scavenger hunt and hide fun school-related items around the building. You can either charge a small admission fee and accept donations or draw on sponsorship opportunities and invite local businesses to join in on the fun. 
The Great PTO Cook-Off
Challenge your school's PTO to a cooking competition, with each parent making their version of a classic food such as chili or pie. Then, charge a small admission fee for students and families to attend, and allow them to purchase tickets to vote for their favorite creations!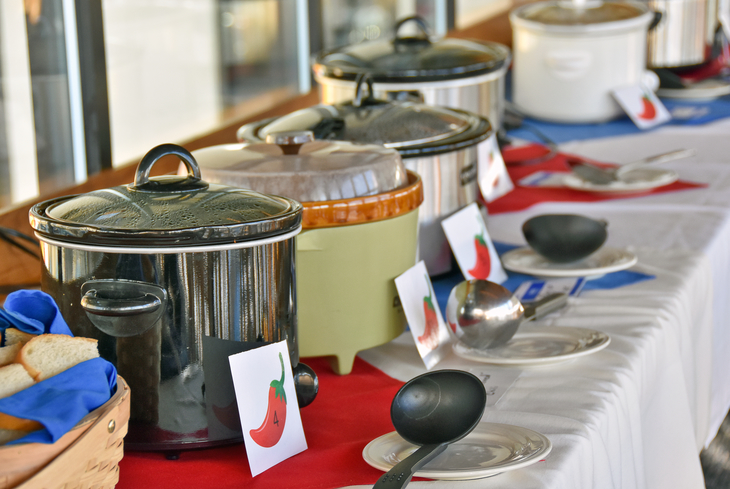 History-Makers Dress-Up Day
Create a day dedicated to important people in history, and invite students to dress up as their favorite historical figure in exchange for a small donation. Consider making it a larger event, whether encouraging students to make presentations on their costumes or just generally incorporating a history lesson into the daily plan.

Fundraising Ideas for High Schools

Quick fundraising ideas for high schools
Text-to-Give Campaign
Smartphones are a staple in many teenagers' lives, and your students are probably no exception! Consider offering text-to-give options to students and their families during your next fundraising push or event (like a football game), which would allow donors to initiate the giving process by sending a single text. With these processes, you'll see donations increase out of sheer convenience alone!
Learn more about text-to-give processes here and check out our favorite platforms for this type of fundraising.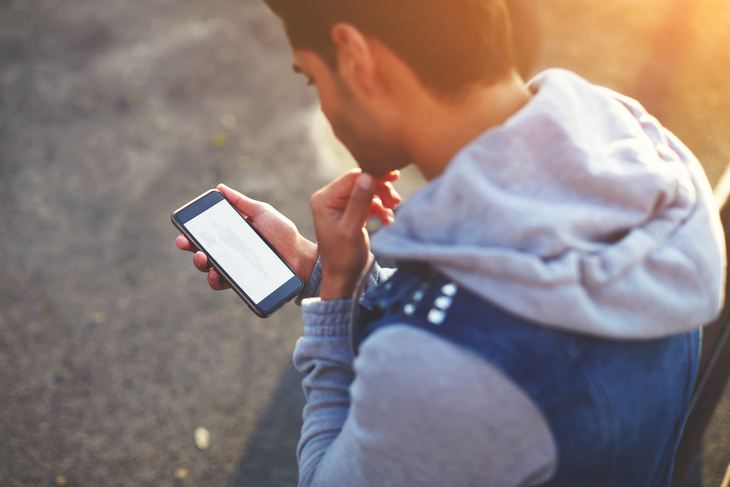 Car Wash
High school is the age at which students first get the freedom to drive a car, which means that suddenly there are quite a few more vehicles parked at your school each day! A car wash is a tried-and-true method for fundraising. Simply invite students and parents to have their vehicles cleaned for a small fee!
Coupon Books
Partner with local businesses to generate discounts for your community, in the form of a coupon book. Sell these coupon books to students' families, friends, and anyone else in your area that might be interested.

Unique fundraising ideas for high schools
Food Truck Percentage Day
Partner with a local food truck and host a food truck percentage day. Simply invite the food truck to park outside of your school during the lunch period one day and allow students to purchase lunch from the truck if they would like. The food truck then donates a percentage of the profits to your school!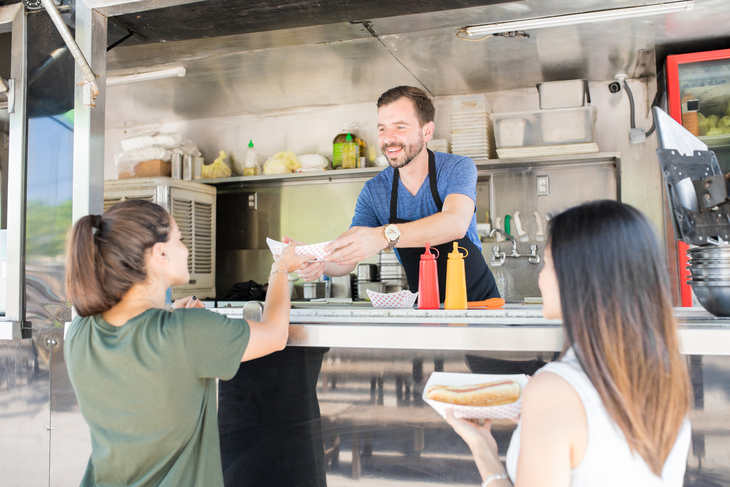 Board Game Tournament
Host a classic board game tournament and invite students to compete either individually or in teams. Charge a fee for registration into the competition and gather games from your school community for use in the competition. Then, you simply need to create a tournament bracket and choose a prize for the winners!
Trivia Night
This idea is similar to a board game tournament as both involve students forming teams and registering to compete. However, for this event, your students test their trivia knowledge with a series of questions on popular topics. You can interpret this in a more educational manner, such as with history trivia, or keep it light-hearted with pop culture quizzing!

Cheap fundraising ideas for high schools
Peer-to-Peer Fundraising Campaign
Consider leveraging your students' social media networks during your next fundraising push by creating a peer-to-peer fundraising page for the event. By doing so, students can then create personal giving pages to share with their social networks, soliciting donations from donors you may not have reached otherwise.
Learn more about peer-to-peer fundraising here and check out our favorite P2P platforms.
No Uniform Day
If your school implements a uniform policy, consider offering a "No Uniform" day for students. With a small donation, students can wear casual dress for that one day. Further, you can expand this fundraiser to a weekly event– similar to a "casual Friday."
Color Run
A color run is similar to the classic 5k run setup, except that you line the run with spectators armed with powdered, colored chalk. As participants run by, spectators throw chalk toward the runners who then become increasingly colorful. The low cost of chalk makes this event particularly affordable, while the peer-to-peer opportunities increase the fundraising potential.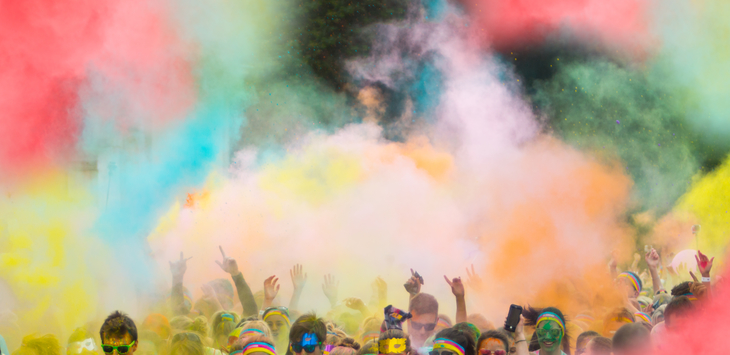 Penny Wars
A penny wars competition involves creating competition between the various classrooms in your school. Give each class a similar sized container and charge them with the task of filling the container with pennies. The first class to fill their container wins a treat, such as a pizza party or a free period!

Creative fundraising ideas for high schools
T-Shirt fundraiser
Challenge students to create a t-shirt design perfectly representing your school and have students vote on their favorite. Then, pair with a t-shirt printing company to manufacture the shirts and sell these shirts back to students at a price that allows you to raise donations.
For more information on how to use t-shirt sales in your school fundraising, learn about the process here.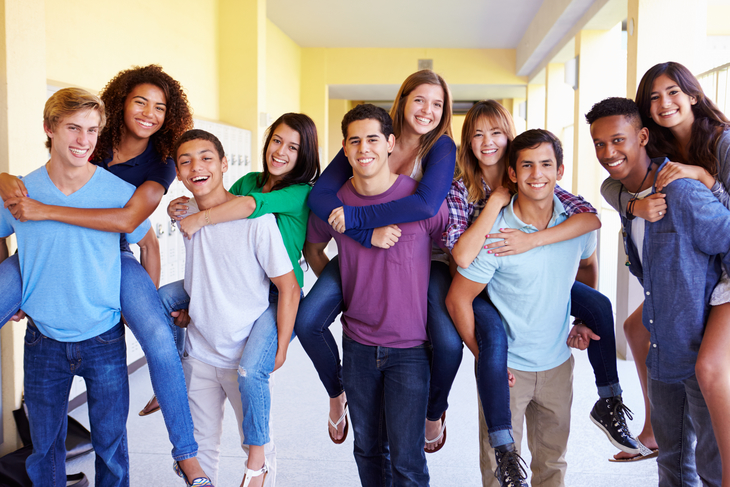 Battle of the Bands
Invite students in your school with musical talent to form bands and compete against one another in a battle of the bands. Charge a registration fee for each band and sell tickets for interested spectators. Host the event after school hours and observe the talents of your students as you raise funds!
Viral Video Challenge
Once again draw on the power of social media to create a viral video challenge for your students to compete. Film your staff completing a fun challenge and post it to social media, tagging the next person in line to complete the task. Pair your fundraiser's giving page with the challenge, in that each person that completes it donates to your school. 
Ideally, each person that completes the challenge will pass it forward to someone in their network. Watch as the video goes viral and your donations grow!
Car Decal Sales
Many high school students are newly-licensed drivers, and are therefore quite excited about their ability to drive! Draw on this excitement by creating car decals and selling them to your students as a fundraiser.

Holiday Fundraising Ideas for Schools

Wintertime holiday fundraising ideas
Holiday eCards
Holidays are the perfect time to sell eCards. After all, people want to spread some love and joy during the holiday season, whether they're celebrating a religious holiday like Christmas or ringing in the New Year.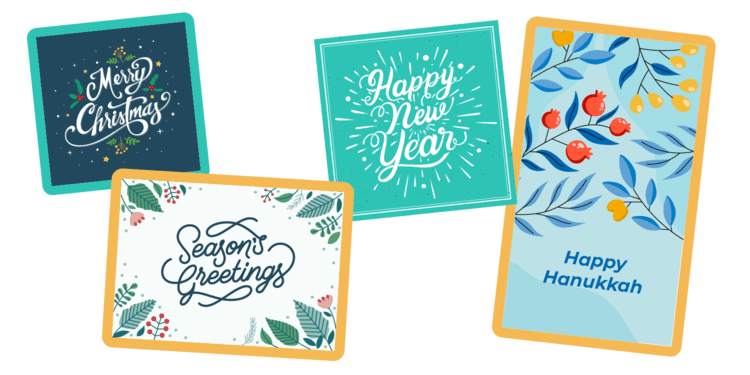 We're not just talking about year-end holidays with this school fundraiser, either! Holiday eCards are perfect for any special occasion, like Valentine's Day, Mother's Day, Father's Day, and Halloween, too! Students will love 'em and so will their families.
To design the perfect holiday eCards for your school, follow these tips:
Offer eCards for different holidays. Everyone celebrates different holidays, so make sure to include engaging eCards for everything from Thanksgiving to Christmas to Hanukkah. As explained in our holiday fundraiser guide, "this will maximize the number of eCards you're able to sell, ensuring all supporters can support your cause and spread some holiday cheer."
Host a design competition. There's no better way to reel students into your school fundraiser than with a friendly competition! Have them mock up their designs and go head-to-head with their classmates for a chance to have their holiday eCards come out on top. After students vote on their favorites, sell the top 3 or so eCard designs as part of your campaign.
Explain how funds will be spent. Communicate that the proceeds from your holiday eCard sales will support a specific program within your school. Emphasize the positive impact it will have on the students and their educational experience.
Just be sure to choose a holiday eCard platform that comes with integrated fundraising features and intuitive design tools. That way, you can bring your designs to life and start selling them to your community in a snap!
Check out eCardWidget's charity donation Christmas eCards guide to explore the ins and outs of this type of fundraiser. You'll even gain inspiration from some of the best Christmas fundraising eCard designs out there.
Holiday Bake Sale
Follow the classic bake sale format but sell treats that are created with winter holiday spirit. From gingerbread men cookies to dreidel cupcakes, you should be creative in making your holiday-themed desserts. Our festive holiday fundraisers guide outlines several types of goodies you can sell, like:
Gingerbread cookies
S'mores cookies
Brownies topped with crushed candy cane flakes
Cake pops
Hot chocolate cupcakes
In any case, you'll want to make sure you include all of the winter holidays, such as Kwanzaa and Hanukkah, to make sure you're inclusive to all students.
Gift Wrapping Service
Gifting is a huge part of the holiday season, and that means there are many packages to be wrapped! Offer a gift wrapping service and invite families to bring their gifts by to be wrapped in exchange for a donation. You'll want to offer this service throughout December, again to make sure you're serving all wintertime holidays.
Snowman Building Contest
If you're located in an area that gets a significant amount of snow, invite students and their families to compete in a snowman building contest. You can fundraise by charging a registration fee for competitors or by selling tickets through which observers can vote on their favorite creations.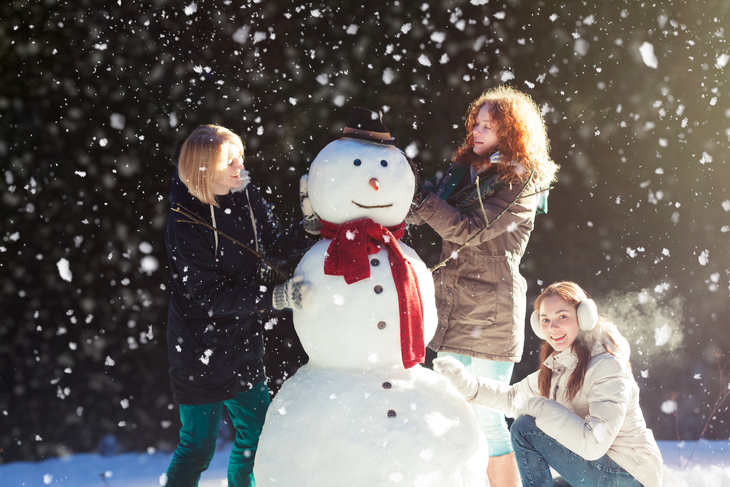 Yule Log Sales
Variations on the yule log are found in many cultures, and for some it's what signals the start of the holiday season! You can take this tradition literally, through creating and selling your own version of the festive logs, or more figuratively, through selling cakes reminiscent of it. 

Fall fundraising ideas
Fall Festival
Host an after-school fall festival for students and their families to attend. Sell tickets to the event in advance and line up a plethora of fun activities to make it worthwhile. Activities such as pumpkin painting, bobbing-for-apples, and craft booths can make the event fun for everyone involved!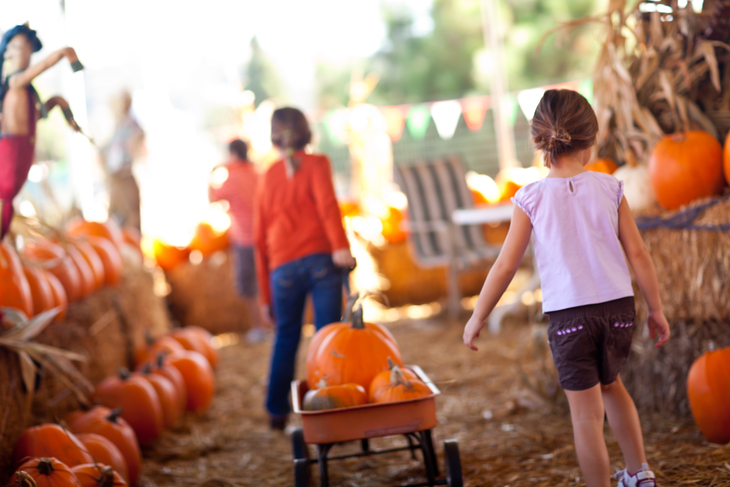 Costume Contest
Hold a costume contest during your fall festival. Inform students and families of this competition in advance so they're given plenty of time to craft the perfect costume and collect a registration donation from competitors. At the event, attendees vote on their favorite outfit!
Haunted House
Host a haunted house and sell tickets for your community to attend. You'll want to make sure you tailor it to the community you're expecting– for example, a high school crowd would most likely handle a particularly scary haunted house much better than an elementary crowd.
Whether you're operating throughout the month of October or just over the course of one night, you're sure to put on a fun event that scary effective for raising funds!
Pumpkin Sales
Carving and painting pumpkins is a classic activity all throughout the Halloween season. Consider either purchasing pumpkins to resell for a fundraising profit, or partnering with a local pumpkin seller and collecting a percentage of the proceeds.

Summertime fundraising ideas
PTA/PTO Barbecue
Task your school's parents with putting together a delicious barbecue and invite your community to come out in support. Either collect donations by admission or sell the meal by the plate and grow your school's connection with the community as you fundraise.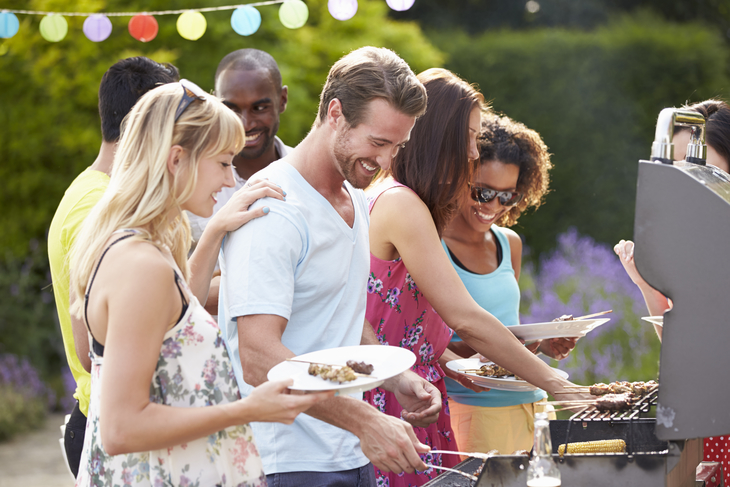 Golf Tournament
Host a summertime golf tournament and invite local businesses to sponsor the event. Collect a registration fee for each team, and consider implementing a family member/child team setup to encourage family bonding!
Check out this article for more golf tournament fundraiser ideas.
Ice Cream Percentage Night
Pair with a local ice cream shop to direct a percentage of their sales from one day toward your school. Create a flyer and distribute it to students and their families, encouraging them to go out for ice cream at that location on the specified night. When buyers show your flyer at the shop, you'll receive a percentage of that sale!

Spring fundraising ideas
Arbor Day Garden
Arbor Day is a national holiday occurring in April, during which people around the country are encouraged to plant trees.
Consider hosting an Arbor Day event at which your students gather to plant trees at a specified area in your community. Reach out to businesses in your community for sponsorship opportunities, giving those businesses an opportunity to support the work being done by your students.
Egg Hunt
Host a springtime egg hunt and invite students and their families to attend! Fill plastic eggs with springtime treats, such as jelly beans and chocolate candy, and set up an Easter Bunny photo opportunity. At the event, you can inform parents about your fundraiser and collect donations.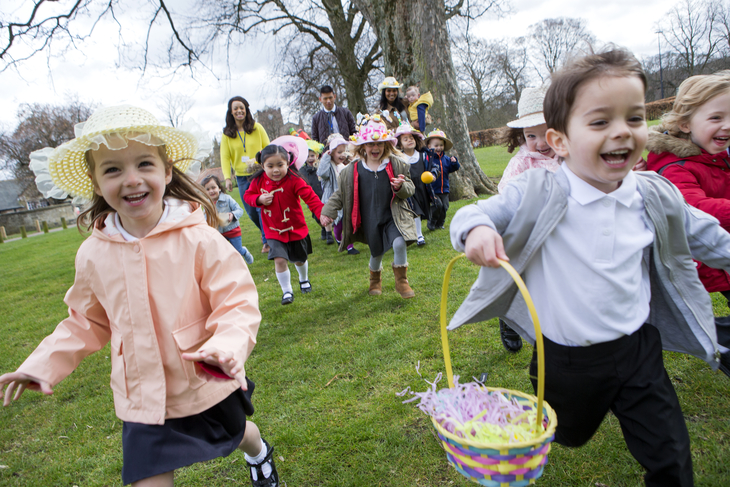 Mother's Day Brunch
Mother's Day is a holiday in May during which mothers around the nation are celebrated. For this event, sell tickets for students and their families to attend. As it's a major family holiday, you'll need to schedule the event early enough in the day to make sure it doesn't interfere with other plans.
---
Successful school fundraising is vital to continue providing students with a comprehensive, well-rounded education. Consider using the above ideas, and taking advantage of popular corporate philanthropy programs, to reach your school's financial goals this year.
For more school fundraising guidance, check out the following additional resources: