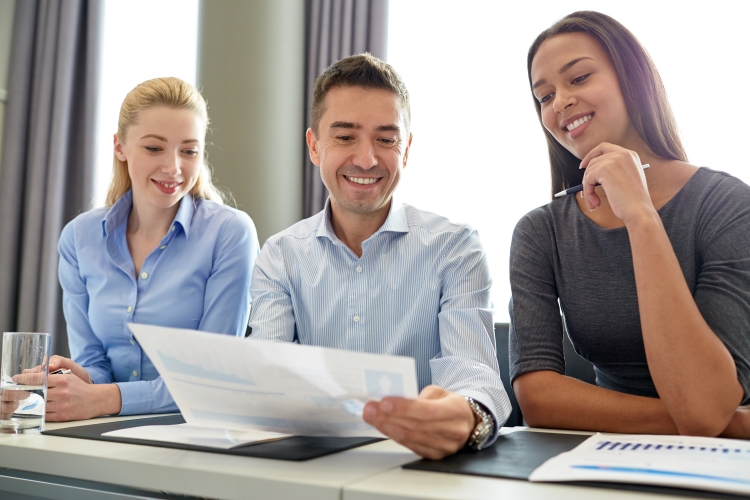 If your nonprofit is gearing up to tackle a large-scale project like a capital campaign, you'll need to lead a feasibility study before jumping into fundraising. A feasibility study is the first step to any major endeavor, giving your nonprofit invaluable insight into whether you have the backing and the strategies in place to make your project successful.
During the feasibility study, your nonprofit will take a deep dive into your budget and existing resources, collect feedback from your stakeholders, and finalize the details of your campaign if you receive the go-ahead to move forward.
A feasibility study can help you understand a lot about your nonprofit, including how you can strengthen your operations to improve your organization as a whole. However, you need to have the basics of feasibility studies down to turn this into an important tool for your nonprofit and its upcoming campaign. To make the most of your feasibility study, use these key tips:
As you conduct your feasibility study, it's critical that you collect accurate insights about your nonprofit to truly assess whether a given campaign is in your best interest. A fundraising consulting firm can give your nonprofit an unbiased, third-party perspective and lead candid interviews with stakeholders. Not only that, but your consultant will compile these findings into meaningful results.
Backed by a consultant, your nonprofit can confidently approach any feasibility study and build sustainable solutions once your study is over. Let's begin.
1. Look at your fundraising strategy with new eyes
The first step of your feasibility study is to reflect on your existing fundraising program. After all, you can't move forward with your fundraising campaign until you have a solid internal foundation and strategic plan in place that makes sense for your nonprofit and its audience. Not only that, but you'll also need to make sure that your fundraising goal is within reach. This is where a fundraising consultant becomes a vital member to add to your team.
Your fundraising consultant will take a deep dive into your fundraising strategy and examine the following:
Your annual fundraising efforts: Your consultant will measure the success of your annual fundraising efforts by assessing metrics like total amount raised, donor retention, donor acquisition, percentage of donors who give on a recurring basis, and other relevant key performance indicators (KPIs).
Systems in place to track donors: Your nonprofit needs a concrete way to track donors' history of engagement with your organization, wealth metrics, demographics, interests, and touchpoints with each supporter. For example, some nonprofits leverage CRM systems and fundraising platforms, while others rely on spreadsheets. Your consultant will assess whether your method of tracking donors is sustainable or needs to be updated.
Donor stewardship plan: Donor stewardship is a key component of forming strong relationships with your supporters. Beyond thanking donors after they give, do you have set processes in place to encourage donors to contribute bigger gifts (and give more frequently)? With the help of your consultant, you can develop a top-tier plan to effectively steward donors up the giving ladder and secure their support for your next fundraising campaign.
Financial processes and safeguards: A fundraising consultant can help you double down on your financial processes and systems to improve the organization of your financial data and strengthen your approach, including honing your budgeting, financial management systems, financial reporting, and board oversight over finances.
Board/leadership engagement: Your board members will be an important part of your fundraising campaign, from overseeing the budget to meeting with major donors and even submitting their own gifts. Work with a fundraising consultant to reenergize your board and improve their operations.
Staffing capacity: Your fundraising campaign can only be as successful as the team behind it! Take a deep dive into what roles still need to be filled and how you can restructure your organization to ensure success.
Communication strategy: The way you communicate with stakeholders and donors can have a huge effect on your fundraising campaign results. With your fundraising consultant, you can optimize your communication channels and messaging to better reach supporters.
With the basic fundraising policies, processes, and tools in place, your organization will have the foundation it needs to bring its campaign to life. Working with a consultant to implement improvements (no matter how small) can add up to make a big difference in the end, allowing you to successfully run a capital campaign or other large-scale project.
2. Be open to stakeholder feedback
One of the most important steps in the feasibility study is conducting interviews with your key stakeholders. However, it is critical that these interviews are conducted by a third-party, rather than conducting these interviews in-house. While an in-house interviewer can save your nonprofit funds, their involvement will ultimately negatively impact the results of your study and can tamper with the feasibility study altogether.
Working with a consultant has these key benefits:
Consultants aren't emotionally attached to your nonprofit or its campaign, so supporters are more likely to voice their genuine concerns and offer candid feedback. And since feasibility interviews are confidential, stakeholders know they can share their support and concerns without the worry of over-committing or hurting feelings.
Consultants will help you develop a feasibility case for support that will provide stakeholders with an overview of your project, including its purpose, the benefits it will provide, and how it will advance your mission.
Consultants will approach the interview process strategically and ask questions that will target your fundraising goal, project details, and more.
Consultants will honestly present the findings from the interviews and identify key ways your organization can move forward.
With your fundraising consultant on board, you can work together to create a list of stakeholders who have a stake in your mission and project. While you should select some individuals who have a strong familiarity with your nonprofit's operations and are advocates for your cause, you should also pick people who should be involved but aren't, or who have strayed from your mission. This way, you can ensure the feedback you receive is balanced, addressing both your strengths and your weaknesses.
Aly Sterling Philanthropy's guide to nonprofit feasibility studies explains that your key stakeholders might include:
Current or former board members
Current or former major donors
Planned gift donors
Customers/clients
Veteran volunteers
Community leaders
Others who have a stake in the mission or the outcome of the project
Interviewing these stakeholders can also secure early support and awareness for your campaign, allowing supporters to envision themselves as key contributors to your fundraiser and mission. Once the interviews are over, remember to thank interviewees for their time! eCardWidget's guide to thanking donors recommends promptly sending a thank-you note that is personalized to the recipient and explains their impact. This will increase the likelihood that stakeholders will support your campaign if it goes live.
3. Use study findings to drive improvement
After the interviews, your consultant will highlight the major themes from interviewees' feedback and turn these suggestions into opportunities for improvement. With these insights, you can work with your consultant to finalize project details (if given the go-ahead to move forward), hone your campaign case for support, and strengthen your internal operations.
Specifically, your consultant will address the following elements:
Your budget
Staffing needs
Software and resources to add to your toolkit
Amount of funding you can realistically raise
Timeline for reaching your fundraising goals
If your consultant indicates that this campaign isn't in your best interest, you'll still receive invaluable insight into how to optimize your nonprofit's infrastructure and organization. It's important to take these results seriously, as a failed campaign can have negative effects on your nonprofit's reputation and finances.
Remember, continuous improvement can help your nonprofit sustain and scale its impact on the community, so work with your fundraising consultant to identify ways to improve and develop a strategic plan of action!
Regardless of the results of your feasibility study, you can turn the data you collected into actionable steps for improvement. A fundraising consultant can support your organization throughout the entire study and present your team with an executive summary of the results, indicating ways you can deepen your donor engagement, upgrade your technology, and more.
---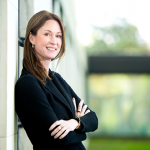 Guest Author: Aly Sterling, Founder and President of Aly Sterling Philanthropy
Long before Aly Sterling founded her eponymous consulting firm, she was solving the unique yet similar problems encountered by nonprofit organizations.
Her decision to start her own business in 2007 was driven by her belief in leadership as the single most important factor in organizational success, and her determination to work with multiple causes at one time to scale societal change.
Aly's expertise includes fundraising, strategic planning, search consultation and board leadership development for the well-positioned nonprofit. She is regularly sought for comment by trade and mainstream media, including the Chronicle of Philanthropy and U.S. News & World Report. She has contributed to publications of BoardSource and The Governance Institute, as well as the Toledo Chamber of Commerce and The Giving Institute.