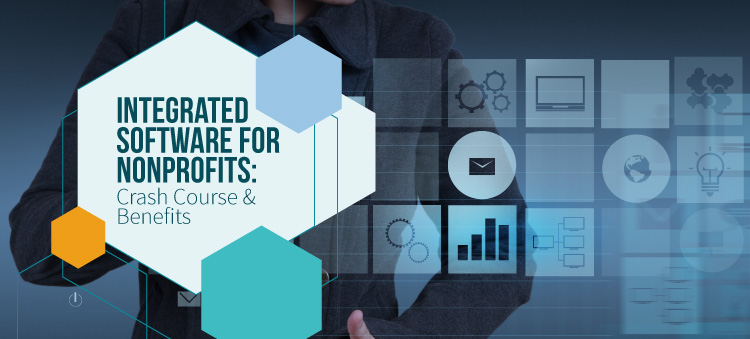 Modern nonprofit organizations rely heavily on technology to raise funds and support their mission. A year into the COVID-19 pandemic, it's more important than ever for organizations to find solutions that were purpose-built for nonprofit use—solutions that understand what mission-driven organizations need to do in order to raise awareness, create buy-in for their missions, and ultimately raise funds.
All of the options can be overwhelming. After all, there are payment processors, donation forms, signup forms, volunteer management systems, donor databases, crowdfunding platforms, event management solutions, peer-to-peer fundraising pages, appointment schedulers, and so on. If you feel a little overwhelmed just reading that list, you're not alone. 
With so many options out there and so much on your plate, it's easy to let your software situation become inefficient and confusing. So what's the best way to ensure your tech stack delivers maximum long-term value in a streamlined way? Software integrations.
In this article, we'll cover everything you need to know about integrated software so you can move forward prepared to optimize your tech stack. We'll discuss: 
The definition of integrated software 

How integrated software can boost fundraising 

How integrated software can boost marketing 
Whether you're a small nonprofit scaling up or a large organization looking to refresh a years-old system, we're confident you'll find useful information here. Let's dive in!
What is integrated software? 
As we discussed earlier, nonprofits have a long list of software programs available to them, most of which accomplish tasks related to fundraising and data management. 
Integrations come into play when you want or need these different platforms to "speak" to each other. 
For example, say you have a donation form and payment processing tool on your nonprofit's website. You have separate software for managing your donor database. If there isn't an integration between the two, you or your staff will have to manually transfer or export the information from the donation platform to your donor database. 
For instance, when Bill Smith, a first-time donor, gives your nonprofit $10, you'll have to go enter that information into your donor database on your own. Manual data entry, even when partially streamlined by batch-exporting, presents some problems. It's:
Time-consuming

Tedious

Likely to result in errors
Something as seemingly minimal as a typo can mean you'll lose touch with a potential donor by sending mail to the wrong address. 
However, if your donation software integrates with your donor database, information about Bill Smith's donation will automatically report to the appropriate donor profile. This results in a clean, comprehensive record of both his previous engagement with your organization as well as his new donation, including the time and date, the amount, and the particular campaign or page he gave through.
If you're already using a range of incompatible tools, and you're committed to keeping your current tech stack, you can work with nonprofit tech consultants to develop custom integrations between all of your tools. But this process can be costly and time-consuming, especially for smaller nonprofits.
Alternatively, you can choose to invest in nonprofit software solutions that are pre-integrated with others, like ours at Lumaverse. Software that comes with a variety of tools and platforms that already speak the same language may be referred to as "all-in-one solutions" or a "software ecosystem." 
"All-in-one" or pre-integrated nonprofit software often comes equipped with supporter management systems (ideally for volunteers, members, and donors), event management tools, signup forms, donation platforms (like crowdfunding and peer-to-peer fundraising campaign builders), and other useful tools. 
Integrated software has significant implications for your nonprofit's fundraising and marketing capabilities. Let's dive deeper into these benefits. 
How Integrated Software can Boost Your Nonprofit's Fundraising 
With all-in-one or otherwise integrated software solutions, donation data from your donation form, crowdfunding website, and/or virtual auction tool can be set to automatically load into your donor management system. Some common data points recorded are:
The donor's contact information 

The donor's demographic information 

The donation amount 

The donation date 

Project, campaign, or event where the donation was made
As donors continue to engage with your organization, rich profiles emerge, complete with donation history, volunteer history, preferred communication method, and other insightful information. You can use this data to analyze trends in donor engagement, inform your next campaign decision, or segment your donors. 
Donor segmentation is the process of separating your donor base into smaller groups (or "segments") based on certain data points they have in common. This allows you to efficiently target your audience for your fundraising campaigns. For example, if you know that women ages 60+ with incomes above $100,000 are the group most likely to give major gifts to your organization, you'll know who to focus on when starting prospect research for your next capital campaign.
So the fundraising benefits are two-fold: you know where to increase your efforts and you know where to decrease them, all in search of maximum donations for your organization and minimum time and effort spent courting it. 
Bonus tip! A deeper understanding of your data lets you build deeper, more meaningful relationships with your audience. If you know millennials hardly ever donate to your Alzheimer's organization, you may not want to aggressively pursue donations from this crowd. Instead, you may want to set that segment aside and reach out in a few years when they are older, and/or for volunteer sign-ups instead of donation requests.
How Integrated Software can Boost Your Nonprofit's Marketing 
Not only can integrated software ecosystems help you boost your fundraising efforts, but they have the potential to reap great benefits for your organization's marketing strategies as well. The ability to access and properly analyze donor data with integrated systems allows you to improve your marketing efforts in multiple ways: 
First, you'll send more personalized emails, fundraising letters, and direct mail.

Donor segmentation is not only valuable for better targeting your fundraising campaigns, but also for crafting more effective marketing pushes. While it's not feasible to send a separate email to each individual supporter, it

is

feasible to create several versions of an email geared toward different segments of your base. The increased level of personalization will make your donors feel like you really see and appreciate them as

individuals. 

Second, you'll strengthen donor relationships through more balanced communications.

Because of integrations between your donor database,

donation processor

, and calendar, you'll be able to determine the perfect cadence (and content) of communication with each and every donor. Because donor stewardship is so essential for ongoing support of your organization, it's vital to communicate with your donors

beyond

the hard asks and campaign promotions.

With an integrated donor management system, you can keep track of every touchpoint you have with your supporters to make sure you've struck the right balance between asks, information, and soft requests for engagement. And if you've segmented your audience and then struck a balance between asks, info, and requests for each recipient, even better.
Third, you'll never miss sending a thank-you

when your donation information syncs with your donor management system. Automated receipts, confirmations, and letters of appreciation (also highly personalized thanks to data integration) can go out to every donor, every time they donate, without you having to lift a finger. And the more you recognize your donors promptly and appropriately for their support, the more they'll be inclined to give again.

This article

can give you some more ideas on how to show appreciation for your supporters. 
Over time, as your database becomes more comprehensive, you'll be able to study your fundraising and marketing engagement data to develop donor personas and outline common "donor journeys." You can then use this information to create data-driven outreach efforts that make the best use of you, your staff, and your donor's time and energy.
---
Now that you know what integrated software is and what some benefits of integration are, we hope you'll reexamine your tech stack and consider making changes as needed. Whether that means bringing in consultants to develop integrations for you or switching to an all-in-one system, we hope you'll take advantage of all that your data can offer you—when you actually have access to it! 
After all, the success of your mission depends on your ability to fundraise and market effectively. Anything that makes that process easier, more efficient, or more successful should definitely be considered—because your mission matters that much. Good luck! 
This guest post was contributed by Mike Barros of Lumaverse.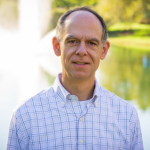 Mike Barros is the President and CEO of Lumaverse Technologies. Before joining the Lumaverse, Mike was the President of Education Brands at Community Brands, the CEO of Diamond Mind, and the Chief Revenue Officer at JackBe. He resides in the DC-Metro area.