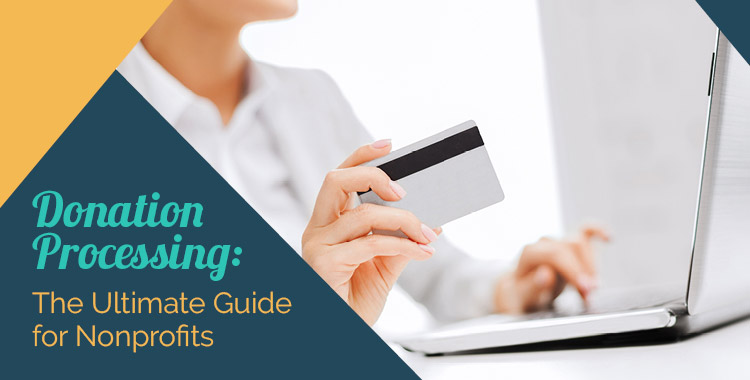 Handling all the donations your nonprofit receives can be a serious burden for your organization's team, especially if you're still operating on outdated software. 
Nonprofits rarely have a dedicated team member well-versed in the intricacies of donation processing. This makes it much more difficult when it's time for a software update. 
That's why we created this guide. It's everything your nonprofit needs to know about payment processing, all in one place! We'll cover the important topics, including: 
Ready to dive more into payment processing? Let's get started!

1. What is payment processing, and why does it matter? 
What is payment processing? 
Payment processing describes how financial information is handled during an online transaction. It's what occurs from the time someone enters their payment information until that money shows up in the recipient's account.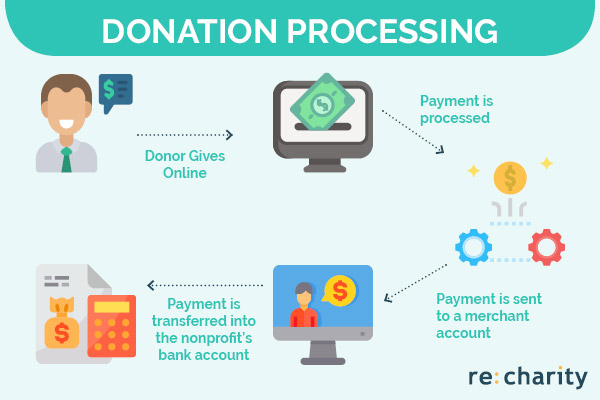 Why does payment processing matter? 
As a nonprofit, you likely spend a good chunk of your time working to land more fundraising revenue. Because you work so hard in this area, you're likely already aware of how much of this data and outreach is now occurring online. 
Donation processing matters because to achieve your nonprofit's fundraising goals, you'll need to use it for online interactions. 
Specifically, payment processors are used for:

Collecting donations.

This is the most common reason why nonprofits invest in a payment processor. Online donations are vital for your nonprofit's annual fund and payment processors allow organizations to collect from supporters in the U.S. and in some international countries as well. 

Collecting membership fees.

If your nonprofit has a membership program (or is rolling one out soon), your supporters may decide to join in support. In this case, your nonprofit needs access to a payment processor in order to collect membership dues online. This limits the need for over-the-phone or in-person payments. 

Selling online merchandise.

Many organizations sell merchandise so that donors can receive a token in exchange for their donations. This is especially relevant around the time of events when organizations may decide to sell t-shirts, koozies, and other materials. They can sell online with a payment processor to get supporters hyped for the event.

Selling event tickets.

Speaking of events, your nonprofit could also use a payment processor to sell tickets for those! Make sure you can accept the donations that come in the form of event registrations and ticket sales with access to an effective payment processor. 
Without access to a payment processor, nonprofits have more limited resources on how they can accept donations from supporters. Essentially, they're limited to accepting payments over the phone or in-person, which may cause limited donation revenue as well. 

2.  Top payment processing tools for nonprofits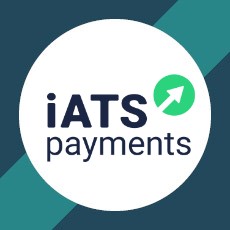 iATS Payments is the only payment processing provider that exclusively offers solutions for nonprofits. When you invest in this dynamic fundraising tool, your nonprofit will be able to: 
Create customized donation forms branded to your site

Receive advice and consultation about PCI-compliance

Run reports whenever you want to analyze fundraising data
Plus, iATS offers a solution that integrates directly with Salesforce! This means you can use their payment processing system easily if you work with the world's leading CRM.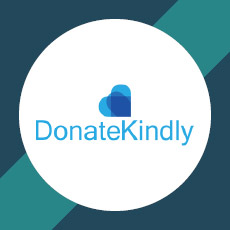 Donate Kindly is a donation collection tool that embeds directly on your nonprofit's CMS.
This software centralizes all of your donation information in a single location to make it easy to track and upload to your CRM. With Donate Kindly, you'll see advantages like:
It's easy to embed the donation form, even if you're not a tech expert

This platform doesn't charge monthly or usage fees

The system is protected with data encryption
Donate Kindly is incredibly easy to set up, boasting that you can start collecting donations within 5 minutes!
Learn more about Donate Kindly!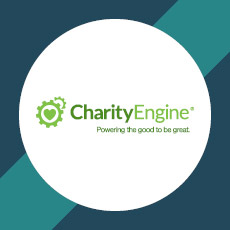 If your nonprofit is looking for a complete software solution, it's worth checking out CharityEngine.
This complete nonprofit solution includes a CRM, payment processor, advocacy solution, marketing automation, peer-to-peer solution, direct mail, and more. Some elements that stick out about CharityEngine include: 
The payment processing system is PCI-certified

All data is streamlined because all information is housed in the same system

CharityEngine integrates with other solutions, further expanding the software stack
CharityEngine focuses on creating a complete donor journey for the supporters of nonprofits. 
Learn more about CharityEngine!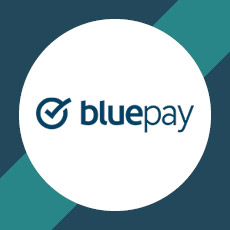 BluePay offers payment processing solutions for nonprofits, small businesses, and other organizations. Their PCI-compliant software makes it easy for nonprofits to set up: 
Recurring donations

Branded donation forms

E-commerce sites
While this business generally works with B2B businesses, they do work with some nonprofits. 

3. Key terms to know about payment processing
When it comes to payment processing, and especially when you start looking for a system (or researching the ones we included above), you'll likely run across some terms you may not be completely familiar with. However, those key terms are vital to understanding how donations are processed. 
Some of the key terms your nonprofit should keep an eye out for include: 
Payment processor – companies appointed by merchants act as payment processors, taking the money from the donor's account into the nonprofit's merchant account or the third-party managed merchant account. 
Merchant account – a bank account set up through a contract between the nonprofit, their bank and their payment processor.  This account is where the money is deposited after a successful donation transaction. 
Payment gateway – a security measure taken to protect donor data. The gateway encrypts all data and sends it through a secure socket layer (SSL). This also helps determine if the payment information is legitimate. 
VPN – or a Virtual Private Network. VPNs use tunneling protocols to encrypt data to keep it safe. VPNs hide the IP address of the user's computer and ensure all online activity is encrypted, safe from hackers.  
ACH – or the Automated Clearing House. ACH payments pull funds directly from the donor's checking account. This is especially useful for automated payments where you've provided your routing and account numbers, authorizing a company to take funds directly from an account. 
Aggregator – popular aggregator organizations may include PayPal or Stripe. These companies will process payments for your organization so that your nonprofit doesn't need to set up a merchant account at the bank. Essentially, you're relying on another company's merchant account. 
While these are just some of the terms your nonprofit might run across, it's important to understand them as the building blocks of online nonprofit donations. 

4. What are the different types of payment processors?
There are two primary types of payment processors: aggregators and dedicated payment processors. While they are both available for the use of nonprofits, there are definite pros and cons to each option. 
Aggregators
You've probably heard of (or even used) aggregators in the past; organizations such as PayPal or Stripe are popular examples. The way they work is as follows: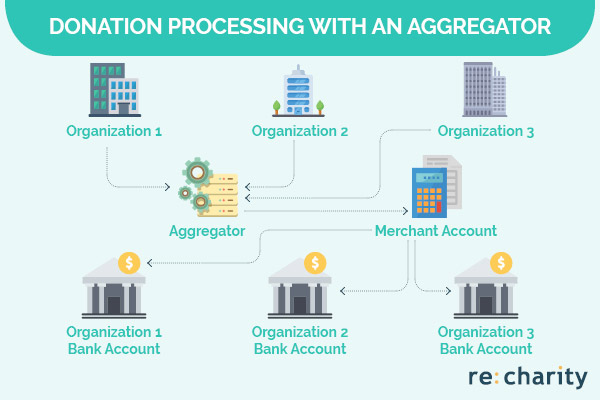 Nonprofits set up with the aggregator, which processes virtual transactions without the nonprofit ever setting up their own merchant account. Instead, the aggregators use the same merchant account for all of the organizations they work with, hence the root of the name "aggregate."
The major pro for setting up with an aggregator is that it's easy. There's no reason to set up a merchant account on your own. Plus, these resources are usually free! 
However, aggregators have some pretty prevalent cons as well. The first is security. Because aggregators use the same merchant account, if one client of the aggregator is compromised, all others are also at risk. The second con is a cap on deposits. For instance, some will only allow a transfer of $500 per month to the nonprofit's bank account. 
Payment Processors
Dedicated payment processors are similar to aggregators in that they enable organizations like nonprofits to process virtual transactions. However, the way they do so is slightly different (and much simpler). This process looks like this: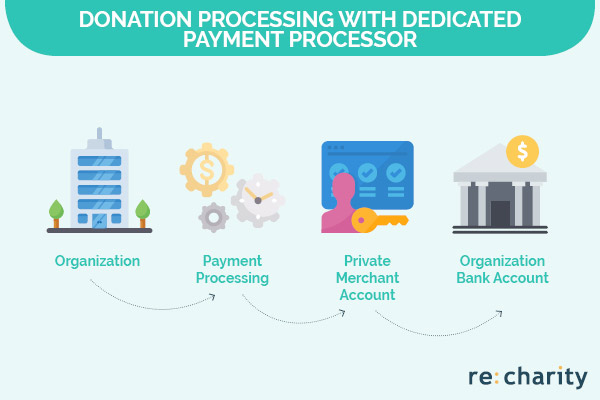 Nonprofits set up an account with a payment processor and that payment processor helps set up a personalized merchant account for each nonprofit. 
The pros for setting up an account with a payment processor are essentially the opposite of the cons for the aggregators, the big one being security. Because your nonprofit has its own merchant account, you're less vulnerable to fraud. And if your account is compromised, you're more likely to have support from your payment processor. 
Plus, you may find a payment processor that integrates with your other donation software, like your donation pages, CRM, or accounting software. These integrations make it easy to streamline nonprofit processes and record more information. 
The primary con of setting up with a dedicated payment processor is that it's a little bit more work to set up than an aggregator. However, this is a small price to pay when it comes to security. 
In Summary
While aggregators may be an easier set up than dedicated payment processors, a payment processor is worth that small cost. They're safer, there's more potential for integration, and they're still not too difficult to initiate. Plus, you can look for a solution that exclusively works with nonprofits, further specializing your organization's software stack. 

5. Donation processing and security: Keeping donor data safe
The most important piece of donation processing is keeping donor data safe. After all, if you don't want to damage the relationship you have with donors, you need to maintain their trust when they trust you with their payment information. 
Therefore, ensuring safe donor data is the top priority for your nonprofit. Losing their trust can be detrimental to relationships, trust, and reputation. 
Look for donation processing software with strict security standards. The Payment Card Industry (PCI) Security Standards Council has determined security standards that payment processors should uphold. Therefore, you should always look for software that is PCI-compliant. 
Not only is PCI-compliance required by nonprofits, but it's also a smart choice for adhering to proper safety regulations. 
Some of these safety regulations you need to know about include:
Tokenization:

Tokenization limits the storage of plain-text sensitive data. Tokens are used to replace the data sets, creating a barrier between a donor's information (like credit card numbers) from hackers.

Encryption:

Encryption is another safety feature that changes donor information into ciphertext. The encrypted information can only be accessed when combined with the right key, which hackers don't have access to. 
PCI-compliance requires payment processing companies to conduct internal audits of the safety features. However, while rarer, you should also look for the term "PCI-certification."
The primary difference between PCI-compliance and PCI-certification is who conducts the audit. Instead of an internal audit, PCI-certified companies have had a full-scale audit by a qualified security assessor. 
While PCI-certification is great, it's not always necessary. But you should look for organizations with rigorous safety features. Look for PCI-compliant organizations that also offer compliance assistance, fraud protection tools, and other key safety features. 

6. Frequently asked questions about payment processing

How do I start accepting donations online?
Consider the types of campaigns your nonprofit will be hosting, like plain online donation pages, event registrations or ticket sales, merchandise sales, and peer-to-peer fundraising. 
Start by researching the various collection tools for online donations. Look for payment processors and fundraising software that is PCI-compliant or certified. 
To begin this research, check out our recommendations for the top fundraising software solutions.

What if my donors don't want to use a credit card?
We're not suggesting that your nonprofit completely replace all cash, check, and ACH debit donations with an online system! Instead, you should offer all of these things in addition to online donations. 
When it comes to these gifts, your nonprofit should make sure you can: 
Manually enter information about cash donations in your donor database. 

Make sure your donation processor can handle all sorts of donations. 

Include instructions about how donors can give via various methods. 
While offering credit card donations opens up the opportunity for more donors to give, it's not going to be the preferred method for everyone. Make sure you're ready for all sorts of giving. 

How do I know if my donors' data is secure?
Double-check that the donation processing system you're using is PCI-compliant or PCI-certified. You can also take additional measures by researching or asking about features like: 
Tokenization

Encryption

Card number tumbling

IP blocking

Minimum transactions
Ensuring you know what safety features to look for is essential for securing data. If you don't see these types of measurements, it's probably time to switch donation processors. 

Why should I switch from my current aggregator?
While aggregators are a great way for nonprofits to get started, given many are a convenient and cheap option, it's not sustainable long-term for growing organizations. 
If your nonprofit is using an aggregator, you actually may cause donors to abandon their transactions because: 
They don't want to create an account. 

Aggregators create an impersonal experience for your donors. 

You won't capture all of the data you need to effectively follow up with donors. 

The aggregator donation page doesn't have your branding, so transitioning to the donation page may look different.
Plus, as we said earlier, aggregators are more vulnerable to hackers than an account where your nonprofit has its own merchant account. 

Aren't processing fees on cards very expensive?
Yes, it does cost money to process payments. However, it doesn't have to break the bank. Be sure your nonprofit follows the following tips: 
Look for a platform that has low credit card processing fees. 

Try offering an incentive to give through cash or check to avoid these fees as much as possible. 

Look for platforms that offer donors the option to offset these fees. 
While the first two options may seem somewhat obvious, offsetting processing fees is a unique option that organizations tend to forget about. 
Many times, donors are more than happy to pay less than $5 (as that's normally the cost) to help the nonprofit receive more of their donation.  

How do I keep track of all of my donors' gifts? 
All of your nonprofit's processed donations should be stored in your constituent relationship manager (CRM). This donor database should include complete profiles for each of your donors where all of their giving information is stored. 
It's especially helpful when your nonprofit's donation processing software integrates with the donor database, streamlining data between the two systems. 
Make sure you invest in the best CRM software for your organization's needs. If you need ideas to choose effective software, start your research with guides like this one. 
---
With an increasingly digital world, online donation processing has become more and more important for nonprofits. To make sure your donor data is safe and you're getting the most from your payment processor, it's important to learn as much about the process as possible. 
Armed with the data in this guide, your nonprofit should be ready to accept online donations safely. 
Looking for more information about donation tools and payment processing? Check out these additional resources: