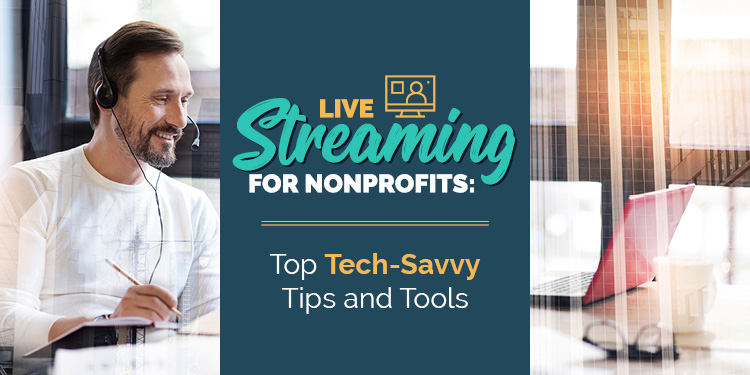 Live streaming is a rising trend in digital communications that involves broadcasting video content in real-time.
Even before the current COVID-19 crisis, live streaming was becoming a more popular communication strategy for individuals and organizations, largely thanks to the ease of setup and execution on popular social media platforms like Facebook and Instagram.
Now, in the midst of a pandemic with social distancing guidelines in place, live streaming is becoming a viable alternative to in-person, face-to-face contact.
As a nonprofit, this can be a unique and timely opportunity to take advantage of a rising trend. That's why we'll walk through some best practices for nonprofit live streaming by answering a series of frequently asked questions:
With these tips and tools in hand, you'll have a basic foundation regarding live streaming for nonprofits. And the best time to get started is now! Let's jump in.
1. What is live streaming, and why does it matter for nonprofits?

First things first, it's important to ensure a basic understanding of live streaming before you can decide how to best leverage it for your nonprofit.
What is live streaming?
Live streaming is the transmission of live video to an audience through an online platform. While this can sometimes include one-on-one video chats, we'll focus on live streaming as a mass medium for the purpose of this guide.
Why should my nonprofit care?
If your nonprofit wants to stay up-to-date with the latest technological trends, (which you should!) live streaming is surely on your radar.
In the wake of the coronavirus, businesses and organizations everywhere have taken to live streaming in droves. And if you're used to interacting with donors and constituents in a physical setting, live streaming is likely your next best option.
Plus, it's a simple way to keep your nonprofit relevant in the midst of an uncertain time. Don't let your supporters forget about you. Instead, meet them right where they are— online!
2. What are the benefits of live streaming nonprofit activities?
Before you take the leap into live streaming for nonprofits, it's important to understand the various benefits offered and see how that can impact your own organization. While the possibilities are endless, let's take a look at these top-tier perks:

Increased geographic reach
One of the most evident perks of live streaming for nonprofits is the significantly increased geographic reach. That's because for this particular strategy, it hardly matters where you're physically located.
Instead of restricting event attendance to those who can reasonably travel to your venue, you can spread the word about your nonprofit's events and activities far and wide without limitations. Supporters overseas can join in just as easily as supporters down the street!
Increased accessibility
Similarly, live streaming your content allows for all sorts of people to get involved with your organization as long as they have a computer or mobile device and an internet connection. And with the sudden increase in popularity, some live streaming platforms are rolling out new features such as audio-only versions made available through toll-free phone numbers.
Plus, with added components like subtitles and closed captioning, you can make sure your videos are accessible to those with disabilities as well. It's important that all of your supporters are able to take part in your live-streamed events through an emphasis on accessibility and inclusivity.
Increased community engagement
Just because you've temporarily shut down or moved to a remote workforce doesn't mean you can forgo community involvement.
As a result of COVID-19, communities everywhere are working hard to maintain strengthened bonds between members despite social distancing guidelines. Friends and families have turned to technology and social media platforms to stay in touch, and that's exactly what live streaming can do for your nonprofit.
You can maintain the connections within your community of nonprofit supporters by increasing engagement and strengthening their relations to your cause.
3. What is engaging live streaming content?

An important prerequisite to effective live streaming is choosing and planning the content you'd like to share. Your videos should be unique and engaging so that your audience is excited to tune in. What you choose to stream is highly dependent on your organization's audience, but you might consider these categories:
Events
As a result of social distancing, nonprofits everywhere are having to cancel their biggest events and fundraisers. Instead of missing out on all that fundraising revenue, organizations are considering virtual alternatives.
If that's where you find yourself, live streaming is a must! Whether you're planning on hosting a virtual gala, a digital talent show, or an online auction, live streaming can be the right tool to save your event.
Anything that would have drawn a crowd at an in-person event would make great live streaming content. You just have to adjust to a new venue— the internet!
Interviews
Another way to engage with your audience through live streaming is by broadcasting live interviews. These can be both entertaining and informative by allowing your network to get to know more about your staff, volunteers, or beneficiaries.
Plus, the great thing about live streaming is that it allows for interactivity— meaning viewers can send in their own questions and comments, and bring their relationships to a more personal level.
Projects
The day-to-day philanthropic initiatives for nonprofits include the programs and projects that enhance the progress toward a central mission. After all, that's likely the reason you do what you do! That's also what makes those projects good material for your live streams.
Live streaming your nonprofit's programs is a great way for your donors to get a firsthand look at the way their hard-earned money is being used. For example, if your organization is raising money to support a particular cause, you can live stream the behind-the-scenes preparation as well as the real impact that you're making on your community.
4. What are the best platforms for nonprofit streaming?
When you're first getting started with live streaming as a nonprofit, it can be overwhelming to see all the choices for streaming platforms. Each one has a different set of pros and cons that make for a unique live streaming platform. Here are five of our favorites and what they have to offer:
Facebook

With over 2 billion monthly active users, Facebook is currently the world's top social media platform, which is what makes a great live streaming platform as well!
Streaming with Facebook Live is extremely simple to get started with for your organization and easy for supporters to join. Plus, many of your supporters are likely familiar with Facebook and its easy-to-use features. You can easily save video content as a traditional post for users who weren't able to tune in live.
Instagram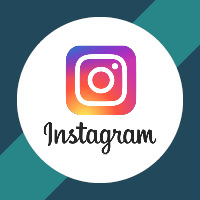 While Instagram functions mainly as a photo-sharing platform, the Instagram Live feature has been gaining traction since its launch in 2016.
With over 65% of its billion users between the ages of 18 and 34, Instagram is a popular choice for live streaming to a majority younger audience.
Simply click within the story function to begin your live stream and Instagram will even notify your followers that it's time to tune in!
Twitter

Twitter is a unique social media and live streaming platform in that it uses a separate, integrated live streaming software called Periscope. With this tool, you have the opportunity to share video and audio content with your audience.
Whether you choose to go live within the Twitter app or via Periscope, it's a great way to connect with your network on a personal level. Then at the conclusion of your stream, the video is automatically posted as a Tweet to your account.
Twitch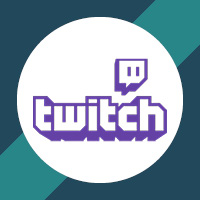 Twitch originally began as a live streaming platform targeting online gaming users but has since expanded to include other elements of pop culture, news and current events, talk shows, and more.
One of the greatest benefits offered by Twitch is the ability to connect with other like-minded individuals throughout the world. If you choose to live stream with Twitch, it's a great way to increase your geographical reach!
Youtube

YouTube is a traditional video-sharing platform that also works as a long-time marketing tool. In addition to pre-recorded video content, YouTube's Live feature allows for real-time broadcasting.
With YouTube Live, users can begin streaming in minutes or take advantage of unique scheduling options for hosting pre-planned events. This is a great way to connect with your supporters on mobile or web!
Thanks to live streaming platforms like these, your nonprofit can easily make use of available technology and increase your online presence. After all, effective live streaming for nonprofits is all about using the right tools to get your message out.
5. What are the best ways to live stream nonprofit activities?
As you prepare to begin live streaming, it's important to know some of the best practices to make use of. Here are six of our top tips to guide you through this introduction to live streaming for nonprofits: 

1. Focus on faces.
When recording your live streams, it's important to focus on specific subjects in detail, rather than attempt a broad overview of an event or program. For best practice, make sure to focus on individual participants to personalize your videos and avoid information overload.
2. Use a high-quality camera and external microphone.
While live streams can be recorded and broadcasted with a simple smartphone, the video and audio quality will be significantly greater if you invest in the right tools. If you want your audience to tune in to your live streams and stay throughout the process, it's important that you show your team is putting the time in to make them great!
3. Provide subtitles or closed captioning.
This is a great way to make sure your live-streamed videos are accessible for anyone and everyone in your audience, including those with hearing impairments. To prepare, it's a good idea to look into the difference between subtitles and closed captions to determine which is appropriate for your videos.
4. Save the videos and post them to your website.
The live aspect of your live streaming is a unique element allowing for boosted engagement, but it doesn't mean you should exclude your supporters who are unable to tune in at the specified time! In order to accommodate your working followers, those in different timezones, and others who might miss the real-time streaming, it's important to make your videos available on your website and/or social media channels.
5. Advertise on your social media.
Your social media channels are one of your greatest digital marketing tools. More than likely, you already have a decent following on your favorite social media platforms, and you use those platforms to communicate with your donors, supporters, and constituents. That's why it's important to leverage your social media accounts to get followers excited for and attending your nonprofit's live streams. Plus, many social media platforms double as live streaming tools anyway!
6. Use this opportunity to talk directly to your community.
Oftentimes, your supporters and constituents look to you as an authoritative and trusted resource for information and research, especially in a time of uncertainty. Consider using your platform to inform your audience about any changes and updates surrounding the pandemic, as well as being an overall positive force and encouragement.
---
Establishing effective live streaming practices as a nonprofit is a great way to relate with your audience and share your mission during a rocky time. Plus, it can distinguish you from other organizations and keep you top-of-mind for longer!
Live streaming should be just one tool in your overall nonprofit toolkit. Other marketing, communications, and fundraising strategies will be required to maintain a well-rounded organization.
For more information on effective nonprofit management practices, check out the following resources: