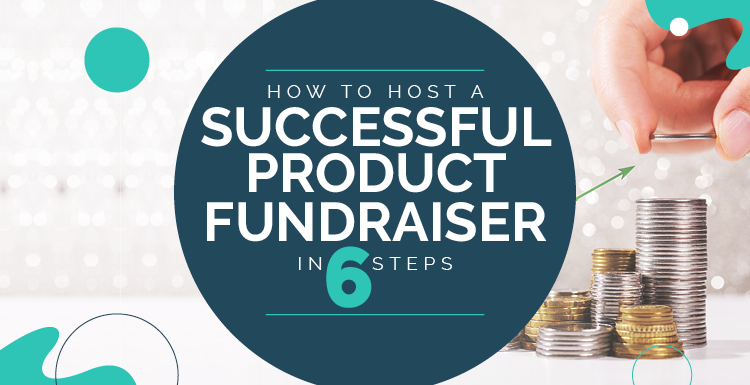 Product fundraisers are a tale as old as time. Volunteer fundraisers go door to door selling chocolate bars or taking t-shirt orders to raise money on behalf of an organization they care about. Buyers get to show their support for the cause, and the fundraiser, by making a small purchase and receiving a tangible incentive in return.
However, just because a product fundraiser is a long-established tradition doesn't mean it can't be streamlined and modernized to raise money more efficiently in the digital age.
If you're looking to update and optimize your nonprofit fundraising strategy, a contemporary product fundraiser is a fantastic choice for charitable organizations of all shapes and sizes. And lucky for you, the right tools and partners can make the process easier than ever before.
At ABC Fundraising, we specialize in strategic product fundraisers and equipping fundraising organizations with the resources they need to pull off an effective and profitable campaign. 
Many of our favorite fundraising ideas include the sale of branded merchandise and food items through powerful product fundraisers. That's because it's a fantastic way to raise money and awareness for your cause! In this guide, we'll walk you through the following six easy steps to take if you want to host a successful product fundraiser:
Choose a product fundraising company.

Select a product to sell.

Receive your order-taking forms and/or implement an online store.

Start selling to friends and family.

Conclude your selling period and distribute items.

Thank your supporters for getting involved.
By following each of these outlined steps, you'll be able to plan and host a successful product fundraiser for your team. Ready to learn more? Let's get started.
1. Choose a product fundraising company.
The right fundraising software, and the platforms they provide, can make a big difference in your fundraising efforts. A product fundraiser is no different! Luckily, product fundraising companies can help streamline and simplify the process from the very first step.
To get started, make sure to do thorough research on top fundraising companies that cater to your type of organization. Take a look at the wholesale prices and profit margins that they offer, as well as the different types of products available. Then, make an informed decision about which company you would like to work with.
2. Select a product to sell.
One of the most important decisions you'll make regarding your product fundraiser is the type of product you'd like to sell. Choose something that your supporters will actually want to purchase so that this fundraiser can truly be a win-win situation.
A few popular products (for fundraisers and buyers alike) include:
Face masks

Coffee mugs

Discount cards

Cookie dough

Candy
Most product fundraising experts recommend selling only one product at a time to hone in and maximize your fundraising potential. However, since the choices are limitless, there's always a new idea for your next campaign!
3. Receive your order-taking forms and/or implement an online store.
Most traditional product fundraisers involve physical order-taking forms that volunteer fundraisers carry with them as they make their sales. While this can still be an effective strategy in many cases, some fundraisers are turning to easy-to-use e-commerce stores to sell their products instead.
Now, with the right online fundraising tools, you can easily create an online store to sell your items. Or, your product fundraising platform might even create a branded web store for you themselves!
Regardless of whether you choose to go digital, keep with the physical forms, or take a hybrid strategy with both, it's important that you keep the order process as quick, easy, and secure as possible. 
4. Start selling to friends and family.
Most product fundraisers take a "peer-to-peer" approach to fundraising, equipping volunteer fundraisers to do the selling for you. In fact, according to this guide, peer-to-peer fundraising is a "fundraising strategy that empowers individuals to fundraise on behalf of a worthy cause." While this might typically refer to soliciting donations from friends and family, it can also include product sales as well.
Here's how the selling process usually works:
You recruit fundraisers to sell your products or merchandise to their own network of support.

Each fundraiser is given an order form or web store URL to share.

Fundraisers ask their friends, family, colleagues, neighbors, and community members to support your cause by making a purchase.

Interested buyers provide their contact, order, and payment information.
Having supporters sell your products is an effective strategy for all sorts of causes because it leverages the power of social proof. People are more likely to support a cause if they know someone they care about does, and they're more likely to give if they're asked by a loved one rather than a big organization. 
5. Conclude your selling period and distribute items.
Once you've completed your initial selling period and placed your order with your fundraising partner, you'll need to prepare for the distribution of items to individual buyers. 
This process can vary depending on the type of fundraiser you hosted. For example, a cookie dough sale typically involves taking pre-orders for two to three weeks and placing a group order with the fundraising company. Then, you'll receive your entire order within a few weeks and distribute tubs to individual buyers by:
Holding a dedicated "pick up" day where everyone stops by a set location such as an office building to grab their product.

Sending volunteers out to drop off items to each buyer.
On the other hand, ABC Fundraising's discount card fundraiser is one where you'll receive the product in advance so that your volunteer fundraisers can sell items to supporters on the spot. This can be more convenient for buyers and sellers, but it requires you to estimate beforehand how much you think you'll sell, and risk going over or under with inventory.
The distribution can be one of the most logistically challenging steps in the process, but with ample planning, the right resources, and a couple of dedicated volunteers, you'll be good to go!
6. Thank your supporters for getting involved.
Once you've wrapped up your product fundraiser, your job isn't over quite yet. Now, it's important that you take the time to thank each and every supporter for their contribution—including the fundraisers who sold items on your behalf and their end buyers.
This can also be a great time to share final fundraising stats, including:
Which fundraiser sold the most items

Which fundraiser raised the most money

Total fundraising dollars raised

Total products sold
Be sure to communicate your appreciation so that supporters know how much their contributions mean to you and your cause. And if you're not sure what to say, these donor thank-you letters from Fundraising Letters offer a fantastic place to start. Just make sure to tweak your wording to offer a personalized thank-you note for each recipient. 
---
All in all, a product fundraiser is one of the easiest and most effective fundraising campaigns you can host for a wide range of causes and missions. Just keep in mind that in order to raise money efficiently, it's important that you get started with a top product fundraising company to help guide you through the process. Good luck!
This was a guest post contributed by Debbie Salat at ABC Fundraising.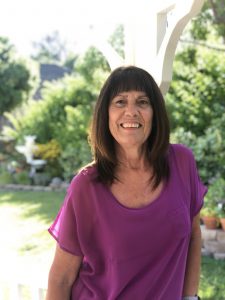 Debbie Salat is the director of fundraising activities and product development at ABC Fundraising(r) – Debbie joined ABC Fundraising(r) in 2010 and is responsible for launching over 6500 fundraising campaigns for schools, churches, youth sports teams, and non-profit organizations all across the USA. With over 20 years of fundraising experience, Debbie knows the path to success for fundraisers which she shares with groups on a daily basis so they can achieve their fundraising goals.