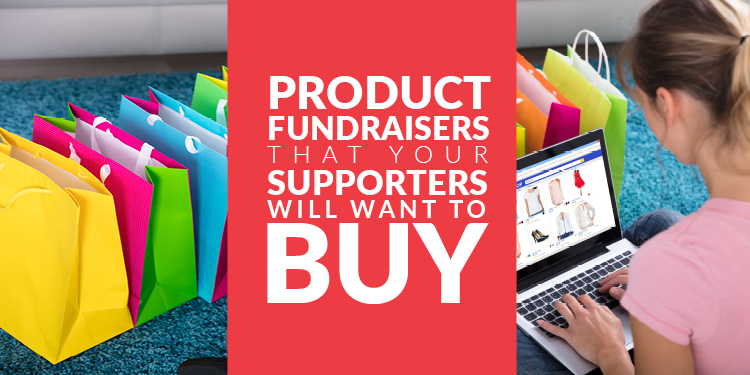 As summer comes to an end, most schools are starting to adjust their fundraising strategies to meet the demands of the "new normal." If that's you, you're probably wondering what types of fundraisers have the ability to be profitable at a time like this.
For more than one hundred years, schools have raised a significant amount of money through product fundraisers, which often comprise a majority of their fundraising strategy. Haven't we all purchased a magazine subscription, a t-shirt, or a tub of cookie dough that we didn't really need, just because it's for a good cause?
However, in a time like this, many of your typical fundraising buyers—i.e. students' and families' friends and colleagues—might not have the budget to purchase unnecessary items for your school. That being said, it's time to invest in some product fundraising ideas for schools that your supporters will actually want to buy.
Let's discuss some of our favorites:
Regardless of the products you choose (although we definitely recommend these ones), one of the biggest considerations to keep in mind heading into the new school year is the emphasis on virtual fundraising solutions. Luckily, many product fundraising partners offer custom-built web stores from which you can sell your items remotely.
Ready to dive into our favorite product fundraising ideas? Let's get started.

1. Face Masks
The COVID-19 outbreak has disrupted fundraising efforts for nonprofits and schools of all shapes and sizes. That being said, many are looking to make the most of a difficult situation by selling custom-designed face masks to raise money for their causes.
A face mask fundraiser is a great way to encourage safety precautions while supporting the school and raising money!
Be sure to customize the design of the face masks for your own fundraiser to feature your own school logo (and color scheme) on the mask instead!
Since most schools are requiring face coverings for student and staff safety anyway, masks are clearly going to be in high demand this year. That makes them a great option for product fundraising.

2. T-Shirts
Schools have been selling spirit t-shirts for as long as product fundraising has been around. And there's a good reason for it—they're popular!
Students, parents, faculty, and alumni each love to show their school spirit by purchasing and sporting a unique t-shirt for their school. Feel free to look at some creative examples, and draw some inspiration for yourself using this guide.
If your school requires uniforms, hosting "casual Fridays" is a great way to sell shirts—and offer students an excuse to get out of typical dress code.
For added excitement, you can even start a t-shirt design contest among students to see who can submit the best designs, as voted on by their peers. Then, award the winner a free t-shirt and promote the design!

3. Gourmet Coffee
Whether your school is attempting to reopen physically, continuing to explore virtual learning, or taking a hybrid approach, there's guaranteed to be a lot of coffee involved. That goes for teachers, parents, and sometimes even students! Keep everyone well caffeinated as we begin to adapt to the unusual school year by selling gourmet coffee for your fundraising campaign.
Plus, because many coffee shops have been closed for the time being, many more individuals are looking to get their daily coffee fixes at home. That being said, gourmet coffee sales have the potential to raise tons of money for your school.

4. Travel Mugs
Once you've sold your gourmet coffee, your supporters will need someplace to pour it! That's where customized travel mugs come in.
Selling unique mugs and tumblers branded with your school logo and color scheme is a great way to raise money for your programming, while providing supporters with a functioning and practical incentive in return. After all, who doesn't love a good coffee mug?
You may even consider combining the two fundraisers. By offering a package with both gourmet coffee beans and a branded coffee mug, you'll find that you're able to sell more of each! Be sure your packaged price is slightly less expensive than the price of purchasing each item separately so that your customers know they're getting the best deal.

5. Discount Cards
Discount cards have long been a popular school fundraising idea. This year should be no different!
Selling discount cards to supporters is an effective fundraiser because the cards themselves often consist of great deals for the recipient. Cards often include coupons and discounts that have the potential to save hundreds of dollars when in use.
Now, during an uncertain economy that has left many people pinching pennies, a discount card can definitely come in handy. Even if the buyer doesn't use every available discount, they're still typically excellent purchases—especially when you consider that the money goes to a good cause!

6. Holiday Decorations
The holiday season will be here before we know it and many people are starting to see sugar plums and seasonal lights dancing in their dreams. And what better way to celebrate the end of this wild year, and spread holiday cheer, than by selling holiday decorations?
Plus, studies show that charitable giving tends to skyrocket during the holiday season—meaning your supporters will be more likely to participate (and spend more money) in your fundraisers.
Some of the most popular choices for holiday fundraiser product sales include decorative wreaths, Christmas trees, and ornamental centerpieces. If you want to boost this fundraising further, ask for student volunteers to help decorate the exterior of the homes. For an additional donation, supporters can limit the amount of work they need to put in to set up the fabulous decor. Your supporters' homes will have never looked so good!
---
When you sell products that your supporters truly desire and can use, you essentially pave the way for mutually beneficial relationships, rather than them doing you a favor by making a purchase they don't necessarily want. This creates a win-win situation, which is exactly how you get people coming back time and time again to take part in your brilliant fundraisers.
From there, according to this guide to donor retention from Qgiv, it's a good idea to take a look at your fundraising data to see how much you raise from various approaches. That way, you can compare and contrast to determine which items are truly in demand for your school. Good luck!
This guest post was contributed by Debbie Salat of ABC Fundraising.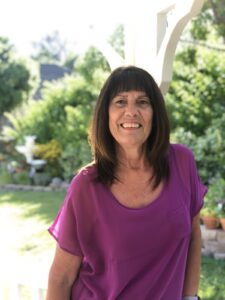 Debbie Salat is the director of fundraising activities and product development at ABC Fundraising.
Debbie joined ABC Fundraising in 2010 and is responsible for launching over 6,500 fundraising campaigns for schools, churches, youth sports teams, and non-profit organizations all across the USA. With over 20 years of fundraising experience, Debbie knows the path to success for fundraisers which she shares with groups on a daily basis so they can achieve their fundraising goals.