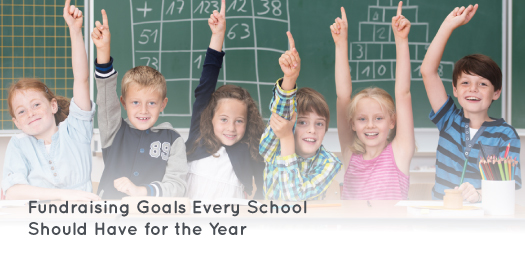 Schools everywhere rely heavily on their fundraising efforts to keep up-and-running and to work toward their mission of education. Therefore, establishing smart fundraising goals and practices is essential to the foundation of every school.
How do you make sure your fundraising efforts are up-to-par? Create goals to help you reach your financial needs for the entire year.
While this takes some planning, it is absolutely worth it. Plus, coming up with a variety of school fundraising ideas that will keep all your students involved gives you the chance to be creative.
Finishing a successful fundraiser is such a rewarding feeling. Imagine how satisfying it will be to complete a whole year of successful fundraising!
To make sure your next year is as successful as it can be, implement these 5 tips for your next fundraising plan:
Excited to read more about fundraising? Let's jump into our first strategy!

1. Set reasonable financial goals.
When you are thinking about how to structure your financial goals, there are two things you should consider: your annual goal and your goal per fundraiser.
Start with your annual fundraising goal. This is the financial goal you will need to cover your operational budget for the entire year.
The first step in planning your annual fundraising goal is to list everything you'll need the money for this year. Here are some examples of different school goods and activities you may include in this list:
A graduation ceremony.
School trips.
New computers.
Library books.
Sports activities.
After listing these items, estimate how much each will cost so that you know how much money you will need to raise to complete all your goals. Don't plan your fundraisers too close together! You need time between each, so you don't exhaust your donors or your students.
You'll want to make sure your fundraisers are not too costly that they negate the purpose of hosting the fundraiser. There are plenty of easy and inexpensive fundraisers and fundraising software that schools can choose from, but more about that in the next section.
We recommend you create a calendar for when you want these activities to be completed. This will mark the short-term goals for the beginning of your fundraising calendar.
Then, you can start planning out individual fundraisers. Some fundraisers tend to be more successful than others, so do your research to learn which will raise enough funds for each of your activities. Add these fundraisers to the calendar planning according to estimated costs, revenue, and short-term goals.

2. Host a variety of fundraisers throughout the year.
In the last section, we talked about setting up your calendar so that each of your fundraisers will raise enough to reach your short-term goals for the school to complete. This will help you accurately budget your time and resources throughout the year.
Also, be sure not to repeat the same fundraiser over and over. Fundraisers are not all equal. Some are better suited for certain things than others. For example, some might be better for collecting donations online, while others specialize in in-person donations. Some fundraising examples like this include:
Shoe drive fundraisers are one of the most versatile fundraisers available to schools. When you use a service like Funds2Orgs, you can collect shoes from a large audience and send those shoes to the organization for a check in the mail. The ease of this fundraiser makes it suitable for any of your fundraising needs.
Crowdfunding is best used when you want to gather small sums from a broad audience. It works especially well when anchored to an event that people can attend. Check out Double the Donation's top crowdfunding websites if this sounds like something you would want to plan for your school.
Fundraising events are a great way to get students excited about school activities. Hosting an event such as a Pie Your Principal (where students pay to pie their principal or teachers in the face), is a great way to raise money for goals they may see as less-fun such as textbooks.
Make sure your fundraising calendar is varied with different events throughout the year. You may also consider combining different fundraisers for larger projects. For example, include a collection station for your shoe drive fundraiser at your Pie Your Principal event.

3. Ensure fundraisers are accessible by students.
No, we don't mean that your students should have full access to the funds. But students should feel encouraged to participate in the fundraisers themselves.
Students should donate or take charge of the donation process. Keep students engaged by:
Encouraging them to share fundraising events on their social media pages.
Donating their outgrown shoes to your shoe drive fundraiser.
Selling customized school spirit t-shirts to other students, parents, and faculty.
Inviting students to attend and participate in various fundraising events.
While it is easy for many adults to get on board with fundraisers that involve galas, community meetings, and donation pages, these things are generally not what students will feel compelled to support. Therefore, try to find fundraisers that appeal to everyone.
Choosing fundraisers that are more fun for students are more likely to get them involved.
In addition to the fun aspect, make sure it is possible for students to get engaged. You wouldn't expect a kindergarten class to get involved with a text-to-give campaign, just like you wouldn't expect a high schooler to participate in a coloring competition. However, there are some efforts like shoe drive fundraisers, in which all ages can get involved.
Know the audience of your fundraising efforts to encourage involvement. When students are involved, they can feel the pride of a successful fundraiser just like your faculty and PTO does.
4. Allow teams to play their part.
In addition to encouraging individuals to get involved with school fundraisers, make sure your teams are also playing their part for your fundraiser.
Team fundraising is especially important when the funds will be allocated to something helping that particular team. For example, the football team might host a peer-to-peer fundraising campaign for the homecoming game decorations.
But don't think sports teams are the only ones who can get involved in team fundraising! There are plenty of other groups of people who work together as a team every day and will commit to these fundraisers. For instance:
The chess club.
National honor society.
Decathlon team.
Staff members of one department.
A parent-teacher organization.
Team fundraising can be completed in two different ways: either working together as a group or setting teams in competition with one another.
Encourage your Decathlon team to work together and create fundraising pages for a peer-to-peer fundraising campaign. This teamwork will generate much more than a single person's fundraising effort.
Or, use competition to your advantage. Set one shoe collection box in each department, and encourage students and teachers to donate to their favorite department. For added incentive, give the winning department a pizza party!
If your PTO is looking for specific fundraising ideas, read the Funds2Orgs PTO Fundraising Ideas page for inspiration. And don't forget to look for more competition opportunities.

5. Maintain your momentum!
Just by doing your research, you are already on a great track to a wonderful (and plentiful) year of fundraising. Now, you need to maintain your momentum for the whole year.
It is easy to get excited about the first couple fundraisers you host, then start slacking for the rest. Let's just say your first effort, a shoe drive fundraiser, was a major success. You raised thousands of dollars. But what about the next fundraiser? Are you burnt out?
There are several ways to make sure you keep the momentum going for the entire year of fundraising. A few of these strategies are as follows:
Keep to your calendar. Make sure your fundraisers are varied throughout the year and that none are planned too close together. This will keep things fresh each time.
Use key giving times to your advantage. The end of the year and holiday times tend to be better for fundraising than other times. Take advantage and plan holiday-themed fundraisers to keep spirits up!
Use gamification techniques for longer fundraisers. For instance, a fundraising thermometer has been shown to make fundraisers more successful. These thermometers use people's competitive instincts to encourage continued donations.
The best way to make sure this year will be a success for fundraising is to stay committed. Keep looking for fundraising ideas that will be engaging for your students and consider their interests.
In addition to your students, encourage your donors also to stay committed and motivated throughout the year.
Annual fundraising for your school is truly a journey. It takes concentration and hard work to keep it going all year long. But with the right budget, fundraisers, and momentum, your next year's efforts could be a great success.
Author Bio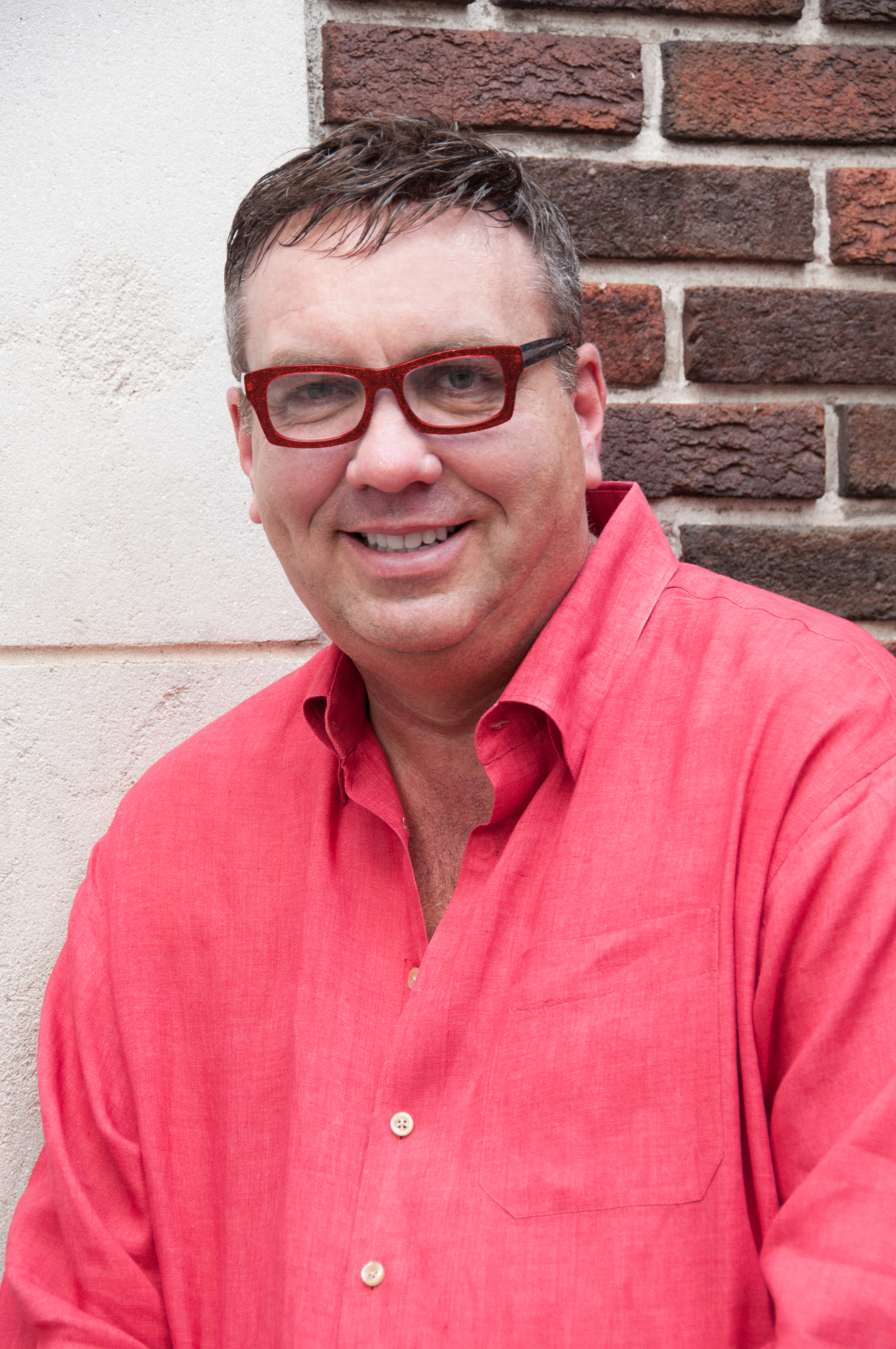 Wayne Elsey is the founder and CEO of Elsey Enterprises (EE) and a member of the Forbes Business Development Council. Among his various independent brands, he is also the founder and CEO of Funds2Orgs, which is a social enterprise that helps schools, churches, nonprofits, individuals and other organizations raise funds while helping to support micro-enterprise (small business) opportunities in developing nations.