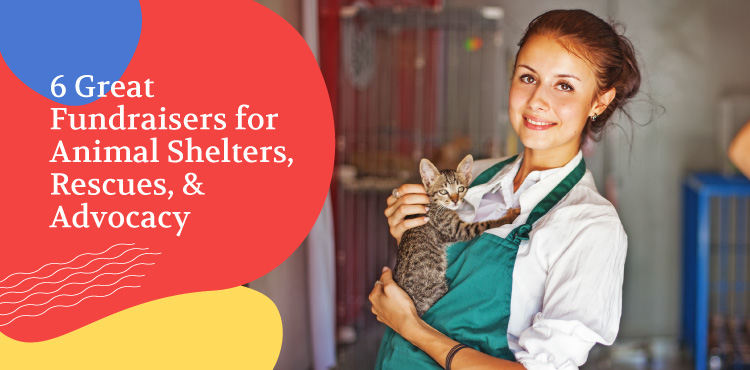 Each year, a staggering 6.3 million pets enter animal shelters. Most of these companion animals are eventually adopted or reunited with their owners, but approximately 920,000 end up being euthanized. While this number has sharply decreased from the heartbreaking statistics of earlier years (such as the 2.6 million euthanized in 2011), it's still far greater than it should be.
It's the lives of these pups and cats that make animal advocacy so critical. For more pets to end up in safe and happy homes, shelters and animal welfare organizations need access to key resources and funding. An effective fundraising strategy can be a game-changer for many organizations, and part of that strategy is having powerful fundraising ideas specifically tailored to animal advocacy.
At Gingr, we understand animal lovers. As pet tech experts who provide powerful, conscientious pet-care business software to kennels, dog daycares, and other services, we are deeply invested in animal welfare. Moreover, we know the most effective strategies for bringing in revenue for pet-centric causes.
To help achieve this goal, we've compiled a list of our favorite fundraising ideas for animal advocacy groups. From sophisticated animal charity auctions to sillier pet events, consider these animal fundraisers for your organization:
Each of these ideas will have you raising more money for your mission faster than you can say "fetch!" With these funds, your organization will be better equipped to fill essential animal needs, expand your facility, and ultimately find more homes for more pets. Let's jump in.
1. Host an online animal charity auction.
Why This Animal Fundraiser Works
With an online auction, supporters get to enjoy an exciting virtual experience, know their money is going to a great cause, and potentially walk away (or log off) with a highly desirable item or experience.
This is one of the most popular and lucrative fundraising ideas for nonprofits of all kinds, and animal advocacy groups are no exception. To make sure the event aligns with your mission, add pet-themed elements to your marketing materials or auction off pet-related goods and services.
Plus, this kind of online event is a perfect strategy for our era of social distancing and digital engagement. To learn more about how your pet-centered cause can continue to safely navigate COVID-19 and future public health challenges, check out Gingr's guide to COVID-19 and pet-care businesses.
How To Use This Fundraising Idea
Procuring a selection of desirable items takes time, so be sure to start planning in advance. Depending on the number and kind of items you have, as well as the potential purchasing power of your audience, you'll determine the format of your auction. There are two main types of auctions: 
In a silent auction

, attendees can bid on a larger selection of items throughout the duration of the event. At the end of the auction, the items go to the highest bidder.
In a live auction

, an auctioneer will sell off a smaller number of items one by one. This can be a high-energy and entertaining experience for all attendees, even those who opt not to make a bid.
For both live and silent auctions, use online auction software to simplify the processes of bidding, checkout, and item fulfillment. 
Of course, the key to a successful auction is having items that your supporters will be excited to bid on. To keep the focus on pets, consider asking for donations from local animal-related businesses. A couple of great prizes would be a gift basket full of dog toys, a package credit to a local dog daycare, or a gift certificate for a pet spa.
2. Create a pet calendar.
Why This Animal Fundraiser Works
Your supporters are passionate about your organization because they are passionate about animals. People who love pets will be excited to feature an animal calendar in their home or workplace, especially if they also know it supports your mission.
How To Use This Fundraising Idea
If you run an animal shelter, you can hold a photoshoot with some of the cutest pets in your facility. Alternatively, you can invite supporters to submit the best pictures of their pets (in exchange for a small donation) and turn it into a competition. The winning pets will get bragging rights and a spot in your coveted calendar.
Then, compile all of these pictures into a desk or wall calendar and sell it to your supporters. It's best practice to gather orders for your calendar ahead of time, so you know how many to print!
In addition to some adorable pictures, you can include statistics about your cause and information about your organization's current initiatives. If you're making a calendar for the new year, it's a perfect way to re-use some of the data you collected for your previous year's annual report.
3. Spread awareness about matching gifts.
Why This Animal Fundraiser Works
Supporters who are already giving to your animal shelter may be able to make an even larger financial impact without having to pull out their wallets again. If a donor works at a company with a matching gift program, their contributions may be eligible for a match! 
According to Double the Donation's corporate giving statistics, somewhere between $4 and $7 billion dollars in eligible matching gift revenue goes unclaimed by nonprofits every year. Don't miss this golden opportunity to collect extra funds that can help you advocate for animal welfare!
How To Use This Fundraising Idea
One of the first hurdles is making sure your supporters are aware of matching gifts. Most of the time, donors fail to request matches simply because they're not aware that it's an option. 
Hosting a matching gift drive or including a matching gift search tool on your donation page can help ensure you maximize every gift. Or, you can use a matching gift database to analyze the supporter data in your CRM and conduct outreach to donors who work for companies that have matching gift programs.
On the other hand, if you're a business owner looking for a way to incorporate philanthropy into your dog daycare business plan, starting a matching gift program is a great option. In your program policy, you could even stipulate that only gifts to animal-related charities are matched or will be matched at a higher rate.
4. Start a "sponsor a pet" donation campaign.
Why This Animal Fundraiser Works
This option is a great way for donors to provide support even if they aren't able to adopt a pet at this time. With a "sponsor a pet" campaign, a donor makes a regular contribution that serves the needs of a dog or cat in your facility. When you focus the attention on one specific pet rather than a more general issue, people will feel more emotionally connected and therefore be more inclined to give.
How To Use This Fundraising Idea
Encourage supporters to make a recurring donation that is meant to serve the needs of just one pet. Usually, the donation will be set up to recur for one year or until you can find the pet's forever home. Make sure each donor knows exactly what their donation is going toward, like food, toys, and other supplies.
To make this fundraising idea feel rewarding and meaningful to donors, you should aim to provide monthly updates and photos to share how their "adoptee" is doing. 
5. Hold a seasonal pet costume contest.
Why This Animal Fundraiser Works
Everyone loves animals wearing outfits! Your supporters will be thrilled to show off their pets' spooky Halloween costumes or festive holiday outfits. Charging a fee for each pet entry into your competition will be an easy and effective way to raise funds. 
How To Use This Fundraising Idea
If an in-person event is safe and feasible, you could host the event at your kennel facility. Consider creating a catwalk—or dogwalk—for pets to strut their stuff and display their costumes. Then, you can collect votes from a set of volunteer judges or from the audience. Once you crown the best costume, be sure to share the victory on social media or in your newsletter.
Alternatively, you can run the contest online and collect photos of each submission. Then, you can use a live poll or form to gather votes from your audience to encourage engagement, even from supporters who didn't submit their pets.
6. Run a dog wash fundraiser.
Why This Animal Fundraiser Works
This idea draws inspiration from a traditional car wash fundraiser, but with a pet-friendly twist. Your animal-loving supporters likely enjoy snuggling up to their furry friends, but it's always a better experience when pooches are fresh and clean. However, most people don't have the time to give their dogs baths or go to the groomer as frequently as they'd like. That's where you come in with your dog wash!
This can be a very low-cost and high-entertainment way to raise funds for your mission. However, it's worth noting that this fundraiser is most effective if your supporters are mostly in your local area.
How To Use This Fundraising Idea
You can either supply volunteers with pet shampoo, brushes, and other grooming supplies for a DIY approach or seek volunteers from local vendors. If you can find a philanthropically-minded pet spa, kennel, or daycare willing to offer their dog grooming services for the day, you'll be able to raise more money due to their expertise. 
You can even create a contactless pick-up and drop-off system with the right pet-care software, allowing you to organize bookings, scheduling, and grooming preferences in advance for maximum efficiency.
Coming up with unique and engaging fundraising ideas can be a challenge. But as an animal advocacy organization, you need funding to protect the welfare of animals in your care. With one of these fundraisers, you're sure to create a fun experience for your supporters and raise money for your organization. Good luck!
This post was contributed by Casey Dorman from Gingr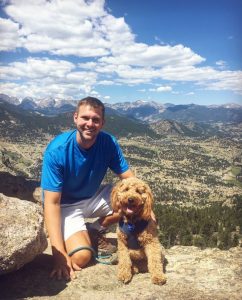 Hi, I'm Casey! I'm the Sales Manager at Gingr software.  Originally from Indianapolis, I now live in Colorado with my wife and dog, Dexter.  Our hobbies include hiking, skiing, and visiting local breweries.