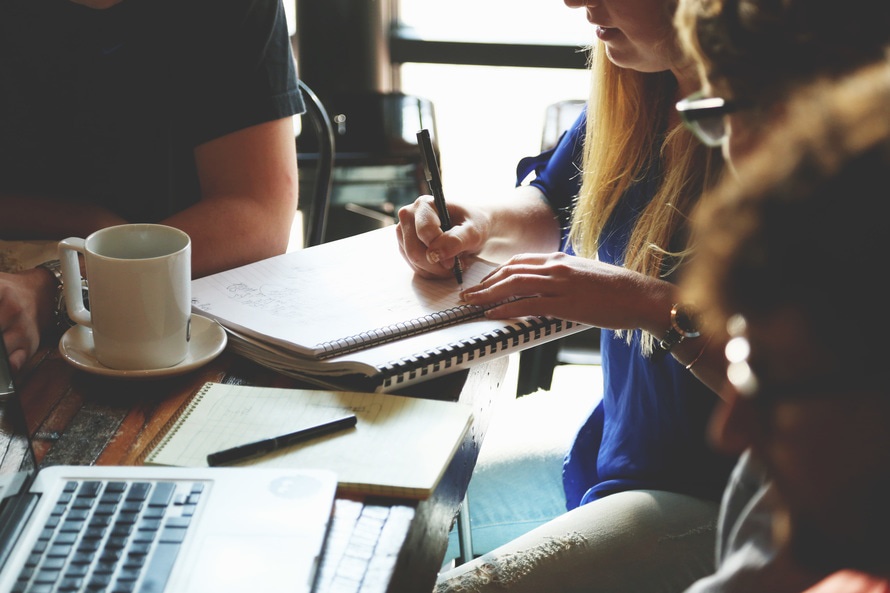 Peer-to-peer fundraising, an offshoot of crowdfunding, empowers your supports to tap into their network and help raise funds for your nonprofit.
To inspire your fundraisers and get the most out of this type of fundraising, your nonprofit needs to implement the right plan.
If your nonprofit is seeking to improve your peer-to-peer fundraising, use these six strategies:
Use fundraising thermometers to represent goals.
Enable donors to personalize their page.
Use tracking tools to keep up with the conversation on social media.
Spotlight participant success stories.
Encourage friendly competition.
Track your donor acquisition.
If you need an overview of this fundraising practice before diving into these strategies, check out Double the Donation's peer-to-peer fundraising guide.
1. Use fundraising thermometers to represent goals.
You already have a fundraising goal for your campaign, and you may even have goals for your supporters. They help fundraisers know how much money to collect so that they can better meet your expectations.
However, simply setting up these goals isn't enough.
The targets you set should inspire donors and act as a reminder of the progress they've made. A short statement on your fundraising page won't cut it. Supporters have no way of gauging how far they've come or how much more they need to raise.
To give participants a clear understanding of your goals and present them in a way that truly resonates, use graphics to show the amount you're seeking.
Visuals don't just make your goals clear; they function as attention-grabbing content that fundraisers can share to spread your message further.
One of the best visuals you can include is a fundraising thermometer. In most cases, they look like thermometers with your goal as the highest "temperature." The temperature will rise every time a donation is made.
Peer-to-peer fundraising thermometers work really well because they showcase how much progress your nonprofit has made and how much more you need to make.
Readily display fundraising thermometers on your fundraising page so that supporters can easily see their progress.
What you should take away: By giving fundraisers a visual representation of their progress, they will be more motivated to meet or even exceed their goals.
2. Enable donors to personalize their page.
When creating a peer-to-peer fundraising campaign, you're always advised to create page templates to ensure brand consistency. But, what about letting participants make their page more personal?
The power of peer-to-peer fundraising lies in the emotional connections between your fundraisers and those in their network.
By incorporating personal content, participants can better convey their connection to your nonprofit, showing their friends and relatives not only that they care but why they care.
Encourage fundraisers to build personal pages by adding their own:
Photos,
Videos,
Goal statements,
Stories relating to your mission,
And so much more!
The more personal content on a participant's page, the more impact it will have on their friends and family.
What you should take away: Let supporters explain their reasons for caring about your mission because those reasons will resonate the most with their peers. Their peers will see the passion a supporter has for your mission and feel more motivated to give.
3. Use tracking tools to keep up with the conversation on social media.
How you spend your time on social media is important; an active presence isn't just about posting more content. Being active means supporting your donors and joining in on the conversation surrounding your campaign.
Joining the conversation keeps you in the loop. You can see how donors and participants are reacting to your campaign and use that information to respond to what's being said.
How do you know what's being said about your nonprofit? Track the conversation.
To track the conversation, your nonprofit needs to gather all the mentions of your peer-to-peer fundraising campaign from your various social media platforms.
If you have a larger nonprofit with a team dedicated to social media management, this task may be easier for you.
Even smaller teams can manage thanks to the help of social media tracking tools like Hootsuite or Sprout Social.
Tracking tools will help collect all the posts surrounding your campaign and place them in one place, giving you an overview of what's going on.
See what topics are discussed most so that you can interact with supporters better. Your interactions set the groundwork for developing lasting relationships.
What you should take away: Tracking tools give you an overall look at the conversation around your campaign so that you can talk with supporters about the topics that matter most to them.
4. Spotlight participant success stories.
As you watch fundraisers reach or even surpass their goals, ask them if they'd be okay with you sharing their story.
By sharing the stories of participants who have succeeded, you're showing them that you're proud of their achievements and that you appreciate their hard work.
Sharing stories can also motivate other supporters. When you showcase a supporter who has met or exceeded their personal goal, other fundraisers know that reaching their goal is possible.
It might just be the push fundraisers need to exceed their own goals. Plus, supporters can use these stories as a resource to see how someone else achieved their goals.
If your nonprofit wants to use your fundraiser's success as motivation, share their stories by:
Posting them on social media.
Creating a dedicated section on your fundraising page.
Writing an article for your blog.
Highlighting them in your newsletter.
The more places you share these success stories, the more supporters will see them. Read more on ways to engage fundraisers here.
What you should take away: Sharing stories gives your nonprofit the chance to acknowledge those who have already met their fundraising goals, all while encouraging other supporters to keep going and giving them ideas for how they can do just that.
5. Encourage friendly competition.
Since your supporters are all working individually to raise funds, a little competition can promote interaction between supporters while pushing them to reach their goals. Many fundraisers will find competition to be a great motivator.
Transforming your peer-to-peer fundraising campaign into a game adds another layer of fun that will have friends and family rooting for their loved ones to reach the top.
To make your campaign into a game, use leaderboards to rank participants according to the amount they've raised.
As supporters watch their name rise in the ranks, fundraisers and donors alike will get an instant representation of what their work has been able to accomplish.
In addition to leaderboards, you can also use badges as a way to recognize fundraisers who have made significant milestones. Supporters can share their badges on social media, making their friends and family that much more aware of their achievements.
If you want, your nonprofit can also provide incentives to encourage people to join the competition. You could offer high-ranking fundraisers incentives like:
Recognition on your website,
Nonprofit swag,
An invitation to a stewardship event,
And so much more!
What you should take away: By turning your peer-to-peer fundraising campaign into a competition, you're creating a more fun and social atmosphere that can turn asking for donations into an exciting challenge.
6. Track your donor acquisition.
You need to do more than just motivate fundraisers if you want a successful peer-to-peer fundraising campaign.
Sure, your supporters are doing most of the work raising funds, but that doesn't mean you can just sit back and relax.
Participants bring in new donors with every dollar they raise. It's your job to welcome these donors as you would any first-time contributor.
Keep track of the new donors you acquire because you'll want as much data as possible while you plan your post-campaign follow ups. The success of your peer-to-peer fundraising campaign relies on more than just meeting donation goals; what you do after you reach your goals is just as important.
These new donors are particularly valuable because they come from the recommendations of your current supporters. Their choice to give was likely not random or one-off. They are perfectly primed to learn more about your nonprofit after seeing how passionate their peers were.
Make sure to send them thank-you letters soon after they donate. You may also want to email them a welcome packet with more information on your nonprofit and all your current projects.
Use your existing online donation tools, specifically your donor database, to record all their information so that it's readily available for future use.
That way, you can begin developing relationships with your new donors.
Start to cultivate these relationships early because you never know where they might lead. Who knows? Maybe these new donors could become the fundraisers for your next peer-to-peer fundraising campaign.
What you should take away: Keep track of all incoming donors, so that your nonprofit can use that information in the future when it's time to ask for donations again.
So…
Hopefully, these tips will give you the skills to launch a peer-to-peer fundraising campaign that reaches—or even exceeds—your fundraising goals.
And remember, a successful peer-to-peer fundraising campaign is all about providing supporters with the right tools and support to motivate them to succeed.