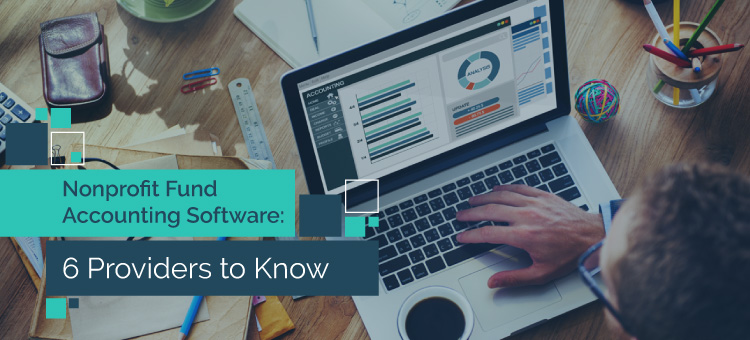 Fund accounting is a unique form of accounting reserved for organizations that do not focus their attention on making a profit. Organizations that use fund accounting rely on donations and membership fees to reinvest in their organization and make a bigger impact on their members or their communities.
Not only this, but organizations who rely on fund accounting must also remain accountable to their donors and other contributors, requiring a very specific set of reporting and financial tracking tools.
This very specific approach to finances requires a particular type of software to accommodate the budgetary needs of various types of nonprofits. 
That's why we've compiled the list of our favorite providers for nonprofit fund accounting software. Our top picks include:
Bonus Software! File 990 – Best for Annual Tax Forms
Let's dive in to learn more about which solution will be best for your organization.

 Nonprofit Fund Accounting Software Overview
MIP Fund Accounting by Community Brands is a nonprofit fund accounting software solution that offers a comprehensive, configurable solution for all nonprofits. They offer features that help nonprofits budget for the future, make better financial decisions, and track and report on those decisions.
In order to help nonprofits make informed decisions, MIP Fund Accounting offers a completely customized ledger so you can track the metrics that are most important for your organization.
You can create specialized groupings within the ledger to track everything from your unrestricted funds to your restricted funds and make the best decisions moving forward based on the account information for each grouping.
Plus, with robust budgeting tools, you can plan ahead and create separate fund allocation plans for various budgetary needs. You may allocate money from your unrestricted fund for your annual budget or use designated funds for special projects. 
 Key Accounting Software Features
MIP Fund Accounting helps organizations take care of internal operations. Instead of relying on manual records for payroll and benefits enrollment, automate the processes with your nonprofit fund accounting software solution.
With MIP Fund Accounting, your nonprofit can automatically calculate benefits, including contribution and deduction amounts. Plus, your nonprofit can better track HR information by creating dashboards to report upon important metrics such as employee turnover, average employee tenure, and organizational growth.
In addition to human resources, MIP Fund Accounting also allows nonprofits to breeze through auditing processes with comprehensive financial accounting reports. FASB standards are built directly into the reporting features so that your nonprofit is always prepared for an audit. 
 Why They Made Our List
MIP Fund Accounting stands out from the crowd because of the software's immense flexibility. Their main solution comes with core modules such as a general ledger, accounts payable and receivable, a forms designer, advanced budgeting tools, data import/export tools, and bank reconciliation.
As your nonprofit grows, you may need more functionality within your software solution. That's why MIP Fund Accounting also offers additional modules such as allocations management, data consolidation, a scheduler, executive view license, electronic funds transfer, and more.
You can even choose where you're most comfortable hosting your information. You can choose either cloud or on-premises hosting for your nonprofit's information. 

2. OmegaFi – Best for Greek Organizations
 Nonprofit Fund Accounting Software Overview
OmegaFi offers accounting software for Greek organizations. They make it easy to collect member dues to help with the overhead costs of running the organization. Plus, OmegaFi helps Greek chapters plan fundraising campaigns to help fund their philanthropic missions.
Greek organizations can use OmegaFi accounting features to build their budget and keep track of their finances throughout the year. You can quickly and easily reallocate funds for pressing needs.
OmegaFi has tools that help fraternities and sororities pay their bills and factor them into their budgeting needs. The automation of these payments helps organizations make sure their bills are paid on time and in full.
Cut out the reimbursement process for officers by providing OmegaFi's prepaid Officer Purchasing Visa® Prepaid Card. You can load and unload these cards as needed online and the payments made with them are automatically tracked in the Vault for review.
 Key Accounting Software Features
In addition to their core budgeting features, OmegaFi offers additional tools that help Greek organizations with their additional accounting needs such as filing taxes and managing contracts.
OmegaFi helps Greek organizations decide when and how to file their 990 form each year to maintain their tax-exempt status. Make sure to ask the OmegaFi representatives about their 990 Pro services to get your completed 990 form reviewed before submission. 
Contracts can be a real hassle. With OmegaFi's contract management features, your Greek organization can collect digital signatures on your tablet or phone for agreements or leases. You can store all of these contracts so that they're just a click away in case you need them for the future.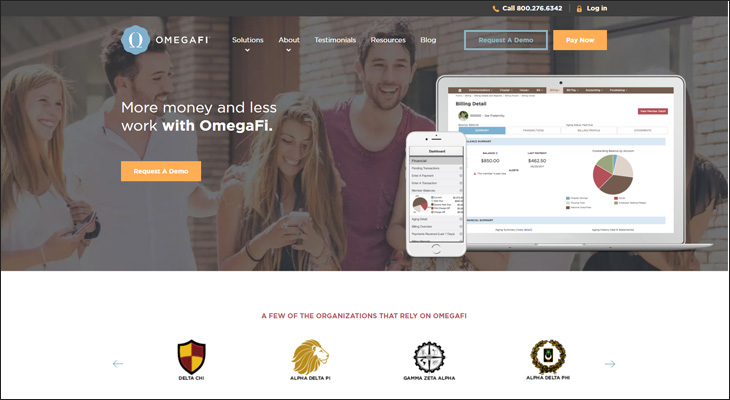 Why They Made Our List
Between classes, clubs, sports, and Greek life, your organization's members are always on the move. OmegaFi offers a mobile app so that members (and parents!) can pay their bills, access their accounts, and communicate all through the use of their smartphones! 
An on-the-go option is essential for college students who always seem to have something going on. OmegaFi accommodates this need with their fully functional myOmegaFi app.

3. Aplos – Best for Small Nonprofits
 Nonprofit Fund Accounting Software Overview
Aplos is a great first fund accounting software solution for nonprofits who have just graduated from an accounting spreadsheet or QuickBooks. Aplos recognizes the importance of tracking funds, grants, and special programs so that your nonprofit is ready to handle the reporting requirements that accompany increased restricted gifts and growth.
With Aplos, you can track separate funds or create tags to manage fundraising campaigns or projects. You can even create and compare budgets for those funds or tags to see how they'll fit into your nonprofit's larger financial plan.
When you scale up to Aplos advanced, your nonprofit will gain access to the Form 990 reporting software, making tax season a breeze!
 Key Accounting Software Features
Aplos has extensive reporting features with the ability to customize everything, making it easy to track the exact data you need across your organization.
You can customize and save nonprofit reports such as the Balance Sheet by Fund or Income Statement by Fund. Plus, you can report on the donations made to your nonprofit, giving you insight into outstanding pledges, donations by donor, lapsed donors, and more. 
Because Aplos offers donation tools in addition to nonprofit fund accounting software, you can automatically report donations as they are given. This streamlines the reporting process, minimizing the manual input labor from your nonprofit's staff.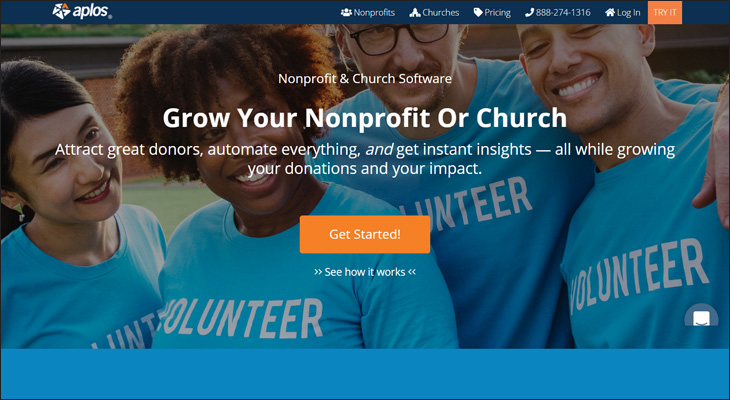 Why They Made Our List
Aplos offers optional bookkeeping services to users. They'll send your nonprofit a weekly cash management summary and monthly financial reports to help guide you toward healthy financial management.
Aplos accounting experts will help ensure that you never miss a deadline and that all of your financial information is present and accounted for with these services.

4. FlockBase – Best for Faith-Based Organizations
 Nonprofit Fund Accounting Software Overview
Flockbase is a fund accounting software solution that offers features designed specifically for churches and faith-based organizations. This software takes into account how churches differ from other organizations and how better financial tracking can help them grow.
With Flockbase, your church can track your checkbook, income, expenses, payroll, and designated funds on an easy-to-use interface. 
You'll have access to features that make it easy to track an unlimited number of transactions, funds, accounts, employees, and payees.
 Key Accounting Software Features
With Flockbase, your church's employees will find it easy to record the weekly tithings with an easy input system. You can also track expenses such as paychecks, credit card charges, automatic bill payments, and more.
Flockbase helps maintain important paperwork for internal church operations. For example, you can track the payroll for employees and print their W-2s and you can print 1099s for contractors at the end of the year.
You're not limited in the number of accounts your church can have. While Flockbase makes it easy to work out of a single account, you can also set up multiples for your bank accounts, income accounts, and expense accounts.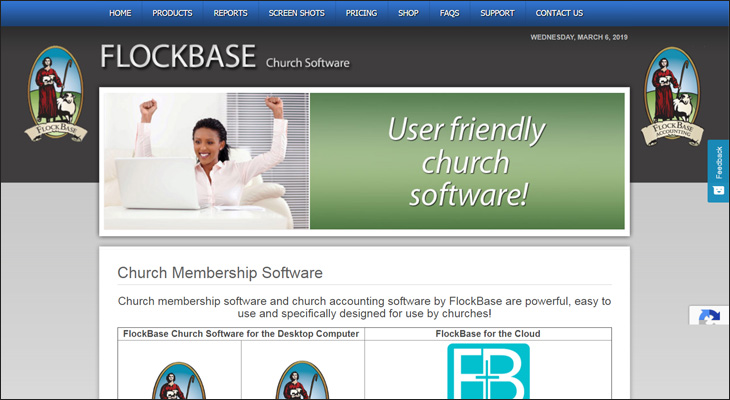 Why They Made Our List
Flockbase provides a personal touch along with their software solution. They offer personal support to their users in addition to a user-friendly product. In addition, Flockbase offers a 100% satisfaction guarantee.

5. NetSuite – Best for Social Enterprises
 Nonprofit Fund Accounting Software Overview
NetSuite offers a comprehensive fund accounting software solution that helps social enterprises manage their diverse revenue streams and fund restrictions or grant requirements.
With NetSuite, your social enterprise can stay accountable to your donors and grant providers and their required restrictions. This ensures an effective approach to stewardship and a maintained sense of trust from your community of supporters. 
 Key Accounting Software Features
NetSuite helps social enterprises organize their general ledger according to the specific needs of the organization. You can create unlimited segment codes for your general ledger for easy data entry.
You can use these segments to report by revenue type, subtype, restriction, or any of your custom segments. This helps you track the relationships between revenue sources and segment dimensions. 
With Netsuite, you can ensure that the information you report upon is easy to read and understand with over 250 standard and customized reports and dashboards. You can read important information in real time and access vital financial and operational performance trackers whenever you need them.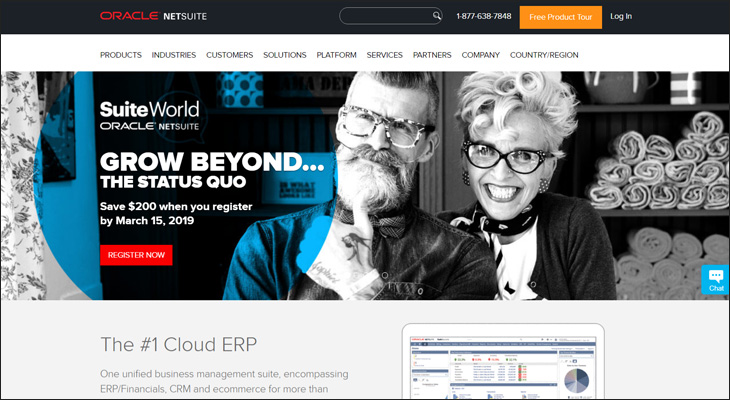 Why They Made Our List
NetSuite makes it easy to stay up-to-code with automated reports that are up to FASB standards. These reports might include the Statement of Functional Expenses, Statement of Activity, and Cash Flow.

 Nonprofit Fund Accounting Software Overview
Centerpoint by Red Wing is a fund accounting software solution designed to help municipals with small to medium size populations save money while retaining the functionality necessary to effectively manage the organization.
With Centerpoint, municipals can easily manage purchases and requisitions with a purchase order module, streamline billing using the RVS Utility Billing System, and easily pay your employees. 
Plus, you can decide whether you're more comfortable with a locally installed or cloud-based software solution!
 Key Accounting Software Features
Centerpoint offers several important features such as department reporting, GASB formatted reports, and budget variance reporting.
Department reporting makes it easy for municipals to manage the financial needs of multiple reports within the municipal. Plus, reports make it easy to keep all of your departments informed using the reporting format recommended by the Government Accounting Standards Board.
With Centerpoint, you can use budget variance reporting to check in on your financial health by comparing your budgeted finances versus your actual spending.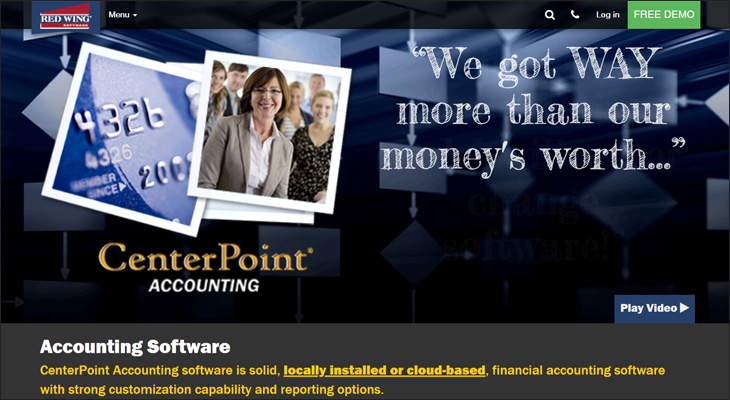 Why They Made Our List
Centerpoint offers account receivable features with a customizable forms designer. This means that your invoices can be customized to match your municipal's brand with the addition of your logo, fonts, and colors.

Bonus! File 990 – Best for Annual Tax Forms
 Nonprofit Fund Accounting Software Overview
While 501(c)(3) organizations are exempt from paying taxes annually, that doesn't mean they don't need to worry at all about tax forms. Each year, nonprofits need to file their annual Form 990 to maintain their exempt status.
File 990 is designed to help nonprofits simplify the filing process and ensure the submission of forms in a timely manner.
Instead of filling out long, complicated forms, your nonprofit can simply answer a series of questions provided by the software. Your Form 990 will be automatically filled out according to your answers to the questions.
 Key Accounting Software Features
File 990 helps nonprofits like yours fill out their Form 990-N or 990 EZ forms. Some of the key features your organization should know about the software include:
Bank-level security. File 990 ensures your information is kept safe with bank-level security measures. You can rest assured your forms will be securely submitted to the IRS.
Filing reminders. Save your fiscal period so that File 990 can send you a reminder when it's time for your nonprofit to file tax forms. You'll never miss your filing timeline!
Keep in mind that your Form 990 is public record. File 990 will keep you on track for what information to include and what not to include. Be sure to avoid entering social security numbers and other important information.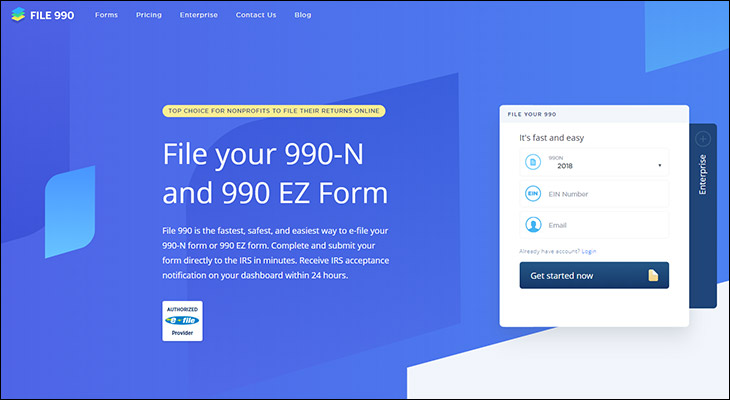 Why They Made Our List
Enter your EIN into the software and File 990 will pull your nonprofit's existing information directly from the IRS database to give you a headstart on the filing process. Review and update the information as necessary for ensured accuracy.
---
Your organization works hard to keep a healthy financial presence. Make sure you're doing everything you can to maintain this financial health with the nonprofit fund accounting software that is best suited to your needs.
If you're interested in learning more about nonprofit software and finances, check out the following resources: