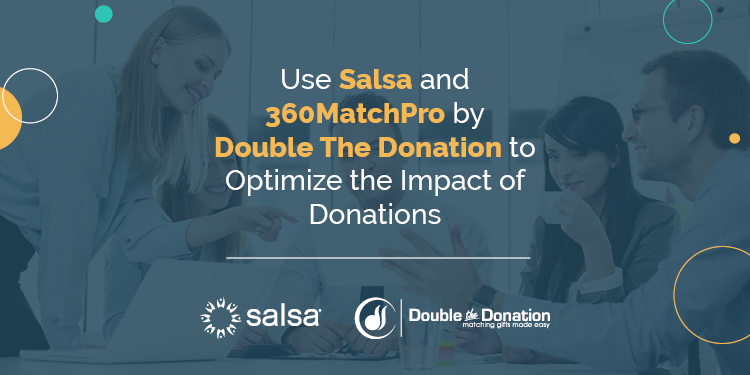 While over 18 million individuals work for companies with matching gift programs, an estimated $4-7 billion dollars in matching gift funds goes unclaimed per year. When people donate to the organizations they care about, they often do not realize they are missing out on an opportunity to double or even triple their contributions to nonprofits through corporate gift matching! With a simple integration offered by Salsa and Double the Donation, donors can increase their contributions to your nonprofit organization through corporate gift matching and increase their impact on the causes close to their hearts.
Using the Salsa and Double the Donation integration offers your donors an easy way to donate to your organization and begin the corporate gift matching process with their associated company. With 360MatchPro plugged into your donation form, all donations made through the Salsa Engage form will flow through into your 360MatchPro account for matching gift optimization. 

Make the Gift Matching Experience Easy
Here's what your supporters will see when they make a donation:
After choosing the amount they want to give, donors are asked to enter their information, after which the 360MatchPro search bar prompts them to enter their affiliated company. The search plugin will determine if the donor's company offers gift matching programs.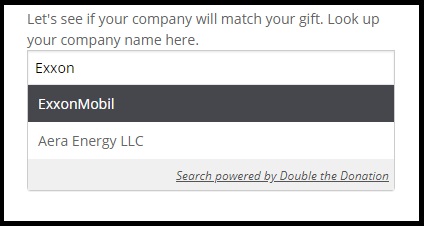 On the following confirmation page, Double the Donation outlines the gift matching policies of the chosen company. At the top of the page, the "Go to Matching Gift Form" button leads donors to the gift matching form on their company's website. All the donor has to do is fill out the form and submit!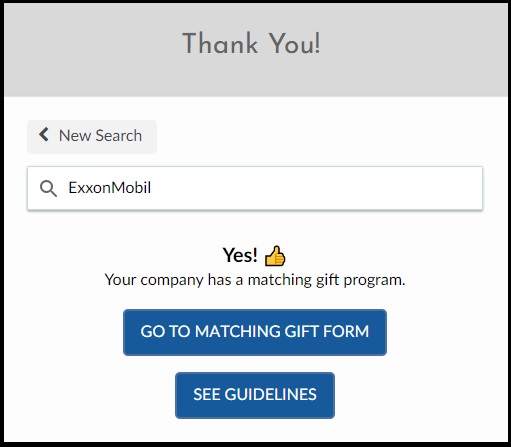 You can also choose to send a follow up email to your donors so they can start the gift matching process even after they have left the donation page on your website. This email can be customized to your organization's branding and it offers your supporters multiple opportunities to fill out their gift matching forms and increase their contribution to your cause.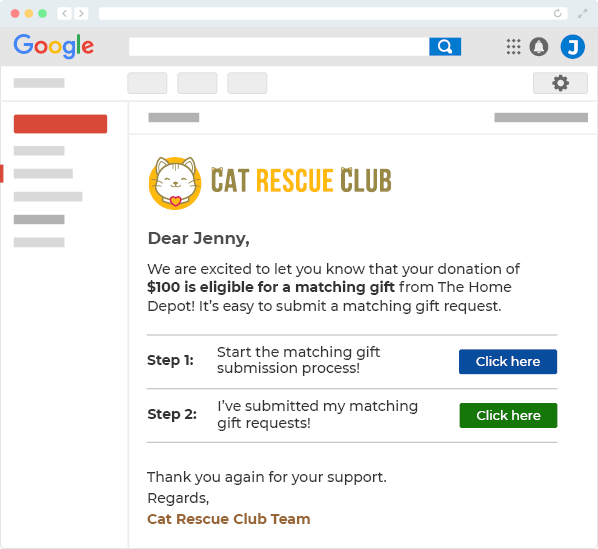 The email is yet another chance to direct your donors to their company gift matching pages with a single click, minimizing their effort to getting their donation match and increasing your chances of seeing that extra fundraising revenue!

Monitor Donation and Gift Matching
You can easily keep track of the donation and gift matching process on your organization's Double the Donation dashboard under the "Donations" tab.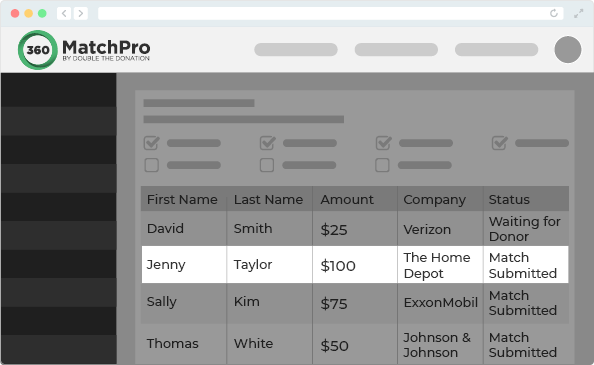 Use this feature to keep track of donations made, when gift matching forms are submitted, and the status of your follow up emails to donors. This allows you to not only push donations to their full matching potential, but also to reconcile gifts and send donor acknowledgements. The more connected you are with your supporters throughout the gift matching process, the more likely you are to keep those corporate matches coming and increase your fundraising revenue!

Salsa and 360MatchPro Simplify Gift Matching
1 in 3 donors indicate they'd give a larger gift if matching is applied to their donation—inspire those donors to give more by making corporate gift matching simple. The Salsa and 360MatchPro integration provides a gateway to increasing your fundraising revenue by helping your donors initiate the gift matching process and helping you see that process to completion.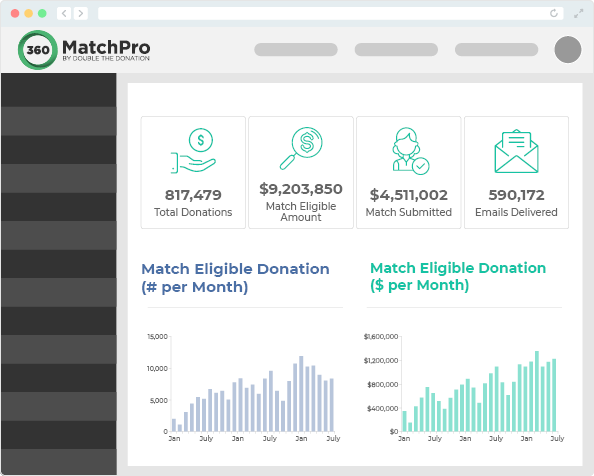 Salsa offers comprehensive donor relationship management, easy-to-configure online marketing, and fundraising dashboard analytics to help your organization grow in its fundraising efforts. With 360MatchPro easily integrated into your Salsa Engage platform, your nonprofit can maximize its impact on communities in need by maximizing your fundraising potential. Head to the 360MatchPro website to request a demo and get started on your gift matching journey!
---
For more information on effective nonprofit management practices, visit the following resources: