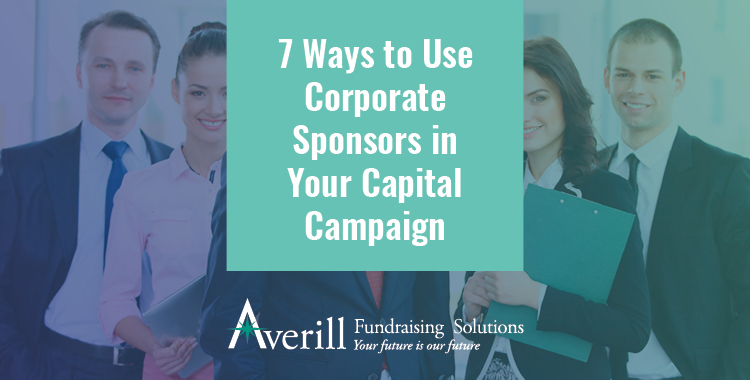 A capital campaign is the most intensive fundraising effort your organization will tackle, and you need to assemble the perfect team to do so. From your nonprofit's board and staff to volunteers and givers, every individual involved has an important role to play.
One team member, the corporate sponsor, can be particularly helpful if you can get them on board. These sponsorships can provide the necessary major gifts your capital campaign needs to thrive. There are a few different ways you can use corporate philanthropy to fund a capital campaign:
Read along for a look at how you can partner with corporate sponsors in your next capital campaign. If you have questions about this type of fundraising initiative as you read, learn how you can get started planning your next capital campaign here.
1. Team-Building Event
One of the biggest challenges facing a corporation is unmotivated employees and the task of encouraging these employees to get up to speed, productivity-wise. Encouraging employees to volunteer together is not only helping a good cause but is also an extremely engaging and rewarding team-building event.
Because of this, partnering with a corporation for any major capital campaign events you plan is a great way for both you and the company to reach your respective goals. You gain help for a major event and the corporation gets a team-building event to motivate their employees.
2. Traditional Corporate Sponsorship
A traditional corporate sponsorship involves a corporation providing a financial gift in exchange for some positive press and key branding at your capital campaign event. To do so, this will likely involve sponsorship outreach, such as sending out letters asking for gifts.
There are a few different ways these sponsorship funds can be used, depending on the level of commitment your organization and the sponsor are interested in:
A major fundraising event:

The sponsor contributes funding and supplies that allow you to host a major fundraising event. At this event, you solicit gifts for your campaign without paying for the event itself. The sponsor is advertised throughout the event.

A corporation-named project:

If your capital campaign is directly raising funds for a physical project, such as a building or park, you can negotiate advertising options with a

major

corporate sponsor. Be careful when dealing with these negotiations, however, and make sure these sponsors are reliable enough to be associated with for a long period of time.
Because these conversations can be fairly high-stakes, consider bringing on a capital campaign consultant to facilitate these meetings during the quiet phase of your campaign planning.
3. Customer Giving Partnership
A customer giving partnership involves your nonprofit partnering with a corporation to receive a percentage of sales of whatever product they sell. This partnership can be as involved as you'd like it to be, whether that's creating a custom item branded to align with your capital campaign materials or simply spreading the word to givers that their sales will benefit your campaign.
The most prevalent example of this is the Susan G. Komen foundation and its products branded with a pink ribbon. When those products are purchased, a percentage benefits breast cancer research. 
The corporation may experience increased sales due to the cause marketing aspect of the partnership. After all, their new customers might be current supporters of your cause. As you can see, there's a clear benefit to both sides involved.
4. Matching Gift Program
There are a few different ways to leverage matching gifts from corporations in your capital campaign.
Matching gift programs involve a corporation pledging to match financial gifts made by their employees to eligible nonprofit organizations. There are a few different configurations of matching gift-based corporate sponsorships:
Partner with a corporate sponsor

, where for a period of time they match all gifts made to your particular nonprofit.

Seek out givers

who are employed by corporations that you know match gifts to your nonprofit. The easiest way to do this is by using a matching gift database, which you can use to search for a giver's match eligibility regarding gifts to your nonprofit. Further, you can embed this database on your website and online giving form, allowing givers to search for their own eligibility.
For more information on these programs, matching gift databases, and how you can leverage both in your capital campaigns, check out Double the Donation's guide to corporate matching gift programs. Then, check out the top matching gift companies to kickstart your partnership.
5. Workplace Giving Program
Another way to capitalize on matching gift programs is through coordinating a workplace giving program with a corporate sponsor. These programs involve employees pledging some amount of their regular paycheck to your cause, with that amount removed from each paycheck and donated to your campaign.
Partner with a corporation that either has a large population that already gives to your cause, or has otherwise similar values. Then, begin a workplace giving program where employees can pledge $1, $2, or maybe $5 out of each pay period to your capital campaign. The corporation may then match some percentage of those gifts.
If you created a gift range chart during your capital campaign planning, as recommended in this Averill guide, you can reference that chart to show employees the potential impact of their gifts. These amounts may not seem like much, but on a large company-wide scale it can add up fast. It's essentially a corporate philanthropy-driven monthly giving program!
6. Major Giver Event
A major giver event involves planning a capital campaign event for all of your corporate sponsors to attend, such as a gala or some sort of entertainment. You'll want to make sure the campaign event is enjoyable for sponsors, paying close attention to details such as venue, food, and entertainment.
There are a few different ways to gather sponsorships through this event. For example, corporations can sponsor the event itself by covering some of the associated costs. Gather these types of funds in addition to accepting actual cash and check gifts during the event.
Remember: during the COVID-19 pandemic, these events will likely need to be virtual to be safe. Luckily, there are a variety of live streaming tools for nonprofits that can simulate the in-person experience! Events like this are a good way to gather several potential major corporate sponsors in one (virtual) room and begin building those relationships.
7. Challenge Grant
A challenge grant involves a corporation agreeing to give to your organization once you've surpassed a set "challenge" fundraising amount. Once you pass this goal, the corporation may match the gifts you've raised, match a percentage of the funds you've raised, or give a previously-specified gift amount. 
This type of sponsorship can be obtained more easily because the corporation already knows that their gifted funds will be used to fund the project associated with your capital campaign. By observing your organization reach goals on its own, a corporate sponsor can feel certain that you'll reach the overall goal associated with their gifted funds.
This type of sponsorship often requires writing a grant proposal. Writing these proposals can be difficult, and bringing on a consultant may help. If your organization needs some guidance, check out this guide to hiring a capital campaign consultant.
---
For a plethora of reasons, a capital campaign is the most intensive fundraising effort your organization will likely ever undergo. A huge part of this is the large fundraising goals you're looking to achieve, and because of this, corporate sponsorships can be a major help.
A corporate sponsor can give your campaign the major gifts it needs to surpass your goal. With any of the above 7 tactics, you're sure to secure a corporate partnership that benefits both sides involved.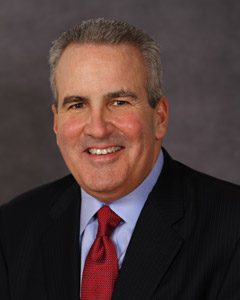 Guest Author: Bob Happy, President of Averill Fundraising Solutions
Bob Happy brings nearly 35 years of experience providing expert leadership and direction to clients across the not-for-profit sector to his current role as President of Averill Solutions. Before forming Averill Solutions, Bob served as the Executive Vice President and Chief Operating Officer of the nation's largest fundraising firm. He has mentored hundreds of professional fundraising practitioners and many have joined him at Averill Fundraising Solutions.