Are you creating a new website for your nonprofit? Redesigning your current site? Either way, you'll need to create a plan to maximize its use.
Creating the right plan all comes back to developing an effective layout. After all, to see the valuable information on your website, your supporters will first need to be able to find each page quickly and easily. Effective navigation is fundamental to drive interactions and donations through your website.
Don't forget that sometimes the most effective way to create a compelling website is to work with a design agency. If you do decide to partner with an agency, be sure to first complete a website audit and do some research beforehand.
Whether you're creating your website in-house or with a design agency, these 6 tips will help you design the most effective layout possible to reach your nonprofit's goals:
Decide which features you need for your website.

Get inspired with examples and templates.

Establish your nonprofit's brand throughout the site.

Make it easy to accomplish your goals.

Help your supporters share your mission.

Gain traction with SEO tools.
Ready to unleash the perfect nonprofit website layout? Let's get started!

1. Decide which features you need for your website.
Many nonprofits make the mistake of jumping into the design process for their website too early because they're excited. Before you start piecing together your site, you'll need to decide what functionality you require from your website.
Start the web design process by asking yourself some fundamental questions.
What CMS platform will you use?
The software you use to build your website has a huge impact on the day-to-day maintenance and growth potential of your site. Whichever CMS you choose will be one that you'll likely be working with for a long time, so do your research to pick the best one for your industry.
Unlike for-profit companies that focus on making sales, nonprofits typically focus on spreading awareness, fundraising, and garnering support from their community. Therefore, you should find a CMS that takes into consideration these differences and provides the right tools for your nonprofit to achieve your goals. When choosing your CMS, look for a platform with features like:
Easy editing tools

Powerful blog engine

Event registration pages

Built-in donation pages

Volunteer sign-up forms
Finally, look for a CMS platform that will enable your website to grow along with your organization. Software with optional add-on modules and a flexible pricing model gives your nonprofit the opportunity to expand features as you expand.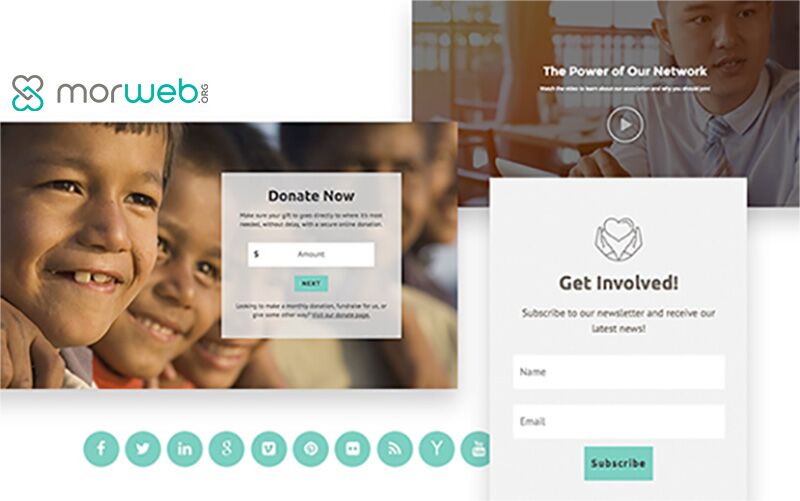 Continue your research with Morweb's article about nonprofit CMS features. Make a list of the features that are most relevant for your organization and note which ones you could potentially need in the future.
Are you starting from scratch or redesigning an existing site?
If you're starting your website from scratch, write down what content you want to include on your site. If you are redesigning your website, you'll want to go through your content with a fine tooth comb and identify opportunities to improve clarity or merge pages. Content areas to focus on include:
Your nonprofit's mission

About your organization

Profiles about your team

Services you provide

Testimonials

FAQs

Image and video galleries
With a comprehensive list of website features and content, you can organize your site map in an effective manner.

2. Get inspired with examples and templates.
Once you know what information you want to include on your website, it's time to start thinking about the best way to organize this information. However, what seems most effective to you might not create the best user experience.
To make sure you're creating a website with user experience in mind, look at site templates and other nonprofits' websites for guidance.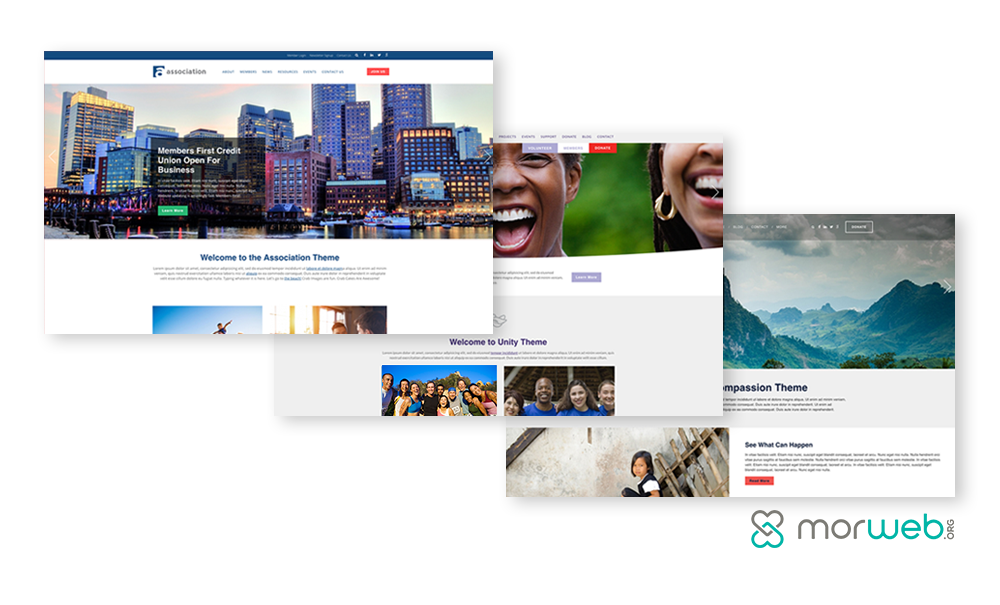 Templates: Choosing a CMS platform built specifically for nonprofits will give you access to website templates that are also built for nonprofits. Check out all of the template options to see which type of template will best serve the needs of your organization. You can use this template as a starting point or just use it for inspiration as you create your site.
Example Nonprofit Websites: Look at the websites of nonprofits with a similar mission and goals as your own. Then, consider the specific elements the best nonprofit websites include. What do you especially like about the site? Adopt those principles into your own site when you start building.
If you're working with a design agency, be sure to show your designer the sources of your inspiration so that they can help you incorporate the same elements into your website.

3. Establish your nonprofit's brand throughout the site.
Maintaining consistency of your brand throughout your website will make a lasting impression in the minds of your supporters. Our brains tend to process imagery more quickly than text. Therefore, supporters will quickly notice visual inconsistencies throughout your website design.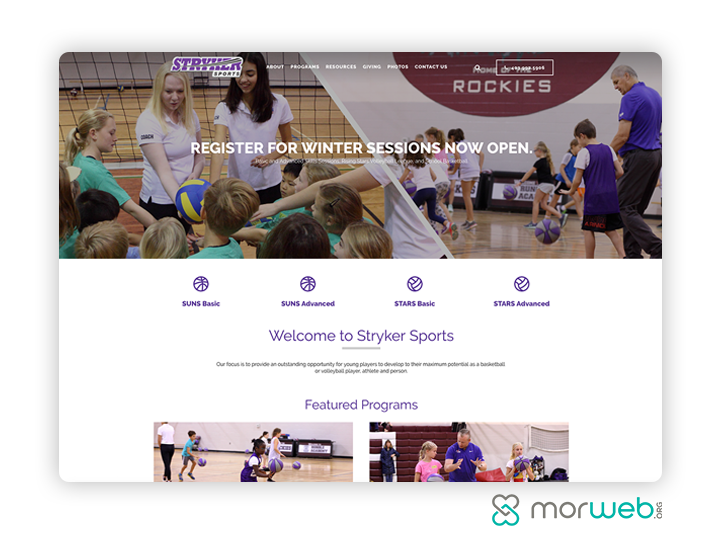 Be sure to maintain consistency with the visual elements of your website on each page such as:
The font you use

Placement of your logo

Quality of images you use

Site colors
Establishing your brand identity creates a visual image for your supporters to picture when they think about your organization. Essentially, you're helping them "put a face to the name" when they think about your nonprofit.

4. Make it easy to accomplish your goals.
While it's great to have people frequently visiting your site to read the content you write, what you really want is to accomplish your online goals. Generally, these goals are related to supporter recruitment, relationship building, and donation cultivation.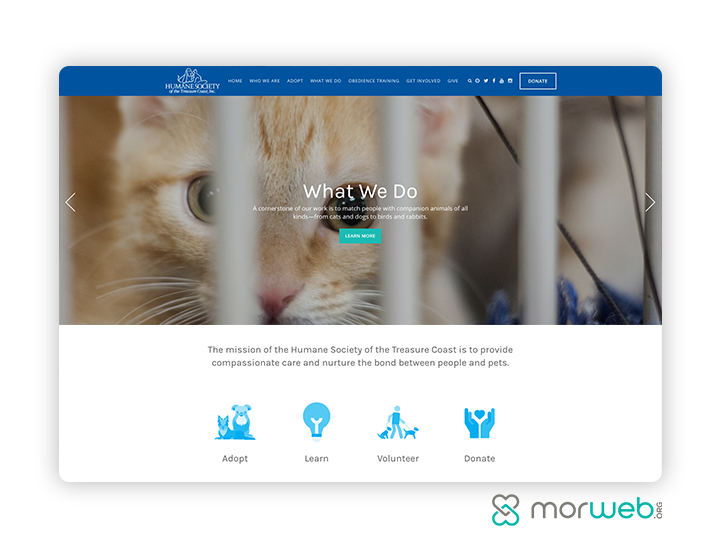 Create opportunities for your supporters to interact with your site during their visit. Make sure you make it easy for donors to:
Donate.

Include call-to-actions throughout your site telling people to "Donate Now!" or "Give Today!" so that supporters know how to find your donation page. On your donation page, include a

matching gift database

so that donors can check their eligibility and maximize your fundraising efforts.

Volunteer.

Make it easy for supporters to find opportunities to support your organization in other ways than donations. Promote volunteer opportunities and link directly to your volunteer sign-up page.

Purchase merchandise.

Branded merchandise not only contributes to your bottom line but also helps promote your organization to your supporters' network. Set up an online store to sell t-shirts, koozies, and other items. Make sure your

t-shirt design or other product illustrations

include your nonprofit's logo so supporters will spread the word about your brand when sporting your merchandise in public.

Sign up for your newsletter.

Send regular email newsletters and include a sign-up form on your site so that interested supporters can receive it. This is a great lead-capture opportunity to recruit future volunteers or donors. This sign-up form is the kickoff point for a relationship with your supporters.
Interactions with your site help your supporters feel good about helping your organization, ultimately helping them feel more connected to your mission. Make sure these opportunities for engagement are easy to find and complete.

5. Help your supporters share your mission.
Your website is the core of your online presence, but your digital footprint doesn't start and end here. Once you have a strong website, be sure you make it easy for supporters to share your content with their online network.
Make sure your CMS has social sharing features so that your supporters can engage with your content, then encourage others to engage as well.
Morweb_reCharity_6 Secrets to Unleash the Perfect Nonprofit Website Layout_help-supporters-share-mission.png
When you support social sharing opportunities for your supporters, you should also be sure that you're active on your social networks. When your supporter's online friends run across your organization on a social platform, the first places they'll look to get more information are:
Your profile on that social platform.

Your website
Establish your social media presence before connecting your supporters to those social platforms.
Social sharing tools on your CMS help your supporters share valuable content they find on your blog, your website pages, or even your donation page with their friends and family. This helps raise awareness for your cause and brings more visitors to your site.
To continue your research, Salsa's article about nonprofit marketing strategies offers more ways to leverage your website and other online resources to further market your nonprofit.

6. Gain traction with SEO tools.
Once your website is up and running, you'll want people to see it right away. That's where search engine optimization (SEO) comes in. SEO helps search engines like Google, Yahoo, and Bing find your nonprofit's website content.

From the beginning of your design (or redesign) process, make sure you have access to tools that will make SEO easy for your organization like:
Meta title editors.

Your meta title is the title for a page on your website that appears on Google or other search engines. Boost your click-through rates by editing this title to intrigue your supporters.

Meta description editors.

Meta descriptions give users a snippet preview of the content on your web page before they click to view the page. Set their expectations by adjusting this description and customizing it to your target community.

Customized URLs.

The URL you choose for each of the pages on your site tell search engines a lot about the content on that page. Include relevant keywords in that URL for the best SEO results. Long URLs tend to dissuade your users from clicking through to your site so try to keep it short and sweet.
Taking this extra step to gain traction through SEO can take your site to the next level. Customizing your meta information can help your nonprofit expand its online presence by helping search engines find your page content.
The perfect nonprofit website layout looks different for every organization. You'll have different website needs depending on the type of organization you run and the goals you want to accomplish.
Keeping these tips in mind will help you create the perfect layout specifically tailored for your organization.
Author Bio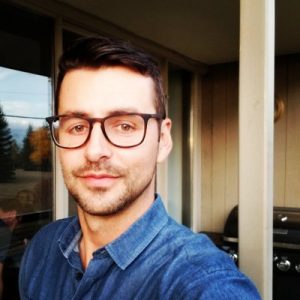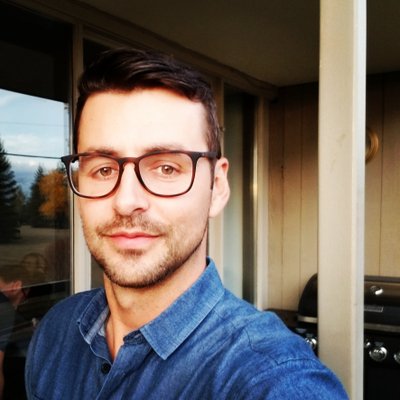 Murad Bushnaq, Founder and CEO of Morad Media and Morweb, is a man of many hats. Since its inception in 2004, Murad has acted as Creative Director, Technologist and creative problem solver. He is dedicated to helping nonprofits and associations to grow their online presence with Morweb, a robust website platform and content management system.