People are motivated to start nonprofits for a variety of reasons, but one of the most common driving factors is to improve society in some way. Maybe you've identified an important issue that seems to be unaddressed. What can you do to help?
If you have a solution to a problem but lack the resources to implement it, you may have thought about starting your own nonprofit. But first, it's important to evaluate your idea and make sure a nonprofit startup is the route to go. Answer these five questions before starting your nonprofit:
These five questions are important to consider before you can ask people to give and put your plans into action. Read on to learn more!
1. What is the nonprofit's purpose?
First, consider what your nonprofit could accomplish. Once you have an understanding of the issue your nonprofit will address, decide what action you'll take to make a change. Ask yourself these questions:
Do other organizations already exist that have similar goals? If there are other nonprofits that already exist to serve your cause, consider what makes your nonprofit idea one-of-a-kind.
Can you accomplish this goal as an individual? Do you have to do this work through an organization, or could you work toward your goal individually?
Is your goal related to a charitable mission? Many factors go into classifying an organization as a nonprofit or charity. Consider if your mission would actually classify as a nonprofit issue that requires the creation of a nonprofit organization.
Your nonprofit's purpose is important, but not just because it relates to your mission. It can set your work apart from existing organizations and legally qualify your nonprofit as a 501(c)(3).
According to Foundation Group, a nonprofit has to exist for one or more of the charitable purposes defined by the IRS in order to qualify as a 501(c)(3). Use this list of charitable purposes to decide what type of 501(c)(3) you want to start: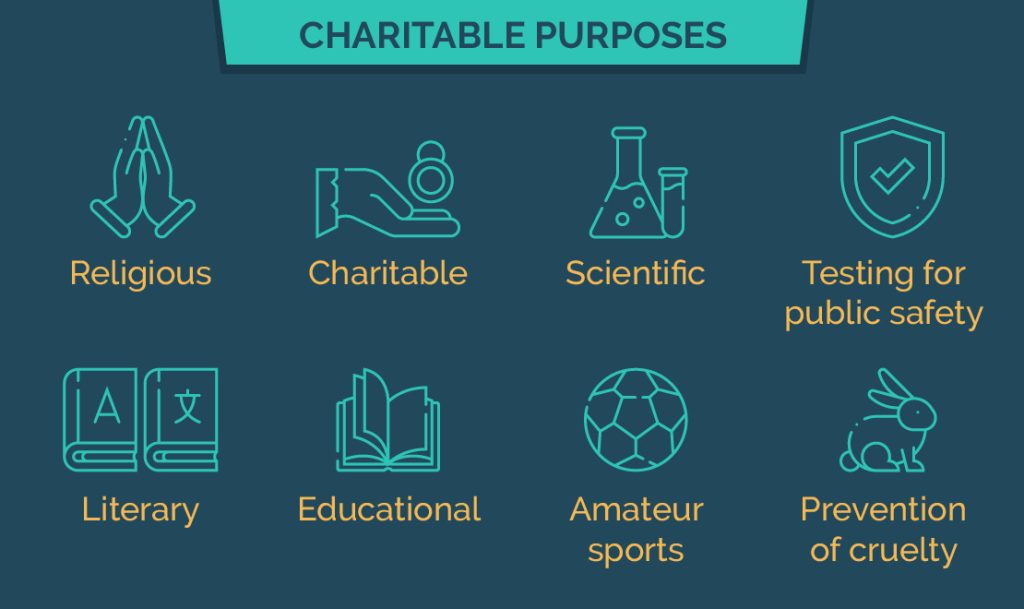 Religious
Charitable
Scientific
Testing for public safety
Literary
Educational
Fostering of national or international amateur sports
Prevention of cruelty to animals and children
If the idea you have for a nonprofit would fall under one or more of these categories and you have a general plan for the work your nonprofit could do to make significant changes, you might have a good reason to start your organization.
2. What paperwork do I need to file to start a nonprofit?
Beyond fulfilling a charitable purpose, your nonprofit will also have to meet other requirements from the IRS in order to legally qualify. Between incorporating your nonprofit and filing for tax exempt status, you'll have to sort through the technicalities of starting a nonprofit.
You'll find a large amount of legal paperwork comes with starting and maintaining a nonprofit. Legal compliance is something your nonprofit has to consider regularly, not just at its startup. This can involve hundreds of pages of applications and get complicated pretty quickly. You might think about hiring a financial consultant to help with the startup process.
3. What services will my nonprofit provide?
Everything that your nonprofit does will serve its mission. When you're starting a nonprofit, ask yourself what specific actions your nonprofit can take to make a change. This can be a step-by-step plan or a broad list of services you might provide, but each suggestion should point directly to your overall goal. Consider these programs your nonprofit might participate in to further its mission:
Create a volunteer program and mobilize community members to help clean up and refurbish local parks
Raise money to provide for community members who have had their lives disrupted by natural disasters like fires or tornados
Recruit staff members and volunteers to help run after school art therapy programs for local elementary school students
According to Meyer Partners, "painting a picture of your nonprofit's critical work helps bridge the gaps between donors taking note of your work, understanding its importance, and then feeling inspired to give." A new nonprofit should develop a clear picture of its mission, then be prepared to present the actionable plan that fulfills it.
4. What kind of funding do I need?
After thinking through the steps you'll take to fulfill your mission, you may be anxious to go ahead and start a fundraiser. But first, you'll need to determine how costly your plan will be.
Consider your nonprofit's potential expenses  and how you'll raise money to cover them. Some common operational expenses include:
Supplies: Consider anything you might need to actually accomplish your goal. For example, if your nonprofit idea aims to fix deteriorating homes in your community, you'll have to have funding for the necessary supplies.
Marketing materials: Remember that you'll have to get the word out about your organization. This might mean printing flyers, hosting events, or paying for a website domain.
Employees/staff: You may need extra help to accomplish your goal, but this isn't limited to the actual work you plan to do. You may need to hire a web developer, event planner, or bookkeeping consultant to help with the startup and promotion of your organization.
Think about where your funding might come from. Consider who would be interested in supporting your cause and how you'd reach them to ask for donations.
Would your audience be more likely to give at a fundraising event or through an donation portal? Would they be interested in additional opportunities to show their support, such as by volunteering or contributing matching gifts through their employer? Conduct some initial audience research using community surveys or social media listening tools.
To keep track of your expected revenue and expenses, propose a budget for your organization. This will help you understand how costly your plans will be and how your nonprofit will afford the work it's setting out to do.
5. How can I make my nonprofit unique?
Whether you have a completely unique idea for a nonprofit or something that's been done before, think about how you will approach your cause in a way that stands out. You'll want to grab people's attention, not only to raise awareness and money for your cause, but also to establish your nonprofit as an active agent in making a difference.
You'll need to create a brand for your nonprofit that reflects your unique mission. Think about how you'll incorporate what you stand for into your nonprofit's branding so that your mission is easily recognizable. Consider how you will approach these branding elements:

Logo
Color scheme
Font
Tone of messaging
Tagline
Thinking through your branding before starting your nonprofit can also help you think about the audience you'll try to reach. What fonts, colors, taglines, and messaging will resonate most with them? Your new nonprofit won't have any supporters to start out with, so understanding who you should reach out to first will help you gain support quickly.
6. What staff positions does my nonprofit need?
Employees at nonprofits often wear many hats, but you still need to establish what those hats are and who will wear them. Whether your nonprofit primarily relies on volunteers or you intend to have a salaried staff, determining what job positions you need is essential for establishing your nonprofit's structure and ensuring no responsibilities get overlooked. 
A few common roles many nonprofits have include:
Executive director.

The executive director is essentially the CEO of the nonprofit and is responsible for overseeing everyday operations, particularly those dedicated to pushing mission-driven initiatives forward. As the founder of your nonprofit,

you

will most likely be its executive director.

Development director.

Development directors and staff are concerned with fundraising. This team launches fundraising campaigns and meets with donors to secure the necessary funds to keep your nonprofit running. 

Marketing personnel.

Whether your marketing team is an entire department or a single person, marketing personnel are responsible for spreading awareness of your nonprofit. Marketing can be broken down into more specific roles, such as social media manager, marketing copywriter, graphic designer, and marketing campaign coordinator. 

Volunteer managers.

Volunteer managers are responsible for recruiting volunteers, training and scheduling volunteers, and coordinating volunteers to help out with your initiative, fundraisers, and events. 

Bookkeeper.

Your bookkeeper is in charge of tracking your nonprofit's spending and intake of money. Some nonprofits hire third-party organizations to handle their bookkeeping, while many others rely on a trusted volunteer like a member of their board to handle bookkeeping responsibilities. 
In addition to determining responsibilities, consider what you can offer employees to attract and retain talent. This might involve creating an appreciation strategy or employee gift system, offering competitive benefits with other nonprofits of your size, or promising opportunities for employees to grow their skills. 
Wrapping Up
Starting a nonprofit is no easy feat, and there are plenty of things you should consider before jumping in. Make sure you think through all the essentials before getting started. If you've thought through each detail about your nonprofit but still aren't sure where to go next, consider talking to an expert about starting a nonprofit. Experienced professionals can advise you through the startup process and file compliance paperwork on your behalf.
---
Author: Greg McRay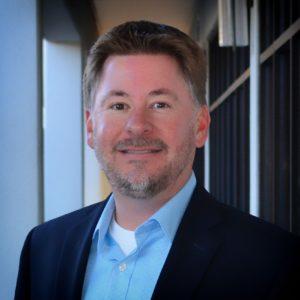 Greg is the founder and CEO of Foundation Group, one of the nation's top providers of tax and compliance services to nonprofits. Greg and his team have worked with tens of thousands of nonprofits for over 25 years, assisting them with formation of new charities, plus tax, bookkeeping, and compliance services. He is credentialed as an Enrolled Agent, the highest designation of tax specialist recognized by the Internal Revenue Service. Based in Nashville, Tennessee, Greg and company work with charities and nonprofits all across the country and worldwide.