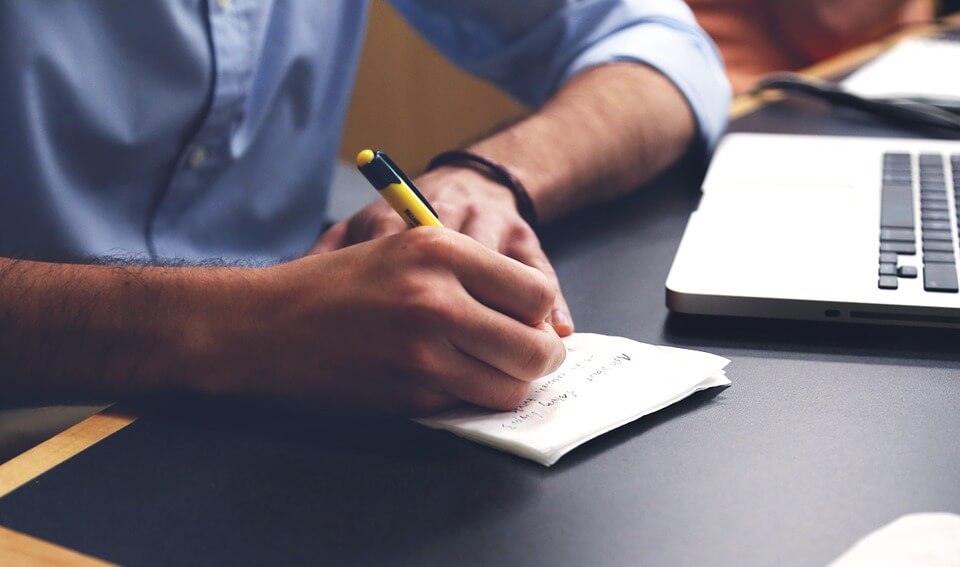 Finding the right technology for your nonprofit can be a game-changer.
Whether you're utilizing mobile technology, online giving software, or constituent relationship management tools (or maybe all three and more!), powerful technology can expand your fundraising reach, boost your revenue potential, and improve your engagement strategies.
Here, we'll go through 5 specific ways that technology can empower nonprofits of all types to raise more money. We'll show you how technology can help you:
Whether your software is ready to use out of the box or requires custom configuration to meet your needs in a unique way, once you've effectively implemented the right technologies, you'll be one step closer to maximizing your organization's fundraising success.
Now, let's break down all of the amazing things the right software can do!

1. Make donating convenient and engaging.
In the past, supporters who wanted to make a gift to an organization they cared about would need to do so by writing and mailing a check or presenting cash in person.
Thankfully, technology has completely turned the old-world style of giving on its head by making it possible to give from anywhere in the world, no cash or check needed!
While you already know that online giving software enables nonprofits like yours to accept debit or credit card payments online, you may not know that your fundraising software can actually inspire more gifts by making the donation process more convenient and even engaging!
Let's talk through just a few examples of how technology makes donating a better experience for your constituents:
Fundraising software opens up more giving options. Perhaps the greatest perk of online and mobile giving tools? They allow you to seamlessly diversify your donation options so that every supporter you have can find a giving channel that works for them.
Mobile donation channels speed up the giving process. Nothing deters a supporter from giving more than knowing it will take up valuable time and energy. Mobile giving (through your nonprofit's app, text-to-give, or a mobile optimized donation page) can expedite the process by limiting the number of steps it takes to complete a gift.
Donors can give on-site more easily too. If you think online giving technology is only for donors sitting at a computer or swiping on their smartphone, think again! Online and mobile giving channels can also have a major impact on event fundraising and "checkout charity" in addition to other types of on-site giving, too.
What's more? An easy experience shouldn't just be for donation forms. It's important that your registration forms are quick and simple too.
Think about it this way: through your online marketing and donor cultivation, you've done a lot to get people interested in attending your event. You don't want them to back out just because your registration page is confusing or time consuming.
A simple registration page benefits both your donors and your nonprofit. With a thought out event registration page, you can collect information on your attendees to plan a better event. If you're not sure how to make the most effective event registration page, check out this article from Doubleknot.
If supporters can easily register for your event, there's less stopping them from attending your fundraiser and therefore supporting your cause, and when your supporters find the giving process easy and enjoyable, they're certainly more likely to make a donation not just once, but often!
The short version: Online and mobile giving technologies make it easier for your supporters to give to your nonprofit, and they add an extra level of engagement to the donation experience as well.

2. Design unique fundraising campaigns.
The more creative your organization can get when mapping out your fundraising campaigns, they more likely you are to catch the eye of a new donor, engage an existing supporter, or inspire a follower to share your fundraiser on social media.
Luckily, fundraising software makes it easier than ever to implement a fundraising strategy that's entirely unique to your organization!
Whether you just want to tweak a tried-and-true strategy or take an approach that's never been done before, the best way to customize your fundraising campaign is by working with a nonprofit technology consultant.
A nonprofit technology consultant can turn your campaign ideas into reality by customizing your fundraising software so it can deliver the best results.
For example, let's look at how the consultants at DNL OmniMedia customized the Interlochen Center for the Arts' online fundraising efforts with custom giving levels and the ability to donate to multiple campaigns in one transaction.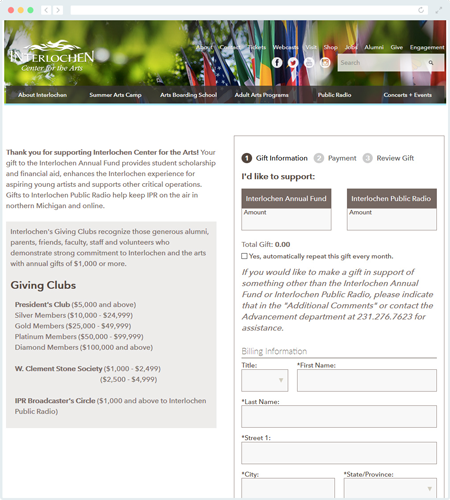 While the end result might seem simple, don't be fooled! This custom campaign required a configuration of the nonprofit's various fundraising software platforms, including Blackbaud's Luminate Online solution.
Learn more about Luminate configurations like this one by reading DNL OmniMedia's guide to Luminate Online!
As the team behind the Interlochen Center's customization, this consulting firm knows what it takes to design fundraising strategies that are functional, engaging, and (best of all) totally one-of-a-kind.
The short version: With the help of a nonprofit technology consultant, you can configure your fundraising software to design campaigns that are developed specifically for your constituents.

3. Gain greater insight into your supporters.
As most nonprofits are aware, knowing your donors is the first step to engaging them, winning their donations, and retaining them over time.
Thanks to technology, getting to know your supporters in a meaningful way doesn't have to be complicated. You can use your constituent relationship management (CRM) software as your primary means of storing and managing donor, volunteer, member, and other supporter data in robust, customizable constituent profiles.
Then, use your CRM's built-in or integrated tools to carry out important tasks, such as:
Communicating via supporters' preferred channels. Ask your supporters how they like to communicate with your organization and keep that information on file for the future. That way, you can reach out in the most effective way, be that email, phone, text message, or social media.
Soliciting the right donation amount. No more shooting in the dark and falling short! When you know how much a donor or prospect has previously given to your nonprofit or other organizations, you'll be able to send them a well-informed donation ask.
Tracking membership programs and engagement. Membership programs can foster a camaraderie and build communities that support your cause. With the right tools, your team will be able to record which donors have joined your membership programs, schedule renewals, and manage your membership incentives.
Generating custom reports on campaign success. Determining which previous fundraising campaigns, projects, or events have worked will help you outline smarter strategies for the future. Run reports to find out what strategies have won over your donors and which need to be refreshed.
Need guidance finding the right CRM to help you get to know your donors? Check out Double the Donation's list of the best constituent relationship management software on the market.
The short version: Your nonprofit CRM can help you get a better understanding of who your constituents are and how you can appeal to them.

4. Reach a wider audience (with less effort).
Technology has the power to connect individuals all across the world, and your nonprofit can capitalize on that capability!
Whether your fundraising base is primarily local or stretches internationally, you can use technology to better engage your current constituency and expand your reach to a whole new set of potential donors, members, and volunteers.
Best of all? The right software can boost your fundraising scope without any extra work on your part. Here's how you can do it:
Start a peer-to-peer campaign. As you may know, peer-to-peer campaigns put your donors in the driver's seat by allowing them to fundraise on your behalf. You can use peer-to-peer software to give your supporters the ability to broadcast your campaign to their networks, exposing you to a wide range of potential new constituents.
Integrate social sharing tools on your donation pages. Donors are most invested in your fundraising efforts during the donation process, so don't let them complete their transaction without promoting your campaign to their friends. Offer a social sharing tool on your online giving form that lets donors spread the word in one click.
Segment your supporter list for email success. Launching an email newsletter or automated campaign is a good start, but you can take your email marketing strategy to the next level by creating multiple email streams for different segments of your supporter list, such as members, volunteers, regular donors, and so on.
Of course, for these tips to work, you'll also need to ensure that your nonprofit has an active web presence. That way, your supporters will have no problem directing their peers to your website or social media profile(s).
For best results, keep your nonprofit website up-to-date, post regularly on the social media platforms your supporters frequent, and don't forget to be active on important days (think: the first or last day of your campaign or national giving days).
The short version: Peer-to-peer software, social media, and email marketing tools can all play a major role in promoting your online fundraising efforts to brand new audiences all around the world.

5. Retain donors for long-term fundraising success.
Your fundraising technology shouldn't just help you secure one-time donations. When used correctly, your software should help you boost your nonprofit's donor and member retention rates and engage your supporters for the long haul.
Keeping your donors loyal over time isn't easy, but prioritizing donor retention is the first step to following through with it.
Before you set out to capture any new donations, get together with your team to assess your current retention status and develop a plan for improving your donor engagement strategies.
Then, consider implementing one (or all) of the following tactics to kick your retention rates up a notch:
Offer multiple levels of engagement. Knowing what your supporters want out of your organization is key to fulfilling their expectations and needs. Allow donors to opt in to your email communications so you don't overwhelm them, and provide several levels of membership with a sliding fee scale in order to be accessible to the widest range of constituents.
Thank your donors frequently. In addition to sending thank-you notes following every gift, you should also thank donors for attending nonprofit events, volunteering, or sharing your fundraising campaigns on social media. Not every thank-you has to include a handwritten note; you can get creative with how you show your appreciation!
Showcase recurring giving. Many supporters don't become regular donors simply because they don't think about it. Make sure recurring gifts are at the front of donors' minds by placing a prominent recurring gift option on your donation form and sharing the importance of regular giving in communications.
Thankfully, technology takes a lot of the hard work out of prioritizing donor retention.
With your fundraising or CRM software, you'll be able to automate communications including thank-you notes and follow-ups. You can segment donors into designated lists, so supporters can receive exactly the kinds (and quantity) of messages they want.
Not only that, but you can also work with a nonprofit technology consultant to customize your software to fit your retention plan perfectly.
Need membership tools that don't come as part of your CRM? Need to add unique fields to capture relevant donor data in your CRM? Whatever your configuration needs are, a nonprofit consultant with the right experience can build out your software to help you achieve your goals efficiently.
The short version: Fundraising software can streamline the donor retention process and make it easier for your nonprofit to engage with constituents long-term.
---
Embracing innovative technologies can put your organization on the cutting-edge of fundraising. When you find new ways to incorporate software into creative development and engagement strategies, your supporters will be excited to come along for the journey.
How is your nonprofit using technology to make fundraising waves? Let us know!
---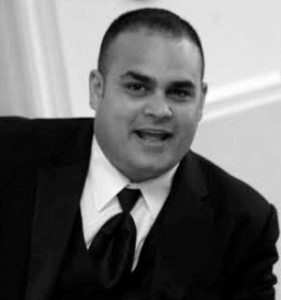 Carl co-founded DNL OmniMedia in 2006 and has grown the team to accommodate clients with on-going web development projects. Together, DNL OmniMedia has worked with over 100 organizations to assist them with accomplishing their online goals. As Managing Director of DNL OmniMedia, Carl works with nonprofits and their technology to foster fundraising, create awareness, cure disease, and solve social issues.