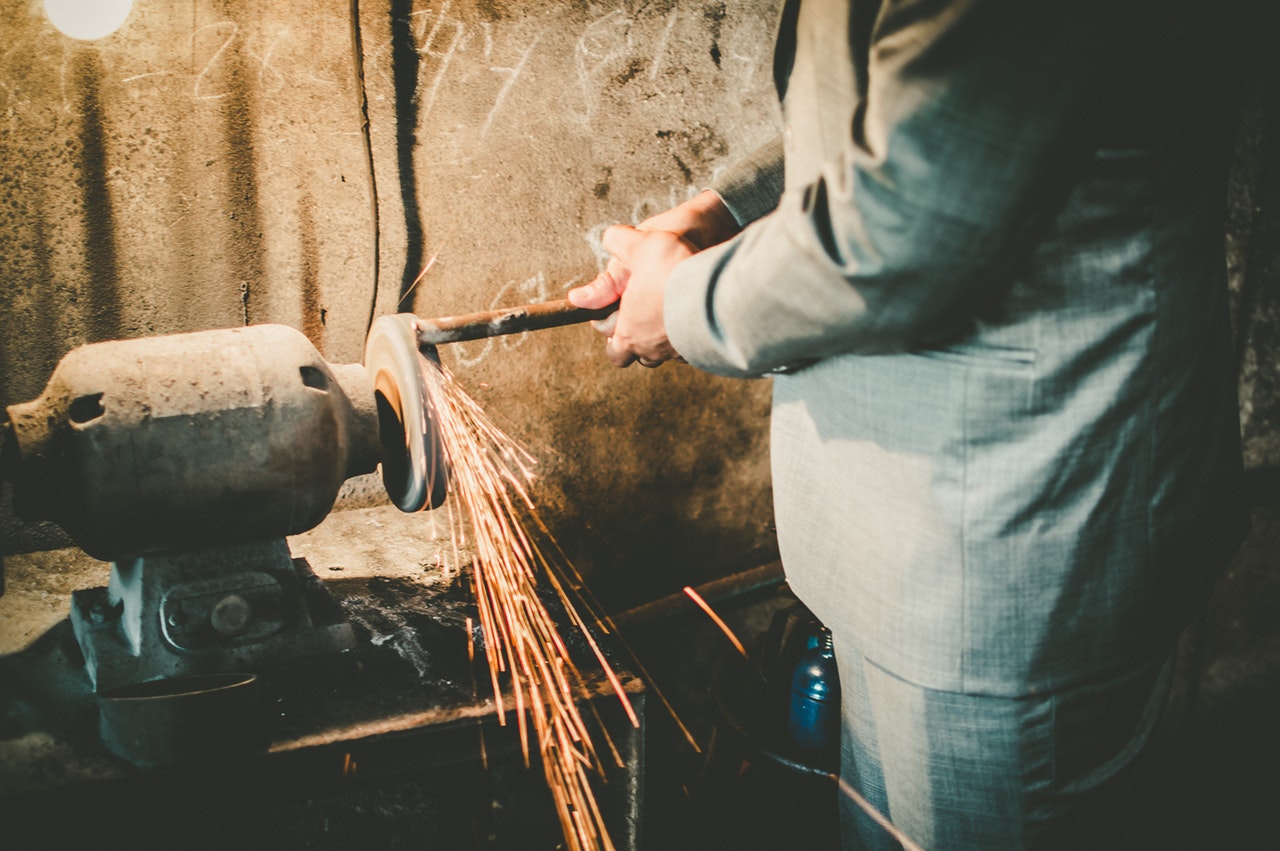 In order for your nonprofit's major giving efforts to succeed, it's not enough to have a major gift officer who's comfortable in their general duties. You also need one who recognizes donor impact and fundraising needs that are unique to your nonprofit's local operations.
That being said, finding executive leaders who go above and beyond in their work is no easy task.
Luckily, we've singled out the top five traits for your executive search team to look out for while bringing on a new major gift officer:
By taking into account these ideal qualities, your nonprofit will set the competition apart for your next major gift officer in no time.

1. Excellent Verbal, Written and Interpersonal Skills
To feel truly at ease in their position, there's no denying that your major gift officer must have effortless communication and people skills.
This relates back to how a major gift officer spends most of his or her time interacting with donors through oral, written and in-person exchanges.
Major gift officers who can effectively communicate a nonprofit's mission are more likely to get major donors on board. Donors, after all, care about donating to a cause that matters to them personally. Therefore, a good major gift officer will be able to make the connection between a donor's wants and the nonprofit's needs crystal clear.
In fact, one of their primary responsibilities is to organize and lead a donor stewardship program by selling your organization's mission and vision to donor prospects.
A donor stewardship program requires your major gift officer to not only genuinely connect with donors, but follow up with them on their contributions and build lasting, mutually-beneficial relationships.
For example, engaging donors as volunteers and starting an exclusive major donor society are both rockstar ways for your major gift officer to boost donor stewardship.
While outgoing people skills are always a plus, keep in mind that your major gift officer should be equally comfortable with facilitating digital donor follow-up strategies via email, phone calls and social media.
Not to mention, superb writing capabilities will also come in handy for when your major gift officer drafts major gift proposal documents and donor marketing materials.
Takeaway: A major gift officer candidate with flawless communication skills will help your nonprofit develop a loyal donor community.

2. Resourceful and Data-driven Work Ethic
However, an extroverted personality is not all your major gift officer needs to excel in their environment.
An ideal major gift officer officer should also feel at home conducting research and measuring data in relation to your nonprofit's major giving growth.
Before connecting with donors, it's your major gift officer's responsibility to first identify which supporters in your donor database are prime candidates for major giving.
This process involves researching philanthropic and wealth data to uncover top prospects' willingness and ability to give including: past giving, stock ownership and real estate investments.
Moreover, your major gift officer must be able to efficiently track major giving metrics using specific fundraising tools like:
Prospect research tools — Major gift prospects become easier to identify with a screening tool or service.
Major gift calculator — This will tell you how far away your nonprofit is financially from meeting your fundraising goals.
Donor database software — Access major giving donor information all from one convenient online platform.
Online donor solicitation templates — Design templates for various donation needs tailored to every major gift prospect.
Learn more about the key responsibilities and job requirements of this role by checking out Aly Sterling Philanthropy's expert tips for crafting a major gift officer job posting.
Takeaway: The ability to calculate donor giving capacity and navigate major giving metrics are invaluable qualities in your major gift officer.

3. Flexibility with Job Duties
One of the hardest parts of the major gift officer executive search is finding a candidate who is not only comfortable with supervising multiple duties, but also thrives at it.
While it's true that their main objective is to plan and lead a reliable major giving program, within that singular job are many intricate responsibilities that your major gift officer must juggle.
To give some perspective, we've outlined the necessary steps it takes to get a profitable major giving program up and running:
Developing a fundraising team and assigning leadership (think: board members, staff and volunteers).
Determining what donation amount constitutes a major gift.
Performing initial prospect research to determine immediate major giving candidates and donors.
Establishing outcomes and a stewardship program for donors to observe the impact of their gift.
Creating a donor solicitation strategy.
Assessing your major giving results after a designated time period with specific goals in mind.
One of the more challenging aspects on that list is arranging an effective donor solicitation strategy. While creating your strategy, remember to leave room for individual appeals based on every donor's unique prospect research information.
Here are a few key points a major gift officer must consider while preparing a donor solicitation game plan:
Planning an effective pitch and anticipating donor responses.
Going beyond facts and figures in favor of making personal connections.
Preparing a generous yet reasonable suggested donation ask based on each donor's personal giving data.
Bringing support documents to illustrate how a donor's gift will directly impact the cause.
Being ready for negotiation with a backup plan in place.
Expressing genuine gratitude whether or not a donor makes a contribution.
The donor solicitation process involves many carefully planned steps to build camaraderie with supporters in order to obtain your desired donation. That's why your organization should pay special attention to major gift officer applicants with a knack for developing promotional strategies and storytelling marketing.
On top of all the work that goes into running a lucrative major giving program, it's likely that your major gift officer will also partner with your planned giving officer (or fill the role themselves) to grow your planned giving outreach.
Altogether, your major gift officer should be able to manage their job duties while being patient, gracious and organic in conversations with major donors. As a result, this may require them to shuffle around their schedules and to-do lists to accommodate developments in donor relationships.
Takeaway: A major gift officer with a talent for multitasking can help your organization enhance several fundraising opportunities.

4. Fundraising Expertise and Integration
Speaking of improving your nonprofit's fundraising, a major gift officer should always be aware of how to promote major giving within other fundraising methods.
After all, when it comes to nonprofit fundraising, integration is key in strengthening all donation avenues that work together to enrich your overall giving efforts.
Other fundraising outlets for your major gift officer to take advantage of include:
Annual giving: With the right perception, your list of annual giving donors can easily transition into excellent major gift prospects.
Capital campaigns: On average, the majority of capital campaign donations stem from major gifts secured during the all-important quiet phase.
Planned giving: Planned giving and major giving donors often share similar financial and philanthropic backgrounds that can largely benefit nonprofit fundraising.
Event fundraisers: Hosting a memorable major donor event can be a great way to get to know major giving donors and prospects.
Each of these nonprofit fundraising methods requires different skills and knowledge to execute accordingly. That's why you're best off recruiting a major gift officer with a diverse skillset because they'll be better able to transition between major gift opportunities in your overall fundraising strategy.
Takeaway: A major gift officer's knowledge of different fundraising tactics will help them develop fresh and insightful major giving promotions.

5. Natural and Optimistic Team Leader
All of these outgoing, organized and adaptable characteristics often trace back to a major gift officer's natural capability to shine as a team leader.
As an executive authority at your nonprofit, a major gift officer must be able to cooperate and collaborate with board members, staff and fundraising volunteers.
However, each member of your fundraising team will most likely bring a different style and approach to the table. It's up to your major gift officer to rally these forces together and use everyone's personal strengths to conceptualize and execute amazing fundraisers.
Unfortunately, sometimes your organization's major giving strategies don't go as planned and your team fundraisers flop. During these discouraging times, your nonprofit will need a major gift officer who will remain optimistic in the face of challenges and inspire your team members to try again.
When it comes to expanding your major giving operations, your nonprofit will also undoubtedly want to consult your major gift officer in the executive search process.
A major gift officer can use their leadership experience to help design new major giving roles, participate in an executive search committee and assist with applicant screenings and interviews.
For more resources on how your major gift officer can recruit new impactful team members, dive into Aly Sterling Philanthropy's top job boards for nonprofit professionals.
Takeaway: A major gift officer's effective leadership will play an important role in guiding nonprofit fundraising teams and assisting in nonprofit executive search.
---
At the end of the day, finding a major gift officer who can champion your nonprofit's most vital fundraising goals may seem like a long shot.
Rest assured, you can cut your search time in half simply by taking note of these winning traits in your pool of major gift officer candidates.