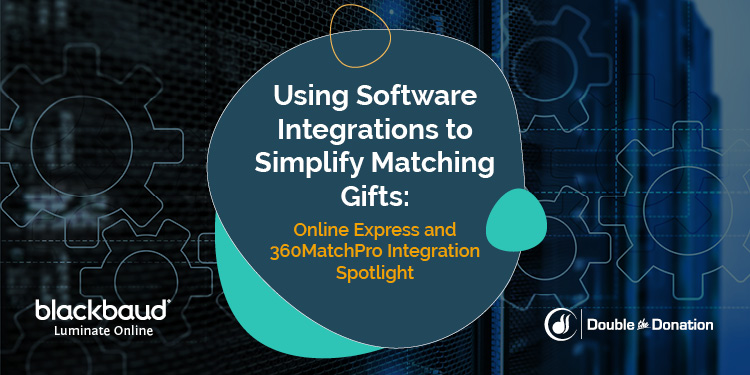 Donors are most connected to your organization at the actual point of donation. Whether you realize it or not, the donation form itself is an important tool that often proves invaluable to helping you capture data and increase fundraising revenue. Donation forms then serve as a powerful place to start the matching gift conversation and inform donors of their eligibility status through their employer.
Blackbaud's Online Express already helps you create intuitive, easy-to-use donation forms. Under the partnership between Online Express and 360MatchPro by Double the Donation, you can now promote matching gifts on those same forms and improve your chances of driving matches through to completion! 360MatchPro is the industry leading gift automation platform with an extensive database of over 20,000 companies' matching gift programs. 
To learn more about the 360MatchPro and Online Express integration, keep reading! 

Generate Awareness and Drive Matches to Completion
360MatchPro's search field on the donation page immediately engages donors in the gift matching process. As donors fill out their personal information, the search field asks them to enter their company name. Once the donation is submitted and the employment data is captured, donors will be able to view their eligibility status and access the exact details of their company's policy. Giving donors this information immediately encourages quick action and can help them feel connected to your organization. Donors want to have the biggest impact possible, and if they know their donation will be doubled or even tripled, they will feel empowered.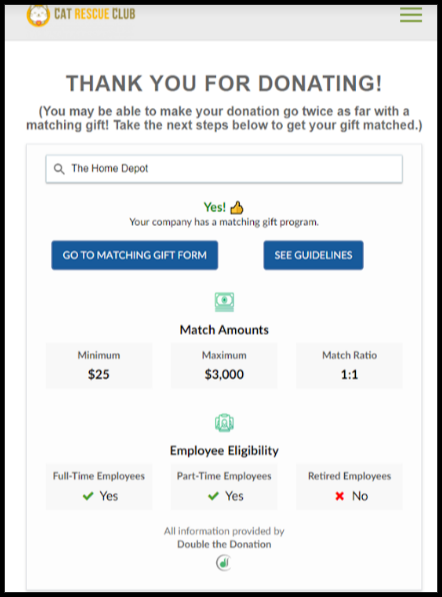 After the donor submits their gift, the confirmation page initiates that actual matching gift process. Donors can easily access forms and necessary company relevant materials on this page. By eliminating steps for your donors, this auto-display feature increases the probability that they will submit the request and finish the process. That means that your nonprofit will benefit from increased fundraising revenues! 

Communicate Effectively to Save Time and Money
Marketing automation saves you time and improves the effectiveness of your communications. This integration allows you to easily email donors a direct link to their company's matching gift forms, and you can incorporate calls to action within the same communication. You can always reach your donors with the right message at the right time. For donors who have not yet entered their employment data, send them a quick email about matching gift programs and invite them to see if they are eligible. For donors who entered their employment data but have yet to complete the process, add embedded information about their company's program and the process for submitting a request. Reduce the number of steps by providing donors a link directly to their company site as well. 360MatchPro will autofill all of this for you – all you have to do is choose the communication frequency and add your own branding elements.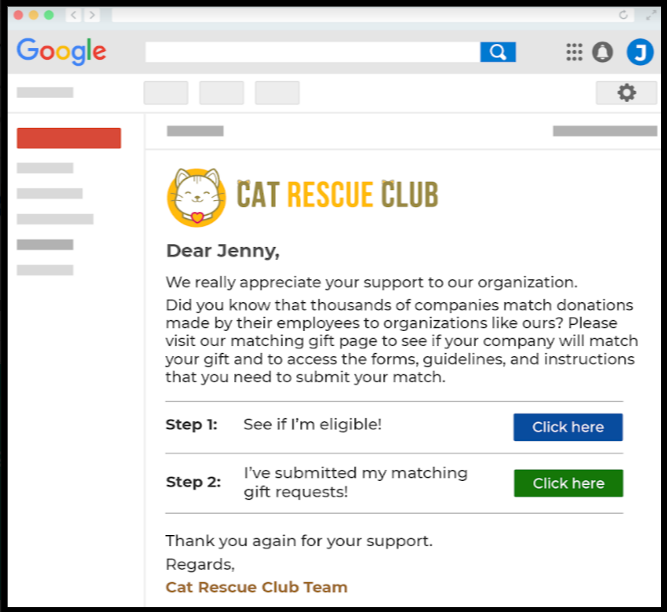 When you reach out to your donors through the 360MatchPro software, your message will feel personal and consistent with all of your other communications. That means that donors are likely to be responsive and feel connected to your organization. They also get all of the information they need in one place, increasing the chances of completion.

Discover More with Your Data and Increase Revenues
Capturing more data on your donors is crucial. The more data you have, the better you can develop communications and formulate strategy. The 360MatchPro and Online Express integration will provide you with that crucial data in one easy to understand dashboard. Relevant metrics such as email open rates, match eligible amounts, and matches submitted allow you to track your progress and set goals for improvement.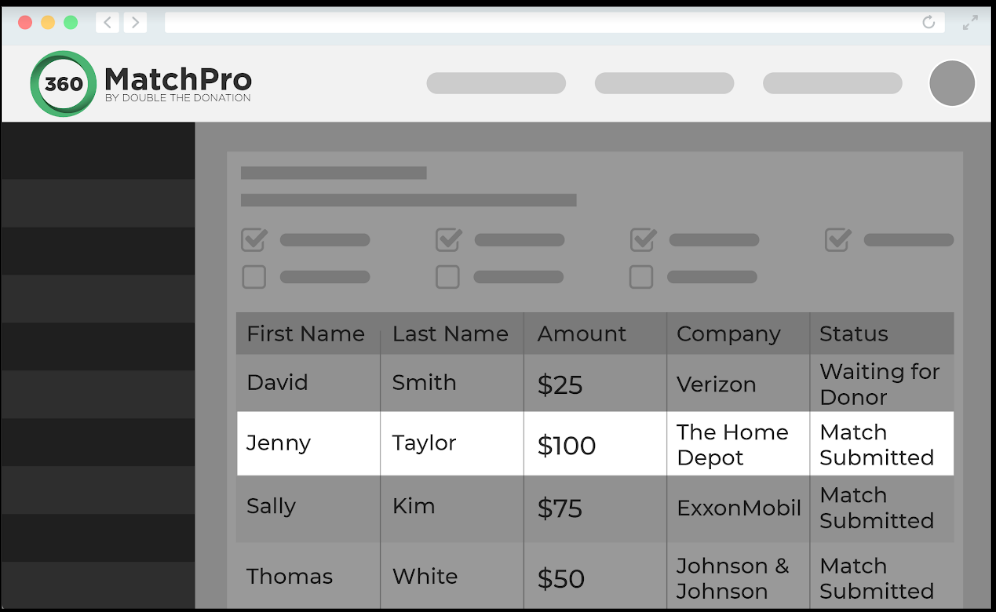 You can dig deeper into the data as well to segment your donors and target them accordingly. Communicating with donors in a personal way and engaging with them throughout their entire donor journey will set you up for both short and long term success. By using the data to send tailored communications, your nonprofit will nurture strong donor relationships. 

Leveraging the Joint Power of 360MatchPro and Online Express 
The integration includes the following benefits:
The ability to embed the drop down search bar into various touch points so that you increase your chances of capturing employment data and driving matching gifts to completion

The option to set up automated emails so that you can reach your donors at the right time and drive them to action

Access to metrics that track your progress and matching gift potential

And much more! 
Schedule a personalized demo to see how the Online Express and 360MatchPro integration can increase your fundraising revenue!