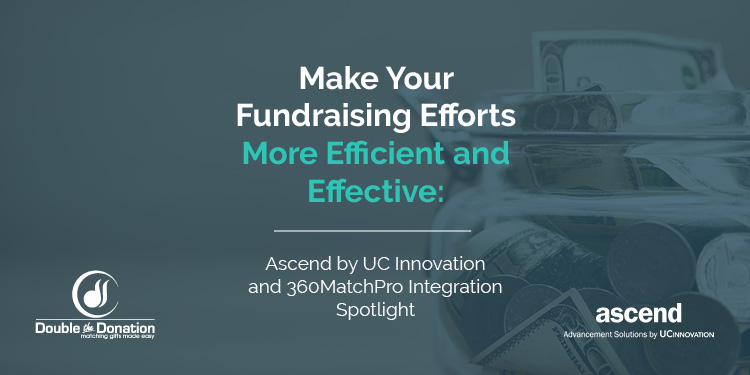 As a higher education institution, you constantly seek ways to accelerate your growth. Fundraising is a key revenue source that can help you reach your goals and finance important projects. To unlock even more fundraising revenue quickly, you should be tapping into the full potential of matching gifts. While the matching gift process can traditionally be complex and cumbersome for donors, automated matching gift platforms have emerged to simplify the process for your donors and your organization.  
360MatchPro by Double the Donation is the industry leader in this automated matching gift platform space. ascend by UC Innovation's partnership with best-in-class 360MatchPro gives your institution the power to easily drive eligible donors' matching gifts to completion. Combined with the power of the ascend CRM, 360MatchPro provides you valuable insights on donor eligibility and allows you to simply and efficiently engage with match-eligible donors.
To learn more about how this integration can benefit your institution, keep reading!

Identify Match Eligible Donors to Grow Revenues
When a donation is received through ascend, that information automatically syncs to 360MatchPro's system. This quick sync unlocks major marketing automation and donor outreach potential for your institution. Once the donor record enters the 360MatchPro system, you can begin sending triggered emails. Within those emails, you can direct your donors to your site and capture their employment data through 360MatchPro's streamlined search bar. The search bar then matches this input against Double the Donation's database of over 20,000 employers to provide the donor accurate, detailed information regarding their eligibility. Donors will even receive a direct link to their company's forms and matching gift materials. With access to this information, you will now have a better idea of who your donors are and what their giving potential might be.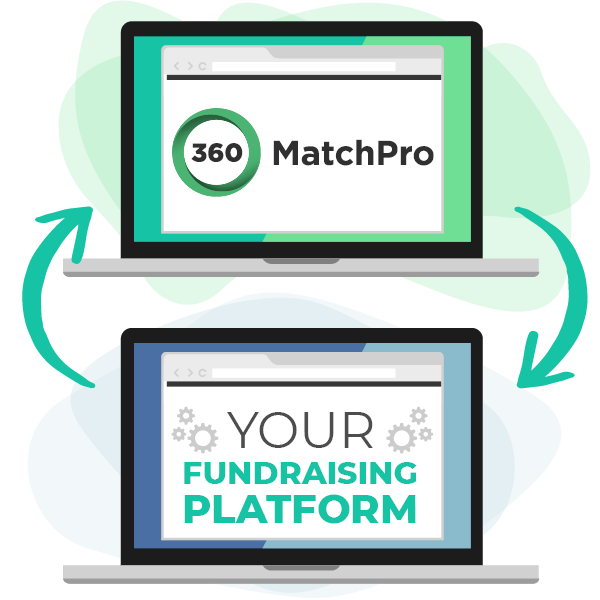 Once you have determined your donors' eligibility, you can automate reminder emails and call them to action by including those links to their company-specific forms and requirements. Providing all of this information to your donors in one email makes the process simple and increases the chances that they will follow-through and drive the match to completion. That means you have a better chance of increasing your revenue! 

Customize your Outreach and Improve your Communication Efficiency
Even if a donor did not input their employer on the donation form, you can continue to engage them and ask for this information. Embed the search bar into your outreach to initiate the matching gift conversation. After all, using several ways to identify match-eligible donors yields more identified match-eligible donations! Your donors will be responsive if you make the process simple for them, and 360MatchPro allows you to do just that.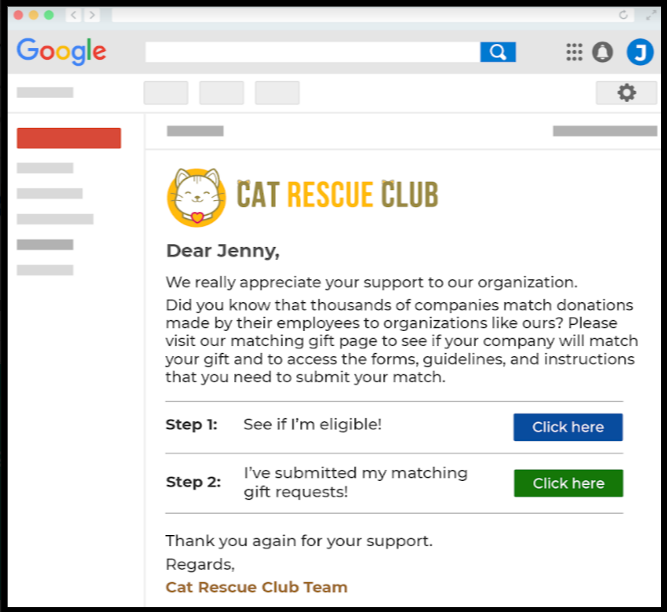 While the triggered emails help donors determine their eligibility and provide them with the necessary information about their company program, these emails can also be a great way for you to engage in a personal, direct manner with donors. 360MatchPro gives you the ability to customize these emails according to your branding guidelines and desired frequency of communication. Add your own logos, use your institution's voice, and control the messaging. By staying true to your institution's branding, you will be able to further strengthen your relationship with donors and instill confidence in the matching gift process. This bond will set your organization up for short and long term success by making donors feel more connected to you!

Generate Insights and Drive Matching Gifts to Completion
The 360MatchPro dashboard makes gathering information about your donors easy and accessible. The dashboard allows your organization to track the number of matches submitted or emails sent, and you even have access to engagement metrics like email open rates. Armed with this information, you will be ready to fine-tune your communications further and strategize a plan-of-attack for future donor outreach.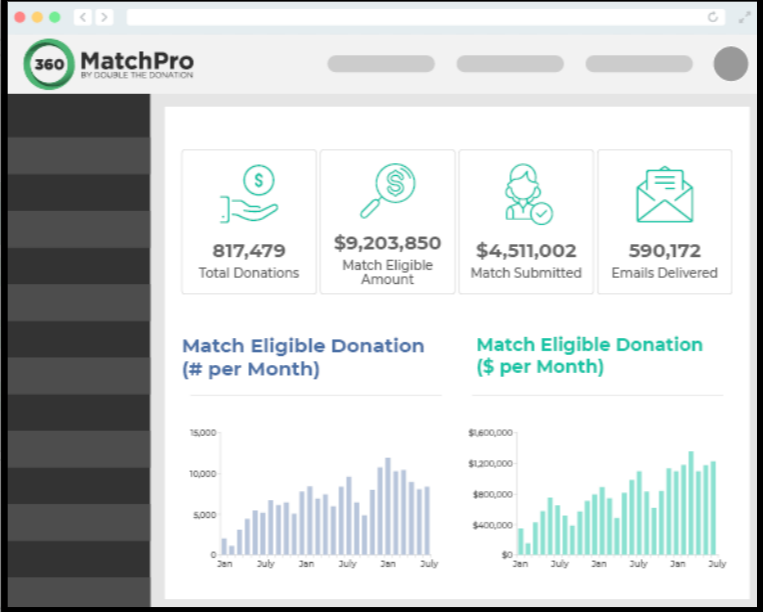 As you track this information, you will realize the substantial lift these matching gifts can give your fundraising revenue. The data is detailed, yet digestible and actionable, meaning your institution will be well-positioned to respond and react appropriately. 
The 360MatchPro and ascend by UC Innovation integration can help your institution reach the next level and meet or exceed yearly fundraising goals. ascend's powerful CRM combined with the extra insights and capabilities of 360MatchPro provides you an in-depth understanding of your donors and offers more opportunity for you to receive matching gift revenue. 
The integration consists of the following features and capabilities: 
Donor Information:

With the data sync and 360MatchPro's detail-enriched dashboard, you will be able to keep track of who your donors are and how they are engaging with the matching gift process – that way you can increase revenue. 

Automated Outreach:

You can easily send your donors their company's forms and next step reminders so that the chances of them completing the process increase.

Controlled Communications:

You have complete control over the cadence of communications, the branding elements included, and the tone. This will allow you to connect with donors on a deep and personal level. Your communication strategy will be effective and resourceful. 

Plus much more!
Visit the 360MatchPro website to get a personalized ascend integration demo and see how the software could help you grow fundraising revenues!