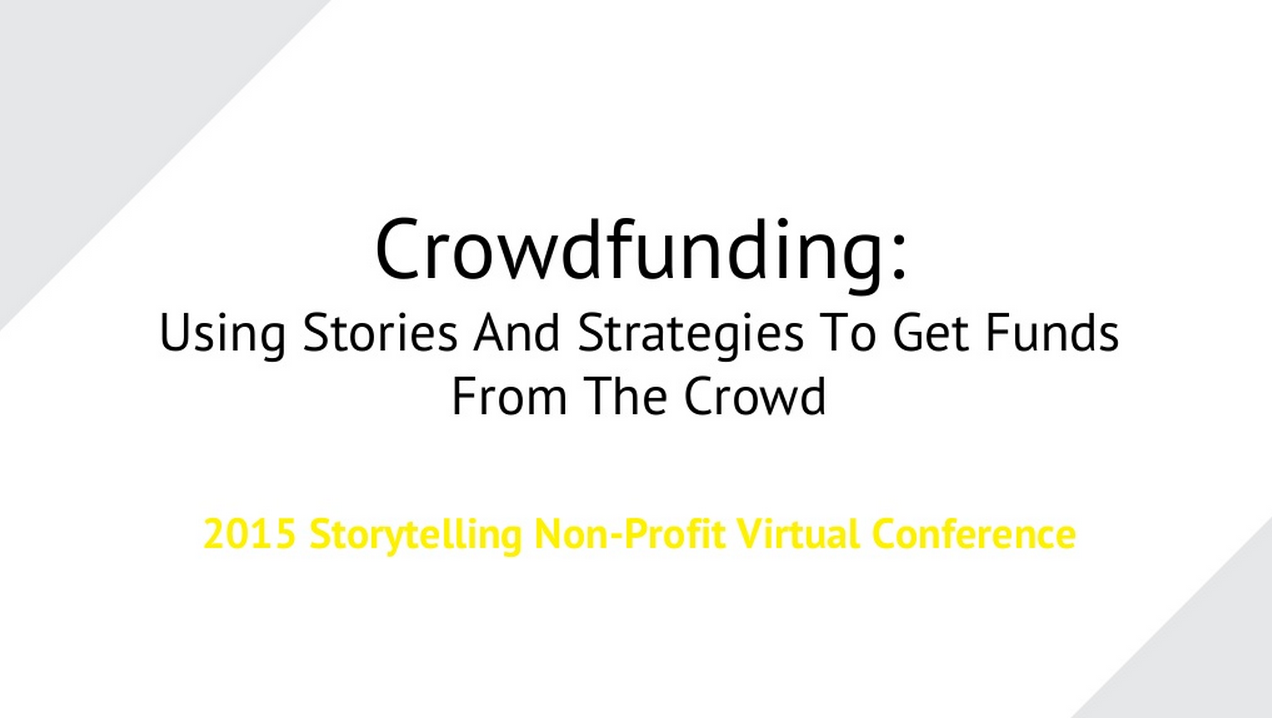 I was honoured to present at the 2nd Annual Virtual Storytelling Non-Profit Conference on crowdfunding. The more research I do around what makes donors happy the more convinced I am that crowdfunding can be a useful strategy for charities. Why? Because it's essentially about very good, very simple and very specific fundraising that makes it easy for donors to give and for organizations to follow-up with.
Below are the slides with some intro, context and then 8 steps on how you can run your own successful campaign which are:
Carve out a tangible funding opportunity
Compel with great stories
Choose a platform
Create your project
Communicate with insiders
Connect with outsiders
Finish strong
Close the loop
Enjoy the slides and feel free to email me or Tweet me with any questions, comments and ideas.