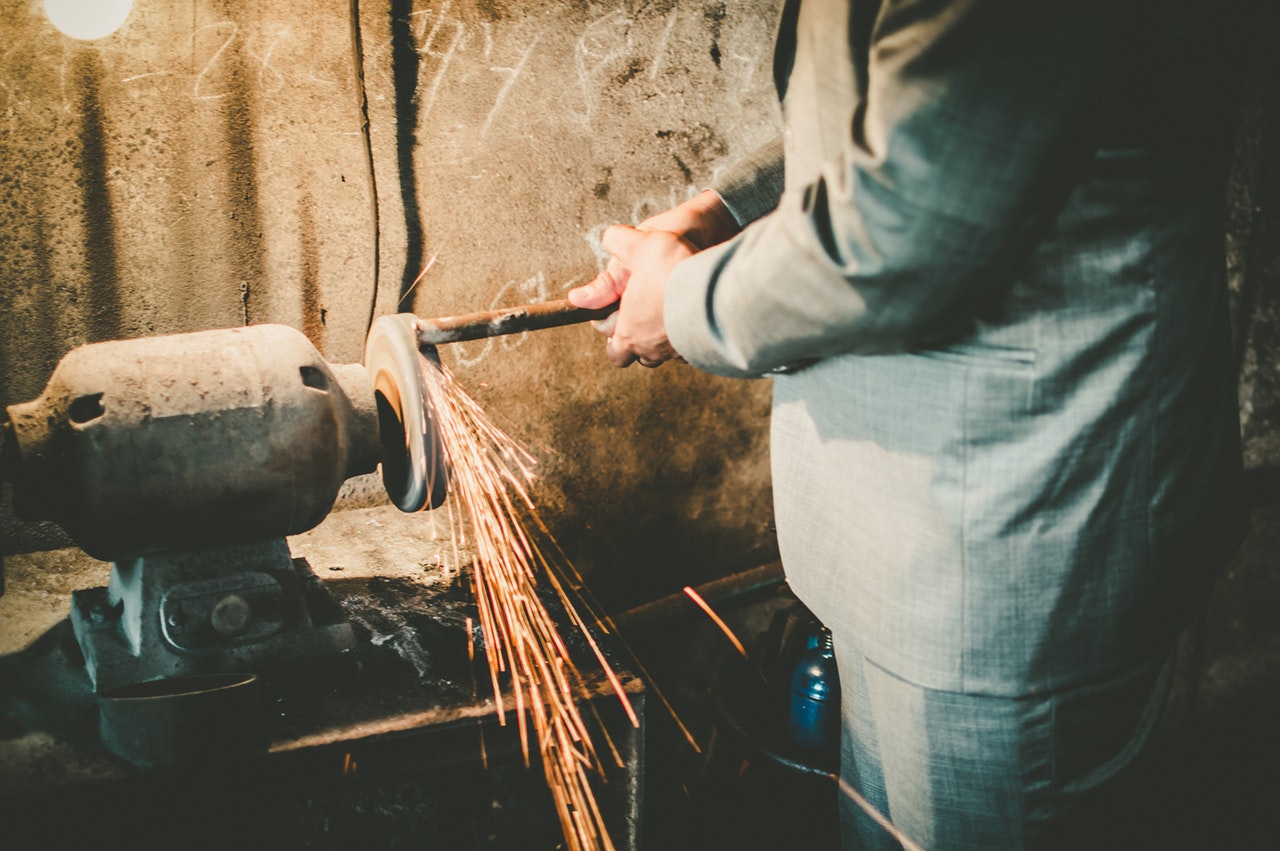 This was originally posted on HuffPost and can be read in full here.
It's fundraising season! I know you can't wait to see your mailbox stuffed with beautiful direct mail letters and your email inbox flooded with nonprofits inviting you to give. Wait, you're not excited for that? Interesting…
Well, as much as these appeals and emails should be fun to receive – giving is fun and it makes you happy after all – often they can be annoying leaving you feeling overwhelmed and frustrated. Before I share some different tools that can help you be more generous and save a bit of stress when you give, please cut those organizations some slack.
Did you know that around 20%-30% online giving happens in December. In fact some organizations raise half their annual budget in these final two months of the year! So while it's a bit chicken and egg (do we give because they're asking at this time or do they ask us at this time because we give), these are important months and organizations are just doing what they can to survive, grow, and achieve their missions.
Alright, with that caveat, here are…
4 Tools to Help You Be More Generous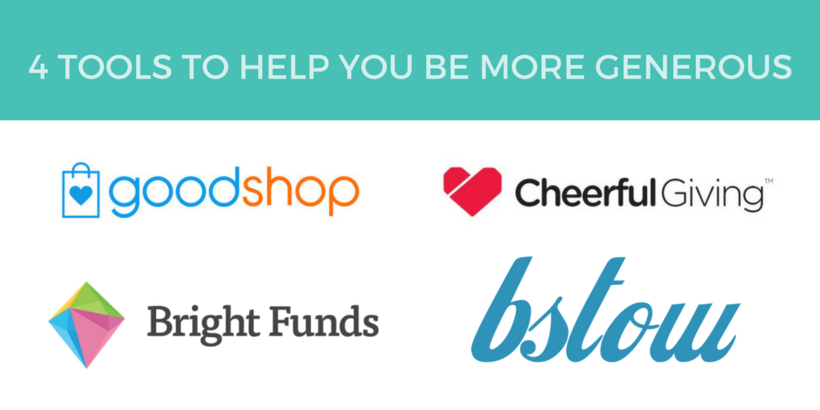 1. Bright Funds
Bright Funds is trying to make giving more effective, easier, and engaging by giving you the tools to manage, measure, and monitor your giving. While they have a bunch of workplace focused tools you, as a 'regular' donor, can create an account and give to any 501(c)(3) nonprofit in the US to track all your giving in one place.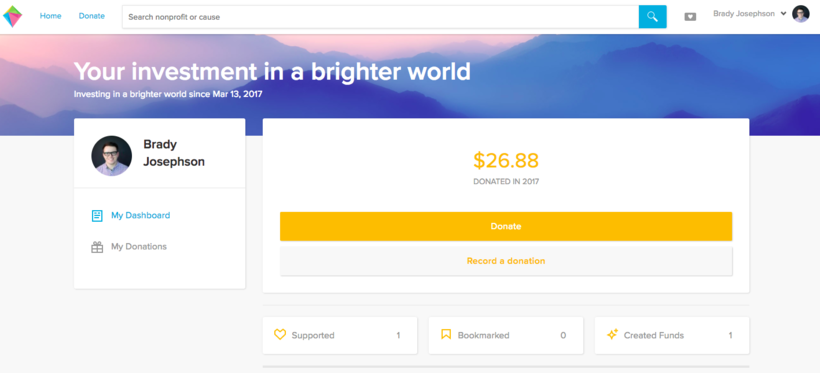 That's fairly unique and Bright Funds does it well but they are taking an active role in helping you find and support highly impactful organizations. I'm not talking about how organizations spend their money on 'overhead',
don't be a fool,
but they have experts in their fields, like global poverty, that create 'funds' to support different organizations according to a holistic strategy to create lasting impact. Basically, they do a lot of the hard work in finding great organizations to fund.
That is pretty unique.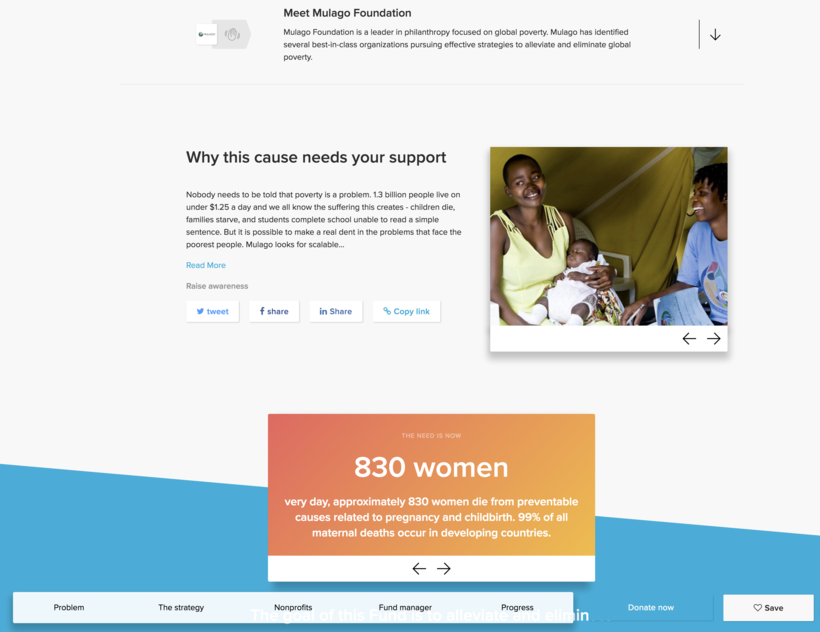 It's unlikely that one organization can solve huge societal problems – domestic or abroad – so why should your giving only support one organization at a time? With BrightFunds, it doesn't have to. And regular folks – like you and me – can create funds as well (here's a fund for great organizations I've had on my podcast for example) so you can support the cause – not just a cause – you care about.
More from Ty Walrod from Bright Funds on Giving
Listen on: iTunes | SoundCloud | Stitcher | Google Play
2. Cheerful Giving
Giving to a bunch of organizations from one place is becoming more common (a la Bright Funds), but having a great experience, from a mobile device, is more unique. More unique still, is the focus on content and updates that Cheerful Giving has.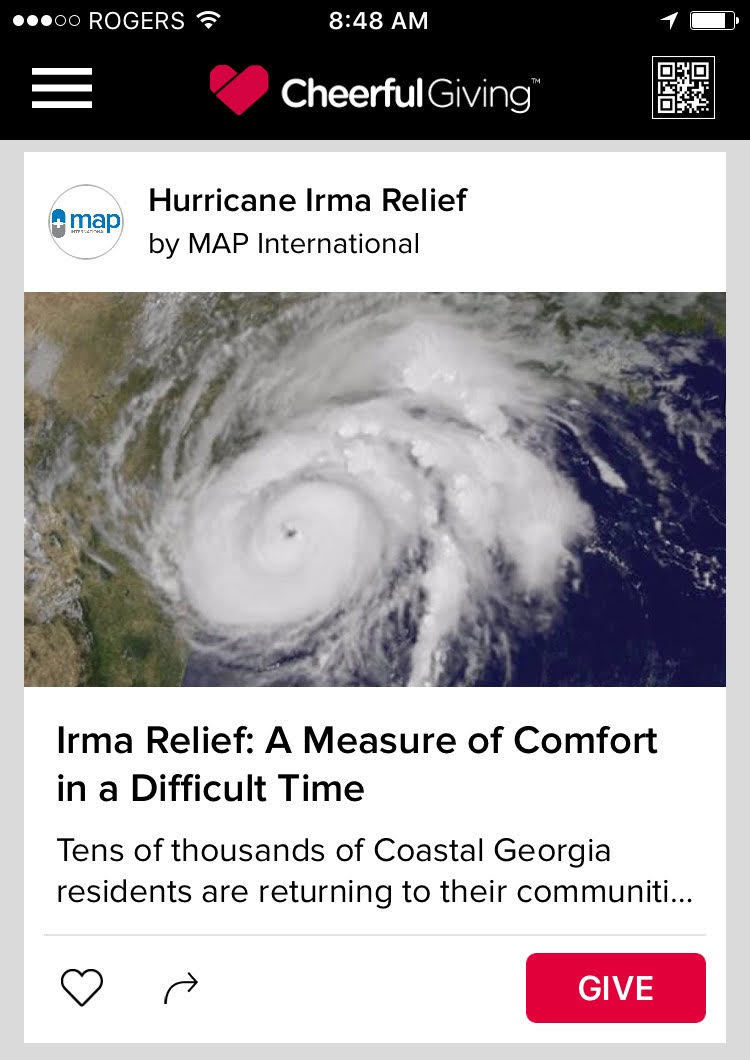 By taking an active and content heavy approach, Cheerful Giving isn't just trying to facilitate a giving transaction, they're trying to build a better experience through it.
With a news feed from organizations, you can get updates on the issues you care about and donate to any number of them with a tap of a button.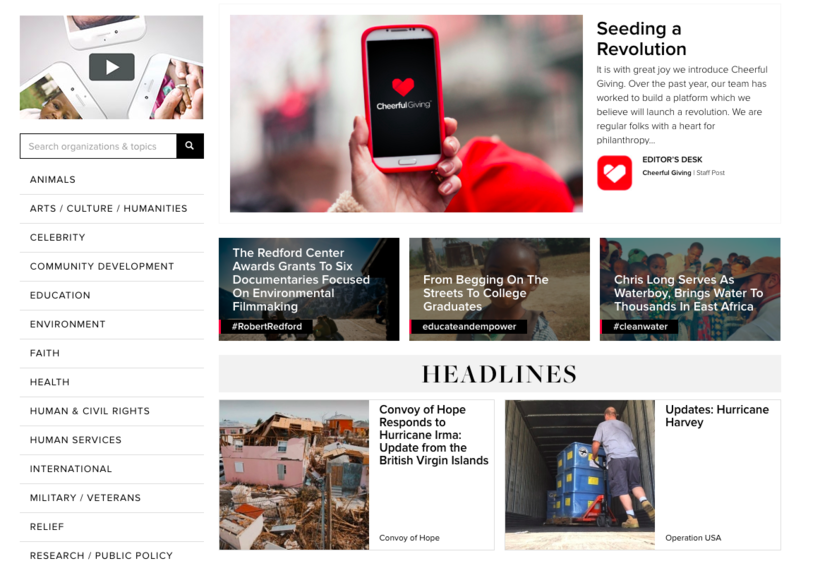 Think of it kind of like a streaming news feed of goodness where you can discover and support not just based on financial ratios and annual reports but real stories and real needs to help real people.
More from Richie Kendall from Cheerful Giving on Revolutionary Giving
Listen on: iTunes | SoundCloud | Stitcher | Google Play
3. Bstow
Many donors, especially younger and Millennial donors, say "I would give more if I had more". I won't get into the debate about how much we – in North America – actually have even in our early 20's but merely suggest there are some simple ways to give more without it negatively impacting your day to day living and bank account.
Take round-ups from Bstow for example. By simply choosing a charity of your choice and connecting your Bstow account to your bank (easy to do) you can start rounding up each transaction and donating that 'spare change'.
It's like leaving change in a tip jar or donation bucket at a retail location right but digital, with more choice of the cause, transparency to know it went to that actual cause, and improved tracking to see how much you've given over time.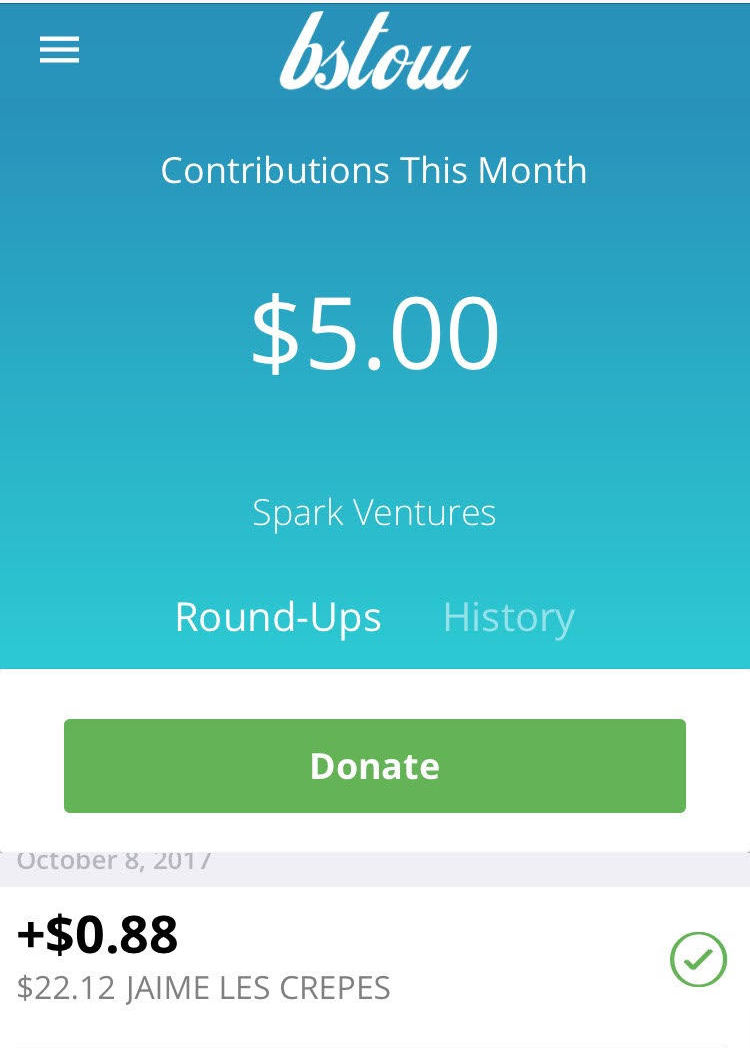 You might be surprised how much you'll end up giving each month and over time to an organization you care about by taking 5 minutes and setting this up. So what are you waiting for?
More from Jason Grad from Bstow on Mobile Giving
Listen on: iTunes | SoundCloud | Stitcher | Google Play
4. Gumdrop by Goodshop
I've previously discussed the potential downsides to 'giving' when mixed with buying behaviours but the power of consumerism is immense. Many companies, kind of like Bstow, are trying to harness some of that purchasing power and point it towards more purpose focused organizations. Companies like Goodshop.
With Gumdrop from Goodshop, you can not only instantly access dozens to hundreds of coupon offers on sites like Home Depot, Gap, Amazon, etc. to save money, but a portion of your purchase will support organizations you choose.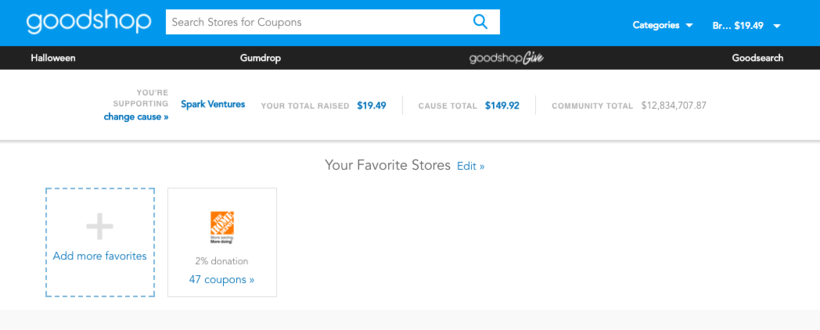 What I love about Gumdrop is that it really is easy to install – browser extension – and it solves an annoying problem when shopping online – searching for those dastardly and ever expiring coupon deals. The extension will let you know when sites you visit have offers to save you money.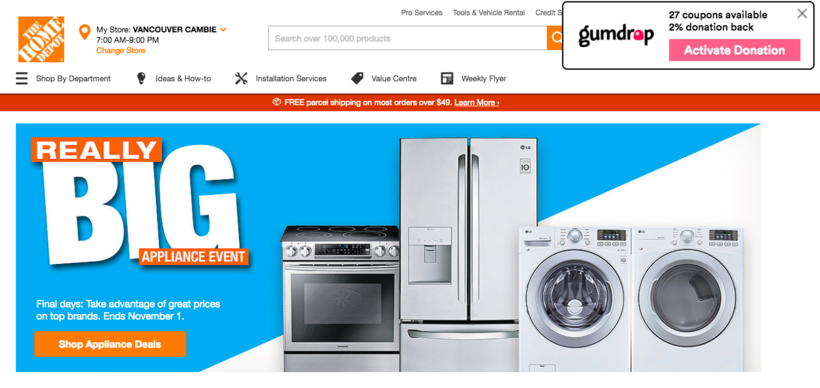 And a portion of that purchase will then go to your cause and you can keep track of your total purchasing/giving in your dashboard so maybe you'll feel just a bit better about that new fridge you bought.
More from JJ Ramberg from Goodshop on Shopping for Good
Listen on: iTunes | SoundCloud | Stitcher | Google Play
So…
As we enter fundraising season, please give to the organizations you care about and give directly to them. That's the best way to make an impact for them. But tools like Bright Funds, Cheerful Giving, Bstow, and Gumdrop by Goodshop are great tools to increase, improve, and integrate your giving while providing some nice tracking and transparency along the way.
I hope you check them out and give one (or more) a try. Happy giving!
More on Giving and Generosity