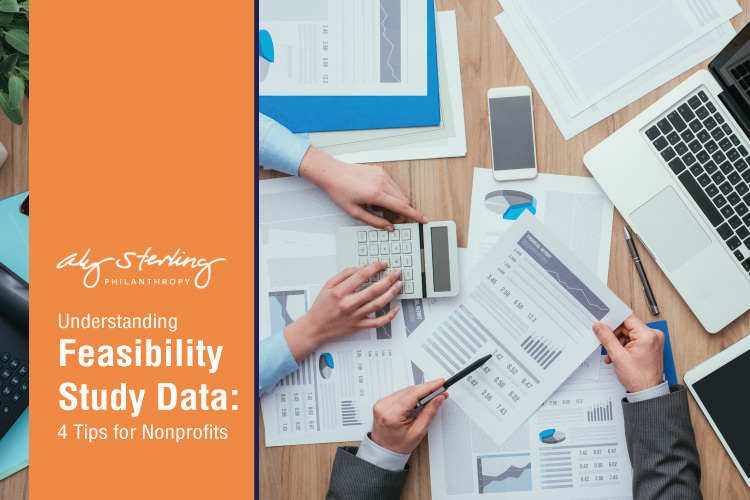 If you're launching a major fundraising campaign for your nonprofit, chances are you're conducting extensive research to learn more about how to get started. This research will primarily tell you to start with the same thing: a feasibility study. 
But once the feasibility study is over, what do you do? You will have uncovered all sorts of data. Now, how do you interpret it and use it to drive your fundraising strategy? 
The first thing to remember is that your feasibility study is as much about the process of finding your data as the results you see in the end.
Keep these tips in mind both during and after your nonprofit's feasibility study:
Analyze your nonprofit's fundraising history..

Examine notes from conversations with stakeholders.  

Explore the results and next steps with a professional. 

Organize information to plan for the future. 
To get the most out of your feasibility study data, you need to make sure your study is effective. If you have the resources available, you may want to consider hiring a fundraising consultant who specializes in feasibility studies. Aly Sterling Philathropy's list of the best fundraising consultants is a good place to start your search. Now, let's dive in to learn more about what to do with the data you collect.

1. Analyze your nonprofit's fundraising history.
The first piece of the data puzzle that you'll collect during your feasibility study is information about your nonprofit's fundraising history.
Ultimately this will help indicate whether your organization has the capacity to reach your campaign goal. However, this data can reveal much more.
Your fundraising history can indicate the most successful elements of your fundraising strategy as well as any weaknesses you may encounter. Analyzing this data can help you not only meet your campaign goals but maybe even exceed them!
The fundraising strategy elements that you should examine include:
Your campaign marketing. Marketing your upcoming project and fundraising campaign to your supporters requires effective communication strategies. Make sure your communication efforts are up-to-par by analyzing the email open rates and click-through rates from past campaigns.
Prospect research. Pay special attention to the amount of time you've invested in prospect research efforts in the past. Then, decide how you can streamline these efforts in the future. Would you benefit from a centralized prospect research database? A fundraising consultant?
The ask itself. How effective have your fundraising asks been in the past? If you have notes from in-person conversations or past fundraising letters, you can look for opportunities to make each ask more effective. Maybe you've found that in-person asks have a higher ROI. Or maybe your fundraising letters need more personalization to resonate with prospects.
Follow-ups with donors. Do you have records to show how quickly you followed up with donors in the past? Can you make it even faster this time around? Did you go the extra mile to thank your major gift donors who make projects possible? See if you can do even better during this campaign.
No matter how strong your fundraising strategy is, it can always be improved. Generally, these small improvements can add up to make a big difference in the end.

2. Examine your notes from conversations with key stakeholders. 
During your feasibility study, you'll reach out to board members and other key stakeholders of your nonprofit. This meeting will test the waters to see how these stakeholders feel about your organization and about the project in general.
To determine who to invite to participate in your feasibility study, look through your nonprofit's CRM to find metrics indicating that the stakeholder is engaged and invested in your organization. These people might include:
Current or former board members.

Current or former major gift donors.

Planned gift donors.

Veteran volunteers and leaders. 

Community leaders and supporters.
When you launch your campaign, review the findings of the feasibility study to make sure you address concerns voiced by your stakeholders. This will give you a place to start when you reach back out to supporters during the campaign. 
This targeted communication should go deeper than your usual efforts in automated emails. While your usual marketing techniques require you to appeal to segments of supporters based on a commonality between them, your targeted communications to stakeholders should be even more specific. 
Reach back out to say "thank you" and set up another conversation, letting them know you listened to everyone's feedback and are prepared to conduct a professional, first-rate campaign with their assistance.



3. Explore the results and next steps with a professional.
The goal of your feasibility study is to measure whether or not your nonprofit is ready to launch a major campaign. For that reason, it's important to get the best data possible.
That is why we recommend that nonprofits hire a trusted, third-party consultant to conduct their feasibility studies. Stakeholders are often more comfortable talking openly and honestly with people not directly associated with the organization than with organizational leaders and employees themselves. And since feasibility interviews are confidential, stakeholders know they can share their support and concerns without the worry of over-committing or hurting feelings. 
The other benefit of hiring a consultant is that they can use their expertise to make an educated decision about whether or not a campaign is a good move for your nonprofit right now. 
However, fundraising consultants can do more than give you a straight yes or no regarding the campaign. They'll also help your nonprofit by:
Identifying specific opportunities to improve your organization.

For instance, a fundraising consultant might determine that you need more consistent branding due to inconsistent feedback from board members.

Pointing your nonprofit in the right direction.

If it turns out that you're not ready to launch a large-scale campaign, your fundraising consultant can provide you with direction to improve your efforts and prepare for the future.
No matter if a consultant tells you that you're ready for a large campaign or not, treat their advice as an opportunity. You either have the opportunity to launch a campaign that will fund an incredible project or you have the opportunity to improve your organization and grow in the future!
If you want to hire a fundraising consultant, but don't know where to start, this guide offers a comprehensive overview of hiring a fundraising consultant.



4. Organize information to plan for the future. 
While analyzing the results of your feasibility study, you'll realize just how much valuable information about your nonprofit is out there. Don't lose this data! You'll need it moving forward with the campaign and with growing your organization.
That's why you should take a moment to organize the data you've collected so that it's accessible for both the short and long-term future. 
In the short term, if you've decided you can move forward with your campaign, you'll need to organize information for:
Your nonprofit's goal.

It's easy to get overwhelmed looking at a large fundraising goal. Breaking this goal down into smaller steps helps relieve this feeling and prepares you for the campaign. Create a gift range chart to determine how many major gifts, prospects and conversations you need to have for different major gift amounts.

Communication plans.

These plans will break down the notes from past conversations you've had with prospects, digital communications with stakeholders and your plans to continue these conversations. You'll need to plan out the channels, content and time frame for upcoming communication during your fundraising campaign.

A case for support.

This document takes into account your project and information gathered during your feasibility study to outline key points that are important to donors—such as your vision for the future and the purpose and benefits of your project.
By now, you know that the end of your campaign doesn't mean your work is over. For the long term, you will want to collect general information on a yearly basis for your annual report and regular outreach efforts. This includes:
Information about past fundraising campaigns.

As your nonprofit grows, past campaigns can give insight into how your organization has grown and how your strategy has evolved over time. Be sure to keep track of the dates of campaigns for comparison.

Your major donors and their contributions.

These are people who care about your mission and who you want to keep engaged for a long time. Consider highlighting major donors in your annual report, newsletters and on social media.

Matching gifts and corporate sponsorships.

Keep track any funds received through

matching gifts

from eligible donors. Reporting your success with matching gift programs can help more donors become aware of potential eligibility.
To read about what kind of information should be included in an effective annual report, check out Bloomerang's guide. Featuring major donors in documents like the annual report shows your appreciation and encourages others to give as well.
Your feasibility study is more than just a straight "go" or "no-go" for a major fundraising campaign. The information you collect has larger implications that should be analyzed holistically. The best way to do that is to stay organized, pay close attention to details and hire a consultant to assist with the study.
____________________________________________________________________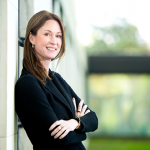 Guest Author: Aly Sterling, Founder and President of Aly Sterling Philanthropy
Long before Aly Sterling founded her eponymous consulting firm, she was solving the unique yet similar problems encountered by nonprofit organizations.
Her decision to start her own business in 2007 was driven by her belief in leadership as the single most important factor in organizational success, and her determination to work with multiple causes at one time to scale societal change.
Aly's expertise includes fundraising, strategic planning, search consultation and board leadership development for the well-positioned nonprofit. She is regularly sought for comment by trade and mainstream media, including the Chronicle of Philanthropy and U.S. News & World Report. She has contributed to publications of BoardSource and The Governance Institute, as well as the Toledo Chamber of Commerce and The Giving Institute.